Nanjing to open 3-day visa free stay policy
Nanjing, the capital of East China's Jiangsu Province, will start a 72-hour visa-free staypolicy for citizens of 51 countries from September 10, local government said Monday.
The 51 countries listed include the US, Canada, Britain, France, Germany, Italy, Australia, Japan, South Korean and Singapore.
Additionally, persons holding visas from countries not listed in the 51 approved countries and have plane tickets can apply for a transit without visa (TWOV) at the Nanjing Lukou International Airport. They too will be allowed a 72-hour stay in Jiangsu.
"Foreigners who are not from the 51 listed countries need to carry valid internationaltravel documents inclusive of visas and plane tickets the date and their confirmed seatnumber in order to qualify for the 72-hour TWOV," said Cheng Jiandong, deputy directorof the Jiangsu government's public security department.
"Visitors with a criminal record may be banned from entry," he said.
Yang Yong, deputy secretary-general of the local government, said the new policy willboost the city's tourism.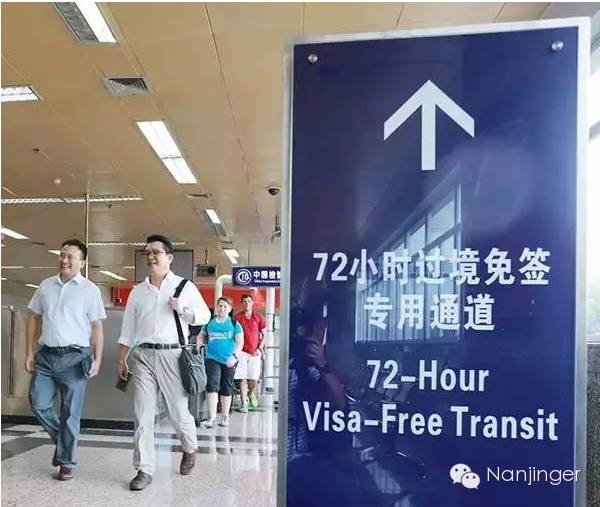 9月10日起,祿口機場對51國公民實行72小時過境免簽。這一利好消息我們Nanjinger第一時間向大家傳達!並且,為此事我們也在第一時間給大家準備了一份"禮物",盡情期待Hefu Media新作出品……
WANT MORE?
Fun stories, job offers, new friends and more are waiting for you at
http://www.hellonanjing.net/
http://www.nanjingexpat.com
See you there!