The bulletin: Food & Drink news
Read on for the latest new openings, revamps, food promotions and general epicurean gossip in Shanghai
On Julu Lu (a few doors up from the recently opened La Moda Lounge),Ramen Samurai Ryu is already doing brisk trade, rocking customisable bowls of decent ramen and some tasty sides. You order via a tick-box piece of paper, where you'll get to choose your base and then mix-and-match preferences and additions (from soup thickness to noodle firmness). From the menu, the samurai original tonkotsu-style ramen with egg and pork (57RMB) is a solid bet, with a thick, hearty broth bursting with the flavour of pork. Away from the original, you can opt for spicy (59RMB), garlic (62RMB) or a pork and fish broth (62RMB). All four flavours come with the option of ditching the egg, ditching the meat or ditching the egg and meat. Read our first look here.
The Press – aka the Shaanxi Nan Lu shop front where you can access speakeasy Flask – is finally offering food in the form of toasted sandwiches. Prices start at 45RMB/American Classic and there are a couple of fun options on the menu, including a K-Town sandwich with kimchi and pork, and some dessert sandwiches (a s'mores toastie will set you back 45RMB).
Over in Jingan Light & Salt Daily - a sister branch to Light & Salt at Rockbund - is now open for lunch and dinner. Daily is set over multiple levels of a villa that overlooks a lush green garden. The menu has been developed by Light & Salt's Chef Rafael Qing, and features some of his classics with 'Daily' signature twists. From the soft-opening menu, highlights include a charcoal grilled prawn salad (75RMB) and the seafood squid ink fried rice (87RMB).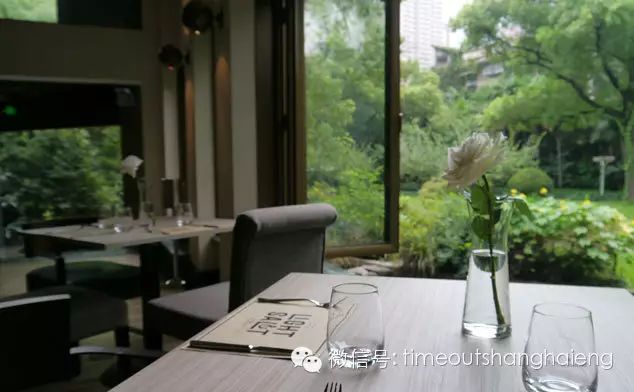 And finally, because Shanghai is always thinking about brunch, POP American Brasserie is dishing up tasty and affordable sets on the weekend (11am-4pm Sat-Sun). Two courses will set you back 208RMB, while three courses comes in at 258RMB. There's also a signature mojito bar where a strawberry/mango/original mojito will set you back 50RMB, or you can indulge in some free-flow mojito action (198RMB/two hours/person). All prices are subject to 10 percent service charge, and if you're keen for a spot on the terrace, it's best to book early.
See address details on our website.