JOMOO's Brand New Website On-line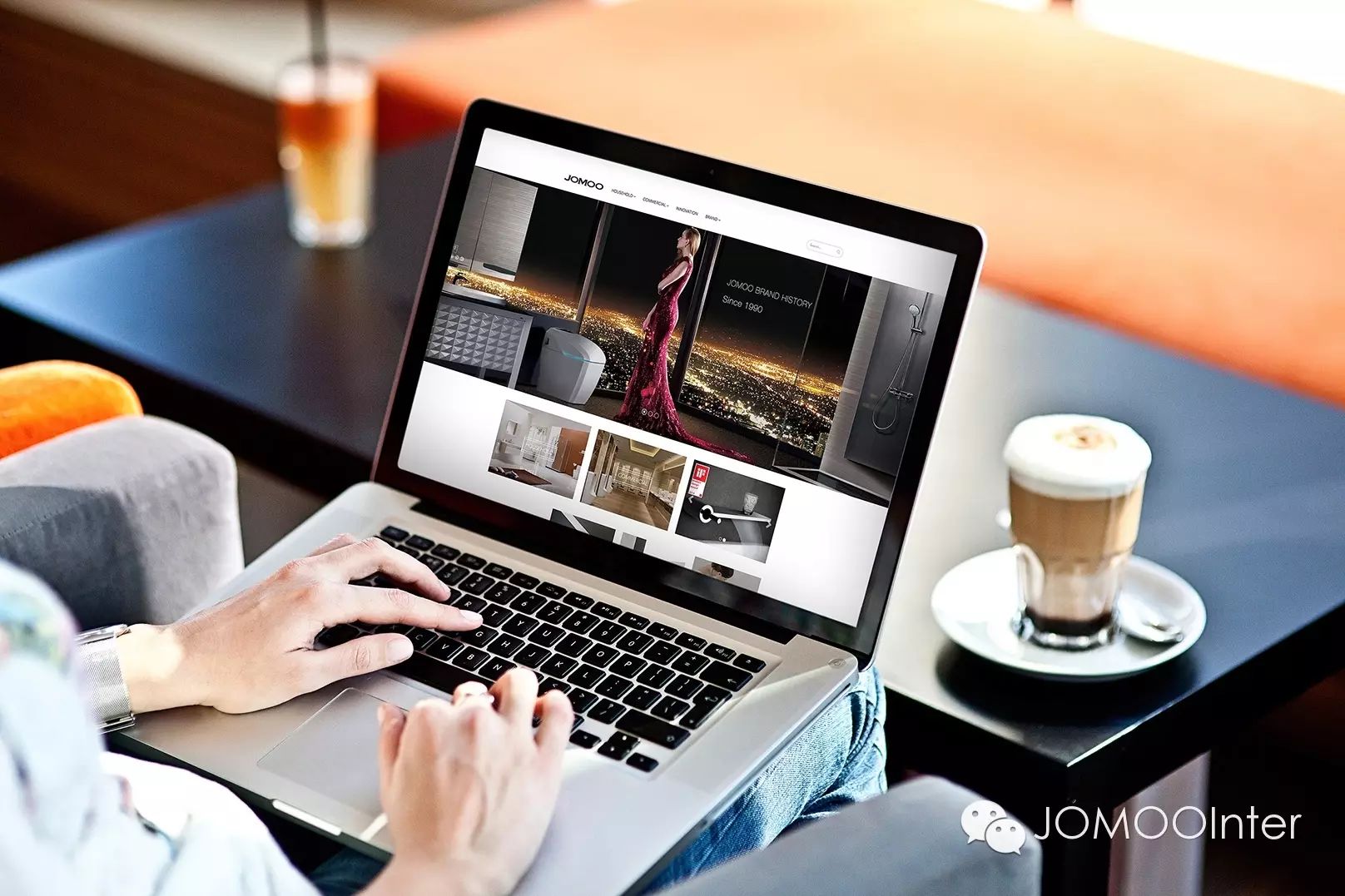 Bit by bit,
it's about the life of imagination.
Heart in deep,
it's about the persistence of dreams.
From the sky to earth,
it's about the vision for the future.
It seems unique,
but also means indispensible.
The world is big,
let us go and see it.
Without good or worse label,
all for a better sensory enjoyment at every moment.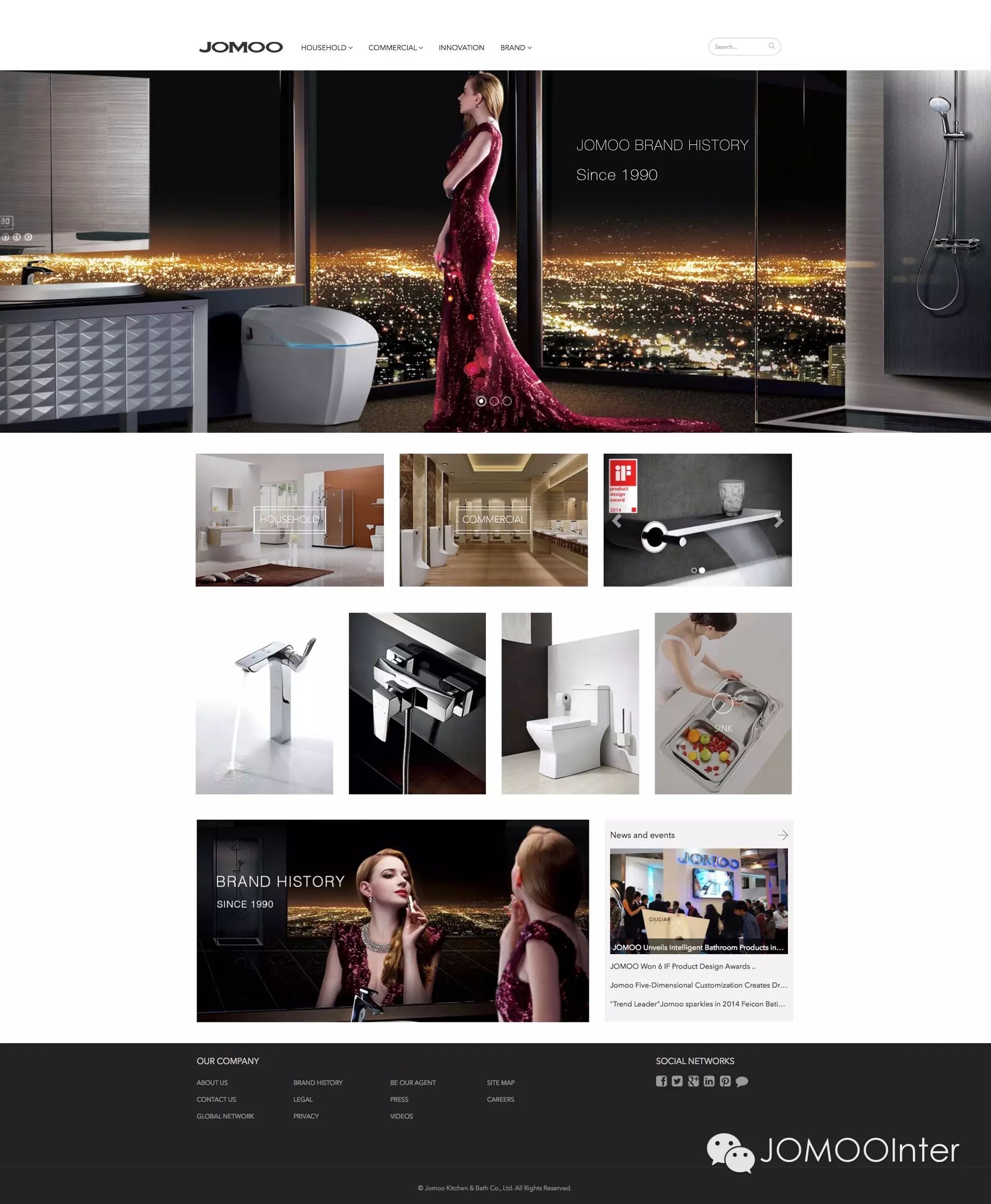 Black&white collocation style looks like a collision of the past of history and the innovation of future, and also a mutual communion of the academic tradition and the practical present. You can explore the mysteries at this contracted atmosphere.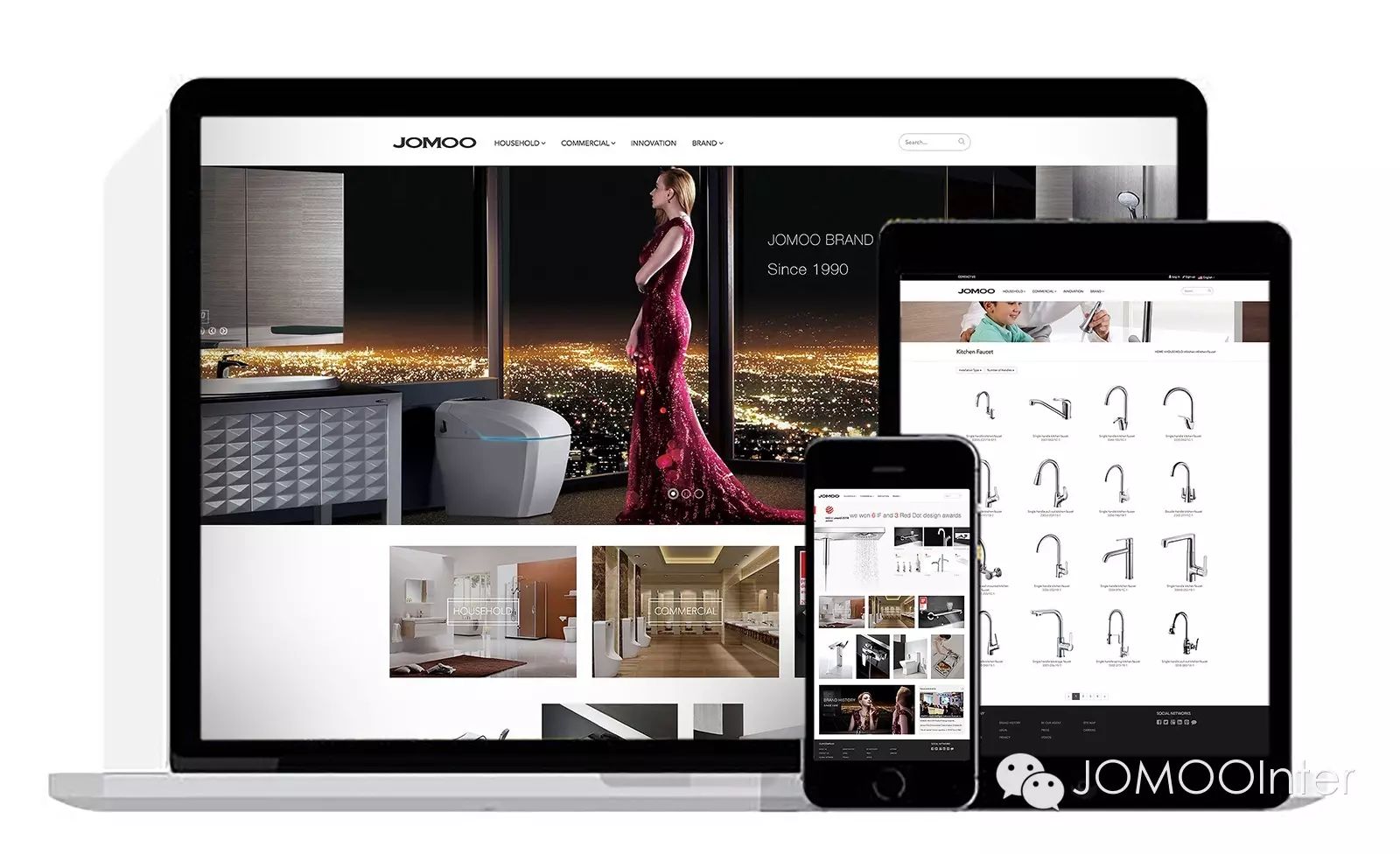 A compatible page for PC, Pad and mobile phone was not only based on the use of habits and convenience, but also a symbol of JOMOO's meticulous service concept.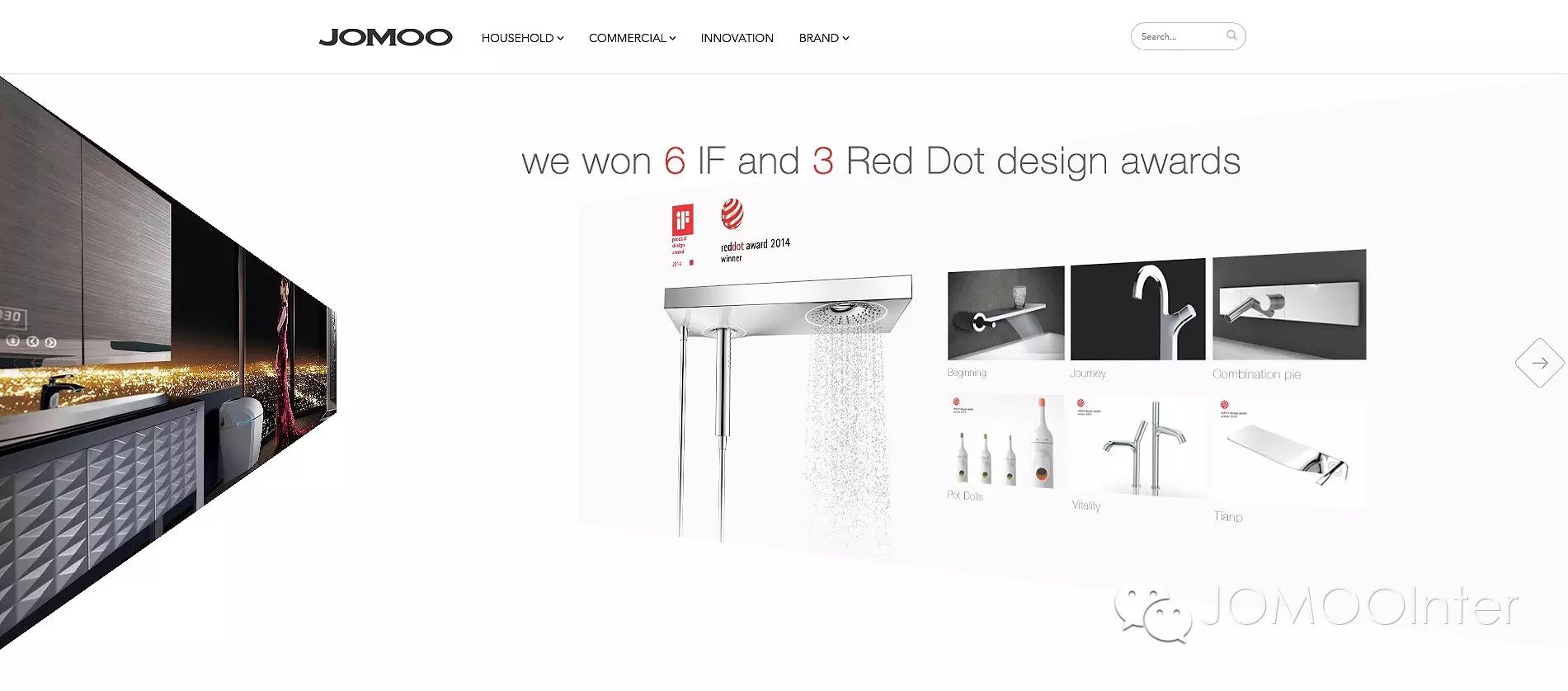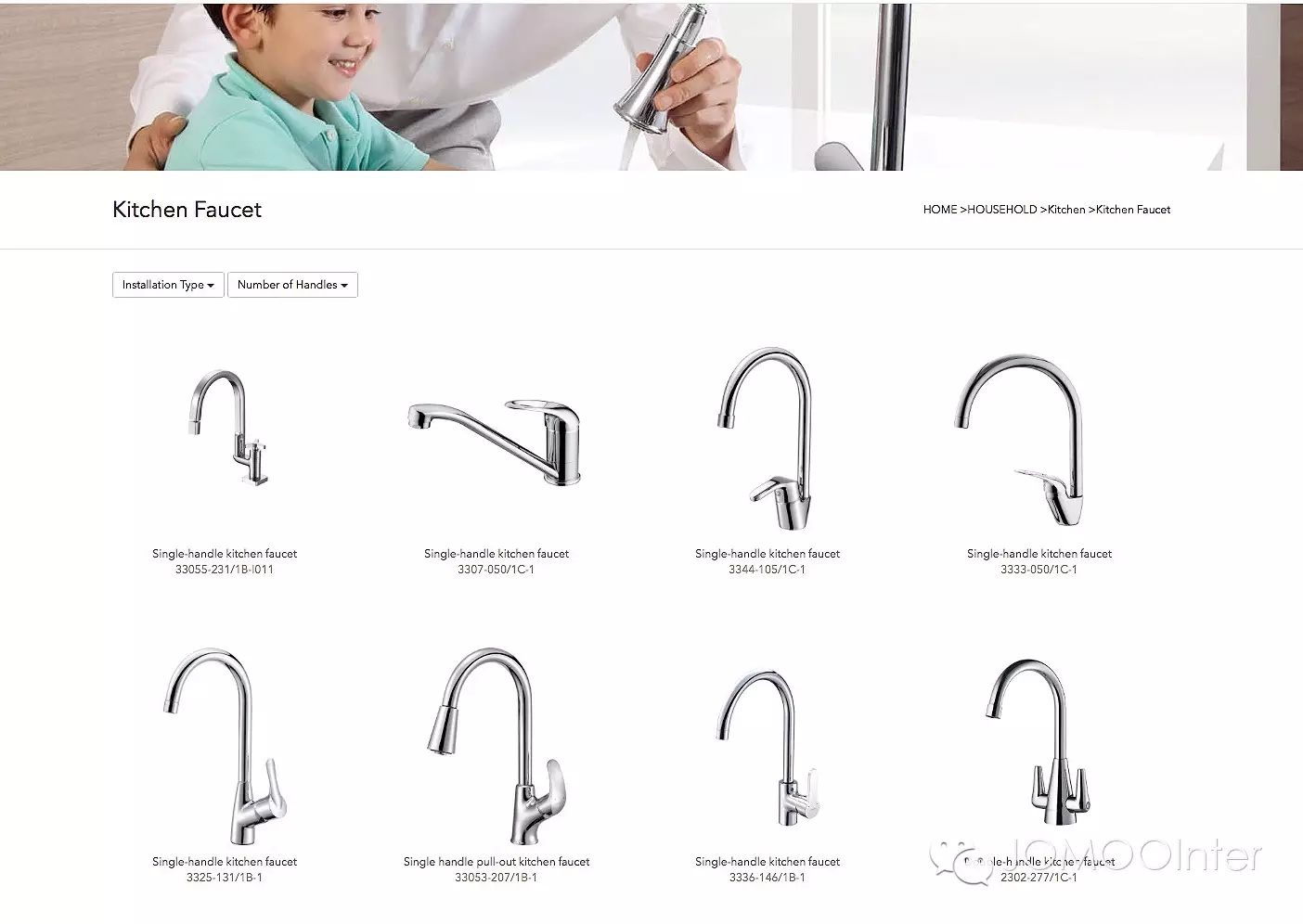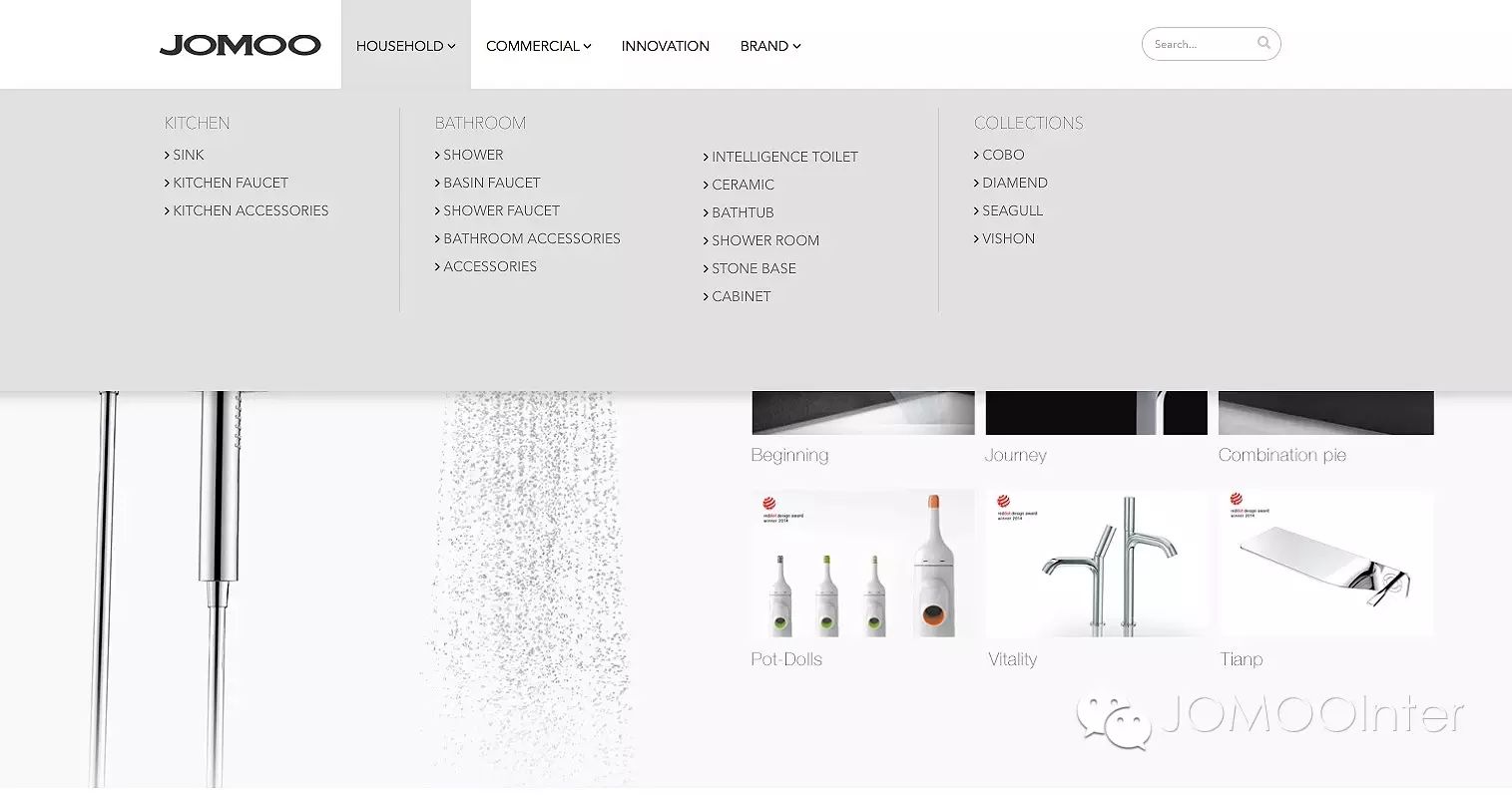 The picture and its accompanying essay are both excellent. With the focus on every details and the dignified overall temperament, you'll feel personally on the scene and enjoy the imagination of the ultimate bathroom's trip.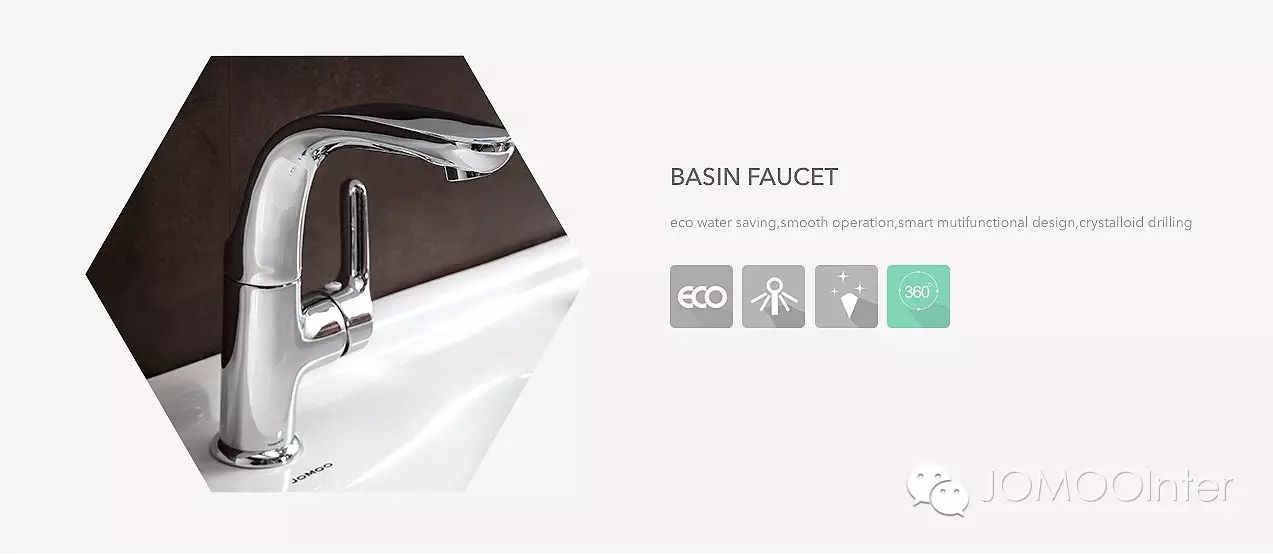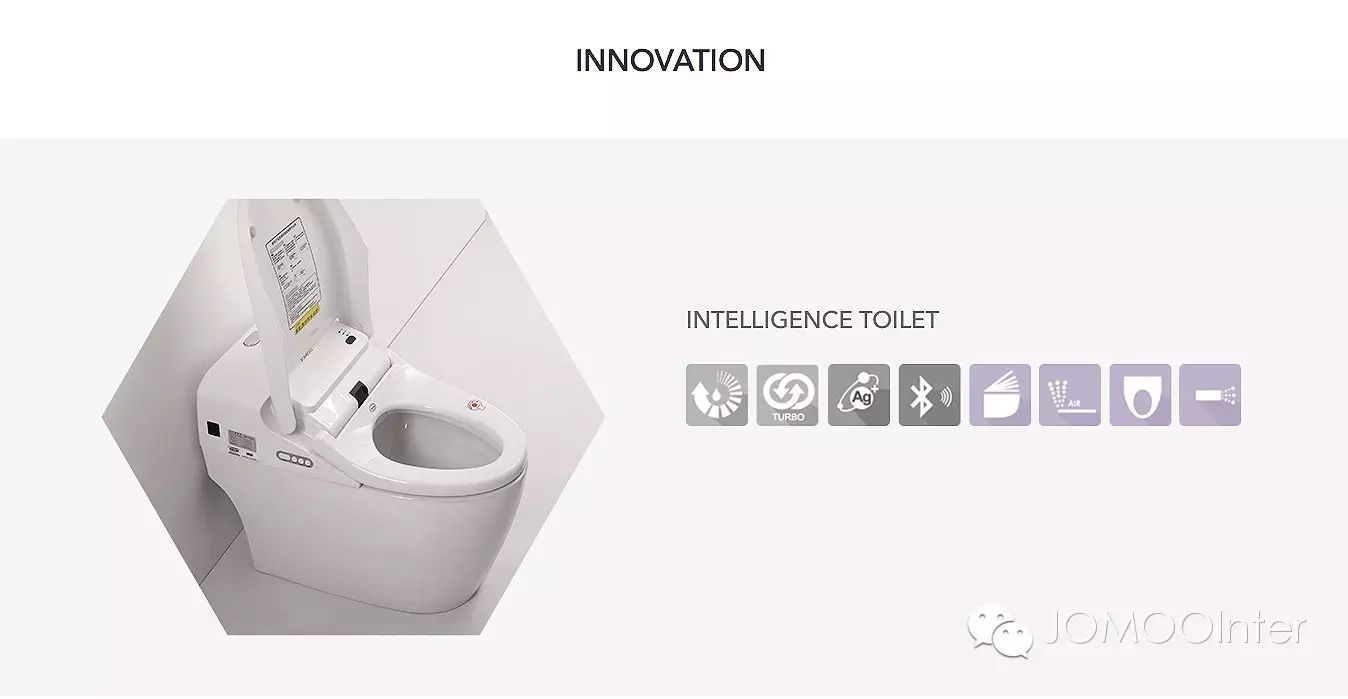 I'm all ready, and you?
http://www.jomoogroup.com