German train named "Wuhan China"
On September 11 at a special ceremony in Duisburg, one of Wuhan'ssister cities, a train that runs across the Ruhr region was named "WuhanChina."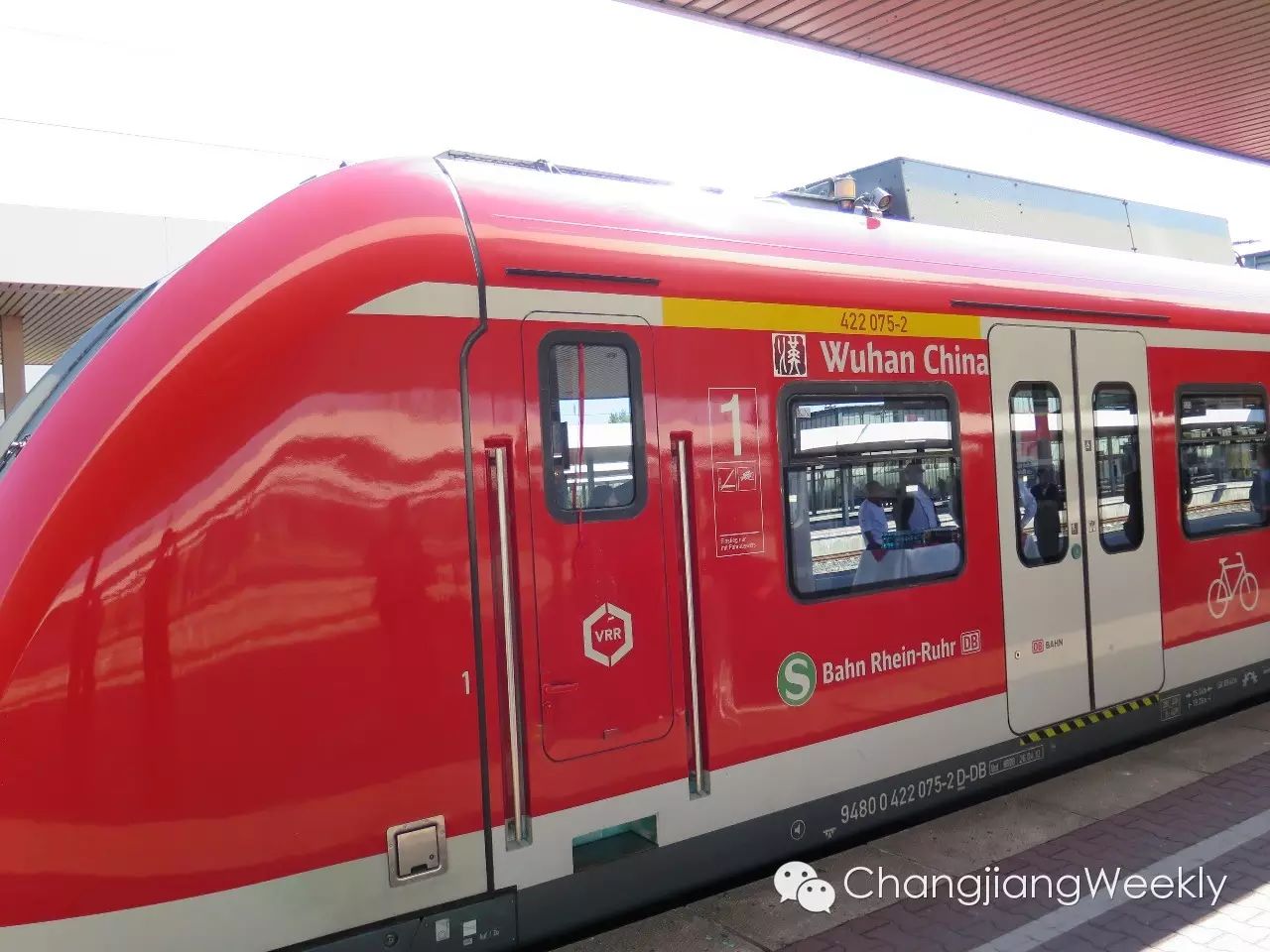 On the red train body, next to the words "Wuhan China," is the city's official logo. Under the window are the words "S-Bahn Rhein-Ruhr," which means that this train is an S-train for the Rhine-Ruhr metropolitan region. It is said that this is the first German train to be named after a foreign city.
Mr. Soren Link, the mayor of Duisburg,said, "In 1982, Duisburg and Wuhan became sister cities. Wuhan was Germany's first Chinese sister city. As the terminal for both the Chongqing-Xinjiang-Europe International Railway and the Wuhan-Xinjiang-Europe International Railway, Duisburg has been cooperating, communicating, and working closely withChinain recent years. I'm glad that there is now a 'WuhanChina' train running across the Ruhr region."
With increased cooperation between Duisburg andChina,North Rhine-Westphalia (Nordrhein-Westfalen), where Duisburg is located, is becoming an important part of the Silk Road Economic Belt. The "Wuhan China"train is a symbol of their strong friendship.