US Senate Passes Chemical Safety Bill
The US Senate has passed the Frank R Lautenberg Chemical Safety for the 21st Century Act, by voice vote, to regulate the chemicals industry.
It will pave way for overhauling the federal regulatory law for chemicals, the Toxic Substances Control Act of 1976 (TSCA).
The passage of the bill will set standards of safety, as well as strengthening government control in regulating all kinds of chemicals.
The bill, considered to be the first move towards drafting regulations for governing unsafe chemicals in around 40 years, seeks to provide a new set of protection for people, belonging to various quarters.
Sections of people, including pregnant women, children and workers who are susceptible to chemical effects, would benefit from the updated act.
The bill will further set deadlines for the Environmental Protection Agency (EPA) to act in case of violations. Following the voice vote approval, the bill has now gone to the House for final approval.
Senate Environment Committee chairman and R-Okla Senator James Inhofe was quoted by AP as saying: "This bill will create more regulatory certainty for American businesses and uniform protections for American families."
Inhofe, a top supporter of the bill, noted that it would offer regulatory certainty to American businesses, as well as facilitating making future investment decisions and safeguarding public health and the environment.
The bill has been sponsored by Republican David Vitter of Louisiana and Democrat Tom Udall of New Mexico.
The bill is named after a New Jersey senator, the late Frank Lautenberg, who pressed for chemical reform before his death in 2013.
The Humane Society of the United States and Humane Society Legislative Fund (HSUS) has lobbied the US Senate for the latest update of the bill.
HSUS president and CEO Wayne Pacelle said: "Each year, tens of thousands of animals are killed to test industrial chemicals, including those found in common household products.
"These animals suffer terribly, as harsh chemicals are rubbed into their skin, forced down their throats and dropped in their eyes.
"This breakthrough bill would help make chemical testing smarter, faster and more reliable for regulatory decision-making, and protect animals' lives."
American Chemistry Council president and CEO Cal Dooley said: "After years of significant contributions from the public health, environmental, labor, consumer groups and industry, the US is now closer to updating the nation's primary chemical safety law for the first time in four decades.
"Today's bipartisan passage of the 'Frank R Lautenberg Chemicals Safety for the 21st Century Act' is a watershed moment in the history of US environmental legislation.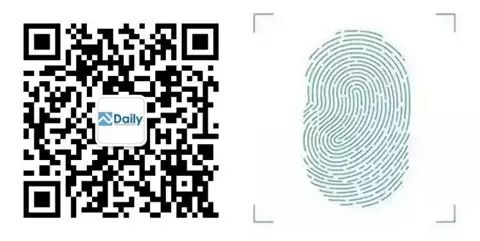 長按指紋 識別圖中二維碼 可以獲取更多PUdaily 獨家行業信息
Press fingerprint :Access to PUdaily Exclusive News