Turn 2016's public holidays into long vacations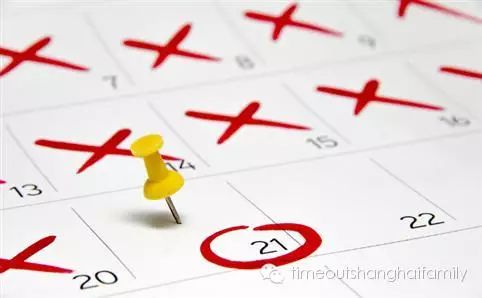 Want to see a magic trick? Watch us turn your three-day vacations into a whopping nine-day holiday (and maybe even 14). The Chinese Government has released the official calender for 2016, and while we never get as many days off as we'd hoped for, there are tons of sneaky ways to stretch those holidays into lengthy vacations. All you need is a bit of basic maths, creativity and a few awkward emails asking your boss for a couple of extra days off.

FYI, on all the calendars below the red boxes refer to the days you have to ask for off (eek) and the blue boxes are public holidays.


January (New Year's Day)

Take five days off, get a ten-day vacation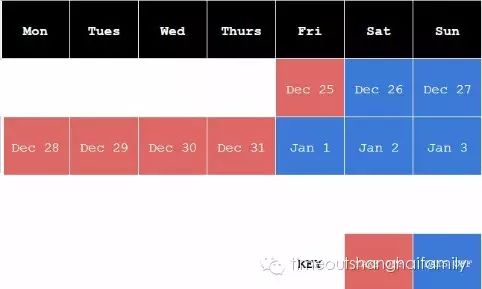 Original New year's break January 1 - 3
Take offDecember 25, December 28 - 31
Total Vacation December 25 - January 3

If you still haven't used up all of your annual leave for 2015, get started now. Turn New Year's vacation into your own makeshift Christmas break... now that's something to celebrate.
April (Tomb Sweeping Day)

Take four days off, get a nine-day vacation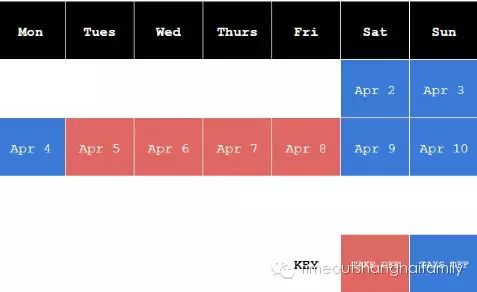 Original Tomb Sweeping break April 2 - 4
Take off April 5 - 8
Total vacation April 2 - 10

We're all for ancestral worship, especially if it means nine days off work.
May (International Labour Day)

Take four days off, get a nine-day vacation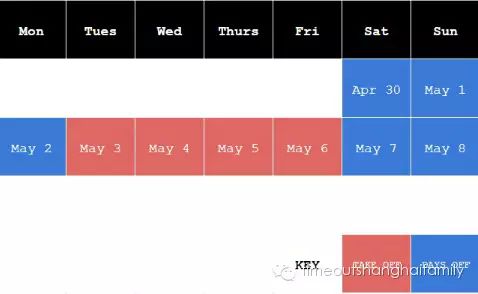 Original Labour Day break April 30 - May 2
Take off May 3 - 6
Total vacation April 30 - May 8

Celebrate workers' rights by taking off your overalls, putting away your hard hat and putting your feet up. You can worry about the international worker's revolution after you're well rested.



June (Dragon Boat Festival)

Take four days off, get a nine-day break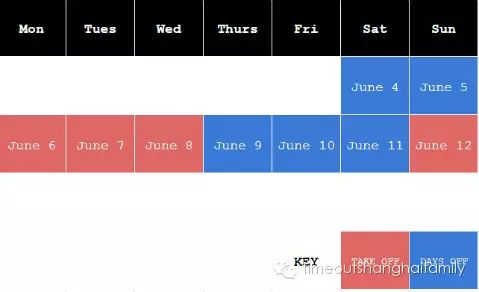 Original Dragon Festival break June 9 - 11
Take off June 6 - 8 and June 12
Total vacation June 4 - 12

Yes, June 12 is a Sunday but it's technically a work day to make up for the lost hours on the 11th.
September (Mid-Autumn Festival)

Take four days off, get a nine-day vacation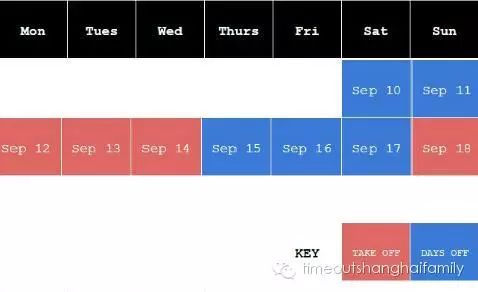 Original Mid-Autumn Festival break September 15 - 17
Take offSeptember 12 - 14 and September 18
Total vacation September 10 - 18

Again, September 18 is aSunday. But you know what they say, the work goes on.
October (National Holiday)

Take five days off, get a 14-day vacation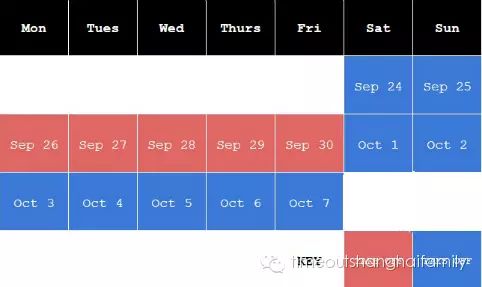 Original National Holiday break October 1 - 7
Take off September 26 - 30
Total vacation September 24 - October 7 (October 8 and 9 are workdays)

Now you've hit the jackpot. This could potentially be the year's longest vacation after Chinese New Year if you play your cards right. Doesn't that make you a little more patriotic?