Hotels with unique features for holiday stays in Sanya-Part III
Touted as the country's only international tourism island, Hainan is at the forefront of China's hotel boom.
Currently, there are over 200 starred hotels in Hainan. Among those, the most high-end hotels and resorts are dotted along the coastline of Sanya.
Sanya now has more than 59 international and domestic brand hotels in the region, including the St. Regis, Sheraton, Kempinski, The Luxury Collection, Westin, The Ritz-Carlton, Marriott, Shangri-la, Antanara, Banyan Tree, Mandarin Oriental, InterContinental, Mangrove Tree, Narada and more.
With the fast expanding luxury resorts and hotels in the region, these international high-end resort properties grow with each other by finding their own unique specialties.
Here are some hotel recommendations that will make your stay in Sanya more memorable:
Haitang Bay Gloria Sanya Hotspring Resort
三亞海棠灣9號度假酒店
Highlight: Natural Hot Springs

Location: Haitang Bay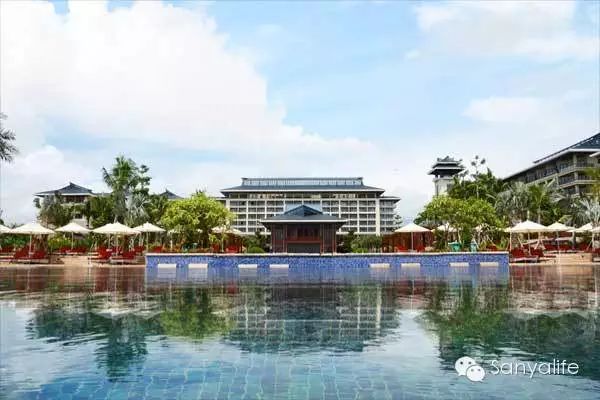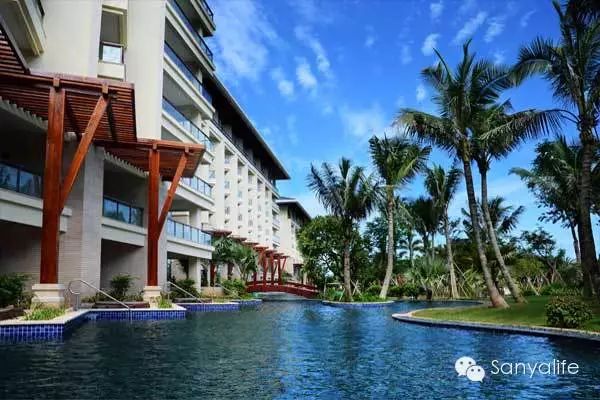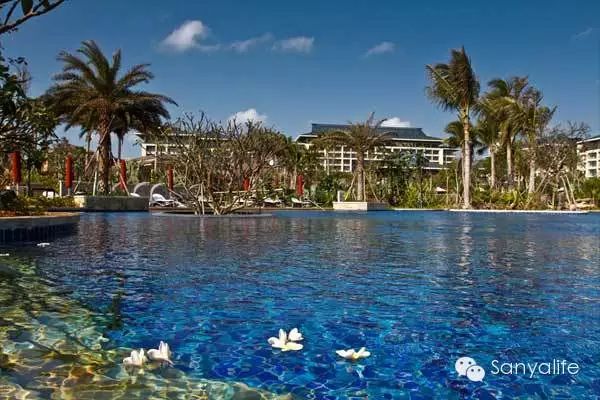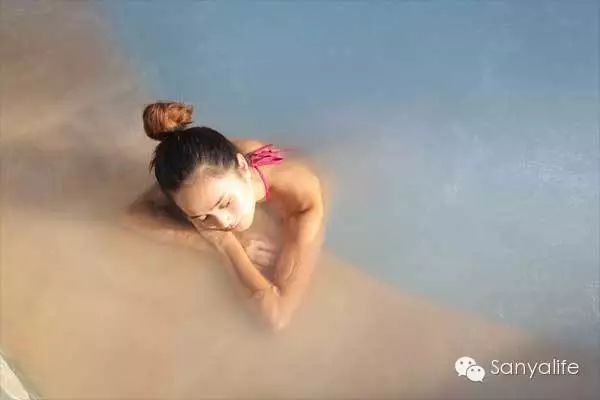 There are 12 hot spring pools with different health treatment functions in the hotel's swimming pool area. Whether you want to swim, or simply lounge, you'll enjoy these pools which are heated by natural mineral waters.

For a more private option, ideal for tropital cozy nights, is slipping into a hot tub as each room in the hotel features a private tub supplied with natural spring waters.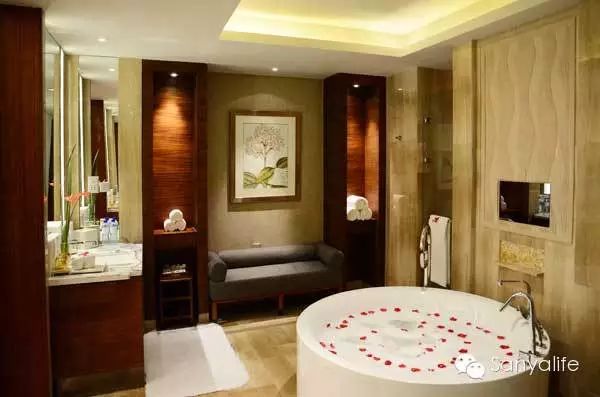 This hot springs have been tested by the authorities as the quality mineral water.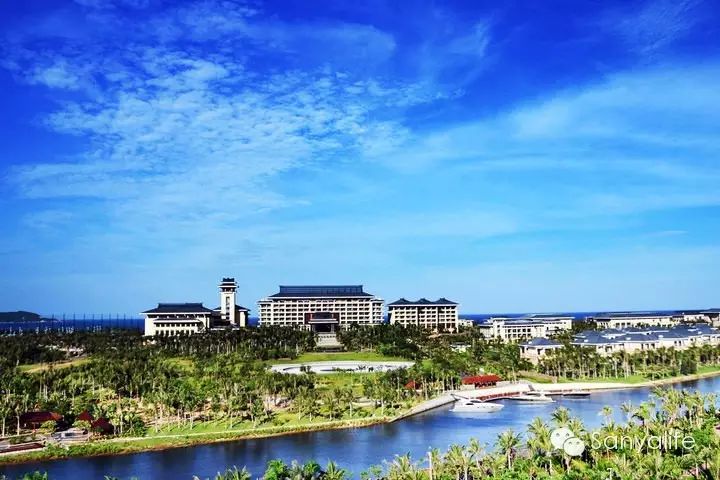 Tel: +86-898-3888 8855
Website: www.sanya-resort-htb.gloriahotels.com/
Address: No. 9 Haitang Bay, 301 Road, Haitang Bay Sanya三亞市海棠灣301路海棠灣9號
Sanya Marriott Yalong Bay Resort & Spa
三亞亞龍灣萬豪度假酒店
Highlight: Ocean Front Chapel
Location: Yalong Bay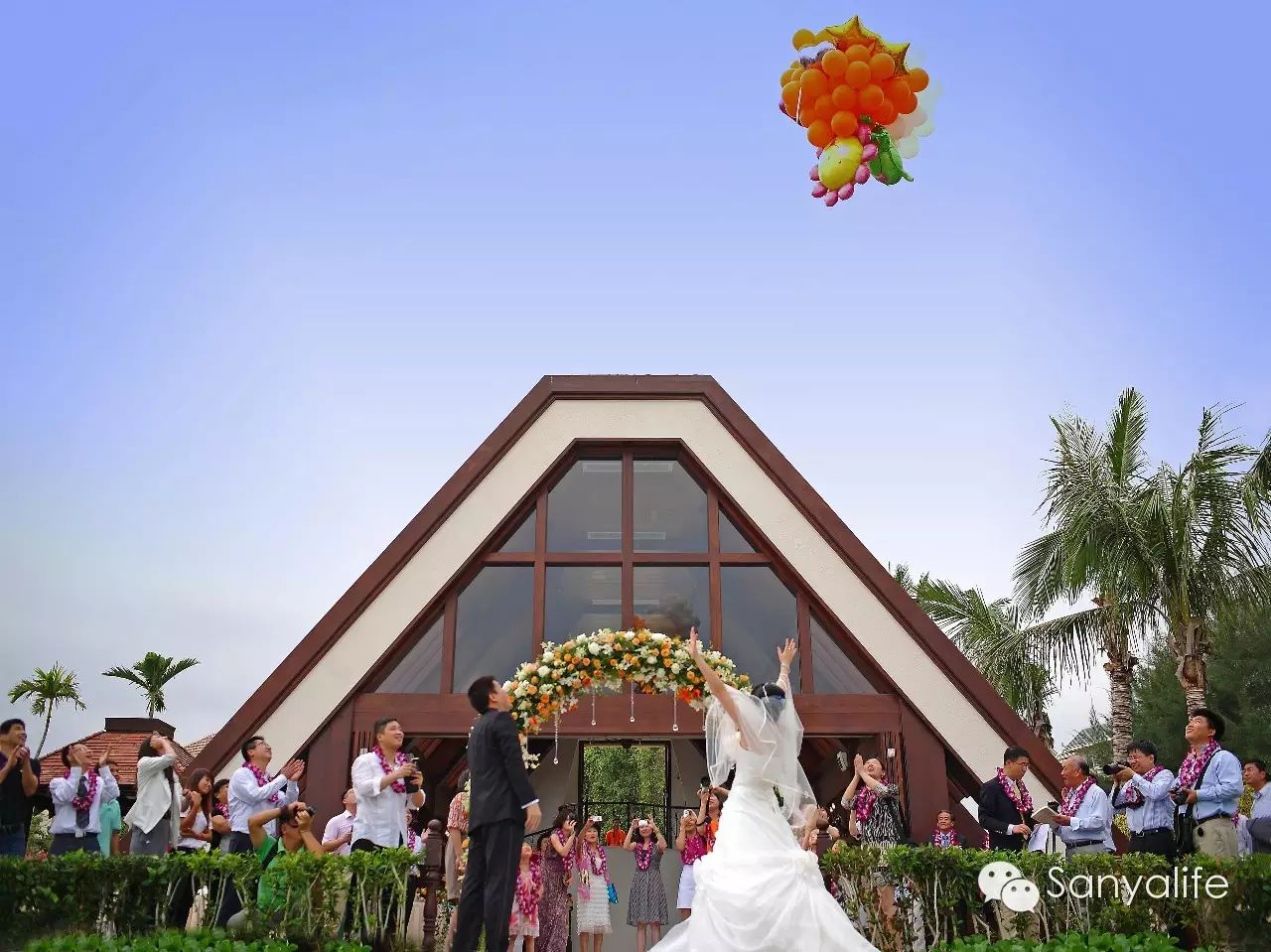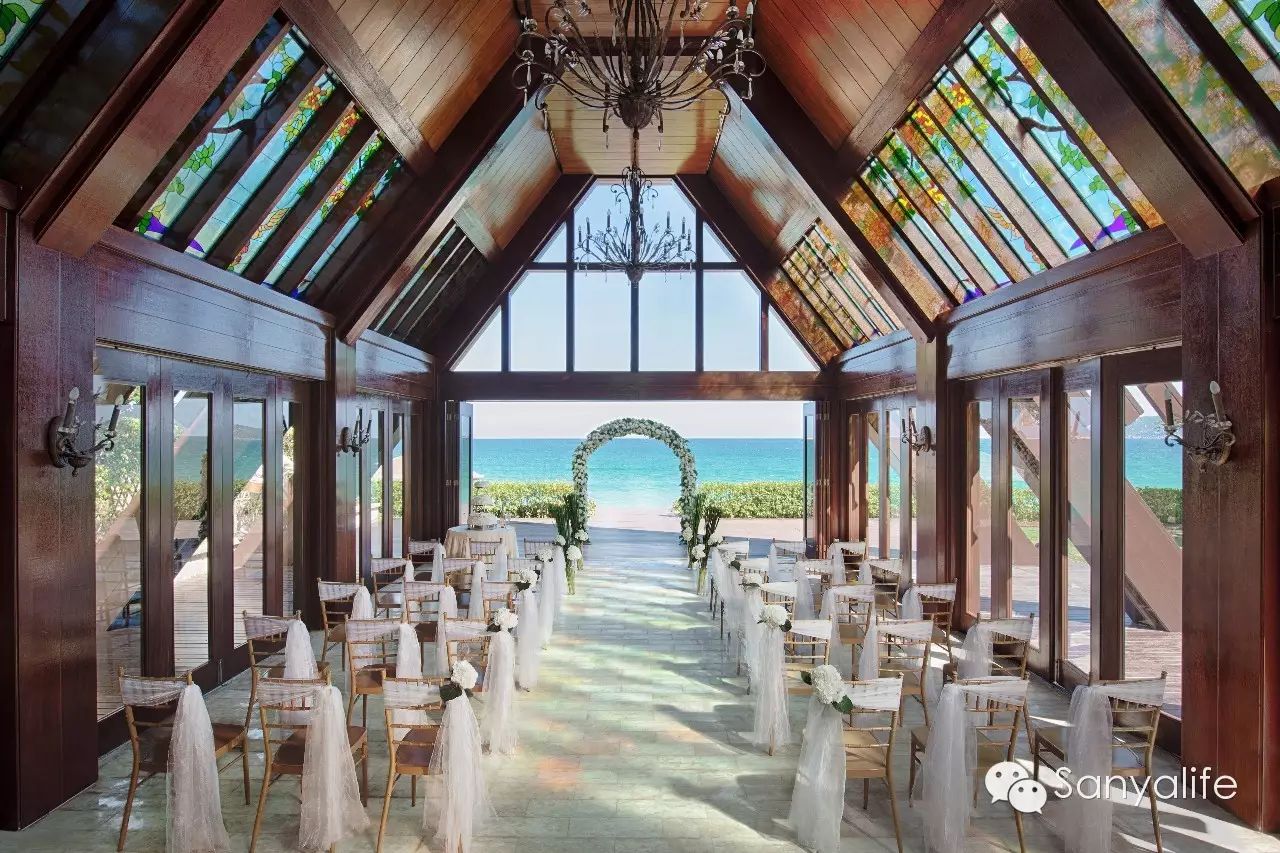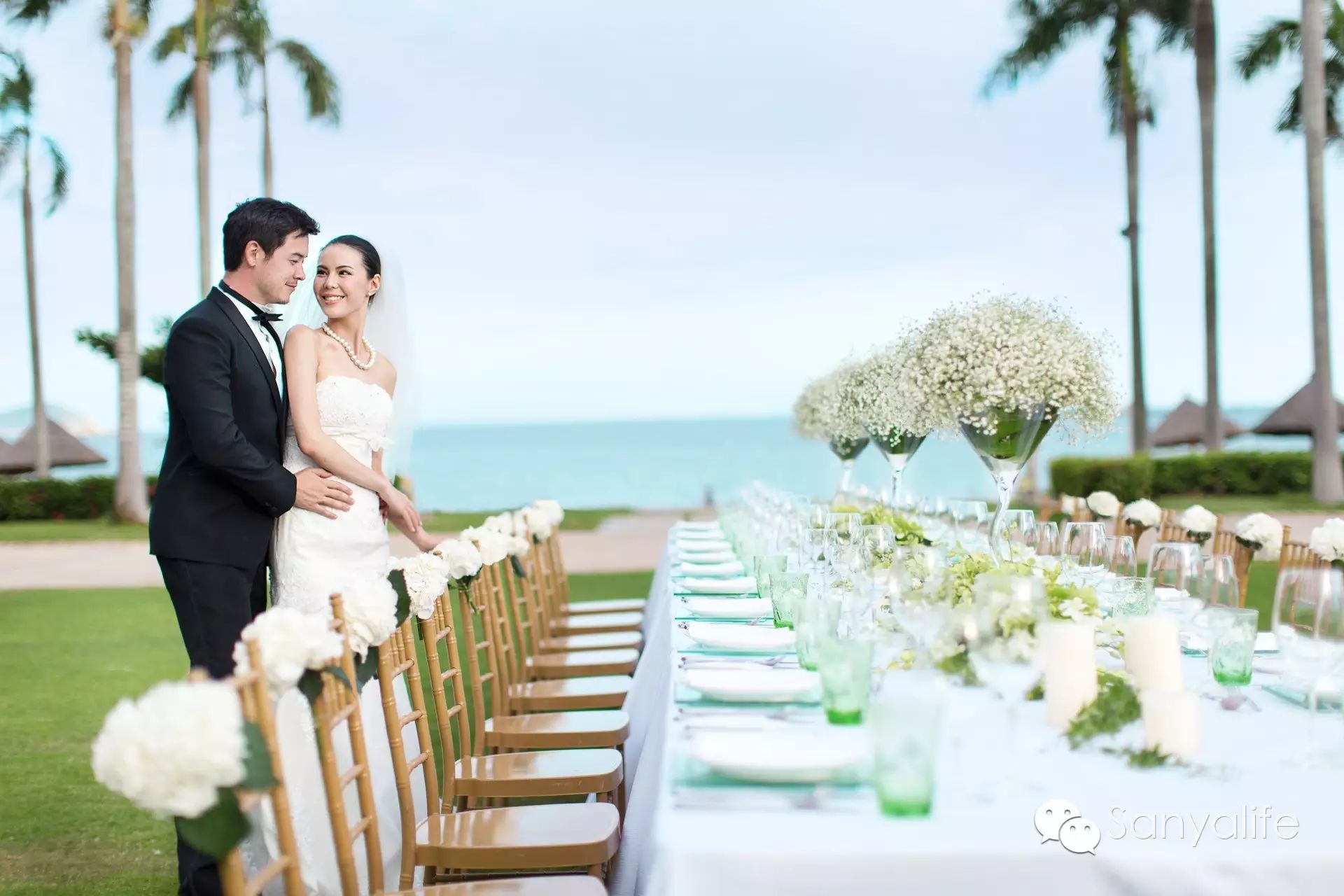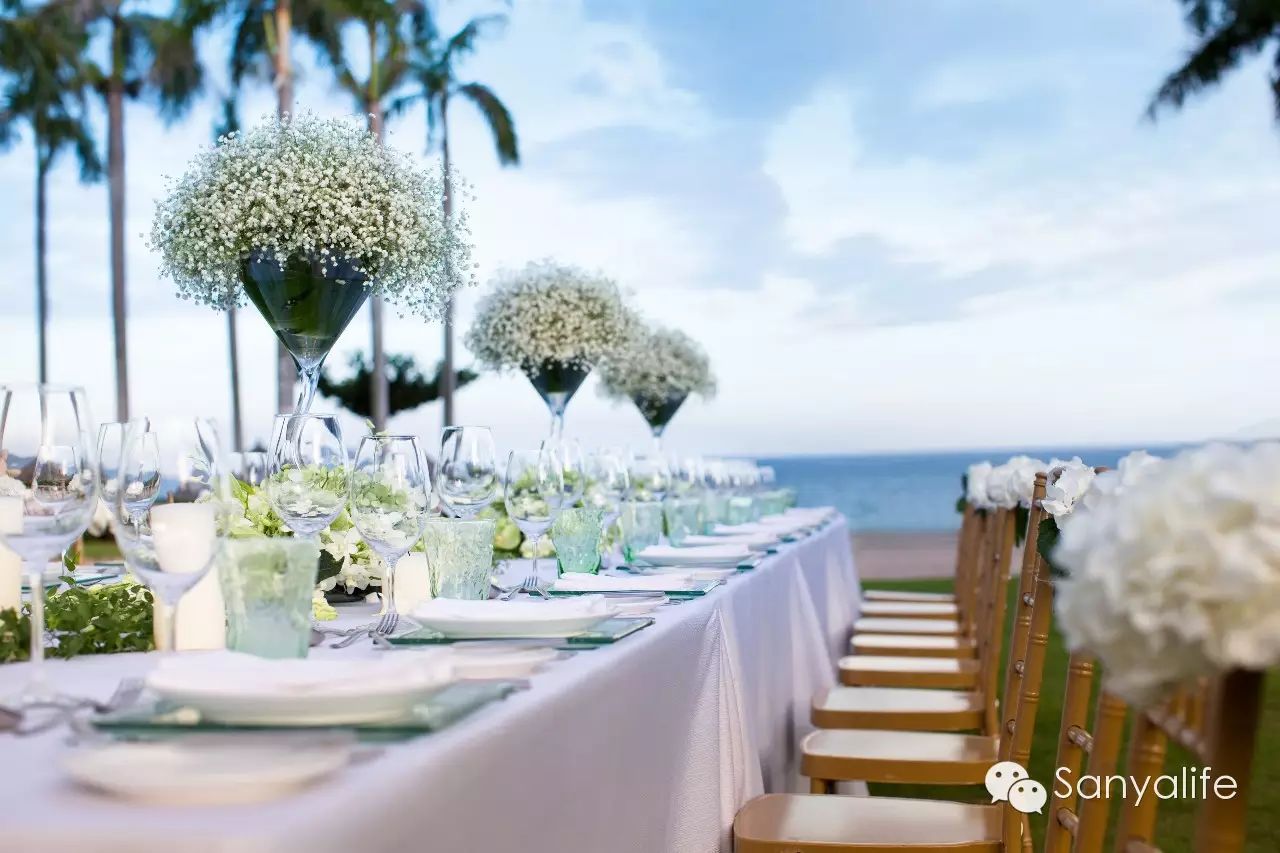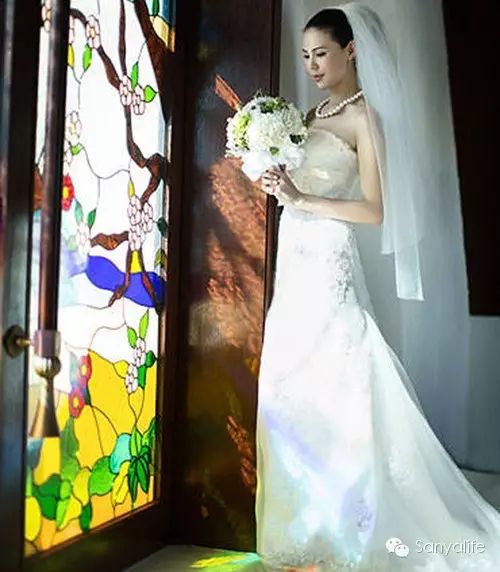 Every girl dreams of being princess and marrying a prince in paradise. Sanya Marriott Yalong Bay Resort & Spa's Ocean Front Chapel is the place where dreams come true.

The elegantly designed Ocean Front Chapel features large windows which provide fantastic panoramic views of the warm tropical ocean and white sand beach. With sliding doors that open onto a spacious wooden terrace which directly overlooks the ocean, the chapel is a perfect venue for wedding, events and celebrations of all kinds.
The Ocean Front Chapel is 15 meters long, 7 meters wide and enjoys an airy ceiling height of 6.3 meters. Perfect for a private occasion, the chapel is part of a wider complex which includes a beachside wooden terrace and a private lawn sheltered by shady Banyan trees. Surrounded by a landscaped perimeter hedge, the private lawn over looks Yalong Bay and provides the perfect setting for cocktail receptions and exclusive dinner parties.
Tel: +86-898-8856 8888
Website: www.sanyamarriottresort.com
Address: Yalong Bay National Resort District, Sanya三亞亞龍灣國家旅游度假區
Shangri-La's Sanya Resort and Spa
三亞香格裡拉度假酒店
Highlight: Chlidren-friendly Facilities
Location: Haitang Bay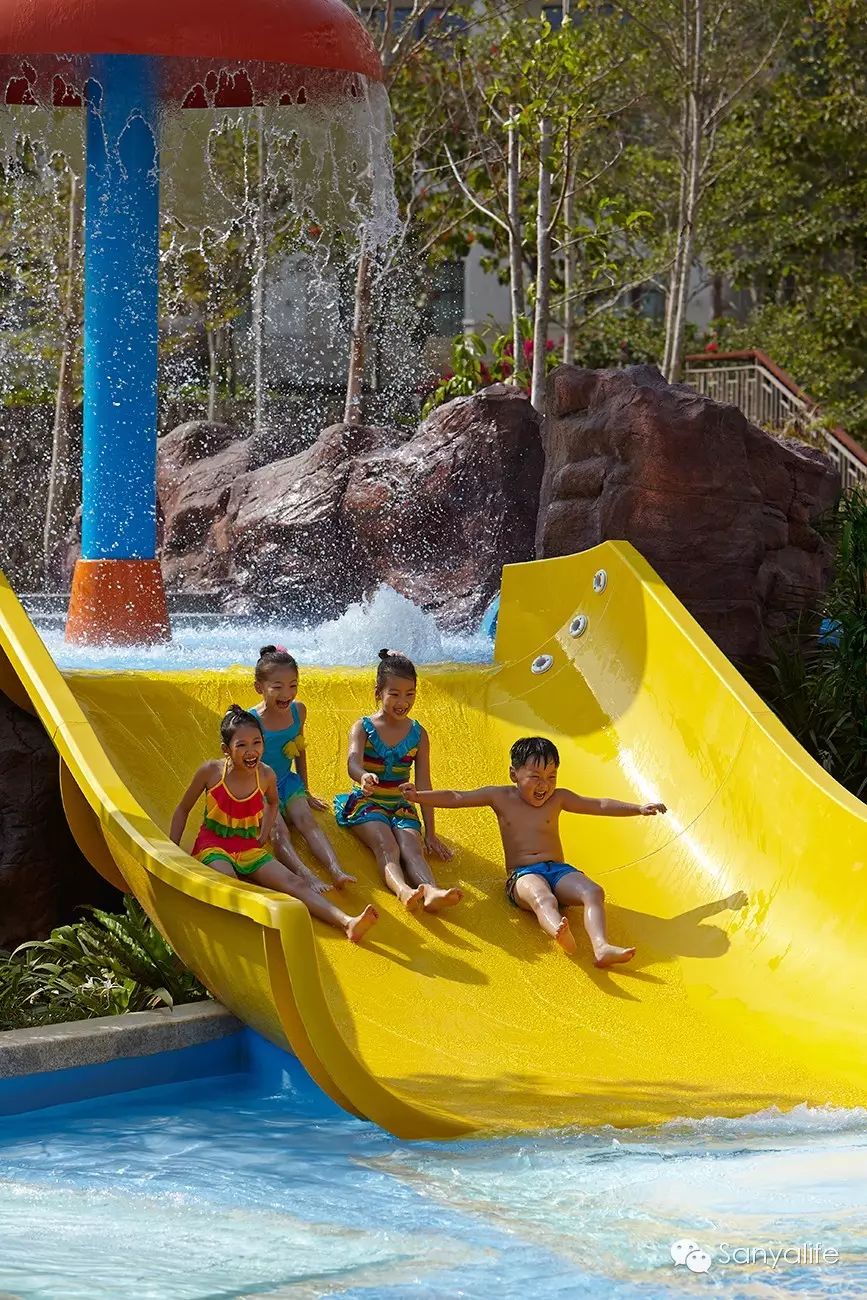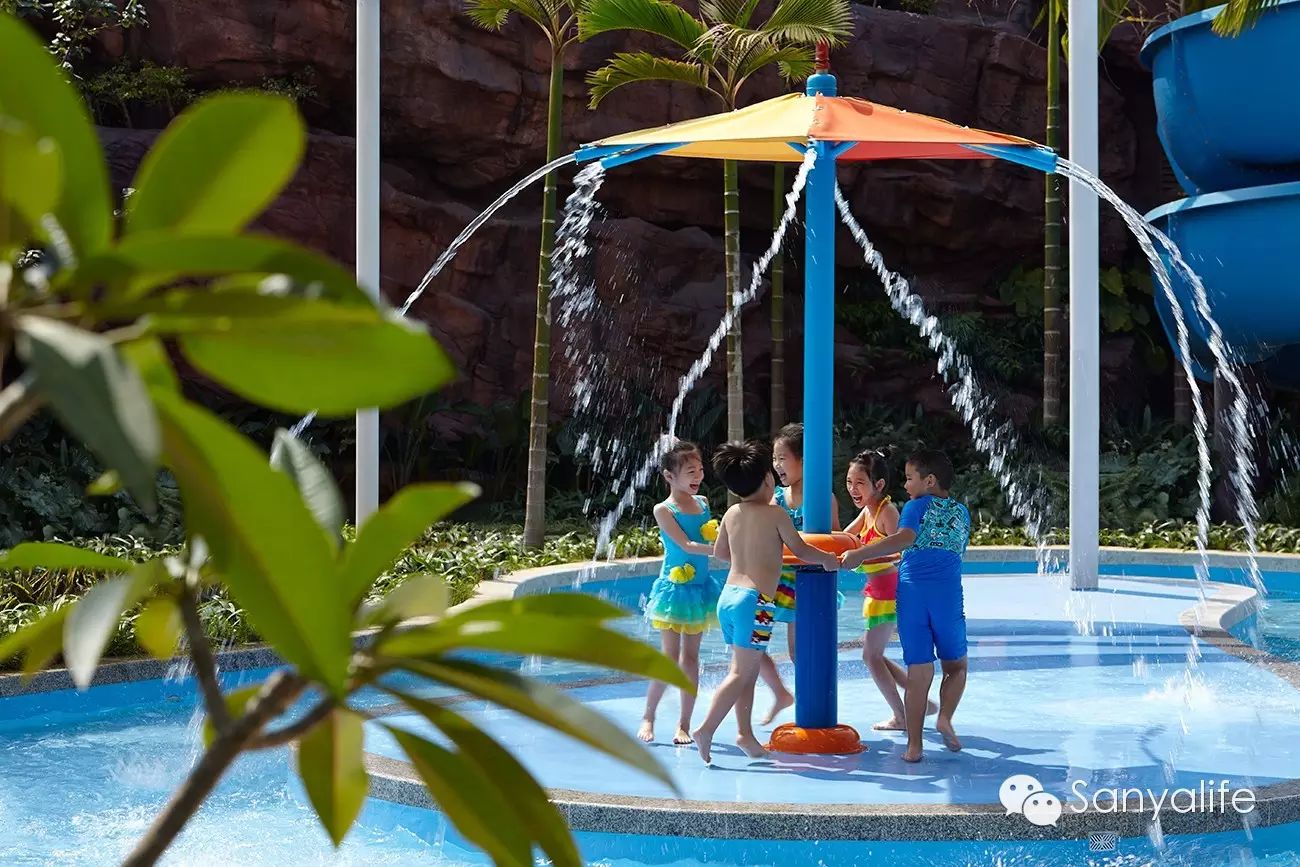 The 360-square-meter outdoor water park
The Shangri-La's Sanya Resort and Spa in Haitang Bay, Sanya's "paradise of play," provides a fun, relaxing experience for the whole family.
This 360-square-meter water park features leaping water fountains, two twisting waterslides, water jets, a flume, and a Sands Zone where kids can play with sand toys. The depth of the pool is 0.3 meters to 0.75 meters, which is designed to ensure your children's safety.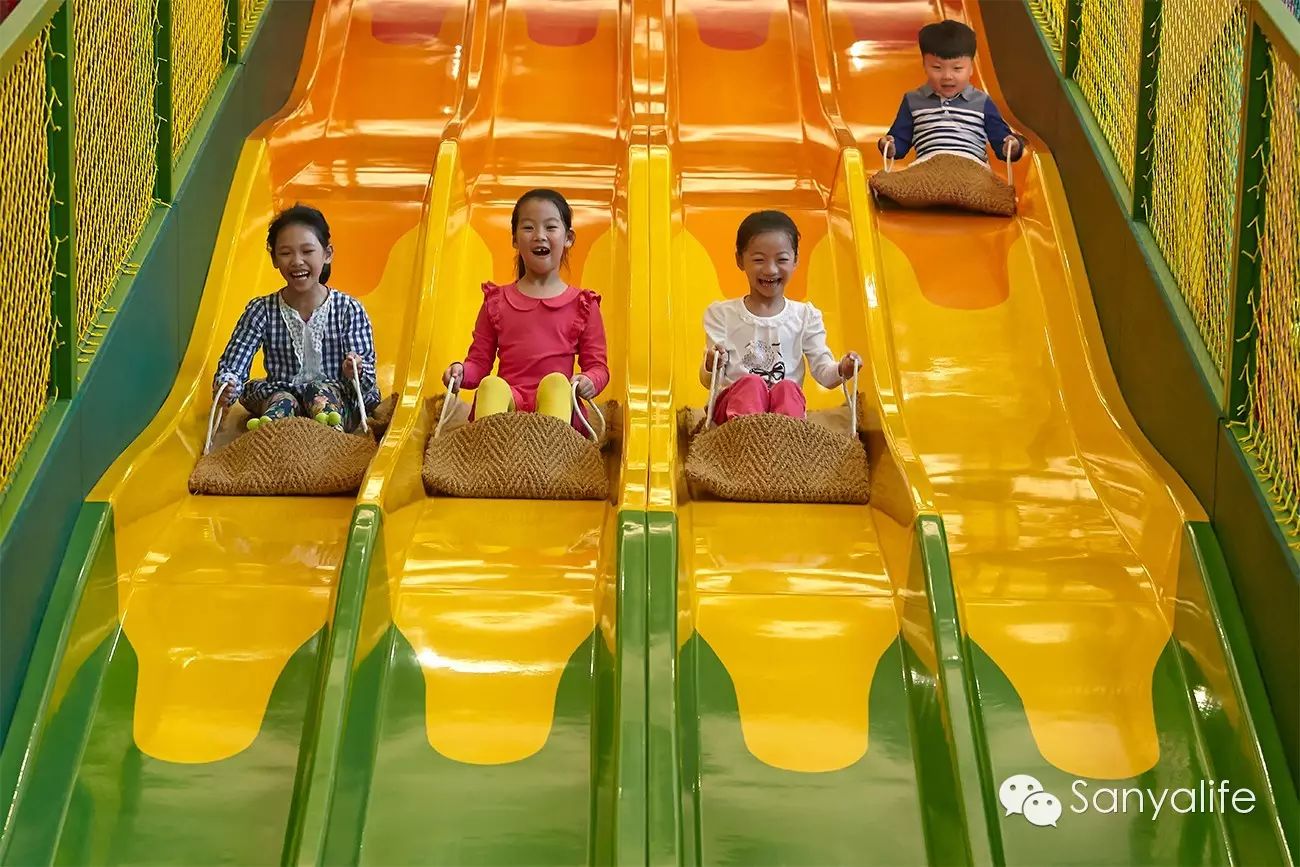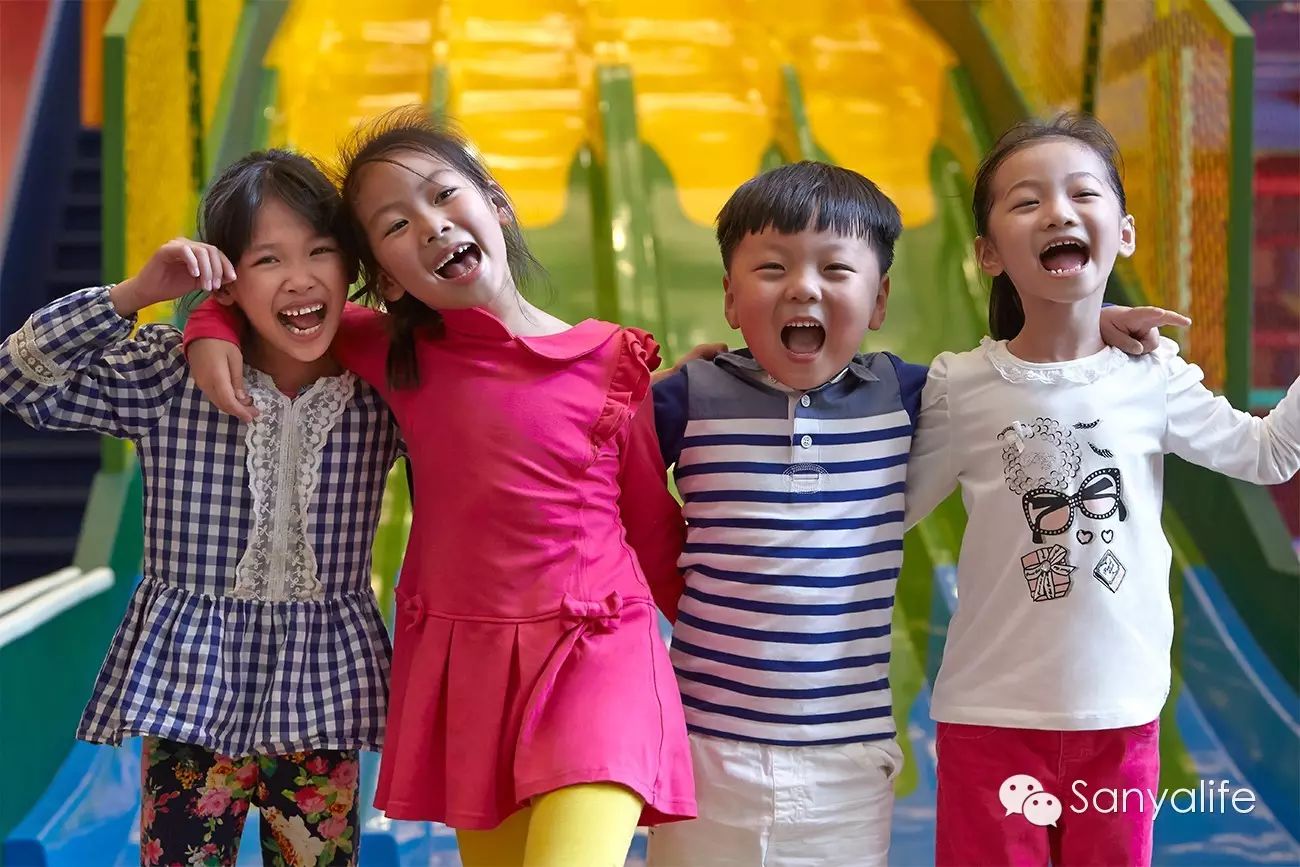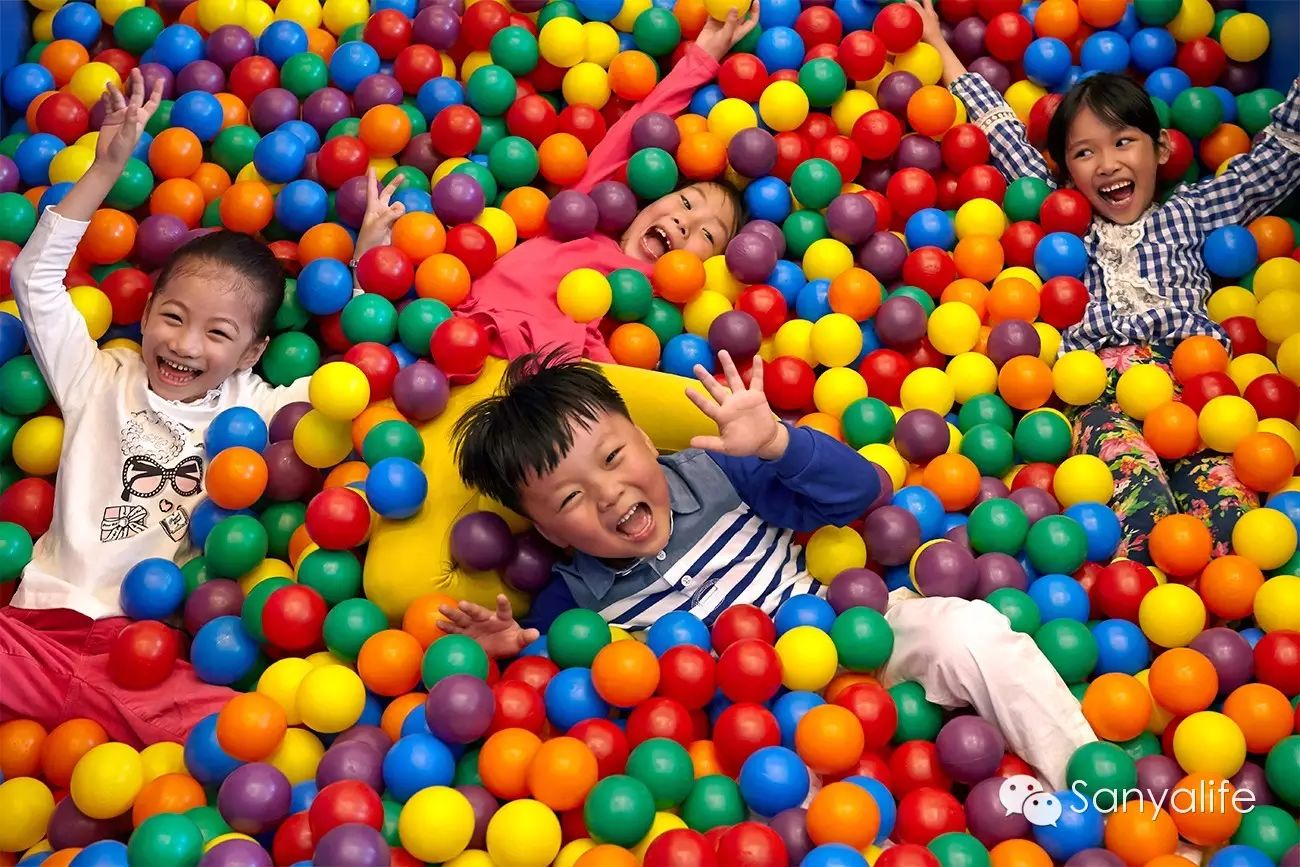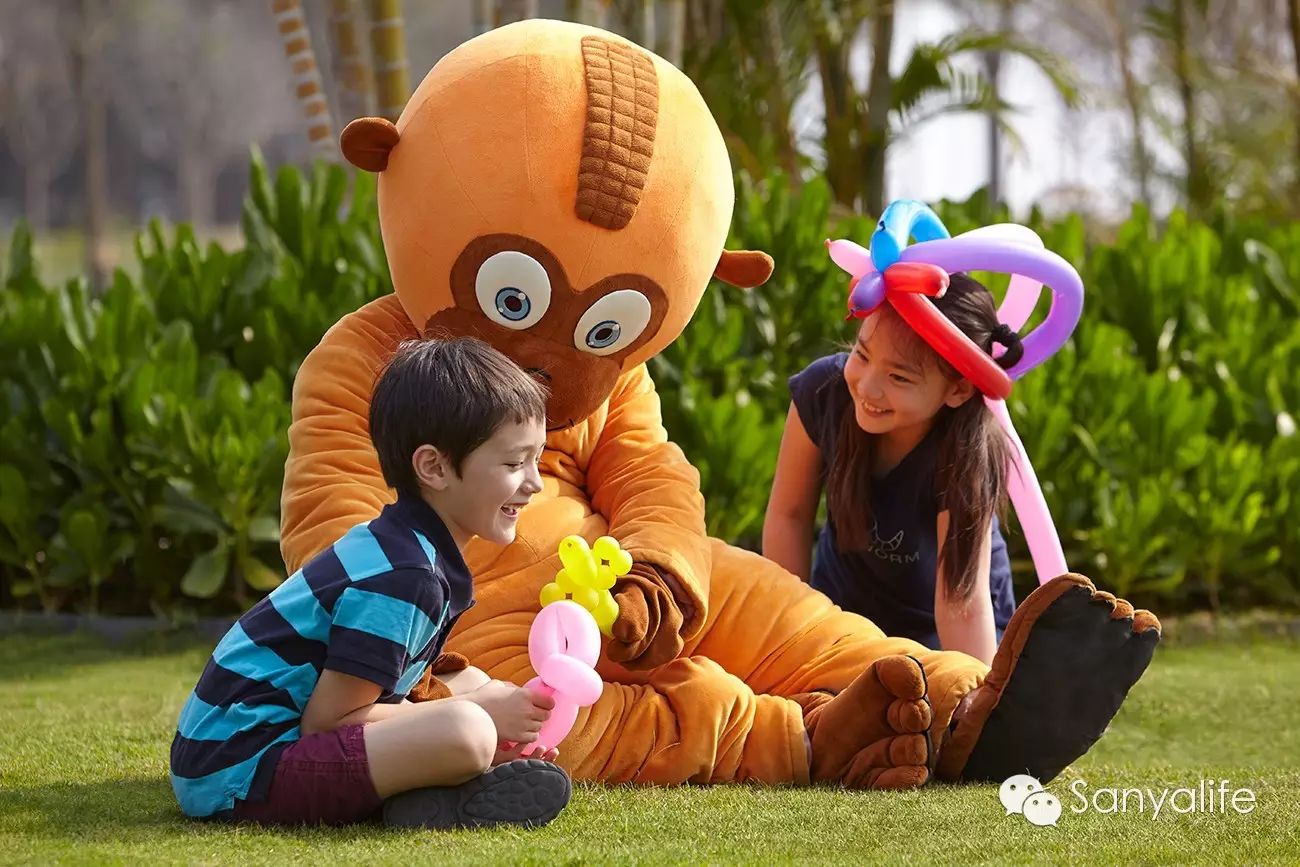 The Adventure Zone and the cute mascot, Loo Hoo
Children will have loads of fun at the indoor play area, the Adventure Zone. Jump into the giant ball pits and ride down thrilling (even for adults) slides, and watch as the kids interact with Adventure Zone's cute mascot, Loo Hoo.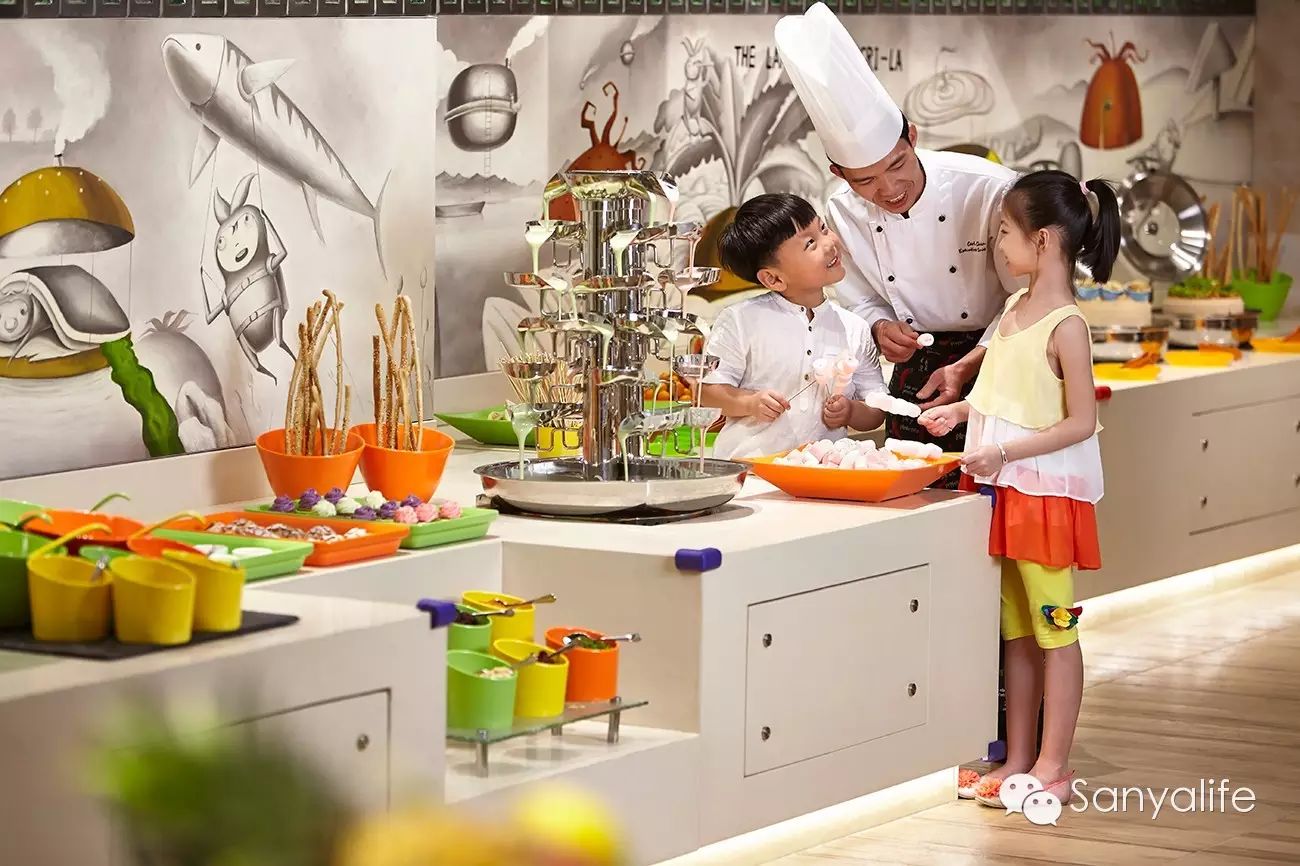 Children's dining area
Whether you are looking for an outdoor adventure, hoping to engage in a fun family outing, or just aiming to relax and feel carefree, Shangri-La's Sanya Resort and Spa has what you're looking for!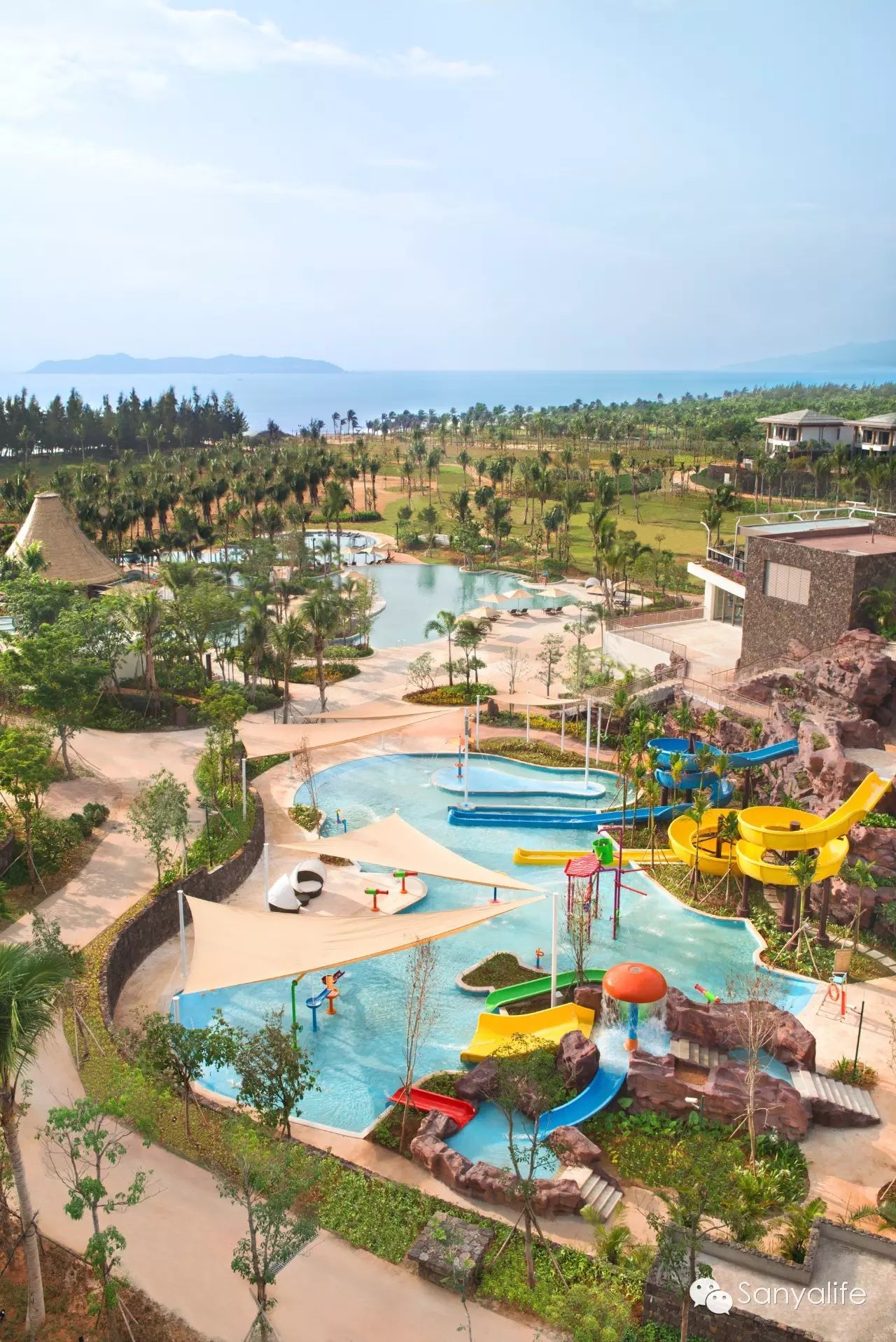 Tel: +86-898- 8875 8888

Website: www.shangri-la.com/cn/sanya/shangrilasanya/
Address: No.88, North Haitang Road,Sanya三亞市海棠北路88號
The St. Regis Sanya Yalong Bay Resort
三亞亞龍灣瑞吉度假酒店
Highlight: Private Luxury Cinema

Location: Yalong Bay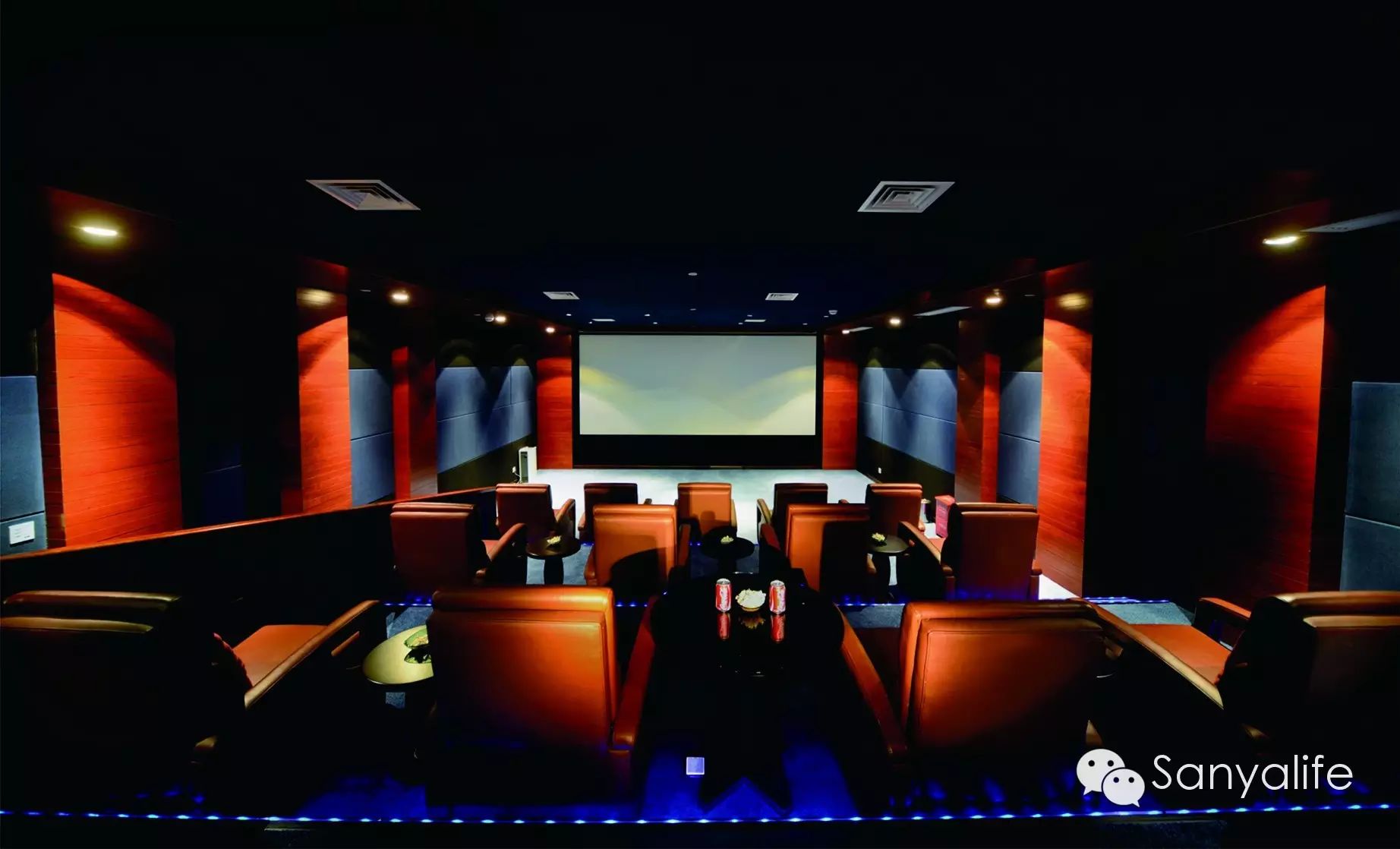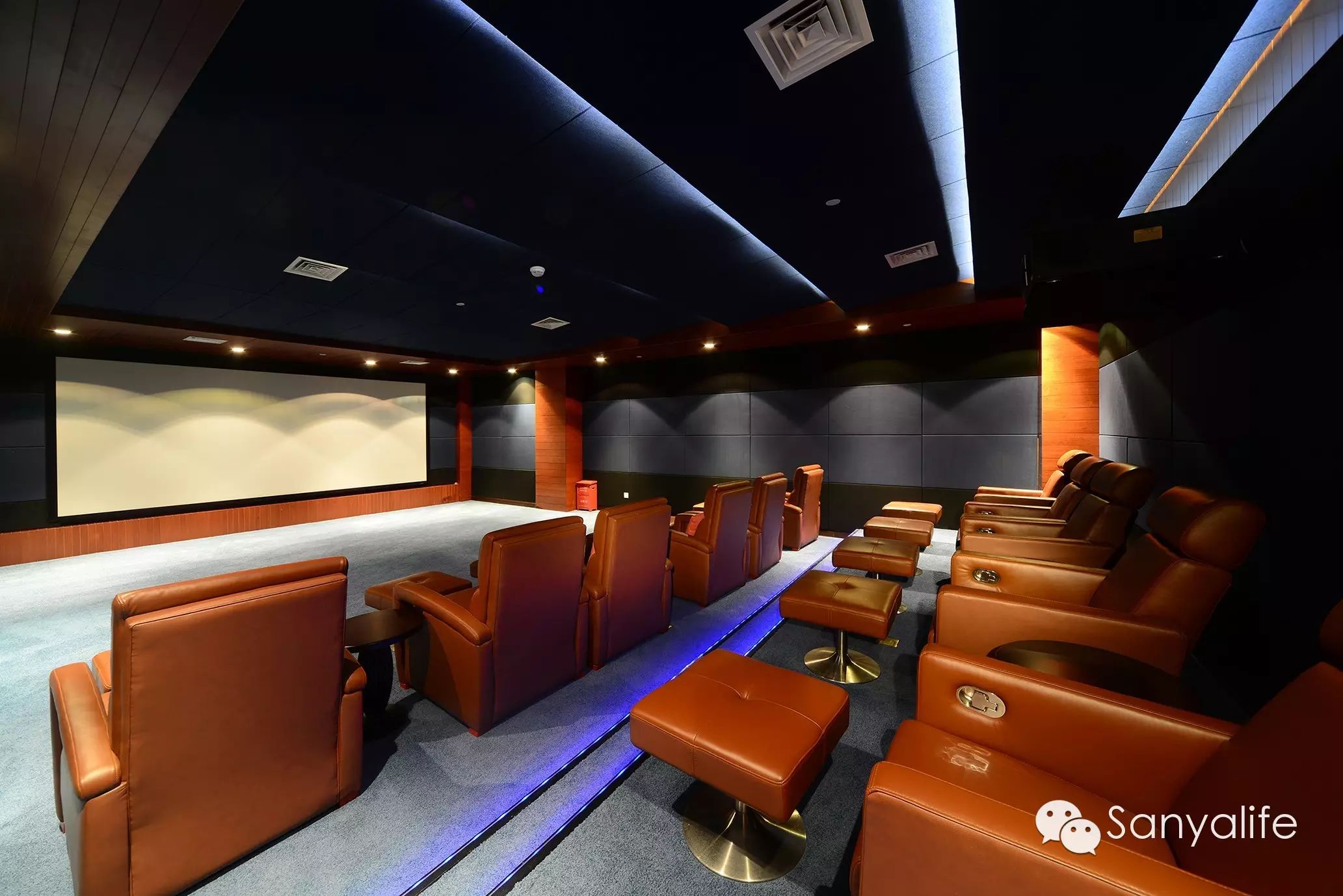 If you want a place to relax and enjoy the latest movies in the in-house theaters, this hotel is an ideal place for you. It is conveniently located next to the Fitness Center and Yacht Marina. Movie Hall 1 offers 21 seats while Movie Hall 2 accommodates 15 – both halls accommodating you with cozy sofa seating.
Guests can order their favorite treats from a menu that includes sweet and savory offerings, including popcorn, ice cream, and pastries such as a luscious pineapple saffron soufflé. More substantial snacks include a tiger prawn cocktail with mango and avocado or marinated chicken skewers with peanut sauce and prawn crackers. A variety of espresso drinks, beers, sodas and teas are also available.
Each theater shows up to 10 movies a day. Each theater may also be reserved for private viewings.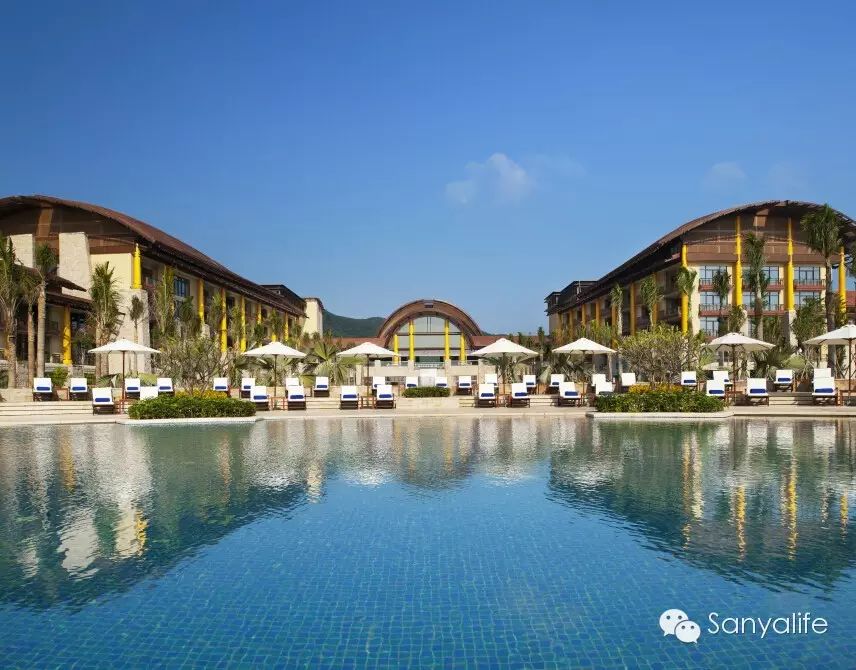 Tel: +86-898-8855 5555
Website: www.stregis.com/sanyayalongbay
Address: Yalong Bay National Resort District, Sanya 三亞亞龍灣國家旅游度假區
SOURCE: Sanyalife
歡迎轉載,轉載請註明出處
The contents of this article are copyrighted! If reproduced, please indicate the source.