New Year's Eve Party List Keeps on Growing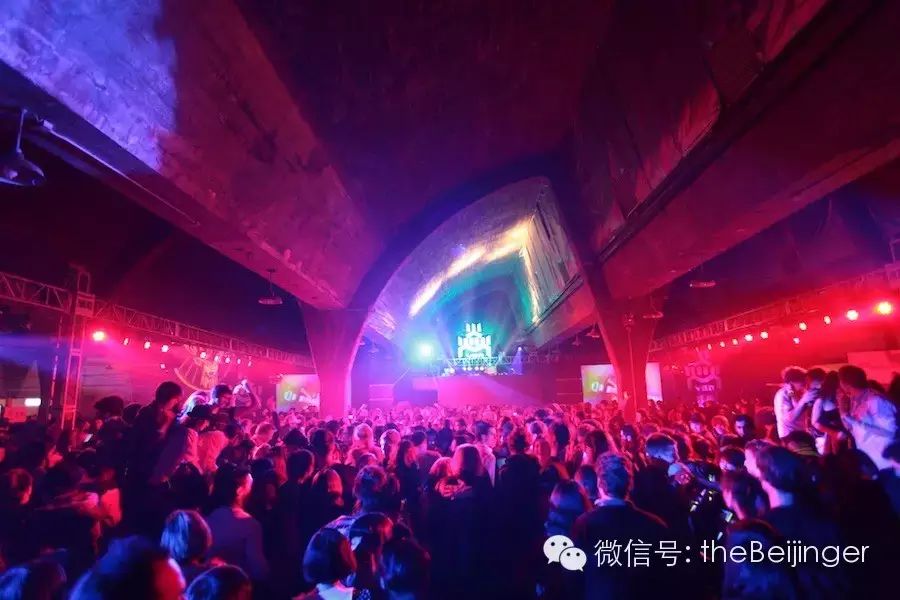 With less than 10 days to go until what should be the most memorable party night of 2015/2016, the list of events keeps on growing. Below we've compiled some of the best to see you through safely into the new year.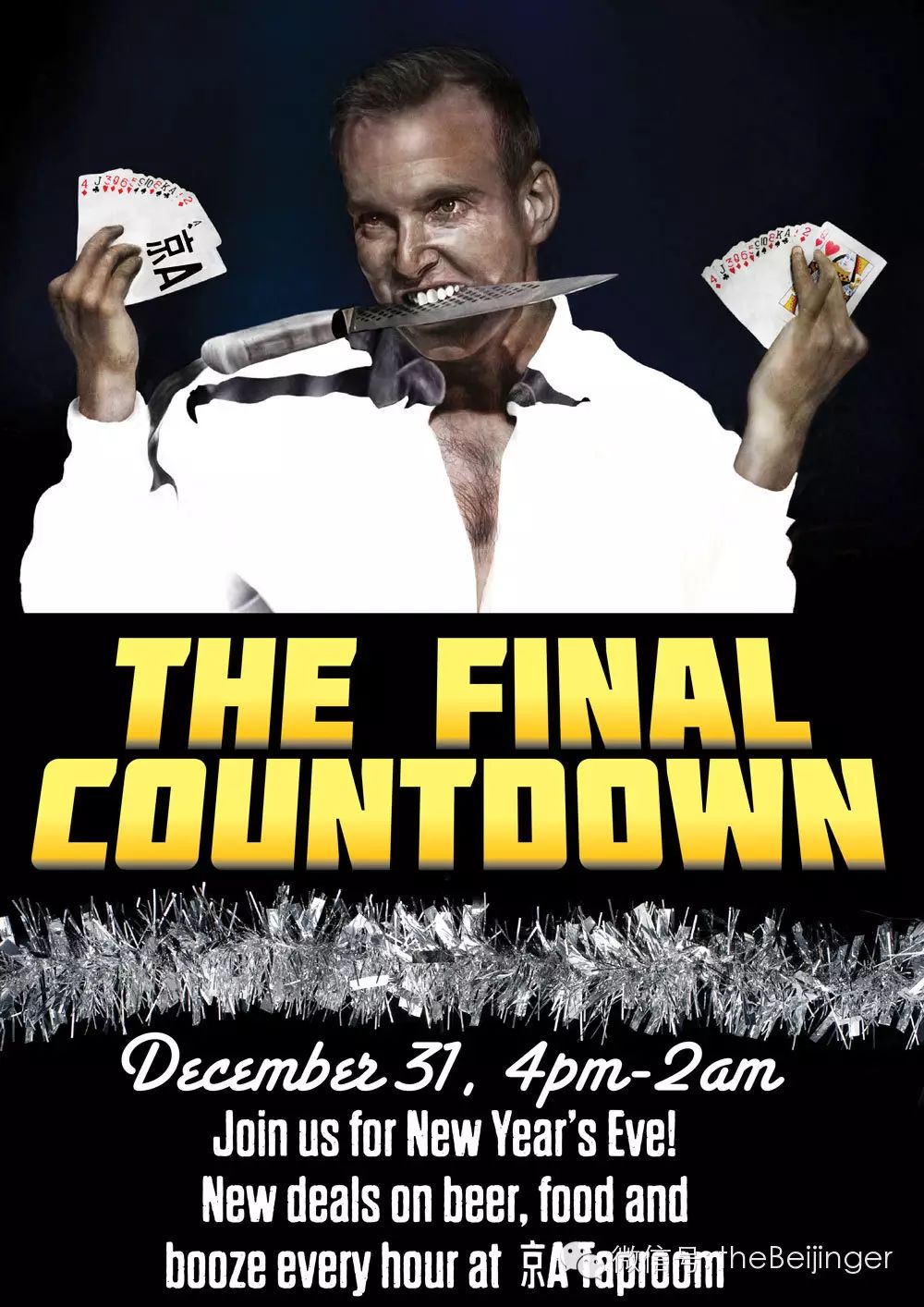 New Year's Eve at Jing-A ... The Final Countdown

Jing-A will be throwing a wild night of hourly deals to keep your thirst quenched and belly full. For example, you can expect half-price mala popcorn chicken from 5-6pm; free Mandarin Wheat with every purchase of sliders, grilled cheese, or kimchi reuben sandwhich between 6-7pm; a free side order of sweet potato fries with every liter stein of beer purchased between 7-8pm; and 11pm-midnight you can save RMB 100 on bottles of Prosecco. Free. 4pm. Jing-A Brewing Co.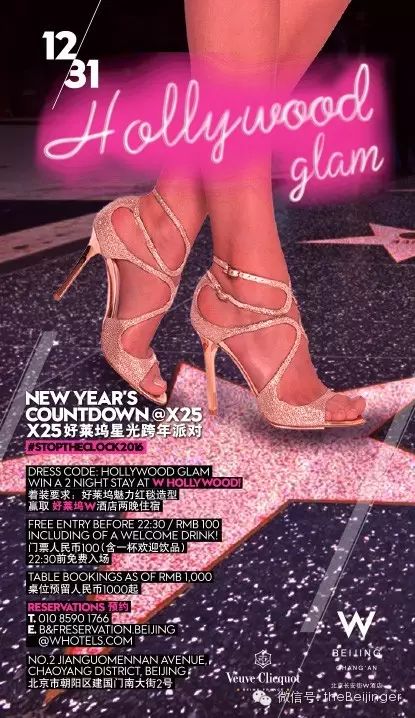 Count Down to Year 2016 with Hollywood Glam at X25
Overlooking the spectacular view of the iconic Chang'an Avenue, make sure to pay a visit to the Hollywood Glam New Years Count Down at X25. Join the glitterati as they sip, play and flirt to the soulful, jazzy beats of Taozi and the big budget hollywood beats of DJ Max AtLarge. You could also win a two-night stay at W Hollywood and more. Free entry before 10.30pm, RMB 100 after, and limited VIP tables go for RMB 1,000. 8pm. W Beijing Chang'an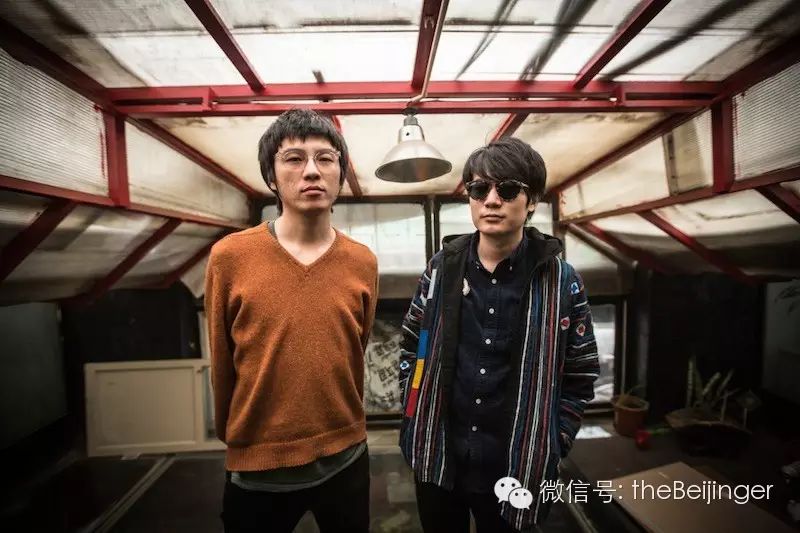 Maybe Mars New Year's Eve Party
2015 has been a wild ride for Maybe Mars and they are ready to end it with a massive gig at DDC. Prepare for your mind to be blown sky high as Beijing's finest musical talents ring in the New Year with loud guitars and highly suggestive avant garde stage maneuvers. Check out Birdstriking, Gate to Otherside, and White+ for the last time in 2015. RMB 60, RMB 50 (advance). 8pm. DDC
Genesis 2016 New Year's Eve Party
Make sure to party late with Lantern as they have a full line up of Beijing's best techno heads spinning away till morning to help you welcome in 2016 in style. This special NYE lineup includes Eric Lee, QQ, Kai, M.in.T, OuYang, Nigls, Gee-E and Watermelon. RMB 100, RMB 60 (advance) 10pm-7am. Lantern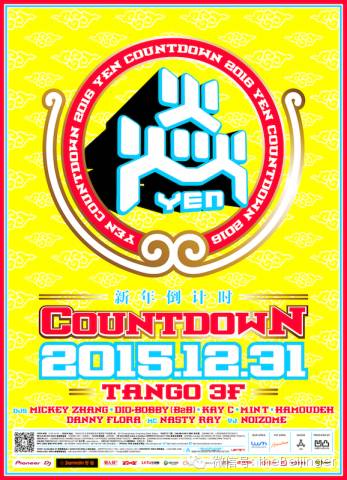 YEN Countdown 2016

Get to the YEN party on New Year's Eve for the one of the city's most debauched countdowns with DJs Mickey Zhang, Dio+Bobby (B2B), Kay C, M.in.T., Hamoudeh, Danny Flora, as well as MC Nasty Ray and VJ Noizome. Tickets include free entry to the affiliated after party at Lantern, beginning at 3am. Tickets are available at LUSH, Aperitivo, or online via WeChat. RMB 200, RMB 100 (advance). 9pm. Tango 3/F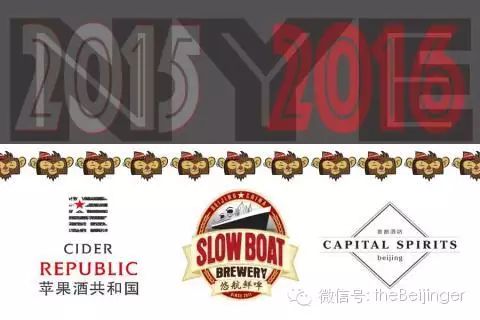 Go Monkey This New Year's Eve at Slow Boat Brewery
This New Year's Eve, Slow Boat has assembled one of the best selections of locally-made draft in Beijing. Join these yeasty boys for unfettered access to all 18 beers, five delicious bottled Slow Boat beers, cider from Cider Republic on tap, gin and tonics from The Distillery, mulled wine, their award winning burgers and fries from the kitchen, and a complimentary Champagne toast at midnight. In honor of the upcoming monkey year, Monkey's Fist IPA will be on tap for RMB 25 after midnight. Free. 7pm. Slow Boat Brewery Taproom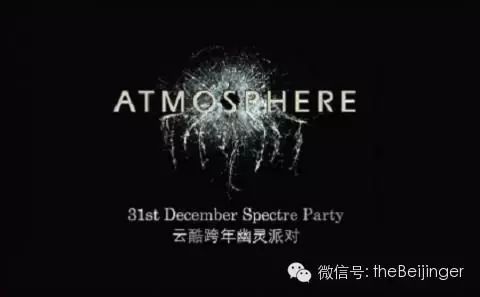 Atmosphere Spectre Countdown Party
Ring in the new year with Atmosphere's Spectre Countdown Party at the highest bar in Beijing (the 79th floor of the China World Trade Center). Look your best on the last day of 2015 with sharp suits or classy evening dresses fit for an elegant night on the town with a license to kill or maybe just to be "fabulous". Champagne, a gorgeous view of the capital, and other clandestine activities await. Ticket includes one welcome drink. For tickets and reservations, call 8571 6459 or email [email protected] RMB 300. 9pm. Atmosphere Bar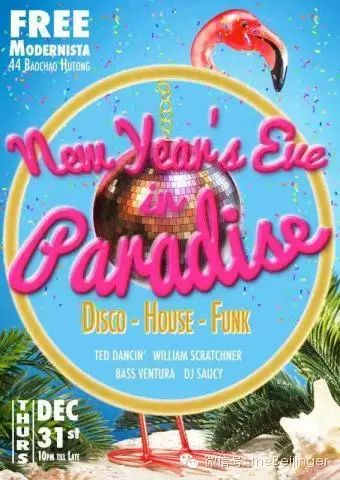 New Year's Party: Welcome to the Club of Paradise (Miami Vice Style Party)
Do Sonny Crockett and Ricardo Tubbs proud this New Year's Eve by dropping by a special Miami Vice-themed shindig at Modernista. Club Paradise's DJs have repeatedly proven to us just how amazing and long lasting their parties can be. So get over to Baochao Hutong and usher in 2016 Miami Vice style with Paradise Club and their dreamy neon soundtrack. Free. 9pm. Modernista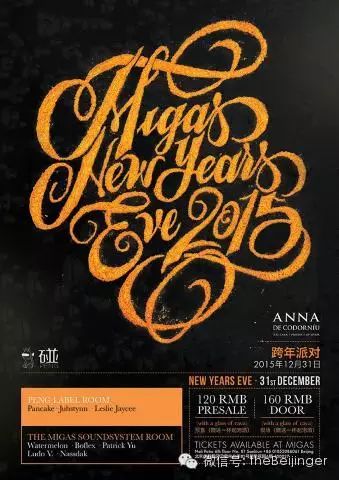 Migas' New Year's Eve Party feat. PENG Label x The Migas Soundsystem
New Year's Eve at Migas is always a spectacle to behold, and 2016 promises to bring more of the same magic as they transform the whole Migas space into two separate party rooms featuring the best local talents on the decks. The first room will house PENG, pumping only the best of tech house, while The Migas Soundsystem room will cater to all your dirty disco and house needs. RMB 160 (includes one glass of Cava), RMB 120 (advance). 9pm. The Bar at Migas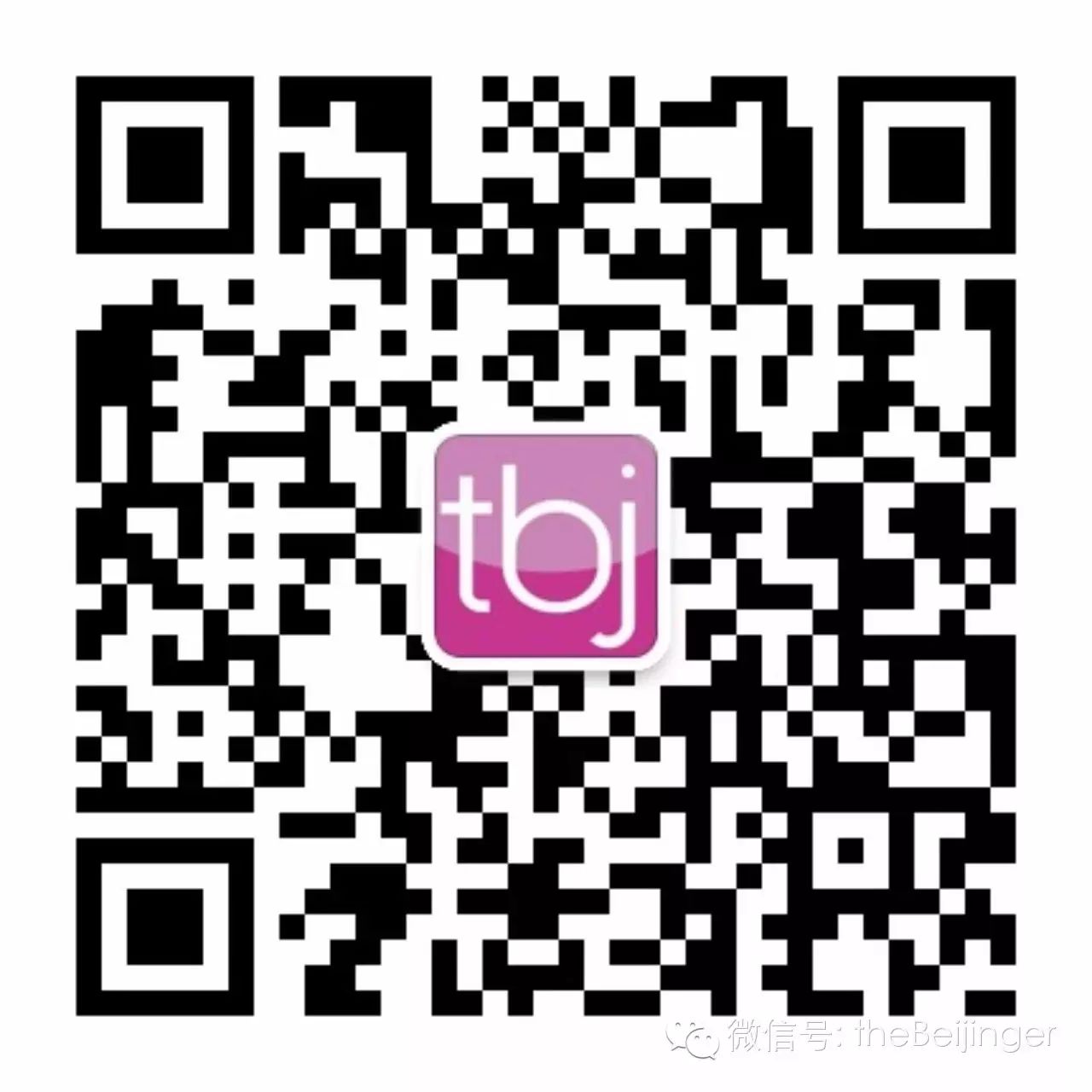 Written by Kipp Whittaker