7 people who have made something from having nothing
With the help of YourStory and Wikipedia, GIFTED brings you 7 stories of heroic struggle against odds, survival and eventual triumph. We hope they will give you hope, courage to fight, ignite your spirit to never give up and inspire you to become all that you can be.


1.The steel tycoon who grew up in a one-room weaver's cottage: Andrew Carnegie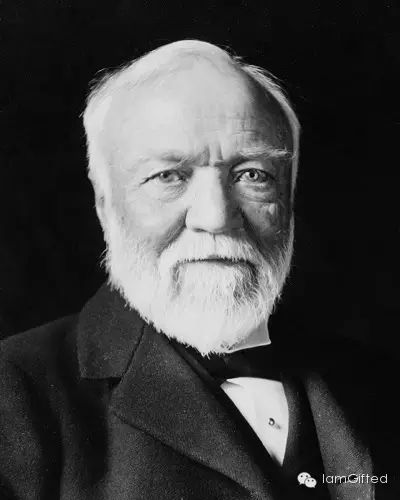 This American industrialist was the founder of Carnegie Steel – a company that produced more steel than all of Great Britain at one point.

Carnegie was born to a poor weaver in Scotland. He grew up in poverty, living in a one-room house, often sleeping to "forget the misery of hunger". To fight starvation, his family borrowed money to migrate to the US. His first job was at age 13, changing spools of thread in a cotton mill 12 hours a day, 6 days a week in a Pittsburgh cotton factory. He was fighting to survive, but he had big dreams. He would read works of Scottish heroes like Robert the Bruce, William Wallace, and Rob Roy. This shows how it does not matter where you start. What matters is where you go from there.


His next job was as a telegraph messenger boy. A true entrepreneur, he was a very hard worker and would memorize all of the locations of Pittsburgh's businesses and the faces of important men. He made many connections this way that later helped him advance his career and his investments. Soon, he was promoted to an operator. Colonel James Anderson, who opened his personal library of 400 volumes to working boys each Saturday night, gave a good boost to Carnegie's education and passion for reading. Carnegie was not living a rich life, but he spent hours reading of people who were, so one day he could do as they did.


He did a series of railroad jobs. There, he learnt about the railroad industry and business in general. It was during this stint that he began using his connections to make investments in steel and oil companies that earned him huge returns. By 1889, Carnegie Steel Corporation was the largest of its kind in the world. He went on to become the richest man in the world.

Known as one of "builders" of America who helped shape the nation, in 1901, he sold Carnegie Steel to JP Morgan for $480 million (today $20 billion) and became a philanthropist. He donated millions to the New York Public Library, established the Carnegie Institute of Technology in Pittsburgh, which is now known as Carnegie-Mellon University, created the Carnegie Foundation for the Advancement of Teaching, and formed the Carnegie Endowment for International Peace.


Remember, the journey began in a one-room weaver's cottage in Dunfermline. It was his passion for reading about his heroes, his hard work to advance his situation and his attention to his contacts that got Carnegie to the top. What are you doing to get to the top?
Dearest friends, we encourage you to join our GIFTED Life Course! Sign up now and tell us about other inspiring entrepreneurs you admire.
親愛的朋友們,我們鼓勵您加入我們的優生生命歷程!立即註冊並告訴我們你欣賞等鼓舞人心的企業家。
If you want to know, how you too, can make something from nothing, we encourage you to join our Gifted Life Course! In it, you will discover, develop and dedicate your life to your gifts. All in nine months! Sign up now by scanning our representative's QR Code below and typing in "GLC"
如果你想知道,你怎麼也可以無中生有,我們鼓勵您加入我們的特訓生命歷程!在這裡面,你會發現,開發和奉獻你的生活你的禮物。所有在九個月內!現在就註冊通過掃描我們的代表的QR碼下方,鍵入"綠燈"