Man buried for 60 hours rescued from deadly landslide
One man was pulled out alive early Wednesday morning more than 60 hours after a landslide hit an industrial park in the southern city of Shenzhen on Sunday.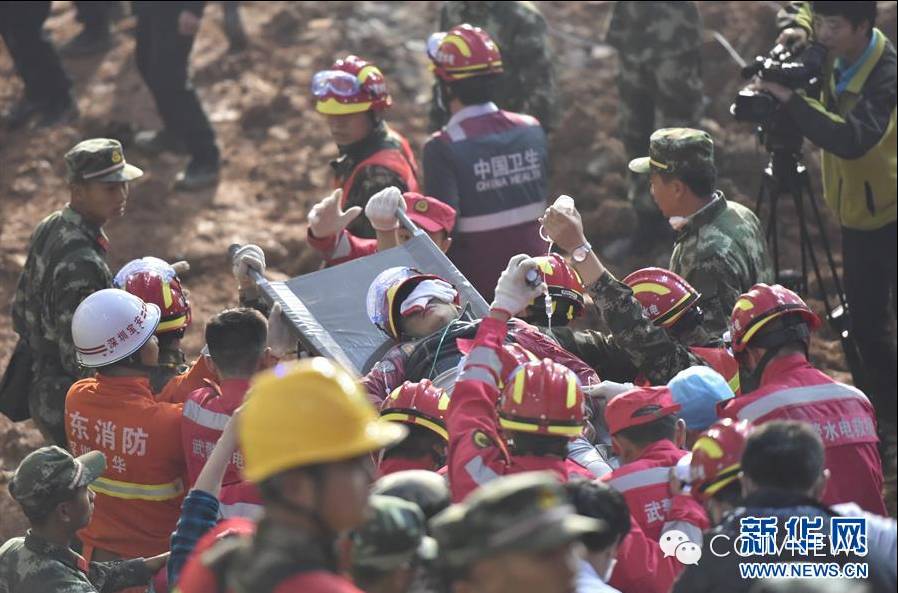 The survivor, Tian Zeming, was rescued by a detachment of the armed police around 6:30 a.m. and rushed to the Guangming New District Central Hospital where he is now in a stable condition according to Wang Guangming, the head of the hospital.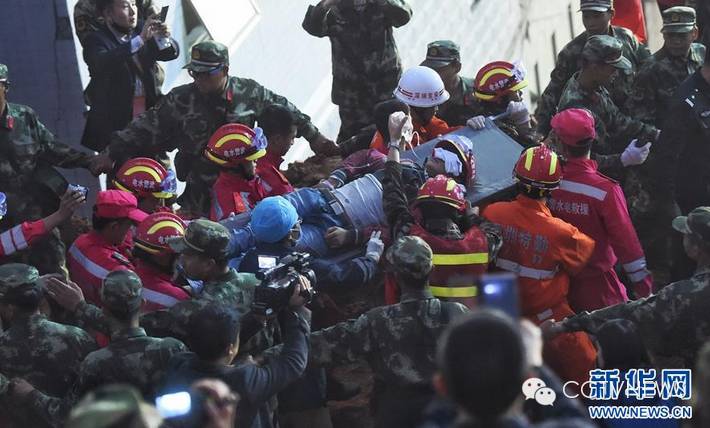 It took the rescue team almost five hours from identifying the location of Tian to actually digging him out of the pile of mud and debris, according to Zhang Yabin, an armed police officer participating in the rescue.
Firefighters had to squeeze into the narrow space around Tian and remove the debris by hand.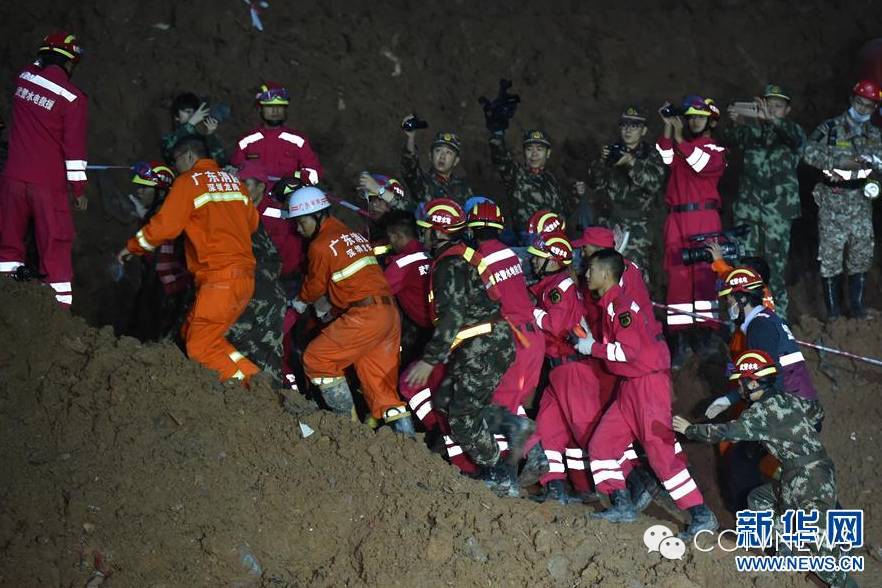 The second man who was next to Tian before he was rescued was also brought out but has been confirmed dead.
The main drawback that confronts the search and rescue work is the massive scale of the landslide, some rescuers told Beijing Times. Mud and other debris of more than 20 feet thick stretches over 14.4 sq. mi, amounting to about 50 football pitches, with some areas buried even times deeper.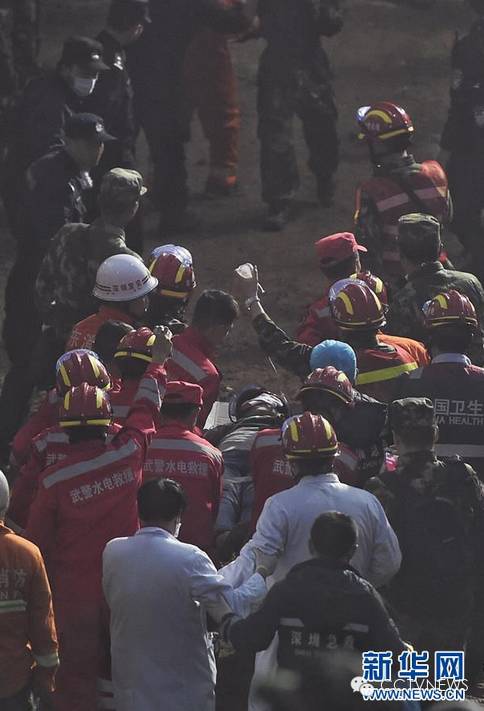 "The effective working of life detectors is restricted by the density of mud and debris that almost resembles brick", said a firefighter, "for the device to function there needs to be some space."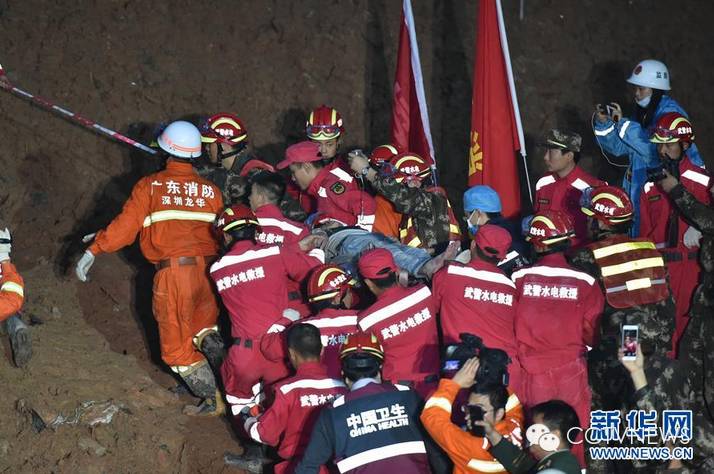 "The incident's scale is unprecedented", Liu Guonan, an expert of China Academy of Railway Science who has participated in the rescue, told the newspaper, "I have seen nothing of the same size and scale in my 30 years of experience."

China's State Council has announced on Wednesday the establishment of an investigative team, headed by the Minister of Land and Resources Ministry Jiang Daming, into the incident that has so far left 70 people still unaccounted for.
He Weiming, a local resident who was working outside when the incident occurred, still hasn't heard from 11 members of his family since the deadly disaster.
He told the Beijing Times that trucks filled with waste soil dumped their loads by the nearby mountain area everyday over the past two years. So much waste soil had piled up that it had become a 'knoll' the linked together two hills adjacent to it.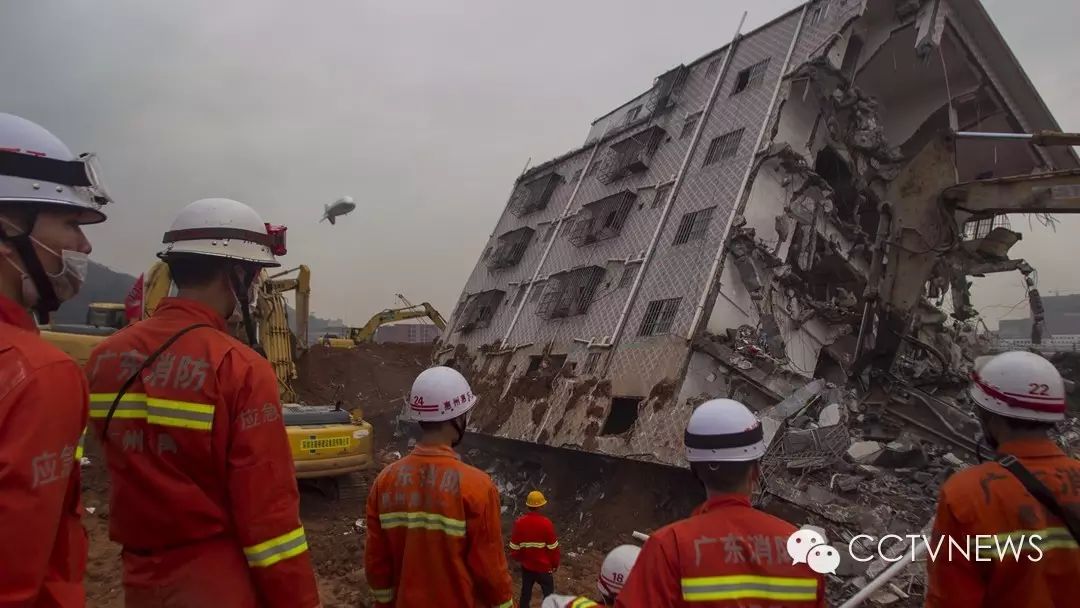 Witnesses told Beijing Youth Daily that local police in Shenzhen had been seen searching the offices of the company that is allegedly involved in the incident and a middle-aged man who was said to be from the management has been taken away by the police.