The Opening of New Zealand's Chinese Cultural Center
By Muhammad Saad
The richness and uniqueness of Chinese cultural is renowned all over the world. People of the world know Chinese culture for its etiquette, traditions, respect, reservation and possessiveness of the motherland and ancestral values. Due to over westernization and over whelming influence of the post –liberal and post-modern western ways of life, Chinese culture has been under the shadows before the start of this century. Most of the world till the beginning of the twenty first century knew China for food and martial arts only. But now, the time has changed, the sleeping giant is taking a turn and it will soon stand up.

Growing Chinese economic importance in the global scene has raised the eye brows of many nations. Almost all agree that China is the future destination of global business and international influence. In this scenario, the world has started learning about China to make good ties and understanding with it. On the Chinese side, one such initiative was the opening of Confucius Institutes all over the world. Its purpose is to make the world aware of the Chinese language, history, art, culture and geo-political and economic importance. Another such step is the initiation of Chinese cultural centers which promote from basic understanding of Chinese culture to research in its different dimensions. On December 11, the opening of the Chinese Cultural Center in Wellington, New Zealand is the pearl of the same necklace.
The Chinese President, Xi Jinping on his trip to New Zealand, in November 2014, announced that to promote the cultural ties between the two nations, a cultural research center will be opened soon. After that, a MoU was signed between the Chinese government and the City Council of Wellington. The New Zealand Chief Executive of Ministry of Culture, Mr. Paul James and the Chinese vice Minister, Ding Wei inaugurated the opening ceremony of this center.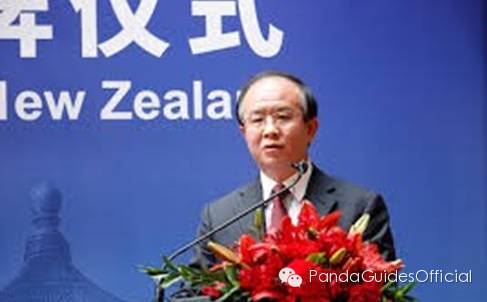 The center will be based in wellington and with the passage of time its branches will be initiated in every part of New Zealand. This move will not only bring the common people of both the countries near but also strengthen the government to government ties. In a broader sense, it will also reduce the Sino-Western cultural gap.

WeChat ID:PandaGuidesChina
Long press or scan the QR CODE below !