Jobs for Foreigners in China
City: Beijing

Job type: Full time
Looking for a restaurant manager for a Beijing western restaurant.
White and Good at Chinese.
Location: Beijing gongti(工體)
City: Beijing

Job type: Full time
We are a big company of teaching kids English, now really hope having good cooperation with good teachers who are good at teaching kids oral English and some dramas.
Contact WeChat: 13522366328
City: Shanghai
Job type: Full time
Major Purpose
The four goals of the Managing Editor of Digital Products is to
1) Set-up and lead digital strategies for all products
2) Create new and constantly improve digital products
3) Responsible for product development
4) Drive online marketing activities
5) Improve User experience and engagement
6) Responsible for Web, Mobile and Apps of Ringier China portfolio for City Weekend (Beijing, Shanghai, Suzhou, Guangzhou, Shenzhen), City Weekend App, Shanghai Expat and Shanghai Family
7) Coordinate all digital projects with other departments
8) Tracking and Reporting
Qualification and Experience
Native English speaker preferred; intermediate orChinese language skills
Minimum education level: BA in management , marketing, digital economics or related, deep experience in growing traffic for digital products
Personal and Managerial Attributes
Self-disciplined, Independent, pro-active, able to work to deadlines
Extremely strong teamwork skills and editorial leadership
Flexible, innovative, and able to think out of the box
Organized "multi-tasker" and able to handle pressure
Good time-management skills
City: Shanghai

Job type: Part time
4 years old girl needs a native female teacher (Line 2 Tangzhen station, Pudong)
compensation: 250 RMB per hour
employment type: part-time
Prefer teachers should be female, native speaker of English
Playing with kids and interact with kids
Once a week, each time 1.5 to 2 hours at weekends
Contact WeChat: foreverlovechen1984
City: Beijing

Job type: Full time
English Native speakers for Full time teacher
Job type: full time & part time
Room2501, Building B1.Tian Chuang Shi Yuan (Line 15, Anli Lu station, Salary: 8,000 RMB + 10,000 RMB + for full time or negotiation(part time & full time)
Contact:
City: Beijing

Job type: Full time
The British Embassy Beijing currently has a vacancy for an Economist.
This is a fascinating job in an energetic, fun, cross-China team comprising of roughly half British and half Chinese staff.
Reporting to the First Secretary Economic in Beijing, this is the most senior grade of local staff in the Embassy. The jobholder is the in-house expert onChina's economy. The jobholder needs to be able to communicate to a British audience what is happening, and why, and what this means for theUK's economic, political, and business interests. To do this you need a deep understanding ofChina's economy, underpinned by relevant experience and high level contacts.
The jobholder does not just observeChina's economy – but is also expected help theUKgovernment make a positive influence, in particular asChinahas growing global influence through institutions such as the AIIB. This person will write briefings for senior UK Officials and Ministers and advice on how best to interact with the Chinese Government.
He/ She will also undertake technical-collaboration projects (UKaid) between our governments, so as improve the sustainability ofChina's economic growth, and develop stronger ties betweenChinaand theUK.
As one of the more senior non-diplomatic staff within the Embassy, the jobholder will be expected to interact explain technical terms and processes to a non-technical audience. Applicants should also have a very strong understanding of the economy ofChina. Fluency in Mandarin will be an advantage, as well as a master's or equivalent degree in economics.
Our deadline for submitting applications is at 17.00 (China Standard Time) on 03 January 2016.
City: Beijing

Job type: Full time
We are Recruiting Full-Time NATIVE English Teachers with salary 17,000 RMB per month AFTER TAX
Required, Essential and a Must:
NATIVE ENGLISH TEACHERS (Training Centres Requirement)
Interviews are conducted for Native Teachers from the following countries:
1 –USA
2 –Australia
3 –Canada
4 –UK
5 – NZ
Training Schools for primary school students:
Wed-Fri: 1:00 pm-7:00 pm, weekends: 9:00 am-5:00 pm near the Jishuitan subway station on line2, or Taiyanggong subway station on line 10. (The training school has lots of branches can arrange you the one nearby your location)
City: Shenzhen

Job type: Full time
Shenzhen Longgang, electronics company looking for Spanish, French or Italian speaking sales with experience in online business / Amazon / eBay. marketing skills and Chinese language is a plus. Working visa will be provided, young and energetic team.
Contact WeChat: MadeInHamburg
City: Yantai

Job type: Full time
English Instructor in Yantai 10,000 RMB Monthly Native English speakers
-under35 years old-Good Personality
-Bachelor's Degree (not necessary)
-TOEFL /TESOL/ESL certificate (recommended)
-Prior teaching experience (recommended) Salary and Benefits
-8,000-10,000 RMB monthly salary (depending on qualifications)
-Luxury Apartment
-Medical Insurance
-Two days off( Sunday and Monday)
-10 days paid vacation + Chinese public holidays
-Visa Assistance
-Single Apartment with basic furniture, cook available, free lunch
-Airport pick-up
City: Shanghai

Job type: Full time
Chemistry Science Teacher Needed in Elite Training Center in Downtown Shanghai ASAP
Location: Line 11, Longde Rd station (隆德路)
Teaching materials provided.
Age of students: 12-18 years old
Working hours: 40 h/w. 2 days off in weekdays.
Working Time: 10 am-7 pm, 1 hour lunch break. Work 5 days/week
Teaching hours: 20-25 h/w
Office hours: 10-15h/w
Salary: 20,000-23,000 RMB (Including all of the Allowances)(after tax)
All applicants will be considered; however, only selected applicants will be interviewed. Selected candidates will be contacted within two weeks of application.
Anyone interested, please email your cv/resume, visa situation and recent photo to
City: Shanghai

Job type: Full time
We are looking for an entrepreneurially minded,self- motivated Account Manager to manage all event aspects in Macau,KoreaandTaiwan. This includes planning, organizing, negotiating with vendors and production partners, securing sponsors, staffing and onsite event management. A proven network with relevant potential partners and sponsors is essential. Must be able to anticipate project needs, discern work priorities, meet deadlines with little supervision, and be willing to work occasional evenings and weekends.
The Account Manager is responsible managing the events from concept to fruition. Reporting directly to the CEO and the Operations Manager while working closely with internal and external stakeholders to ensure the objectives and priorities are met and event quality consistently exceeds expectations.
Account Manager Duties:
Develop, produce and deliver projects from proposal to delivery.
Set, communicate and maintain timelines and priorities on every project.
Deliver tasks in accordance with the event timeline- on time and within the budget.
Achieve event objectives of selling sponsorship and/or exhibition space to potential exhibitors/partners.
Negotiate contracts with venue, vendors, suppliers and production partners.
Managing on-site production from start to finish.
Track all event finances including ticket sales, vendor payments, corporate sales, invoicing, and reporting.
Direct and support the consistent implementation of company initiatives.
Prepare and modify event contracts as requested.
Propose new ideas to improve the event planning and implementation process.
Requirements
Fluent in English and Advanced Mandarin
Must have at least 3 years working experience in event management.
City: Chongqing

Job type: Part time
We offer the most flexible part time job ever. Teaching Spoken English classes, materials are provided. Delivering classes in the coffee houses wherever close to you. 149-349 RMB per hour, plus extra 500, 800, 1,300 up to 2,000 Weekly Bonus if you can teach more classes. And we pay weekly.
Contact WeChat: katehuang0823
City: Tianjin

Job type: Part time
Need three part time teachers in Tianjin
Simply and easy job, one to one, just play with kid, and go out. Working time weekend, each day 2 hours.
Contact WeChat: jonnyy420
City: Guangzhou

Job type: Full time
Start from ASAP
Job location: Luogang district , Guangzhou
Job type: Full time teaching oral English.
Schedule: Mon-Fri 8am -11am
Students' age: 3-6years old
Payment: 6,000-7,000 RMB/month,
Provide free accommodation
Requirement: Welcome teachers with at least 1 year experience with kids
City: Shenzhen

Job type: Full time
Nanshan! We are looking for a Native Foreign English Teacher. We have a key preference for teachers with a background in Montessori and have the capability to build and develop a curriculum for a private kindergarten. Full time role, salary range of 20,000-30,000 RMB.
Contact WeChat: BE86715189
City: Nanjing

Job type: Full time
We need a white native English teacher (non native with fluent accent plus experience)
Hours: at least 10-15 hours a week.
payment: depends on your experience and skills.
kids age: 5-10 years old. maximum 8 kids in a class.
Location: Nanjing.
plus we have best schedule, softwares and teaching plan.
City: Beijing

Job type: Part time
Our IT company in Beijing is looking for French citizens for language transcription part time job in French. There is a short training at the company in Xi Er Qi (Haidian District, Beijing) and then the person can start working from home according to his/her schedule.
Contact WeChat: 18910015743 or
call: 01059875913
City: Harbin

Job type: Full time
Need female teacher in Harbin kindergarten. Must be native speaker. Hold bachelor degree and tefel or tesol certificate. Must be dependable. Full time 8 to 5 with 2 hour lunch. Teach around 1.5 hours a day the rest of the time lead around the children. 10,000 RMB +
Contact WeChat: Homeboylife
City: Beijing

Job type: Part time
Beijing: on December 26, commercials, the age of 35-40 years old. Will need a male actor, foreigner look good acting, speak Chinese experts extras.
Contact WeChat: wangsutaol666
City: Beijing

Job type: Full time
Native English teachers needed to teach at homes in Beijing, full time based, any 5 days a week, salary is up to 17,000 RMB after tax. with work visa sponsored, insurance, paid holiday, travel allowance.
Contact Eddie: 15901501419
City: Beijing

Job type: Full time
University ormajor in Marketing/Management/Business Administration or related fields,( health care marketing related degree are preferred)
•10 years+ working experience in MNC, Top 500 or health care company or FMCG industry in related marketing fields are preferred
•Good interpersonal skill
•Strategic planning and strong analytic skill
•Coaching and counseling skills
•5 years people management experience
•Ability to influence and motivate people
•Solid strategic thinking, good analytical skill and sound judgement
•Digital communication knowledge and skills is preferred
•Good command in English
City: Shijiazhuang

Job type: Full time
Responsibilities: Teaching kindergarten kids English.
Qualifications: Prefer English native speakers from US,UK, NZ andCanada, better with teaching experience in the kindergarten.
Location: Shijazhuang, the capital city of Hebei Province (just 1.5 hours from Beijing to Shijiazhuang by bullet train)
Salary and benefits: Negotiable (10,000-18,000/month) with free lunch and accommodation.
23Germen or French teacher
City: Foshan

Job type: Full time
Requirement :Germen or French teaching experience, native speaker.
Can speak Germen and English, or French and English
Visa : working visa
offer age: 20-45 years old
Working place: Sanshui district, Foshan city, Guangdong province
Working time:24 classes a week,8-10 classes of Germen or French a week,14-16 classes of your specialty, about 16 Hours class times a week.
Salary: 15,000 RMB/month
Accommodation :single apartment or share apartment, the apartment is in the center of the district, provide school bus pick up service
Start date: March 1, 2016
Completion time: January 30,2017
Bonus: 4,000 RMB summer or winter vocation allowance,8,000 RMB Airfare allowance yearly
To apply for this position,
please e-mail [email protected] with the following documents: a Resume/CV with photo
a copy of your passport (with photo page)
a copy of TEFL/ TESOL/CELTA certificate
a copy of your Bachelor degree
reference letter
Police clearance statement required
City: Shanghai

Job type: Full time
Monday to Friday Shanghai school needs a teacher/trainer
Monday to Friday 9 am to 5:30 pm
Line 9 New Songjiang city, Shanghai, providing accommodation
Requirements: needs native speaker, candidates who has a BA degree and some teaching experience or teaching certificate with kids will be highly appreciated
Job responsibilities: teaching foreign teachers from other schools or organizations how to use textbooks which topic is American national geography, working is very relaxable during the weekdays and sometimes will be out of Shanghai for business, 2 to 3 times per month for around 4 days
Payment: 15,000 to 20,000 per month depending on teacher's qualifications
Contact WeChat: foreverlovenchen1984
City: Shenzhen

Job type: Full time
ESL teacher in kindergarten and primary school in Shenzhen,RMB15,000 orand Z visa
Responsibilities:
ESL teaching to kindergarten or primary students.
Students:
1) Kindergarten:3-6 years old; Primary student:7-12 years old
2) Small group with around 12 students per class
Worktime:
1)6-7 hours per day from Monday to Friday
Or
2)Monday-Friday 14:30-20:30(14:30-17:00 on Wed.)
Sat.9:00-12:00,14:30-20:30
One day off on Sat.
Location: Nanshan
Payment: RMB15,000 or+free meal
Report Date:ASAP or End of Jan,2016
Requirements:
1) Native English speakers
2) TEFL/TESOL certification (we will provide course training if the candidates haven't it)
3) With more than one year's related teaching experience
Please send us your full resume and recent picture to
City: Shanghai

Job type: Part time
If you are looking for part time English teaching job please send your resume to [email protected] We are shanghai based.Please include some of ur recent teaching videos or photos. you can add me on
City: Beijing

Job type: Full time
Kids tutors wanted from US/UK/Canada/Australia
We offer our teachers many benefits to maintain an enjoyable work environment:
- Weekly cash pay
- Respect a good work-life balance
- A lot of work available for those who want it
- Our support staff are kind and helpful
- We have an extensive library of international textbooks at our disposal
- We even have toys for our youngest students!
- Our office is always clean and tidy
- Visa assistance if necessary
Currently, full Time and part time positions are both available.
Further details will be discussed during the interview.
If you are interested in this position, please send your CV/resume and pictures to
28Key Account Manager / Specialist
City: Changsha

Job type: Full time
Key Account Manager / Specialist for Leading Consumer Electronics Company
Note: This position is based in Changsha, Hunan province.
Established by a few ex-googlers in 2009, Anker setout with one goal in mind: to design reliable, affordable and inspiring tech gadgets which we would use ourselves. With a team of more than 350 people in our offices in Changsha, Shenzhen, Tokyo, and San Jose, we think global and act local. Over the last years, the Anker team has doubled or tripled their annual revenue every year and is looking for more eager candidates to join the team and keep the momentum going.
Building off Anker's success in the developed markets of North America, Europe andJapan, we're looking to expand our sales coverage to emerging markets. Your job is to formulate and execute the market entry strategy: Everything from understanding the local consumer to identifying and developing partnerships with distributors and retailers.
Job Description:
Manage existing client relationships in theUKand explore new opportunities.
Establish business relationships with retailers and distributors in Scandinavia and Southern Europe.
Deal with incoming customer requests from these regions via email/phone.
Define the product, pricing and promotion strategy for your regions.
Be the voice of the client to the internal ops team — working with ops to ensure ontime delivery of orders.
Meet quarterly sales quotas.
Job Requirements:
Strong communication between customers and internal departments.
Strong written and verbal skills in both English. Mandarin Chinese and any language ability of thementioned regions preferred.
Not afraid to go on pitches and communicate with customers over phone.
Relevant industry experience preferred.
Bachelor Degree or above.
We offer:
- housing allowance;
- help with visa and work-permit application;
- breakfast & lunch included;
- Annual international travel+10 working days annual leave;
- friendly and fresh work environment.
City: Beijing
Job type: Full time
8,500-11,000 RMB/ month plus 3,500-5,000 RMB teaching bonus monthly
3,000 RMB living allowance
10,000 RMB Air -fare after contract completion also air-port pick up
6,000 RMB annual completion bonus
Health Insurance: provided
Visa: M OR Z visas
Hotel: 15 days accommodation upon arrival
Chinese lessons: 4 hours per week
Work: 35 hours per week (no more than 25 teaching hours in class)
one year contract
Students age: 3-10 years old
Weekday: Wed.-Sunday
Outgoing personality, love for children and teaching
Teaching experience preferred
Interested and qualified candidates please send an application email to include: A recent photo, resume, passport scan and your Skype ID. We will schedule an online Skype interview with you soon.
Panda Guides APP lists thousands of job offers!
Please scan the following QR code to download the APP. Or visit our website

www.pandaguides.cn. You can also search "panda guides" in APP Store or Google Play.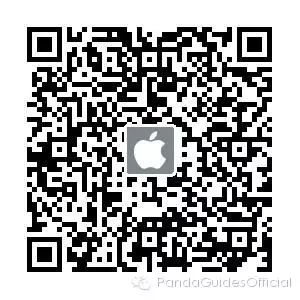 For iOS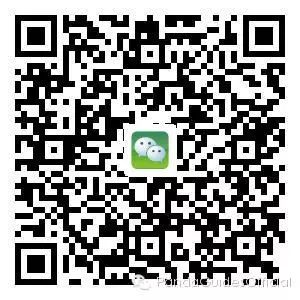 For Android
WeChat ID:PandaGuidesChina
Long press or scan the QR CODE below !