Chinese Tourists Encouraged to Visit Indonesia
By Saba Zahid
On December 21, 2015 Indonesian Tourism Department arranged the promotion of Indonesian sights in Beijing. The promotion was named as "Wonderful Indonesia Promotion" in which beautiful sights were displayed for the Chinese citizens and they were urged to visit Indonesia. Igde Pitana, the Indonesia's Deputy Minister for tourism department stated that Indonesia aimed to attract more visitors from China. 1.3 million Chinese tourists are targeted to visit Indonesia in the upcoming year. The reason Indonesian tourism department has targeted Chinese tourist is because it is the fourth largest source of foreign tourists for Indonesia.
Last year the number hit 959,000, according to the Minister of Tourism Department of Indonesia. Also in the first eight months this year, the number of tourists visiting Indonesia from China grew by 20.74% to 779,348 ,as compared to the same months last year in 2014. These statistics have been recorded by the Indonesia's Central Statistics Bureau. In order to attract more tourists from C
hina next year, Indonesia has removed visa requirements to make the trip as easy for the tourists as possible.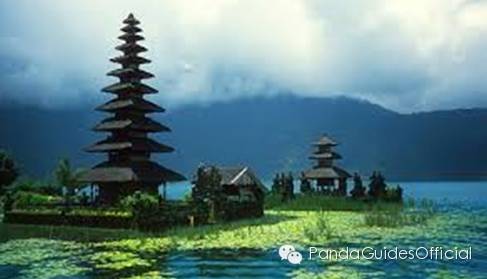 More cruises and yachts are allowed to enter Indonesia harbor and more gates are opened to enter Indonesia for the Chinese visitors. The Chief Minister of Tourism Department of Indonesia said that, "We hope that friendship and mutual understanding between Indonesia and China will be expanded through tourism and trading industries". Tourism not only plays important role increasing mutual ties between nations but also strengthens the economic ties.

WeChat ID:PandaGuidesChina
Long press or scan the QR CODE below !