Jobs for Foreigners in China
City: Hangzhou

Job type: Part time
Job Description:
Potential Work Locations: Hangzhou
Schedule: flexible
Class size: one on one OR small group
Students: range from kids to adults
Materials: Cambridge, Longman, Pearson and more
Type of lessons: In addition to improving conversational English, we do test preparation- SAT, ACT and IELTS
Starting Date: ASAP
Job Requirements:
1. Native Speakers of English from USA, Canada, Australia, New Zeanland, UK, or experienced teachers from Europe countries
2. Have a Bachelor's degree or above, or studying at university
Benefits for part-time teachers
-part-time: negotiable, around 140-200 RMB per hour
-bonus opportunities
Contract lengths: minimum 6 months for part time positions and at least 1-year for full time
for more details, please contact eva
Address
Hangzhou wulin school:
No.540,on Jian Guo North Road.
建國北路540號
Recep:0571-28039022
Contact person: Eva
Tel: 0086+18910330807
Email: [email protected]
Skype ID: mm.nn0214
Wechat:duanjingwei2011
City: Beijing

Job type: Full time
Looking for professional actress: a film is looking for a nice Indian girl, professional actor, about 18-32 years old, who must be professional and can speak Chinese frequently, will shoot for three month at 新疆烏魯木齊, to act as a killer.
It's better for you to live in Beijing, because the director lives in Beijing. If you are not, don't worry, we can get you ticket for interview.
Contact WeChat: 13641177730
City: Beijing

Job type: Full time
Education Department, Beijing Web International English
Report to: Education Supervisor
Vacancy: 10 persons
We are currently looking for enthusiastic and experienced ESL teachers in one of our six locations in the Modern and antique Beijing city. Most of our centers are located in CBD or shopping mall areas. You can enjoy modern life style and learn Chinese culture here.
Benefits:
- Flight reimbursement
- Transportation Allowance
- 5 days paid holidays + 12 days Chinese public holidays
- Paid and sponsored Z visa plus Foreign Expert Certificate (FEC)
- Arrival Assistance (Apartment search)
- 7 nights Hotel Accommodation upon arrival
- Ongoing training and development workshops
- Career development opportunities
- Free Chinese lesson
l Position Information
- One year contract
- 5 working days per week
- Maximum 25 teaching hours per week
- 15 hours office hours
- Class size: 4-10 students (Ages: 18 and up )
- Pre-made lesson plans and training curriculum
Job Description
-Teaching English as a Second Language to Adults;
- Conducting demonstration classes for prospective students;
- Planning and preparing lessons with due diligence as well as teaching classes correctly as scheduled, using the materials provided;
- Participating in Employee training programs and workshops organized by the school;
- Participating in the company's social program including Extra Curricular Activities;
- Attending all scheduled meetings;
Apply Requirements:
1) Native speaker of English from the following countries: (US, Canada, UK, Ireland, Australia, New Zealand or South Africa);
2) Bachelor degree or above;
3) At least two years solid classroom teaching experience;
4) CELTA /TEFL/TESOL Certificate (120 hours) ;
5) Aged from 25 to 60
If you are interested in the vacancy, please email your CV, passport, life photo and a cover letter to emial to request an interview opportunity.
City: Shenzhen

Job type: Full time
Recruitment: 5 star hotel
Time to begin: in 1 month
Gender: Female
Nationality requirements: European or American
Experience required: 1 year of experience in hotel service
Language requirements: Chinese (basic), English (fluent)
Location: Shenzhen, Guangdong
Salary: 5,000/6,000 RMB (possibility to increase)
Accommodation: Provide
Meals: Provide
Visa: Provide
Traffic subsidies: 1,000 RMB
Working time: 8 hrs daily, work at least 6 months
Contact WeChat: Saif248407
City: Beijing

Job type: Full time
Job Description
·Create, edit, and publish daily contents on various social media channels (Facebook, Twitter, etc.) to increase the visibility of the company's social contents and to build meaningful connections with fans
·Write copies for apps including app descriptions, updates texts, app contents, etc.
·Replying and user engagements on Google Play, Facebook and other social media platforms.
·Gathering information from user feedbacks, quantitative data from web analytics and research reports, and give final reports on them.
·Keep track of the Mobile App market trends from the U.S.
·Contact potential partners from U.S. for content partnerships.
·Working closely with Product manager for creating the best User Experience.
·Be bold and creative.
Requirements
·Familiar with mainstream social channels (Facebook, Twitter, etc.), excellent copywriting, editing (photo/video/text), and communication skills
·Big fan of mobile apps, devote to create the best mobile app
·Native speaker of English. Strong English written and verbal communication skills required;
·Originally come from the U.S.; over 20 years living experience within the home country
City: Beijing

Job type: Full time
Looking for a restaurant manager for a Beijing western restaurant.
White and Good at Chinese.
Location: Beijing gongti (工體)
Prefer the experience one.
City: Shanghai

Job type: Full time
Major Purpose
The four goals of the Managing Editor of Digital Products is to
1) Set-up and lead digital strategies for all products
2) Create new and constantly improve digital products
3) Responsible for product development
4) Drive online marketing activities
5) Improve User experience and engagement
6) Responsible for Web, Mobile and Apps of Ringier China portfolio for City Weekend (Beijing, Shanghai, Suzhou, Guangzhou, Shenzhen), City Weekend App, Shanghai Expat and Shanghai Family
7) Coordinate all digital projects with other departments
8) Tracking and Reporting
Qualification and Experience
Native English speaker preferred; intermediate orChinese language skills
Minimum education level: BA in management, marketing, digital economics or related, deep experience in growing traffic for digital products
Personal and Managerial Attributes
Self-disciplined, Independent, pro-active, able to work to deadlines
Extremely strong teamwork skills and editorial leadership
Flexible, innovative, and able to think out of the box
Organized "multi-tasker" and able to handle pressure
Good time-management skills
8Digital Marketing Manager
City: Shanghai

Job type: Full time
Job Summary and Mission
There are 3 important digital pillars to support campaign, brand and Starbucks as a company to further grow with more resonation with new generation consumers – social media (Starbucks weibo, wechat, APP and MSR communication), digital campaign planning and execution, and social commerce and e commerce marketing planning.
So digital campaign planning is one of these 3 important pillars, and also a part of marketing campaign development with digital focused solution, platform and experience.
This role will be expected to translate business and marketing needs into digital solution with consumer insights, and fully unitize current and potential digital platforms to create leading edge digital consumer experience with purpose.
Summary of Key Responsibilities
Responsibilities and essential job functions include but are not limited to the following:
Digital market trend deep understand and foresight on digital evolution, the most sophisticated digital "expert" in the team.
Always resonate with consumer and able to start campaign with insights
Strategic thinking and has holistic picture of business and marketing needs, able to translate business and marketing needs into most relevant digital platform and drive on brand digital experience.
Understand brand in deep way, and able to identify "on/off" brand when it comes to creative, idea and all communication to consumers.
Able to identify the most fit agencies for different initiatives to drive excellent result with good agency management skill
Work with campaign team very closely with "co-creating" mentality to make sure deliver with purpose and on the right direction.
Work closely with digital venture team on digital related initiatives and be able to connect with campaign team for some particular initiatives.
Summary of Experience
Email your resume and cover letter to
City: Zhengzhou

Job type: Part time
ASAP. Need dance team.
2 boy + 2 girls
Provide: ticket, apartment
Work time: 15days
Start: Jan 5th
Contact WeChat: 569884353
City: Xi'an

Job type: Part time
ASAP. Need dance team.
2 boy + 2 girls
Provide: ticket, apartment
Work time: Dec 31 & Jan 1
Contact WeChat: 569884353
City: Jinjiang

Job type: Part time
In Jinjiang city, Fujian province need dance team (6 girls) and one good black MC rapper. Start until 15 January.
Contact WeChat: marinalisa
City: Beijing

Job type: Part time
Beijing Car exhibition in April
Need 20 foreign Miss Etiquette who speaks good Germany, over 168 height with beautiful shape.
Contact WeChat: dqy-961754228
City: Beijing

Job type: Full time
Need a teacher at a kindergarten in 玉泉路 (Yuquan Lu), west line one. Pay is 8,000-9,000 RMB a month, depending on whether you do some extra work for the kinder. Native speakers preferred. This is a cash in hand job. You work for your salary and that's it. 10+(you will be paid for every hour you work) hours a week. Tuesday and Friday, 9 am-4 pm with a 2 hour lunch break. Start ASAP.
Contact WeChat: tom_dobro
City: Meizhou

Job type: Part time
On 31th need 2 male models. Job in Meizhou (need 5.5 hours drive from Guangzhou). meet at 7:30 am in Guangzhou. Job from 7 pm to 00:30 am. Job for display product. and 3 parts catwalk. 1,700 RMB.
Contact WeChat: ling411411
City: Qingdao

Job type: Part time
Need a female DJ and a male MC. One party in Qingdao on Dec 31.
Contact WeChat: roger-xiang
City: Xiamen

Job type: Part time
We have one sport clothing job shooting in Xiamen. Need 3 female and 1 male models. Date: Jan 8-15th (will choose 4 days). Send compcard, snap and sport pics / gym pics. Model can be from any city.
Contact WeChat: 13415052060
aviatraintickets Phone: 130-6088-4394
City: Shanghai

Job type: Part time
Looking For Any Free MC around Shanghai
Dec 31 performing at Qingdao青島
City: Beijing

Job type: Part time
VICS Club Beijing is looking for a PR with a good looking (1 girl & 1 boy to bring customers (guest list/booking table). Good salary and commissions. Need to work 4 nights / week minimum.
Contact WeChat: martinpujol
City: Chengdu

Job type: Part time
Need one band 21:30-24:00, contact with me as soon as possible. Dec 31. Salary 1,000 RMB each, and 20:30-24:30 need in Chengdu one female singer, salary 1,000 RMB.
Contact WeChat: jinxiupanyang
City: Beijing

Job type: Part time
Our school is an English training school. We need a native English teacher to teach a group of adults class in Xizhimen school on Saturday afternoon. time: 13:30 to 16:50 salaries: per hour 150-200 RMB. We also have social English solon every evening from 19:00-21:00. There have free fruits and drink and beer you can enjoy.
Contact WeChat: LIUCUIXIA2010
City: Shunde

Job type: Part time
ASAP. On January 15, I need a foreign female host, from Guangdong, hosted in English! Work in Shunde.
1. Need to have any work experience in the host! and looks beautiful!
2. Need to have a self-introduction or resume.
Contact WeChat: 13923367759
City: Guangzhou

Job type: Full time
Kindergarten Renhe metro station line 3 Baiyun district Guangzhou
Location: 10minutes walk from Renhe metro station on line 3
Schedule: Monday to Friday 5.5hours per day Weekends off
Student age 3 to 6, around 20 kids in each class.
Contract: one year contract from Mar
Salary: 13,000 RMB/month and with 2,000 RMB house allowance
Benefit: 2,000 RMB per month for winter and summer holidays.
Requirement: Must be Native English female teachers with over 1 year teaching with the same age student.
Required materials for qualified applicants:
Resume /photo/ Passport/Visa/Degree/Reference letter
Contact WeChat: 13392697573
City: Beijing

Job type: Full time
Our organization is part of the educational government body in Chaoyang District, cooperating with various of schools.
School type: Public school
Class size: 40
students' age: primary, middle, high school
Classes per week: 20-25
Duration of each class: 40 minutes
Starting date: flexible
Office hours per week:0
Bilingual Teaching assistant: Provided
Curriculum: Provided
Days off 2
Housing Free
Medical insurance: Provided
Paid holidays: Public holidays + full paid winter holiday
Working visa: Provided
Flight ticket reimbursement: 10,000 RMB
Other benefits: annually bonus
Contact phone: 0571-87249527
24German or French Teacher
City: Foshan

Job type: Full time
German or French Teacher in an International primary school in Sanshui, Foshan
Job Description:
An International primary school is looking for native German or French teachers with Bachelor diploma, TEFL/TESOL certificate as well as 2 years teaching experience to start in the March 1st, 2016. The school location is in Sanshui, Foshan.
Job description:
1. Students are aged from 7-9 years old
2. 24 classes a week is including 8-10 classes of German or French a week
3. Available teaching opportunities: Teach English
Qualifications:
1. Native German speaker or French Speaker
2. Speaking English is required
3. Education Background: Bachelor degree/ Master degree
4. TEFL/TESOL certificate is required
5. Teaching experience in high school
Benefits:
1. The salary is 13,000-15,000 RMB per month before tax.
2. 4,000 RMB allowance for summer or winter vocation; 8,000 RMB fight allowance is paid after completing a one year contract
3. Single apartment or share apartment is provided. The apartment is in the center, school provided the bus pick up service.
Contact
Telephone: 020-37303381
Skype: findworkabroad3
City: Shenzhen

Job type: Part time
Dec 31 need 6 female dancers. Need to arrive at work place 17 pm. Work time: 20:00-22:00.
Contact WeChat: 948890456
City: Guangzhou

Job type: Part time
ASAP! Jan. 22
Need 2 female models (170+) for greeting job with ppl, then lead guest to stage, easy job.
Work 14:40-22:10 have dinner.
City: Beijing

Job type: Full time
Full time Female English Teacher required to work full time nearby Bagou station line 10 in Haidian Beijing.
School type: International kindergarten in Bagou station
Students age: 3 – 10 years old
Teaching Assistant Provided
Class size: Less than 12
Two days off per week
work Monday-Friday, 9 am – 5 pm
30 hours per week (No more than 20 teaching hours)
Requirements:
Female
graduate from university
previous teaching experience preferred
Native English speakers preferred
fluent in English with near native accent.
8,500-10,000 RMB/ month plus 1,500/2,000 RMB teaching bonus monthly
Air -fare after contract completion
annual completion bonus
Visa: M and Z visa
Outgoing personality, love for children and teaching
21-40 years old
Teaching experience preferred
Interested and qualified candidates please send an application email to include: A recent photo, resume, passport scan and your Skype ID.
City: Hohhot

Job type: Full time
Need 2 Ktv dancer girls in Hohhot. No drinking, must be available to start now. Free apartment and iPhone 6s after one month is completed.
City: Beijing

Job type: Part time
*Students: 3-12 years old, maximum 8 students per class
*Work time: Sun 10:00-5:00 (offer lunch) address: Beijing Daxing Huangcun subway station
*Materials: Teaching materials provided
*Requirements: 1. The sense of responsibility 2. Native English speakers teacher 3. at least one year teaching experience or good at teaching 4. love kids and teaching
*salary: 1,000 RMB/day (demo first)
City: Hangzhou

Job type: Part time
English Native speakers for English Tutoring are needed
Part time for long term:
If you have ESL teaching experience + native accent + can teach in the evenings or on the weekends or anytime when you are available, we will be your best choice!
We offer one-to-one tutoring jobs for qualified teachers! The teaching hours and places are very flexible! We can arrange students near you.
The students' average age range is from 4 to 45 years old, so you can choose students in any age that you want to teach.
You can work at a comfortable environment, will have a satisfactory salary, and choose the time you can teach. Besides we will choose the appropriate students for you to make sure that you will have happy working time with your lovely students.
If you're interested, please email your Resume/CV, reference letter, scan of any degree or certificate and a photo to
City: Quzhou

Job type: Part time
ASSAP! Need 3 foreigner dancers and 2 singers for 衢州 /Quzhou. Provide ticket and hotel. 31th December. Add me and send me short video! 1,800 RMB per person.
Contact WeChat: Mazadancer
City: Beijing

Job type: Full time
Need an Indian or Pakistani national female, age group 24-31, for a big movie shooting in Beijing, shooting duration 2 months.
Contact WeChat: 1557939196
City: Beijing

Job type: Full time
The Assistant of Board Chairman - Beijing city Recruited Number: 2
Salary: Competitive salary & attractive benefits
Job Type: Both Intern and Full time
Salary: Negotiation
Benefits: Free accommodation (single room) and meals, two days off per week, performance bonus, year-end bonus, promotion opportunity.
Requirements:
1. Bachelor or above, foreigners with English as mother language;
2. Careful, patient, excellent communication skills and clear perception;
3. Good appearance and temperament, outstanding organizing and coordinating ability, quick-learning and excellent comprehensive quality;
4. No requirement for speaking Chinese.
Job Description:
1. Deal with leader's daily business and manage the important project work;
2. Draft important documents and programs, responsible for public relations and foreign guests reception;
3. Manage leader's work schedule and important items reminding;
4. Leader's other arrangements;
5. Nearly all the work are done in English.
Contacts
1. Address: SANY Industry Park, NO.8 Beiqing Road, Changping District, Beijing (Life Science Park Station of Subway Changping Line, Exit B3)
2. If you are willing to apply for this post, please send your English resume to Mr. SUN. E-MAIL: [email protected] (Please add a license photo and a daily photo to your resume)
Phone: 010-60737151/15210728101
City: Beijing

Job type: Full time
Field Education headquarter in Beijing, is looking for some excellent, passionate, and qualified teachers to fill 4 training centers in Beijing (located in Huilongguan, Shangdi, Changchunqiao and Tiantongyuan). Students are from 4-12 years old (no babysitting 2-3 year olds). Pretty standard 35-hour work week with Monday & Tuesday off, plus all the public holidays off with paid, 3 weeks holiday with paid. Daily schedule is Wednesday to Friday 2 pm-9 pm, weekend 8:30 am-6:3 0pm.Monthly salary is 10,000 RMB-20,000 RMB, based on your certifications and experience, Z visa provided.
Contact WeChat: shadowIRU
Panda Guides APP lists thousands of job offers!
Please scan the following QR code to download the APP. Or visit our website

www.pandaguides.cn. You can also search "panda guides" in APP Store or Google Play.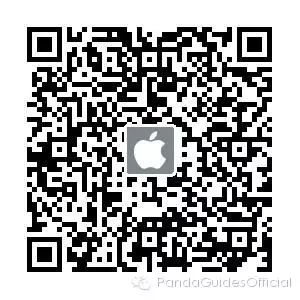 For iOS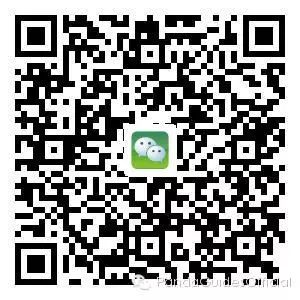 For Android
WeChat ID:PandaGuidesChina
Long press or scan the QR CODE below !