7 people who have made something from having nothing. Part II
With the help of YourStory and Wikipedia, GIFTED brings you part 2 of 7 stories of heroic struggle against odds, survival and eventual triumph. We hope they will give you hope, courage to fight, ignite your spirit to never give up and inspire you to become all that you can be.
2. The retail giant who had to milk cows, deliver newspapers: Samuel Walton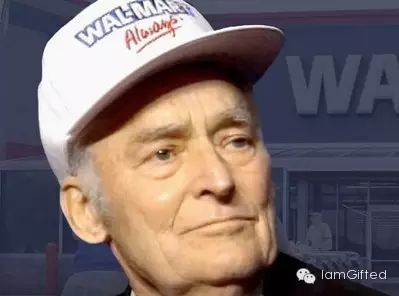 This American entrepreneur who built a small grocery store into the giant Walmart supermarket chain, amassing a fortune of over $23 billion, grew up during the Great Depression.
He had numerous chores to help make financial ends meet for his family as was common at the time. He milked the family cow, bottled the surplus, and drove it to customers. Afterwards, he would deliver Columbia Daily Tribune newspapers on a paper route. In addition, he also sold magazine subscriptions.
After high school, Walton decided to attend college, hoping to find a better way to help support his family. He attended the University of Missouri as an ROTC cadet. During this time, he worked various odd jobs, including waiting tables in exchange for meals. After graduation, he joined the US Army during the World War II. After the war, he left the military and started managing a variety store at the age of 26.
After his stint at J.C. Penney, Walton knew he wanted to go into retailing. He began reading everything he could on the subject and visiting different stores.Walton approached Herbert Gibson, founder of an already-successful discount chain in the south, to discuss the possibility of a partnership. Rebuffed for having too little capital, the retailing giant decided to go it alone from scratch.
He took a loan to buy his first store, and thanks to simple innovations in business, he soon bought his second store. Within 3 years, his sales volume grew to $225,000. The first true Wal-Mart opened on July 2, 1962 in Rogers, Arkansas. The rest is history. Forbes ranked Sam Walton as the richest person in the United States from 1982 to 1988. At the time of his death in 1992, he had 1,960 Wal-Mart stores, employed 380,000 people and clocked annual sales of about $50 billion.
Who was Sam Walton?
- He was a poor farmers son, who became a business man.
What was the reason for opening the first store; that would become a successful enterprise?
- He decided to follow his GIFT, he desired a change for the everyday consumer. Although he met some challenges, he found the courage he needed, to continue to build his dream.
Are you willing to follow your passions?
Don't let your dreams stay in your head! Bring them to life, you never know whose life you may change!

Find out how you can DISCOVER your passions
Scan the QR Code and join the GIFTED Life Course TODAY!