Jobs for Foreigners in China
City: Changzhou

Job type: Full time
Students' age: 3-12(kids)/adults
Foreign teachers' number: 2
Recruiting number: 2
Average Class Size: 8-12
Teaching periods per week: 25 hours
Minutes per teaching periods: 45-60 mins
Working time: 5 days/week
Start Date: ASAP
Contract Duration 1 year at least
Monthly Salary: 1 .probation 3 months 8,000-9,000 RMB; from the forth month: 10,000-12,000 RMB based on work experience.
Pay day: 15th of every month
add 1,000 as rent flat fee
Can handle the visa and Foreign Expert Certificate(FEC)
Airport pickup
Chinese teacher assistants
Teaching material
Pls attach your CV, teaching certificate, degree certificate, photos, passport, and tel/email/skype/WeChat/ etc.
City: Shangqiu

Job type: Full time
Couple needed for college in Shangqiu. 7000, Z visa

Benefits:
1. Salary is 7000
2. Free accommodation
3. Plane ticket reimbursed after contract
4. Z visa provided
5. Holiday paid
Job description:
16 classes a week
50 minutes per class
Requirements:
Native speaker
Love kids, outgoing and patient.
The one with teaching experience is preferred.
If you are interested in this teaching position, you can send your documents:resume, photos, diploma and passport to me and I will help soon.
Contact: Laura
WeChat: Laura900426
Cell: 0086 18366494170
Email: [email protected]
Skype: teslteachersrecruiting
QQ: 2644487572
City: Taiyuan

Job type: Part time
Need professional dancer's team (singer +dancers) and Special team on January 15 only one day, Taiyuan City, Shanxi Province (山西 太原), 2 way tickets and hotel.
Contact WeChat: 420761011
City: Xining

Job type: Full time
Xining city, Qinghai province (青海 西寧) need professional female DJ from January 5, one month contract and more.
Contact WeChat: 420761011
City: Hefei

Job type: Full time
Need female Singer, 4ppl dancer's team and female DJ in Hefei city, Anhui province (安徽 合肥) from January 8, one month contract and more, apartment and 2 way tickets.
Contact WeChat: 420761011
City: Xiamen

Job type: Part time
Xiamen Dec 31 night, 18:00-24:30 the new year countdown party needs a female DJ.
Contact WeChat: www_oh_no
City: Guangzhou

Job type: Part time
Jan 10-15, need 3 females (12 years old +one accompanied with a parent; 45-55 years old). TV shooting. transfer, meals and accommodation are provided.
700 RMB per day.
Contact WeChat: vkorpusova
City: Beijing

Job type: Full time
We are looking for certified English language teachers who have proven experience teaching.Lesson will be predominantly 1-on-1 format.
Job Description
1 full-time online teaching in office based in Beijing
2 9:30-18:30 /18:30-00:00 Monday to Friday
3 Weekends could be the same schedule as part-time
4 Working visa provided
5 Salary package negotiable
Requirements
1 English native speaker or native speaking people
2 Chinese speaking ability preferred but not required
3 Past teaching experience is a plus
Contact WeChat: rushataskinbayeva
City: Beijing

Job type: Full time
Beijing international school is looking for experienced and certified/licensed arts teachers. Looking for visual arts(1), music(1), and theatre(1) arts teachers. Also need an experienced and certified English Language Arts teacher. Must have at least two years experience in an emergent English learning and international and academic context.
The salary package is wellaverage, including full insurance, flight and visa reimbursement, free dormitory apartment, et al.
City: Guangzhou

Job type: Full time
University in Guangzhou looking for Spanish teacher. Pay 8,300 RMB/month. Start from March with ten months contract. Requirement: Spanish teacher with work visa.
Contact WeChat: greeneslcompany
City: Suzhou

Job type: Full time
One kindergarten in Suzhou City 蘇州市 of Jiangsu Province 江蘇 need one full time English teacher. From Ukraine, Poland, Russia, with good English and really good Chinese, free apartment, work visa provided, pay around 8,000 RMB, this job can start ASAP.
Contact WeChat: 547817247.
City: Shaoxing

Job type: Full time
Full time job, Shaoxing, looking for two foreigner girls, 2 days off per 30 days, we provide apartment, 2 girls in one room, salary is good.
Contact WeChat: Alussain_58
City: Beijing

Job type: Part time
Looking for part time Native English teacher in Beijing (Chaoyang)
We are looking for part time Native English teacher in Beijing.
(1) Native English teacher with passport of Britain, America or Canada.
(2) more than 4 years teaching experiences in teaching Business English.
(3) Class address: Company client located in Chaoyang district, Beijing.
(4) Class time: once per week, 1-1.5hours per time. negotiable.
(5) Class Payment: 200-400RMB/hour. according the teaching experiences.
City: Ningbo

Job type: Full time
Exclusive Kindergarten in Ningbo Needs English Teacher in Feb.
Job Details:
Type of job: Full Time
Workload: 7:30-16:30, every class will be equipped with 2 Chinese teachers+1 baby sitter, weekends off
Class size: less than 18 kids per class
Vacancy: 1
Location: Yinzhou Dist., Ningbo City
Start Date: end of Feb.,2016
Qualifications required:
Native English speaker only please!!
Bachelor degree or above
2-3 years teaching experiences in kindergarten
Tefl/tesol
Compensation & Benefits
Salary: 12,000-15,000 RMB/M
Free housing, western modern style decoration, for pictures please ask me privately!
Free gym
Google office style teaching environment, creative and lovely!
Flight allowance: will be provided under termination of the contract
Work visa provided
Documents:
Resume and Recent photo
Teaching certificate and education certificate
Photocopy of passport and visa
City: Qingdao

Job type: Full time
Deputy Headmaster (Pastoral or Academic) - Spring 16' Start date (Qingdao)
The exact duties of the Deputy Head will be negotiated depending on the experience and skill set of the applicant. If the applicant has extensive experience of boarding and pastoral then the post may be tailored to fulfill the role Deputy Head Pastoral. If the applicant has extensive experience in curriculum, timetabling, assessment, teaching and learning then the post may be tailored to fulfill the role of Deputy Head Academic. In either case it is important that the person appointed is a team player and is willing to adapt into the management team and enjoy the advantages and disadvantages of living overseas.
About the school
Type of school: High School/Preparatory school
City: Qingdao
About the contract
Start date: Spring term 2016
Contract: 2 years
Salary: Competitive (300,000 RMB/Year+)
Teaching hours per week: 25
Schedule: 8:00 am-4:00 pm lessons for 3 days a week, 8am-1pm lessons for another 3 days (including Saturday), 3-4 additional 2 hour sports/clubs/activities sessions in the afternoon, 1 night of house duty per week till 10pm, 1-2 Sunday outing per month
Paid vacation: Winter and summer break
Insurance: Health and accident insurance included
Visa: Work visa and residence permit provided
Housing: Bedroom + living room flat in boarding house for single teachers. 2-4 bedrooms + living room flat for families.
Flight reimbursement: One return flight a year, up to RMB 12,000
About you
Essential experience and skills:
The successful candidate must have:
A well-qualified degree and a teaching qualification.
Minimum of 12 years teaching experience in different schools.
Highly experienced practitioner of GCSE/IGCSE and A Level or IB teaching.
Extensive experience teaching in the UK.
A minimum of 5 years overseas teaching.
Senior, or middle, management experience in a British School, either in the UK, or overseas.
City: Beijing

Job type: Full time
Full Time Native English Teachers Wanted
We are a professional large English training school in Beijing. We are also one of the several schools which are authorized official registered certificate to recruit native English instructors and experts by the State Administration of Foreign Experts Affairs (SAFEA). What we offer is permanent and stable work, reasonable and on-time payment, constructive in-service training and good individual development opportunities. We look for excellent teachers who want to get a full-time job of English language teaching. The details of offer and application requirements are as the following:
I. Semester classes offers:
1.Work time: From Feb. 2016 to Jan. 2017 
25-30 classes per week
2. Students: Primary school students (7-11 years old).
3. Location: Public school, near Suzhoujie Subway Station.
4. Salary: 15,000 RMB to 18,000 RMB per month
5. Visa: Work Visa Provide
Application requirements:
1. Primary school or kindergarten teaching experience
2. Only Native speakers of English
3. With open character and strong responsibilities
Welcome the QUALIFIED teachers to apply. Please send us your CV and recent photo to
City: Shanghai

Job type: Part time
Need one baker on January 3. about one kg cookies and 20 cup cakes total. This is a show for event.
Contact WeChat: suying6992
City: Zhengzhou

Job type: Full time
One University needs Korean Teachers (Zhengzhou)
The University is located in Zhengzhou city in north Henan province of China, the capital of Henan province. Zhengzhou city is a large-sized city with a long history and a sound industrial foundation. Zhengzhou enjoys a mild continental monsoon climate with four clear-cut seasons. The university has a large beautiful campus with about 30000 students. The university is licensed officially to employ foreign English teachers. We are trying to engage 20 enthusiastic and energetic English-speaking teachers to teach the students oral English.
Starting date: The new term of 2016.
Nationality: Korea
Workload: 16 periods per week from Monday to Friday (45 minutes per period)
Level of the students: undergraduates and postgraduates
Requirements:
1. Bachelor's degree is required and master's degree is desired
Lodging: Free apartments with bedroom, living room, kitchen, bathroom and balcony are offered within the campus and are equipped with proper furniture, telephone,1 air-conditioner/heater, 1 refrigerator, 1 induction cooker, 1 washing machine, 1 TV, 1 water heater,
Benefits of Employment:
1. Monthly salary is about 5,000 RMB. (depending on the candidate's qualifications).
2. Free fully furnished apartment.
3. international airfare reimbursement upon completion of one-year contract.
Contact Skype: Chris336071
City: Beijing

Job type: Part time
Test telephone lines in Beijing
Must live in Beijing, have land line & mobile phone, have knowledge of Excel Spreadsheets, and must be reliable. This can turn into steady work as long as you are reliable.
Work from home.
Start date: immediate
End date: None.
Project will continue indefinitely.
City: Beijing

Job type: Full time
Cookie Bakers Wanted!
A well-known bakery shop in Beijing is looking for cookie bakers! They have tough hygienic standards and every member must obey it in order to provide customers with the safe and delicious food.
Responsibilities:
1. Cooking pastry;
2. Training new stuff.
Requirements:
1. Healthy (with health certificate);
2. Experienced, industrious, serious-minded, self-motivated, having a strong sense of responsibility;
3. Profound interest in cooking pastry.
If you are interested in this position, please send your resume with recent photo to email below. We will arrange an interview ASAP.
City: Shenyang

Job type: Part time
Looking for some African kids around 6 to 10 years old for the living theatre in Shenyang (Liaoning TV station), can speak Chinese.
City: Beijing

Job type: Part time
Students: 4-5 years old, maximum 8 students per class
Work time: Sun 10:00-5:00 (offer lunch)
Address: Beijing Chaoyang, Datun subway station
Materials: Teaching materials provided
Requirements: 1. The sense of responsibility 2. Native English speakers teacher 3. at least one year teaching experience or good at teaching 4. love kids and teaching
Selary:200-250/hour
City: Hefei

Job type: Part time
Need tap dance, five dancers, Hefei local, or near Hefei.
Contact WeChat: 13240036007
City: Chongqing

Job type: Full time
ASAP! A club in Chongqing city is in need of 5 model girls old or long time cooperation.
Cat work + any 1 show.
Basic salary + tips
Provide accommodation and flight ticket.
Contact WeChat: akilips_brovas
City: Beijing

Job type: Part time
Beijing, April 25- May 4. 10days job.
NEED 40 PEOPLE WHO CAN SPEAK GERMAN, ENGLISH AND ALSO SOME CHINESE. male and female also okay. No need professional models. The payment is not high, but it's 10days job, 600 RMB per day. No casting.
Please send me your best pictures to
City: Foshan

Job type: Full time
Teaching job in adults Language school, Foshan (Near Hongkong), Guangdong. Five positions available.
Job Description:
Foshan is a mid-range city with cheap living costs ($232 USD can get an apartment), close to Hong Kong, Guangzhou and Shenzhen and with convenient transportation (1-2 hrs between all cities), if you are looking for a job to teach adults in a mid-range city.
The base salary is from $1,316USD to $1,858 USD plus $232 USD for housing allowance per month, $619 USD yearly bonus + $154 USD for seasonal bonus + $154 USD yearly attendance bonus + $1,238 USD airfare allowance after you complete a one year contract.
In total there are 100 working hours per month, working schedule can be morning shift 9am/10am to 5pm/6pm, evening shift 1pm to 9pm, two days off.
You will teach students age from 14 to 45 years old, we require successful applicants to be from native countries and having a BA degree, non-experienced candidates accepted, professional training provided free.
please email your CV, recent photo, passport copy, BA degree, TEFL certificate copies at
City: Guangzhou

Job type: Full time
English Teachers needed in Guangzhou, start in February 2016, legal visa provided, £1,342GBP (13,000RMB) per month
Job Description:
Description:
Excellent opportunity teaching in international kindergarten in Guangzhou is available for teachers to start in February, 2016. Our school is looking for English native teachers to join our welcoming team.
Job Description:
* Teaching English;
* Ability to teach kindergarten students ;
* The students are aged of 3-6 years old;
Benefits:
* The base salary is £1,342GBP per month (before tax) without apartment, or opt for£1,033GBP per month with an apartment.
* Legal working visa is provided, start in February 2016.
* Additional bonus is provided, depending on performance and experience;
* Working (Z) visa is provided;
Teaching Schedule:
* 8:30-12:00, 14:30-17:30pm from Monday to Friday, weekends off;
* 25 classes per week with office hours, not more than 35 working hours per week
Qualifications:
* Native English speaker
* BA degree or higher education
* TESOL/ TEFL
* 2 years teaching experience
* Enthusiasm commitment and flexibility;
* A passion for English language
Panda Guides APP lists thousands of job offers!
Please scan the following QR code to download the APP. Or visit our website

www.pandaguides.cn. You can also search "panda guides" in APP Store or Google Play.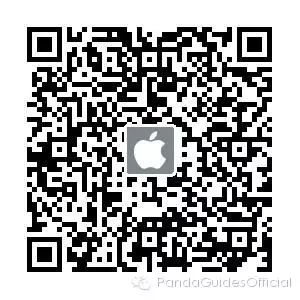 For iOS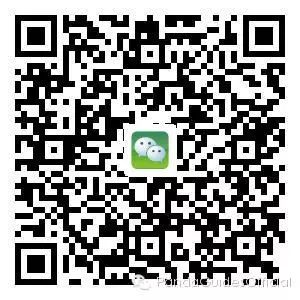 For Android
WeChat ID:PandaGuidesChina
Long press or scan the QR CODE below !