LUXI Uses Honeywell's Technology to Produce Ethylene&Propylene
Honeywell announces that LUXI Chemical Group Co., Ltd. selected Honeywell process technology and automation controls to convert coal to key ingredients used to make plastics.
LUXI will use Honeywell UOP's Advanced Methanol-to-Olefins (MTO) process to convert methanol derived from gasified coal into 293,000 metric tons per year of ethylene and propylene at its facility in Liaocheng, Shandong Province, China. The operations will be managed by a suite of automation and control technologies from Honeywell Process Solutions (HPS).
Global demand for ethylene and propylene is growing 4 to 5 percent per year. Traditionally, these petrochemicals are produced from crude oil. The MTO process allows producers in regions without abundant domestic supplies of crude to produce key plastic ingredients from natural gas or coal, which are often more abundant and cheaper.
"The technology to turn methanol from coal into plastics has been well-proven in China, which is expected to invest more than $100 billion in coal-to-chemicals technology in the next five years," said Mike Millard, vice president and general manager of UOP's Process Technology and Equipment business. "Eight companies in China have chosen UOP's Advanced MTO technology, representing a total capacity of nearly 3.2 million metric tons per year."
"Combining UOP process technology with HPS automation and controls will help LUXI maximize its return on investment for the entire project lifecycle – from startup to reaching and maintaining peak performance," said Aldous Wong, HPS vice president, Greater China. "As competition continues to grow, it is critical that facilities maximize production while lowering total cost of ownership."
Honeywell UOP's Advanced MTO process combines the UOP/Hydro MTO process and the Total/UOP Olefin Cracking process to significantly increase yields and feedstock efficiency. The process converts methanol from coal and natural gas into ethylene and propylene. At the heart of the technology are UOP's proprietary catalysts, which make it possible to efficiently adjust the ratio of propylene and ethylene produced, so operators can most effectively meet demand for those products. In addition, the Advanced MTO process offers the lowest operating cost, quick and efficient start-up, and operational reliability.
About LUXI
LUXI Chemical Group Co., Ltd. was founded in 1998 and is part of LUXI Group, a large state-owned enterprise involved in chemicals, fertilizers, chemical equipment and chemical engineering design.
About Honeywell
Honeywell Performance Materials and Technologies (PMT) is one of the global leaders in developing advanced materials, process technologies and automation solutions. PMT's Advanced Materials businesses manufacture a wide variety of high-performance products, including environmentally friendlier refrigerants and materials used to manufacture end products such as bullet-resistant armor, nylon, computer chips and pharmaceutical packaging.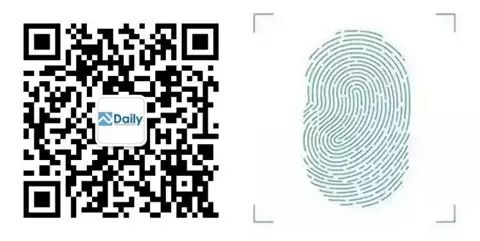 長按指紋 識別圖中二維碼 可以獲取更多PUdaily 獨家行業信息
Press fingerprint :Access to PUdaily Exclusive News