Head to Jinan and Enjoy Springs a Mere 1.5 Hours Away
This post is paid for by the Jinan Tourism Development Commission.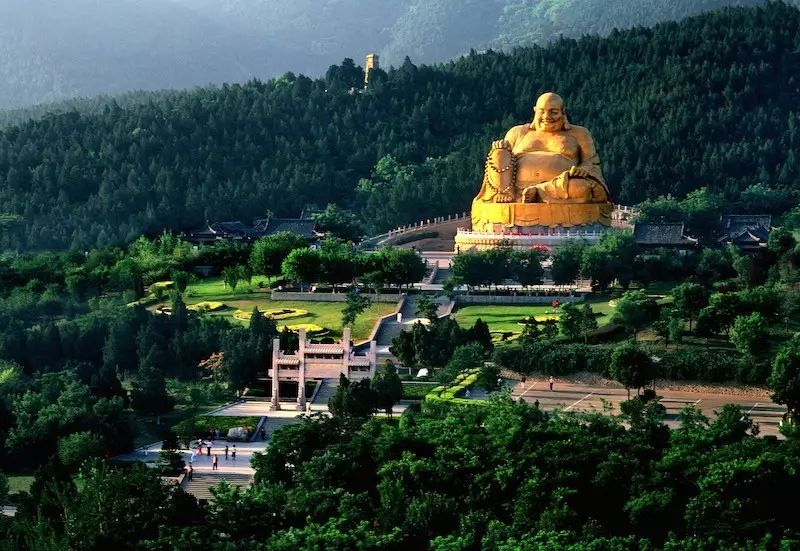 Haven't settled on a summer destination yet? Don't have enough annual leave remaining to go very far? Thankfully China has plenty to explore domestically, and even those lesser known places have lots to offer. Jinan (english.jinan.gov.cn), a city famous for its springs, falls into this category. Located just one and a half hours from Beijing by train, and just one hour by plane, Jinan's proximity to Beijing makes it the perfect candidate for a (long) weekend break.



The City of Springs in all its glory


A City of Springs
Jinan, the capital city of Shandong Province, is renowned for its numerous springs. In total, Jinan has a whopping 733 natural springs within its city limits. It then comes as no surprise that spring water plays a very big role in daily life in Jinan, be it recreational in the form of bathing, tea made from the natural spring water, or even the famous winter swimming festival.

Jinan's History
Jinan has a documented history (britannica.com/place/Jinan) of 2,000 years and is the cradle of the Longshan Relics Culture, the reputed prehistoric culture of China. This time is considered important for its role in the development of China and Chinese civilization for its lasting improvements in agricultural techniques and livestock raising methods during millet cultivation.
What to See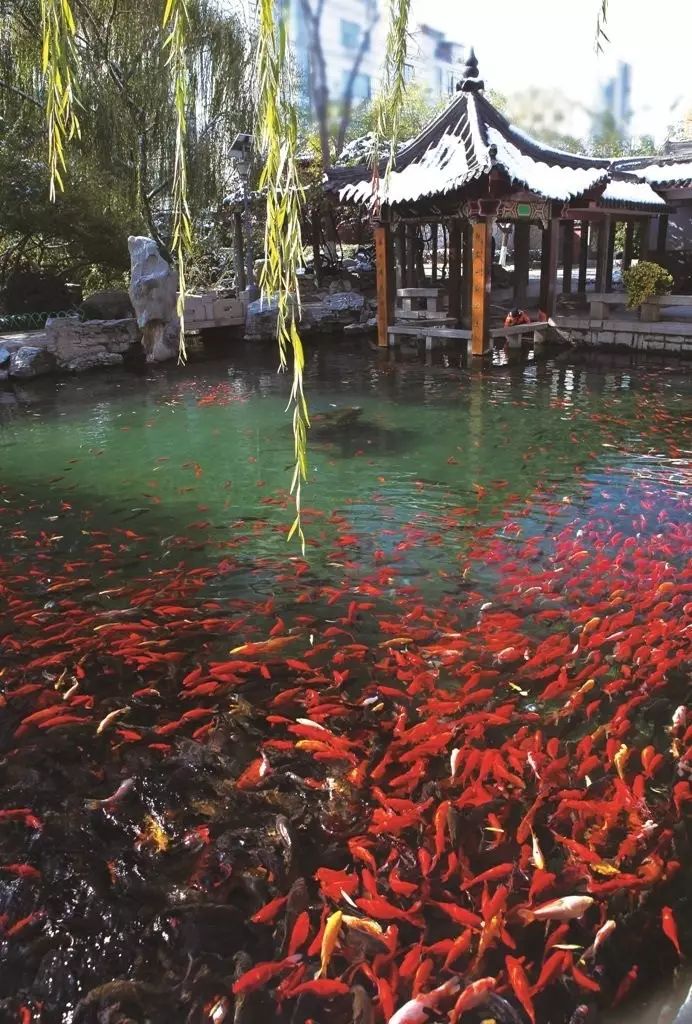 Five Dragon Pool


To get a good understanding of the City of Springs, where better to start than the most popular spring? Baotu Spring (RMB 40 entry) holds that title thanks to alleged praise by Emperor Kangxi as being the "best spring under heaven" during the Qing Dynasty. The spring's water gushes out in three prongs and has also been diverted in modern times to be used by Jinan's residents who believe that the sweetness of the water makes it perfect for brewing tea. The park is also home to a number of temples and pavilions, making it a pleasant destination for a leisurely stroll. In the late afternoon you'll often see the locals hanging out here with their feet in the water.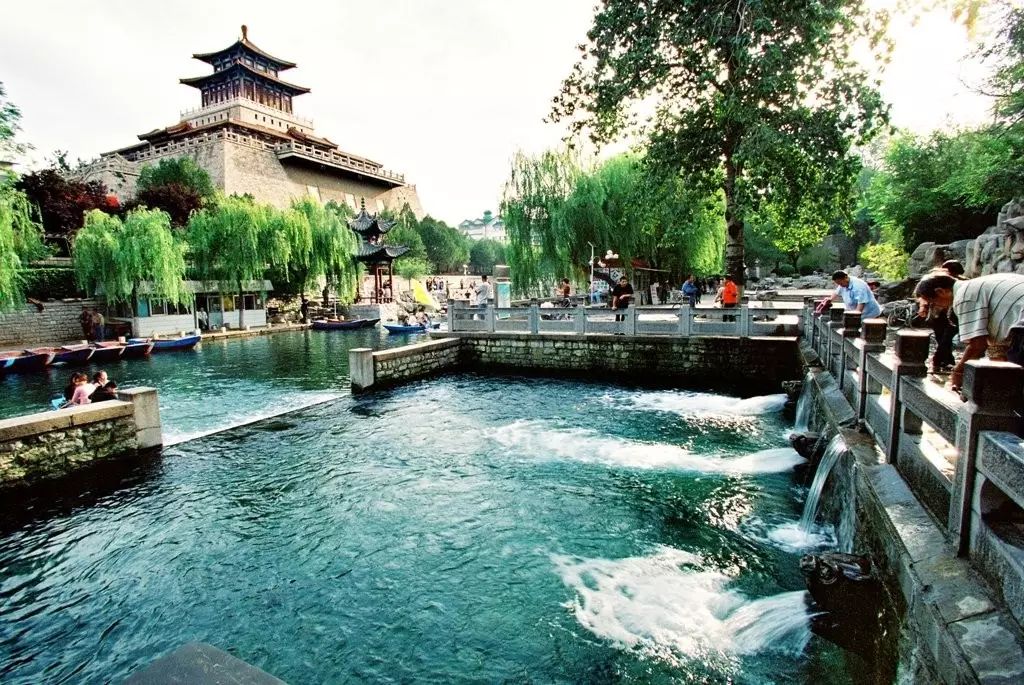 Black Tiger Springs


Another famous spring is the Five Dragon Pool (RMB 5 entry), located outside the old city of Jinan, which is also located within a tranquil park. Otherwise, head to the free Black Tiger Springs, named after the roaring sound the water makes as it splashes into the city moat from its three stone carved tiger heads.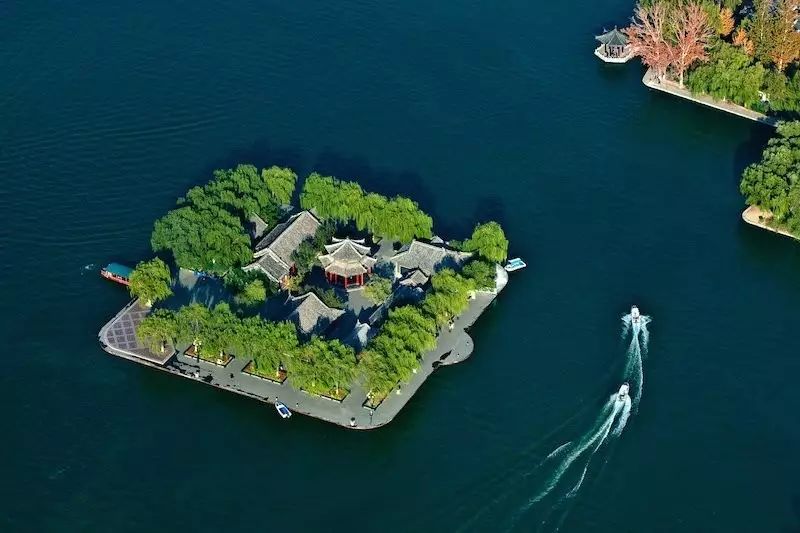 Daming Lake


Once you've got your fill of the springs, head to Daming Lake (RMB 30 for entry), best known for its beautiful willows, blossoming lotus, and its prestige for being the city's biggest park. You can rent a boat if you feel like paddling around (RMB 200 for rental) between the lotus flowers or relax at the park's Taoist temple or local official's memorial.

Finally, head over to Thousand Buddha Mountain (Qianfo Shan, RMB 30). Climb to the top in about 30 minutes for a great view over the city, especially on a clear day. If you don't want to climb, there's also a bus to the top as well as a ski lift.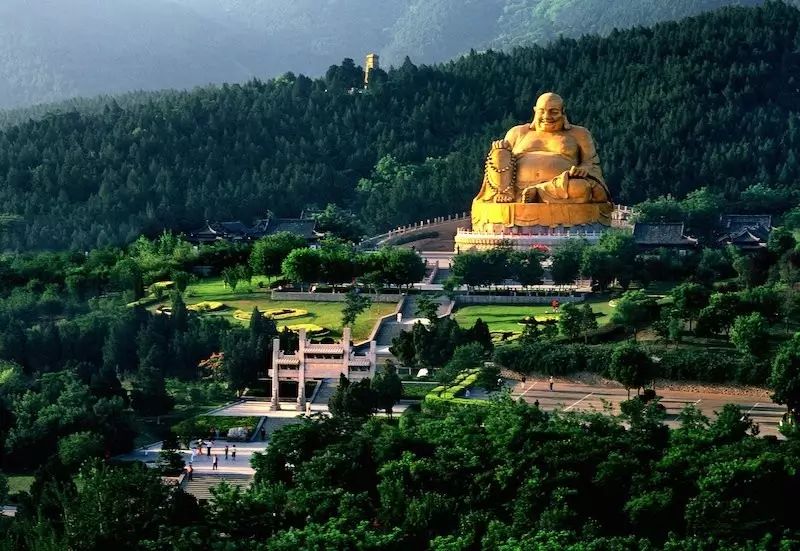 Qianfo Shan


The mountain's name comes from the thousands of stone sculptures engraved into the mountain dating from 581 to 600 AD, and is home to important Buddhist festivals throughout the year. The eastern side of the mountain is also notable for being under provincial protection as it is home to the Shandong Revolutionary Martyrs Cemetery.

If you've got more time to kill, visit Lingyan Temple, which was founded over 1,600 years ago and is great for a relaxing day of exploring. This scenic spot is comprised of bridges, pavilions, halls, ponds, terraces, Buddhas, stone tables, and even caves.


Lingyan Temple

What and Where to Eat
Jinan cuisine, known in short as Lu cuisine, is one of the eight big cuisines of China. It's known for its rich ingredients, exquisite appearance, and strong flavors as well as its special emphasis on soup and fish.

While you're in Jinan, try sweet and sour carp, known in Chinese as tangcu dahuangyu, a stir-fried fish with sugar and vinegar. Below are two restaurants that come recommended and that specialize in the local cuisine.

Jufengde Restaurant
11 Jingwu Lu, Jinan (0531 8616 2888)
聚豐德:濟南市經五路11號

Cui Yiqing Restaurant
13 Xiandong Xiang Beishou, Jinan (0531 8608 5427)
崔義清:濟南市縣東巷北首13號

When to Go
Jinan is best visited between April and November, but if you can, get there sometime in August or September so as to catch the Festival of Springs, which includes many organized activities celebrating Jinan's plethora of springs and their importance in people's daily lives.
Further Exploration
If you've got more time, there are other destinations to visit: Qufu, the birthplace of Confucius is 1.5 hours away by train, a trip to Binzhou at 2.5 hours away by train to explore The Art of War, going to Mount Tai just 17 minutes away, and Qingdao at 2.5 hours away where you'll find sea and the sunshine.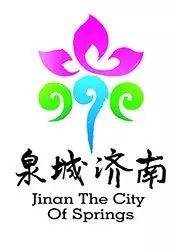 Photos courtesy of Jinan

---