The 8 Best Things to Do on a Rainy Beijing Day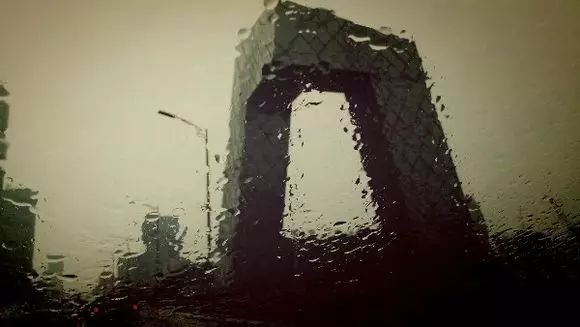 It rarely rains in Beijing, but when it rains, it pours. Some people prefer to spend rainy days in the comfort of their home, but your option is not just limited to being cooped up all day. In this roundup, we try to prove that Beijing is just as exciting in the rain as it is on a sunny day – whether you prefer to stay home, brace the rain, or find a balance in between. A little water never hurts, but your new shoes might disagree with that.


READ: Flood Warning For Beijing as Worst Storm in 6 Years to Arrive June 22


Get cultured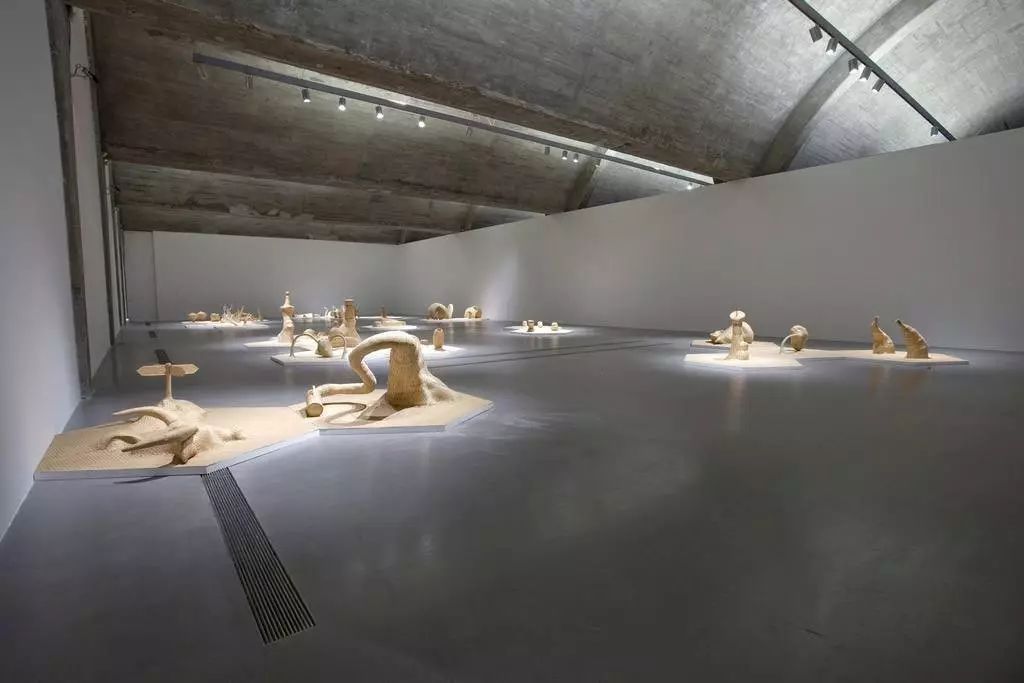 An exhibition at Pace Gallery Beijing


Beijing is blessed with an abundance of museums and art spaces that are just waiting to be explored. Museums like the National Museum of China, the National Art Museum of China or the Capital Museum have extensive collections and are also free. Also make sure to visit the many galleries situated in Beijing's 798 Art District. Renowned galleries such as the Ullens Center for Contemporary Art (UCCA) and Pace Gallery are both located there. With Beijing's best galleries clustered in one location, it's highly likely that you'll run out of time before you run out of things to see.

Shopping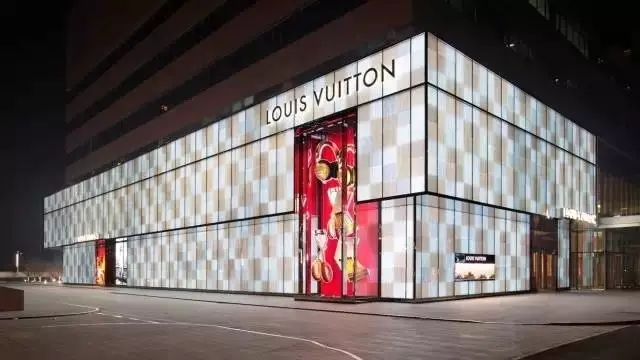 Shop at China World Mall


The mall is a safe haven when it's pouring cats and dogs outside. Beijing's largest malls such as Wangfujing's APM, Chaoyang Park's Solana, or Sanlitun's Taikooli have all the stores a shopaholic could ever hope to find. Retail giants such as Zara, H&M, Bershka, and Under Armour, to name a few, have branches in all the malls mentioned above. If you're looking for more high-end shops, venture to Guomao's China World Shopping Mall (there's a skating rink here, too) or Sanlitun's Taikooli North. Beijing's best malls also have plenty of dining options; just because it's raining doesn't mean you have to order in.

Cinema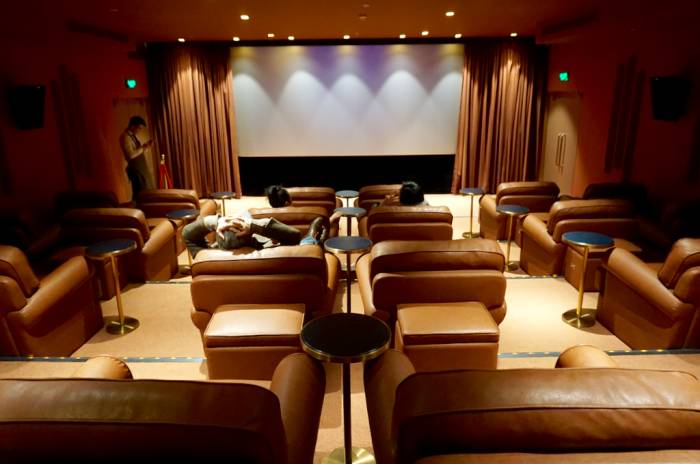 Cinker Pictures' silver screen


Sometimes there's nothing better than disappearing into the cinema for an hour or two. As China continues to expand imports from Hollywood, the movie scene in Beijing is better than it's ever been. A surge in the number of moviegoers means better cinema amenities and quality. Catch the latest local or Hollywood movies at Beijing's top cinemas such as Megabox or UME. For a unique movie-going experience, visit Cinker Pictures in Sanlitun, where you can grab movie-inspired cocktails and dinner while enjoying art house or foreign films on their silver screen. Another option is Pop-Up Beijing's weekly movie screenings of old Hollywood movies.

Restaurants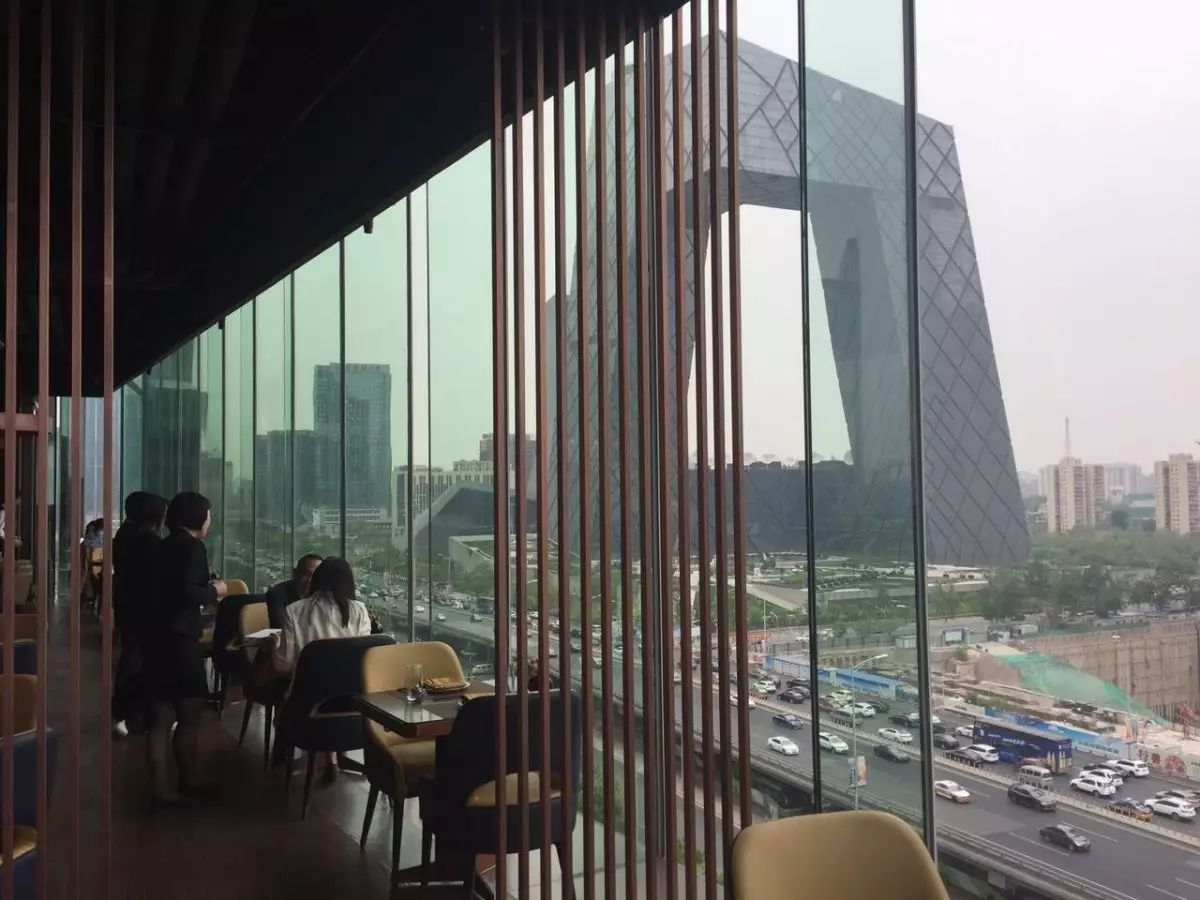 The view at F Bistronome


Rainy days tend to be a little chillier, and we all know what chilly weather means: comfort food. Lucky for us Beijingers who can't be bothered to whip up a meal ourselves, there are tons of comfort food scattered around the city. If you've got a hankering for Chinese food, we suggest hotpot. Places such as Xiaoyun Lu's Celadon Hotpot or one of Xiangcao Xiangcao Yunnan Hotpot's branches serve satisfying hotpot that's guaranteed to leave you scrambling for a nap after the meal.

If you want Western comfort food, we suggest visiting the newly opened F Bistronome at China World Mall. The restaurant serves heartwarming French cuisine and its breathtaking venue will let you watch the rain come down on parts of Beijing's CBD area, including the CCTV tower and the Third Ring Road. Another option is to enjoy a pan of paella with a side of Spanish wine at Saffron in the Lama Temple area. Saffron has an indoor rooftop area with large windows, so you can enjoy your meal with a full view of the rain, without getting wet.

Cafés


Pastry and cake selection at TiensTiens


If you've got some work assignments that need to be done, but need to get a reason to get yourself up and out of bed, consider spending the day in one of Beijing's many quaint cafes. Changing locations can be refreshing and may help motivate you to finish whatever is next on your to do list.

There are a lot of charming yet lesser-known cafes across the city that even the most experienced Beijinger probably hasn't heard of. For instance, Jiaodaokou's Metal Hands serves quality hand-drip coffee with their comforting wooden interiors. If you want something to snack on while working, pick a café with a dessert selection. TiensTiens in Courtyard 4 has a fantastic assortment of cakes and pastries, as well as beverages. The spot is also very charming with lots of natural light. Other cafes worth checking out include Théatre Tea in China World Financial Centre or Wudaokou's The Bridge.

Exercise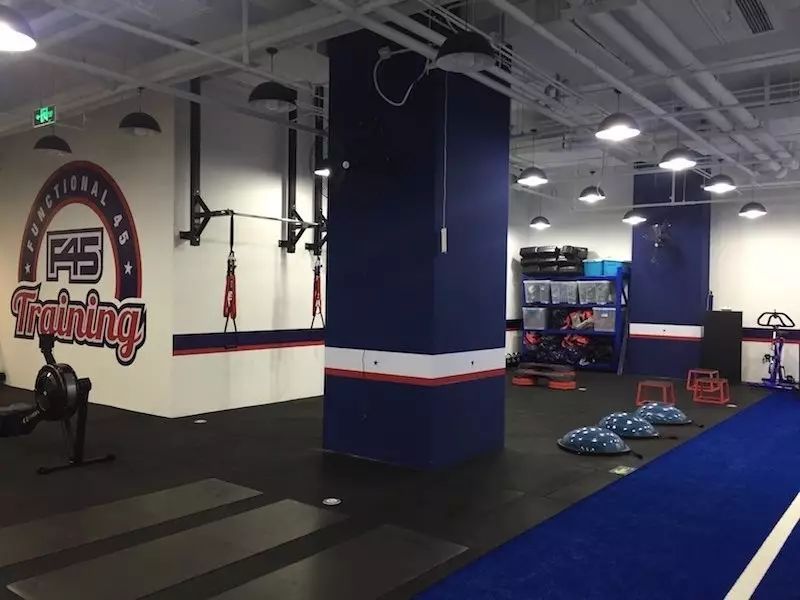 Get jacked at F45


READ: Drop it Like a Squat: Beijing's Best New Fitness Studios


Afraid of letting rainy days get in the way of your fitness routine? Fear not, we've got your back. Instead of taking an off day, why not try these exercise classes that will definitely turn a lazy day into a productive one. F45 Studio in Shangdu Soho offers 45-minute classes focusing on intense HIIT, circuit and functional trainings. At RMB 99 per class, you are definitely getting your money's worth. Alternatively, women can consider going to female-only gym Ms. Uptown for yoga, pilates, and dance classes. Don't worry guys, there are lots of options for you to choose from too: If you're looking to burn some cardio, try taking a cycling class at Space Cycle or GuCycle. Both gyms have a DJ on deck to pump you up during workouts.

Spa Day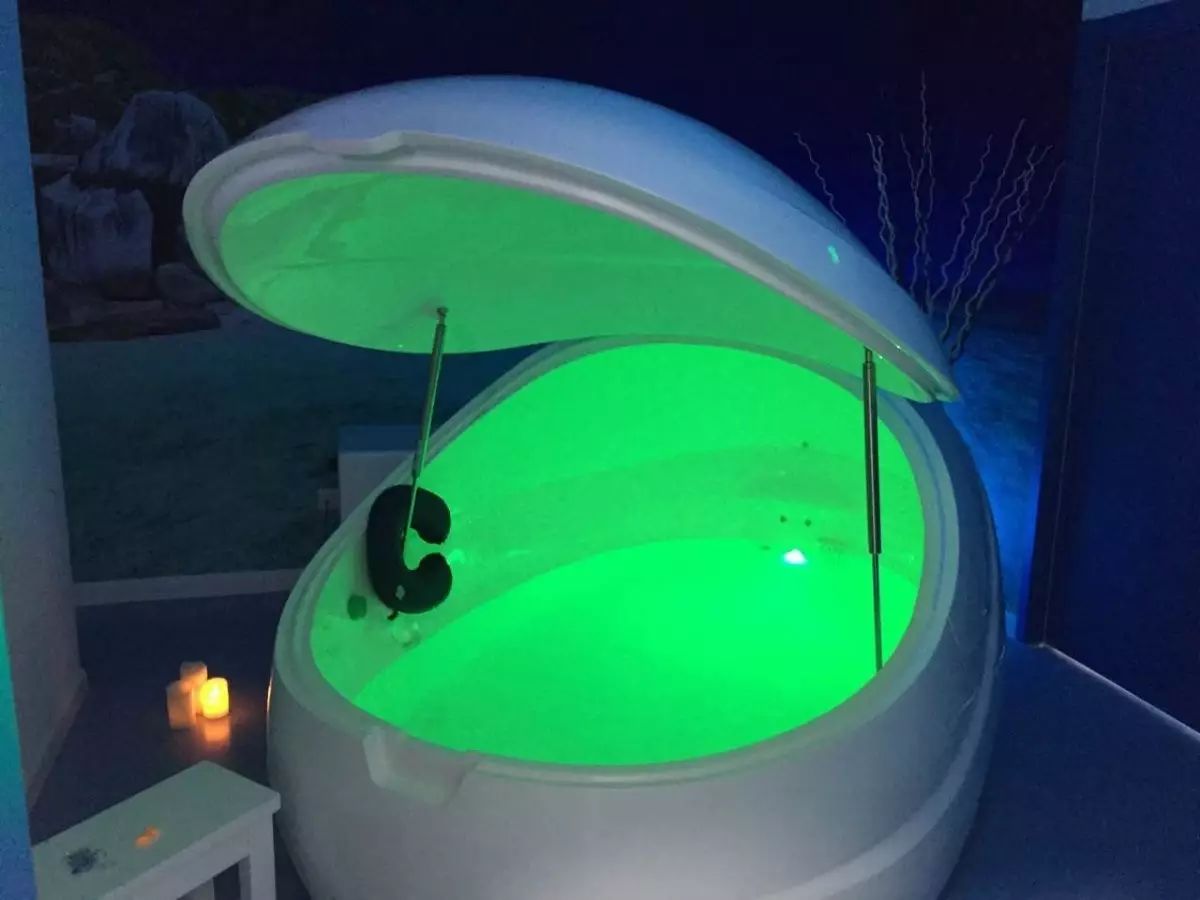 Meditate in Awa's isolation tank


Shield yourself from the rain and pamper yourself instead. Whether you need a spa, facial or just a massage, these places are just some of Beijing's most relaxing places. The Opposite House's Kocoon offers sleek designs with natural lights and greenery, as well as a complete list of treatments, waxing, and meditation workshops. The Westin's Heavenly Spa is also a favorite for its service and professionalism. If you want a more out-of-the-box experience, consider going to Xindong Lu's Premedion for their beer spa. You can sip on a glass of beer whilst bathing in beer.


READ: So Zen: The Best Way to Relax in Beijing


Another cool alternative to the usual beauty treatment is Awa Health's sensory deprivation tanks. Salt floating therapy is believed to relieve joint pain, cure certain illnesses such as insomnia, and also help get you into a meditative state.

Don't mind getting soaked? Embrace the rain.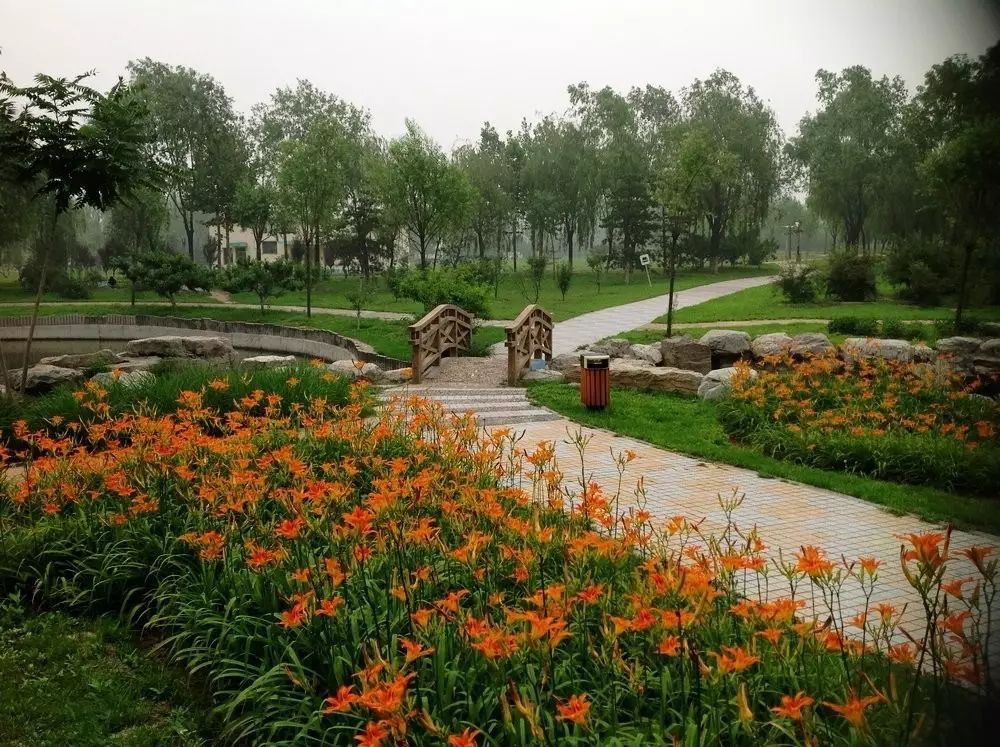 Serenity at Taiyangong Park


If getting wet is not a problem for you, why not embrace the rain? One of the things you can do is turn a rainy day into a photography day. Take snapshots of the city's moody skyline imbued in rolling clouds or visit Beijing's artifacts and capture a unique perspective of the city drenched in rain.

Not a big fan of photography? Why not channel your inner child and play in the rain instead? You can visit famous parks such as Taiyangong Park, Iris River Park, Chaoyang Park, or Fragrant Hills Park. These parks are guaranteed to be emptier on rainy days, so you get to reenact Gene Kelly's Singin' in the Rain scene shamelessly.

Photos: tieba, timg, chinasspp.com, lumdimsum.com, Margaux Schreurs, Robynne Tindall, sciencenet.cn

---
Top Stories This Week:
Flood Warnings as Worst Storm in 6 Years Approaches

"Beijing Bikini" Successfully Satirizes a Chinese Custom

Water Park Incident Leaves Woman With Critical Brain Injury
Beijingers Are Buzzing About:

You Voted: Q Mex Crowned Beijing's Best Burger 2017

The Complete A-Z For Beijing Newcomers

How to Open Your Own WeChat Shop