Yu Shi Quietly Uncorks Unpretentious Wines in the CBD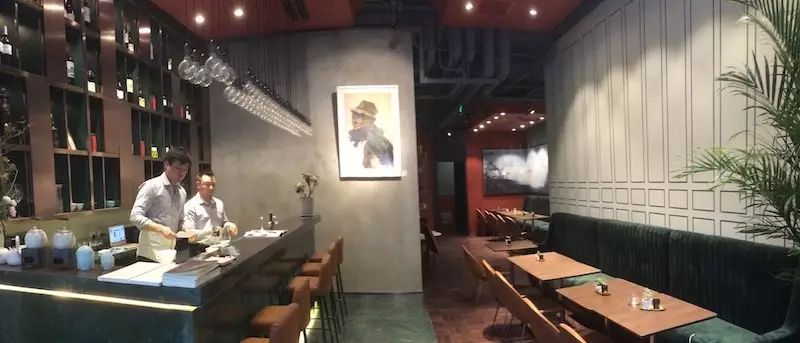 Every wine cellar has one – that young, yet to be appreciated bottle full of light, vibrant flavor that's tempting and accessible for those of us repulsed by wine snobs and steep prices. Yu Shi is similarly tucked into a quiet corner, and has yet to be properly uncorked or widely sampled by Beijing winos, but once they get a taste they'll want to lap up every last drop.

The Central Park wine bar had a low key opening earlier this spring, which coincides with both its neighborhood, ambiance and clientele. Instead of the uber hip, darkly lit, romantic night out vibe found at many of its competitors, Yu Shi is light, bright and colorful, featuring retro decor more akin to a Roger Moore era Bond flick than a 2017 bar in our city's increasingly crowded nightlife scene.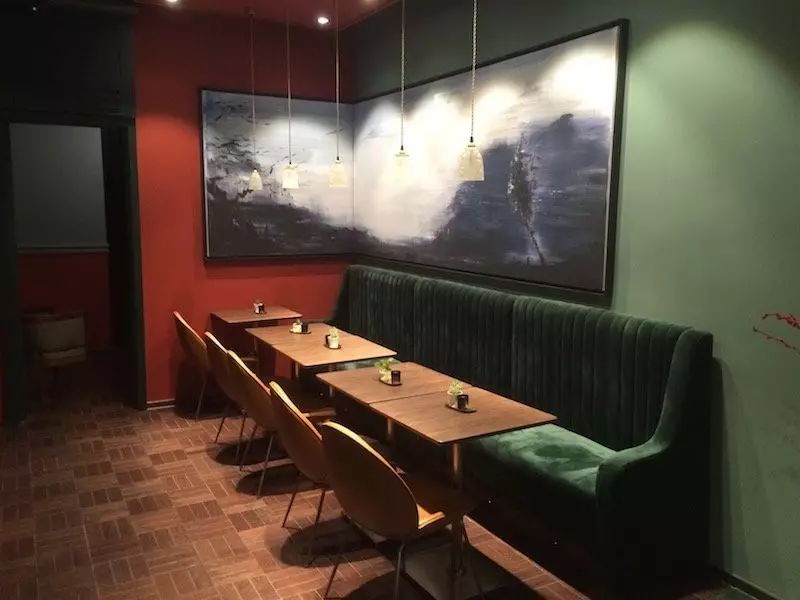 The by-the-glass menu options are pretty limited, which will disappoint some grape experts, while at the same time serving as a pretty solid entry point for a more casual crowd hoping not to be overwhelmed. Among that total of five choices are the 2014 French Riesling (RMB 95), which has a slightly bitter aftertaste, making it an ideal for curious, bargain savy novices hoping to sample a glassful on a warm summer evening. The other white by the glass option is a fruity to the point of being tropical 2015 Sauvignon Blanc from Marlborough, New Zealand (at a surprisingly affordable RMB 65).

Then there's the three red glass options: 2015 Salmon Estate Shiraz (RMB 70), 2012 Chilean Barernet Sauvignon from Casa Silva (RMB 85), and a 2014 German Pinot from Dr Burklin Wolf (RMB 95). We went with the Cabarnet and loved its earthy aroma and bold dryness.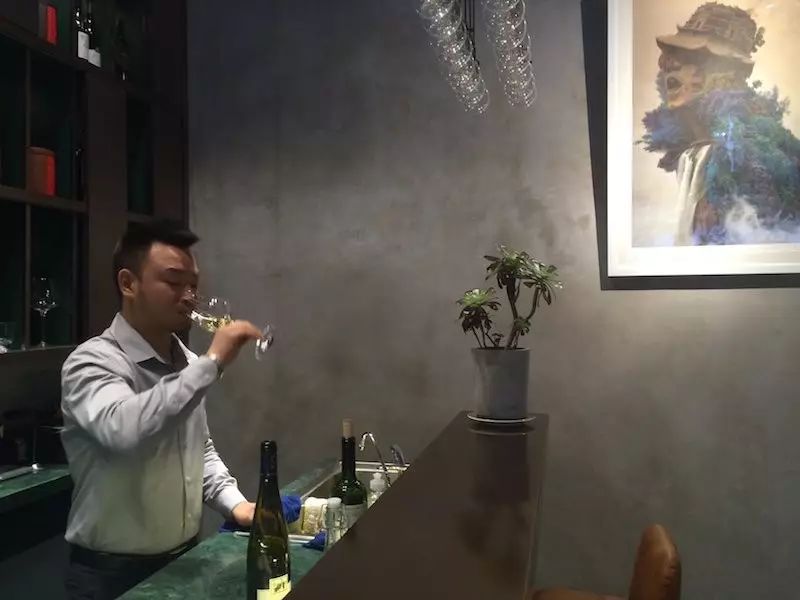 A few more by-the-glass options would have been more than welcome, but the bottle lists were much more plentiful, including four pages of eclectic reds like 2011 Malbec from Triguedina Jean Luc Baldes estate in Cahors, south west France (RMB 350), Tuscan 2012 Sangiovese (RMB 520), 2011 Chateau Harmonie Merlot (RMB 700), and 2010 South African Antonij Rupert Syrah (RMB 1,300).

There's only about half as many whites and they're less varied, all only a few years old and cheaper than the reds, from the 2015 Torrentes from Bodega Norton (RMB 280) to the 2014 Gewürztraminer from Domaines Schlumberger (RMB 630).

Thanks to all that, Yu Shi is an upbeat yet low key wine bar in a neighborhood that's very much in short supply of such solid nightlife options. While deeper devotees might be underwhelmed by its selection and breezy ambiance, the menu is thick enough to have at least a few satisfactory options for all but the most uppity of patrons. But Yu Shi's bigger priority seems to lie in not scaring off casual newbies with snootiness, and we can certainly raise a glass to that success.

Yu Shi
Daily 1.30pm-midnight. Suite 101, Bldg 20, Central Park, 6 Chaowai Dajie, Chaoyang District (6561 2400)
朝陽區朝外大街6號, 新城國際20號樓

Photos: Kyle Mullin

---
Top Stories This Week:
"Beijing Bikini" Successfully Satirizes a Chinese Custom

Passenger Deploys Emergency Chute at Beijing Airport

You Voted: Q Mex Crowned Beijing's Best Burger 2017
Beijingers Are Buzzing About:

Get Buzzed at Beijing Coffee Festival, June 26-28

The Beijinger's 16-Contestant Veggie Burger Cup

How to Make Friends With Your Taxi Driver (and Avoid Scams)