Celebs out in force for Star Wars premiere in Shanghai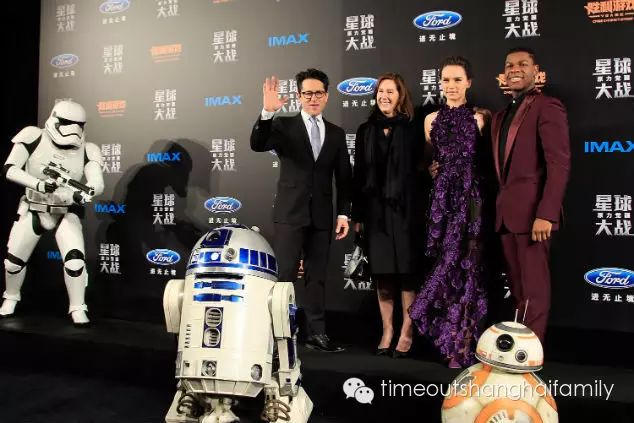 JJ Abrams, Daisy Ridley, John Boyega and R2D2 all made appearances in Shanghai last night for the China premiere of Star Wars: The Force Awakens. Disney took over the Shanghai Grand Theatre in People's Square for the event, which saw hordes of fans dressed in stormtrooper costumes and wielding lightsabers straining to get a glimpse of the stars.
In a sign of the importance of the Chinese market, Disney flew in the main names for last night's premiere of the film, which also became the fastest to reach takings of 1 billion USD yesterday. In addition to dotting the site with models of Tie Fighters and other props, the organisers also arranged for the two poles on the top of Nanjing Dong Lu's Le Royal Meridien Hotel to turn red and blue, making them look like giant lightsabers.
The film, which has received rave reviews in countries where it's already been released, is due for a proper cinema release in Mainland China on January 9. It's also been reported that Star Wars will feature prominently at the new Disneyland Shanghai theme park when it finally opens next year.