Welcome to the neighbourhood: Zhou Yan and family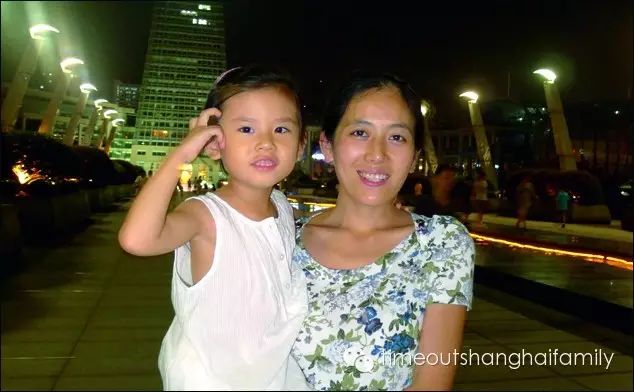 It's not easy moving to a country with a culture vastly different from your own. In our series 'Welcome to the neighbourhood', we check in on families who have just moved to Shanghai, to see how they're getting along
Parents Mr Shi and Ms Zhou
Children Zhou Yan (6)
From Hangzhou
Where do you and your family live?
We live in the Century Spring Garden compound on Fuquan Lu, out towards Hongqiao airport.
What are the family friendly perks for kids in the area?
Lots! We often take advantage of the transportation in the local area: my office is just a 15 minute walk away, and it's convenient for visiting central Shanghai since Line 2 of the metro isn't far away and that can take us right to the centre of town in about half an hour. Sometimes we leave the city altogether via the gao tie [high speed train], as we're based close to Hongqiao Railway Station, and enjoy a weekend in a nearby city like Suzhou or Hangzhou.
If we do stay in Shanghai then we like to enjoy the city's large parks, such as Zhongshan Park or Century Park, where there are large spaces for children to play. For daily living the supermarket is just down the road, one hundred metres away, which makes shopping easy. Plus we can share the swimming pool and gym located in the compound too and not have to pay for one outside the compound.
Is there anything you don't like about the neighbourhood?
Compared to where we lived before, in Hangzhou, our house lacks a nice garden landscape. However we don't complain about that because this is Shanghai – you can't expect to have everything perfect when you're having to operate with a limited budget.
What is the best thing about raising your child in Shanghai?
The high quality of teaching and the more relaxed atmosphere surrounding education. We hate how in China there is so much pressure on children to perform at school from a very young age. Competition has always existed at schools and children probably do need some pressure to motivate them. However, we think kids should have the right to enjoy their childhood and that the work/play balance is better at the schools in Shanghai.
Where does your child go to school and why did you send them to that institution?
Choosing a school was very important. Career progression wasn't the only reason why we chose to move to Shanghai – allowing Zhuo Yan to receive a quality international education was another priority. We chose Shanghai United International School (SUIS) because we felt it's the only school that can provide an international-standard course to native Chinese children at reasonable cost compared to the many other international schools in Shanghai.
My daughter's extremely happy to be at SUIS, she really enjoys learning from the teachers and alongside her classmates. In this school they teach both traditional Chinese culture and the kind of philosophy required to be a citizen of modern society. Zhuo Yan is so proud of her class teacher, Ms Warrener, who has done a lot of charity work for sick individuals. Everyone in the family thinks she's a really good role model for young kids. We feel so lucky to be a part of the school.
What issues did you face together as a family moving to Shanghai?
To begin with it was very hard for us: I had to live in Shanghai by myself for the first nine months whilst my wife and daughter stayed behind in Hangzhou. Eventually I was able to bring my family to Shanghai too, but then we had the trouble of moving our entire life to the city. I'll never forget that night and how hard it was moving all the stuff from our house into the small container lorry and then having to drive through the night to get to Shanghai and unload our items at the other end. It was exhausting and very stressful! Honestly, even now it sometimes feels tough for us to be developing a new life in a new city, but we're determined to rise to the challenge and to make the best of every day.
How did you resolve that particular problem?
Being separated like that wasn't easy, but thankfully Shanghai is not too far from Hangzhou and as a family we managed to be together every weekend.
What advice do you have for newbies?
It's best to go out and meet as many new people as possible and to establish new friendships. There are plenty of families at school who are in a similar situation, who have been through or are going through a similar experience of moving and starting a new life, so try to meet them. Try to get involved in any way, be it through taking a class or volunteering somewhere. Explore the city and try to enjoy every day – there are so many interesting places and things to do in Shanghai that can't be found in other cities.