Intrexon Forms Second Joint-venture For BDO Production
Intrexon Forms Second Joint-venture For BDO Production
US-based synthetic biology solution provider Intrexon has formed a second joint-venture, called Intrexon Energy Partners II (IEP II) with external investors to produce 1,4-butanediol (BDO), a chemical intermediate used to make spandex, polyurethane, plastics and polyester.
The venture is Intrexon's second project, which will run on the company's own gas-to-liquids bioconversion technology to produce quality products from low-cost natural gas.
Under an Exclusive Channel Collaboration (ECC) contract, Intrexon, a 50% owner of the new joint-venture, will be able to use $18m worth of technology for free.
IEP II will look after all the aspects of BDO business, including costs, manufacture, approval, and commercialisation.
Intrexon energy sector and industrial products division head and senior vice-president Robert F Walsh said: "As an intermediate used in the manufacture of multiple industrial compounds, plastics, and fibres, the market demand for 1,4-butanediol is significant, despite the costly and energy intensive processes currently used in its production.
"With the knowledge framework in place to optimise microbial engineering and fermentation, we believe our methanotroph bioconversion approach will reduce energy use, production costs, and waste, while producing a single high-value product."
Intrexon already uses its advanced technology to produce isobutanol and farnesene by engineering methanotrophs, which naturally consume methane.
The company expects to produce BDO with these microbes using the same genetic technology used in the process of isobutanol and farnesene production.
Intrexon's methanotrophs bioengineering system is expected to produce BDO through a low-cost and single-step fermentation process.
Intrexon chairman and chief executive officer Randal Kirk said: "IEP II will synergise with our ongoing isobutanol programme within our earlier-formed Intrexon Energy Partners joint-venture.
"Each of these programmes highlights the strength and flexibility of our underlying bioconversion platform in generating varied compounds from a single low cost carbon feedstock.
"Establishing additional ventures that leverage our technology leadership positions while retaining significant participating economics for our shareholders remains an important business goal for Intrexon, especially since we continue to note increasing efficiencies with scale at this point in our growth trajectory."
Last year, Intrexon formed it first joint-venture, Intrexon Energy Partners (IEP) to optimise and increase the company's gas-to-liquid (GTL) bioconversion platform for fuels and lubricants production.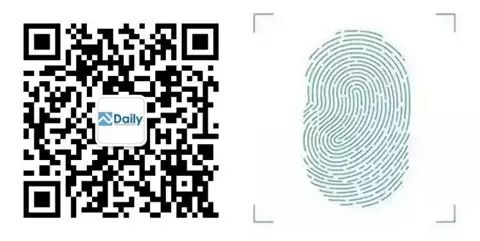 長按指紋 識別圖中二維碼 可以獲取更多PUdaily 獨家行業信息
Press fingerprint :Access to PUdaily Exclusive News