Beijing's Top Christmas Eve and Christmas Day Dining Options
Christmas is upon us once again and venues around town jostle to dish up the most festive meal for you and your extended family away from home. There are already a good number of meals announced, giving you plenty of time to book your place early so that you can focus on much more important endeavors like bagging all your presents on Taobao and finally getting around to decorating your tree.

We've divided the events below by location and listed set meals, buffets, and other events happening on Christmas Eve and Christmas Day. For a full list of Christmas events, Click "Read more" at the bottom of this post.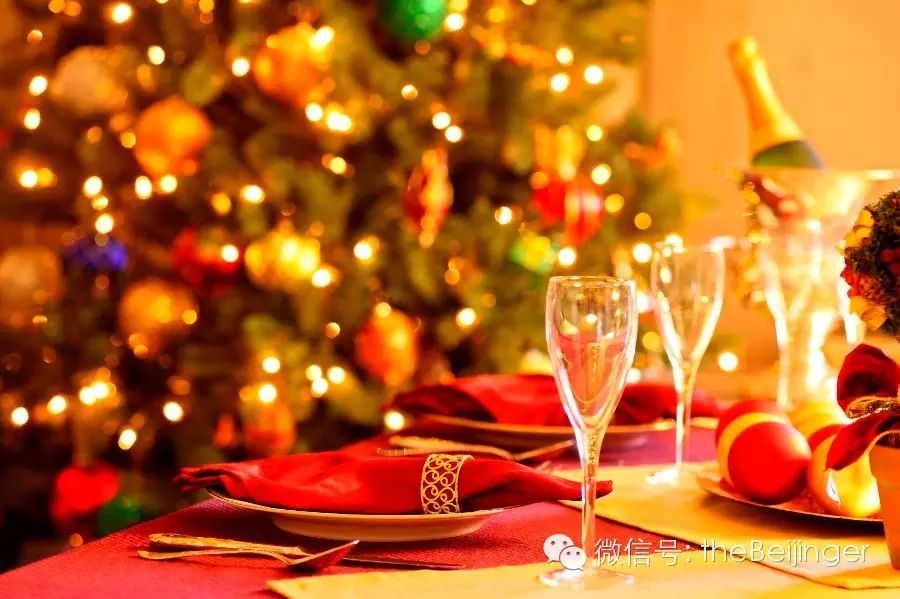 Christmas Eve - Back to the 80s Christmas Eve (Crowne Plaza Beijing Lido)

Crowne Plaza Beijing Lido invites you to celebrate Christmas with big glasses, goofy wigs, and spandex at their "Back to the 80s" Christmas Eve Party. The event includes a Christmas buffet dinner and 80s-themed entertainment. Attendees will also have the chance to win a range of prizes just in time for gift giving as part of the evening's lucky draw. RMB 1,388. 6.30-9.30pm. Crowne Plaza Beijing Lido
Dec 26 - Winter Wonderland (InterContinental Beijing Beichen)
On December 26, InterContinental Beijing Beichen will transport you and your family to a magical winter wonderland at their grand ballroom. Filled with an evening full of kid-friendly performances and activities, as well as a carefully prepared lavish holiday feast, we will make your Christmas unforgettable. RMB 3,688 net for two adults and one child (premier sitting near stage and one night complimentary room only stay in a Deluxe Room). 5-9pm. InterContinental Beijing Beichen Ballroom
Christmas Eve - Mio

Mio's Head Chef Aniello Turco will prepare you a Christmas Eve menu of festive Italian classics. Dishes include gourmet delights like squid gnocchi alla puttanesca, black cod in white sauce black imperial caviar and blake fish roe, and panettone tart. RMB 888. 5.30-10pm. Mio
Christmas Eve - Seasonal Tastes (Westin Beijing Chaoyang)
Consistently one of Beijing's most popular Christmas destinations. This year is a Back to the Future theme, with a huge buffet, complimentary seasonal cocktails, free-flow drinks, and a chance to win a grand prize to teleport yourself and your better half to the Mumm Champagne House in Paris flying business class with Emirates Airlines. RMB 1,288. 5.30-10.30pm. Westin Beijing Chaoyang
Christmas Eve/Christmas Day - Great Leap Brewing #45 Brewpub
This Christmas, Great Leap #45 will be hosting a family-style holiday meal. They'll be serving up a traditional porchetta, buttery rolls, cauliflower gratin, crispy brussel sprouts, broccoli salad ,and a winter fruit crumble for dessert. Reservations can be made for dinner on Christmas Eve or Christmas Day and you'll get the dinner plus two drinks. Email [email protected] to reserve a table. RMB 200. 6-10pm. Great Leap Brewing
Christmas Eve/Christmas Day - Latina Grill
Give your Christmas celebrations a Brazilian twist at newly opened Latina Grill. The special buffet includes turkey, cooked ham, salmon and many over churrasco (barbecue) offerings, plus one glass of sparkling wine. RMB 398. 5-11pm. Latina Grill
Christmas Eve - Migas
Party into Christmas, Spanish-style, with Migas' special set menu, including classic dishes like Barcelona-style seafood casserole and modern twists like Iberico pork tataki. Special deal on Codorniu Rose at RMB 358 per bottle. RMB 388. 6-10.30pm. Migas Restaurant and Lounge
Christmas Day - Mosto

Whether you're recovering from a hangover or homesick, Mosto's comforting three-course brunch will ease all your holiday woes. Add free-flow sparkling, red, and whites wines, and cocktails, for RMB 158. The brunch is also available on New Year's Day. RMB 168. 10am-3pm. Mosto
Christmas Eve/Christmas Day - Blue Frog
Enjoy a festive three-course menu at Blue Frog, with a choice of main course and a dessert of chestnut cheesecake with caramel sauce. Every guest will take home a bag of festive cookies. The menu is available at all Blue Frog branches. RMB 358. 10am-10pm. Blue Frog
Christmas Eve/Christmas Day - Lily's American Diner
Available throughout the Christmas period at all three branches of Lily's, this classic Christmas dinner offers some of the best value in town - the price even includes a glass of wine. Turkey delivery also available. RMB 169. 11am-11pm. Lily's American Diner
Christmas Eve - Bistrot B
Kick things up a notch with dinner at Rosewood Beijing's Bistrot B, where they will be serving a five-course menu, including oyster chowder, foie gras ballotine, and tournedos Rossini. RMB 800, RMB 1,100 (with wine pairing). 5.30-10.30pm. Bistrot B
Christmas Eve - VIC Restaurant (Sofitel Wanda)

Irresistible festive buffet boasting Chinese and international favorites with signature bistro dishes, fresh seafood, various desserts and Haagen-Dazs ice cream. Discounts available for group bookings (see event listing). RMB 698. 6-10pm. Sofitel Wanda
Christmas Day - Capital M

Capital M Executive Chef Gary Martin has created a special four-course brunch menu just for Christmas day. Enjoy it while looking out over one of the best restaurant views in town! RMB 488. 11.30am-3pm. Capital M
Christmas Day - Brasserie 1893 (Waldorf Astoria)

For a truly indulgent Christmas, look no further than Brasserie 1893 at Waldorf Astoria Beijing in Wangfujing. Their spread of sweet and savory delights includes everything from honey-roast ham to smoked salmon to Grand Marnier souffle. Look out for other Christmas and New Year's events at all of Waldorf Astoria's signature venues. RMB 888. 11.30am-10.30pm. Brasserie 1893
Christmas Eve/Christmas Day - The Meatball Company
This holiday season The Meatball Company brings you three days of holiday dinner parties on December 24-26, with three seating times at 6.30pm, 8pm, and 9.30pm. Gather around a single tablescape sure to make your grandmother's holiday table pale in comparison. RSVP via WeChat @themeatballcompany. Price TBD. Various times. The Meatball Company
Christmas Day - The Brickyard

Enjoy a relaxed Christmas Day at The Brickyard, where they will be putting on live jazz music in the lodge along with a buffet of festive favorites such as cassoulet, roast beef, and Christmas cake. RMB 238. 11am-4pm. The Brickyard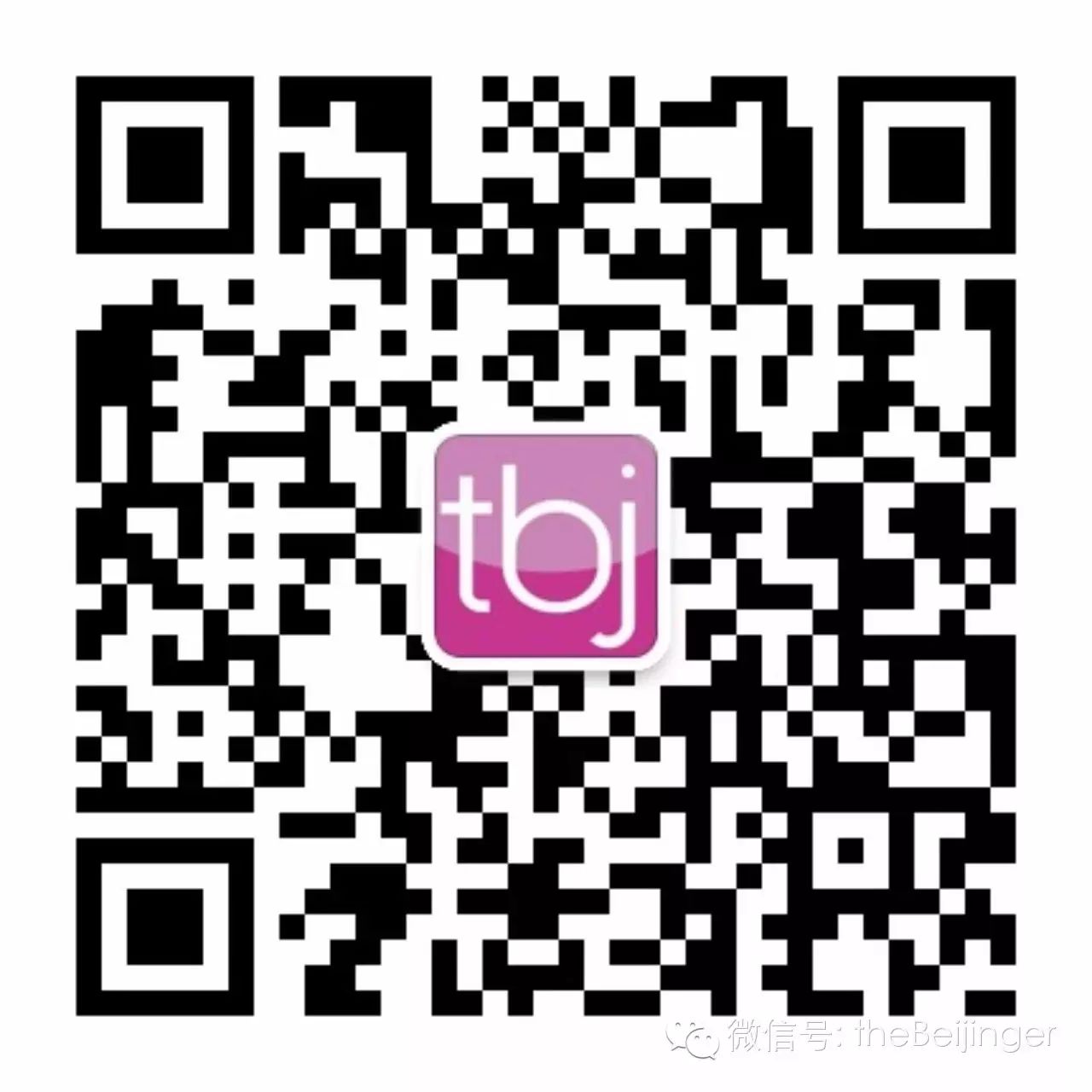 Written by Robynne Tindall