Daily Mandarin - Embezzlement
You can type the six-digit date December 6th 2015 "120615" to get an auto response vocal recording, pinyin and translation for today's expression.
Today's expression is 舞弊 - Wǔbì - embezzlement; malpractice
Chinese fugitive Huang Yurong returns from US as Sky Net corruption crackdown continues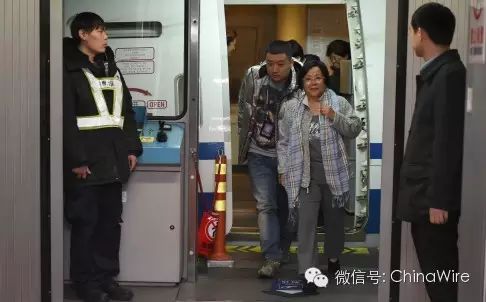 Huang Yurong, a former Communist Party head at the highway agency in China's Henan province, handed herself in on Saturday. Here she is pictured being taken into custody at Beijing Capital International Airport.

A former Chinese government official facing corruption charges who had fled to the United States has given herself up and returned to China, the ruling Communist Party's anti-corruption watchdog said on Saturday.
Huang Yurong, a former party head at the highway agency in Henan province, returned to China after 13 years in the United States, the Central Commission for Discipline Inspection (CCDI) said on its website.
The Party's anti-graft body said Huang turned herself in at Beijing's Capital Airport. Photos on the website show her flanked by police in civilian clothes standing before an official and signing a document. She is accused of abusing her position to embezzle funds and take bribes. She fled abroad in August 2002.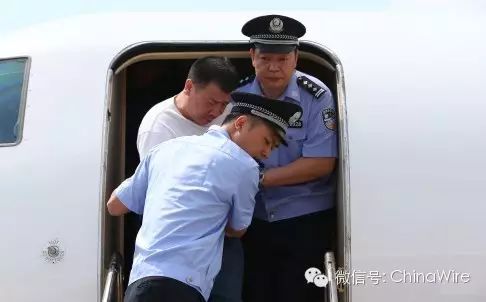 Yang Jinjun, who is suspected of bribery and corruption, was repatriated to China in August after 15 years on the run
The government earlier this year unveiled an initiative called "Sky Net" to better coordinate its fight to return corrupt officials and published a list of 100 graft suspects, including Huang, believed to be abroad and subject to an Interpol "red notice" - the closest instrument to an international arrest warrant.
Huang was ranked No. 4 on the list. Her husband, former Henan provincial transport department chief Shi Faliang, had already been sentenced to life imprisonment in 2005 on corruption charges.
Huang said she believed she had made the right decision to return to China and she would actively participate in the judicial investigations, the CCDI said.
No reason for her return was given.
China changed its tactics in its global hunt for fugitives wanted at home for corruption, after complaints from countries that objected to Beijing's practice of sending investigators to track them down, a top Chinese anti-corruption official said in November.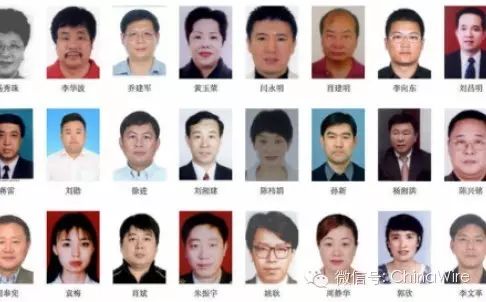 The CCDI website has headshots and background information on 100 wanted fugitives in Operation Sky Net
Western nations have balked at signing extradition deals with China, partly out of concern about its judicial system. Rights groups say Chinese authorities use torture and that the death penalty is common in corruption cases.
Although Washington has no such treaty with China, it has agreed to assist in the repatriation of officials accused of corruption. In return, the US hopes for Beijing's help in taking back the thousands of Chinese residing in the US illegally.
China first succeeded in getting a person back from the United States who was on the list of 100 wanted corruption suspects in September this year when Yang Jinjun, the general manager of a company in Wenzhou city, returned to southeastern China.
Since taking office in 2013, Chinese President Xi Jinping has made a wide-ranging crackdown on corruption in public life a central part of his political agenda. The government is believed to use offers of lighter
sentences or better treatment of relatives as inducements for suspects to return from abroad.
source: SCMP