"This is for Syria" Shouts Knife Attacker in London Subway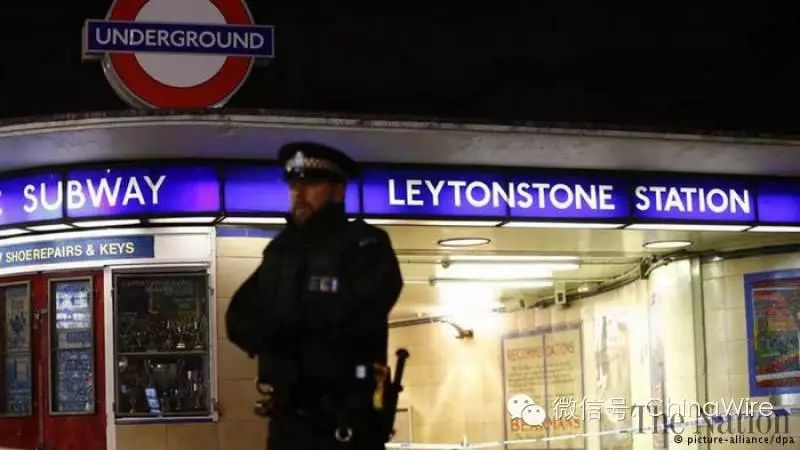 source: businessinsider.com
A man wielding a knife slashed a man in an east London metro station on Saturday, reportedly screaming "this is for Syria", before police used a stun gun to detain him in what they described as a terrorist incident.
A pool of blood near the ticket barriers at the Leytonstone Underground station, about 6 miles (10 km) east of central London, was visible in footage posted on Twitter that also showed the suspect confronting officers at just after 1900 GMT.
Police said initial reports indicated the man had also threatened other bystanders. One man had serious knife injuries that were not thought to be life-threatening and two other people had minor injuries, police said.
"We are treating this as a terrorist incident," Richard Walton, who leads the Counter Terrorism Command at London's Metropolitan Police, said in a statement.
An eyewitness quoted by British newspapers such as The Guardian said the knifeman had appeared to claim that he was retaliating for Western attacks on Islamist militants in Syria.
Police declined to comment on those reports and it was not immediately possible to independently verify them.
The Leytonstone incident will draw parallels with the May 2013 murder of British army soldier Lee Rigby, who was hacked to death just south of the Thames River by two Muslim converts.
Britain is on its second-highest alert level of "severe", meaning a militant attack is considered highly likely, mainly due to the threat posed by Islamic State militants in Syria and Iraq who are encouraging supporters to attack the West.
After Islamic State militants claimed responsibility for the attacks on Paris last month that killed 130 people, British Prime Minister David Cameron won approval from lawmakers on Wednesday to bomb the Islamist group in Syria.
British warplanes first bombed oil fields controlled by Islamic State on Thursday.