You can type the six-digit date December 3rd 2015 "120315" to get an auto response vocal recording, pinyin and translation for today's expression.

Today's expression is 閉嘴吧你 - Shut up! Shut your mouth!

Road rage nation: China's roads host 17 million incidents this year, most of them committed by men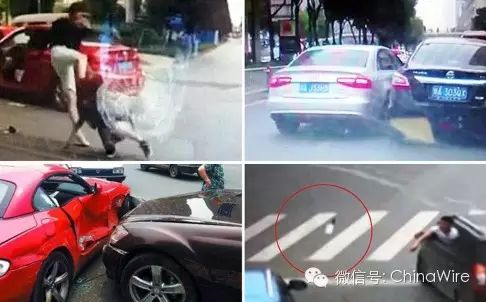 Anger management issues. Top right: A father and son altercation, and bottom left a passenger throws a meat cleaver at a car

China recorded more than 17 million road-rage incidents this year, nearly all of them committed by men, the official Xinhua news agency reported on Tuesday.
Road rage, or aggressive driving, is one of the major causes of traffic accidents in the country, according to report that appeared on National Transportation Safety Reflection Day.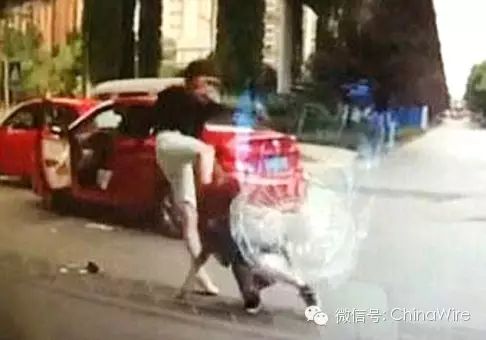 A male driver dragged the woman out of her car and savagely beat her.

So far this year, the number of anger-fuelled traffic offences has risen almost 3 per cent year-on-year to around 17.3 million, and 97 per cent of the offending drivers were men.

The number of cases involving distracted drivers - especially those operating mobile phones while driving - were also on the rise.

Last year, distractions caused just under half of about 6.5 million mild traffic accidents that left one or two persons slightly injured or caused little damage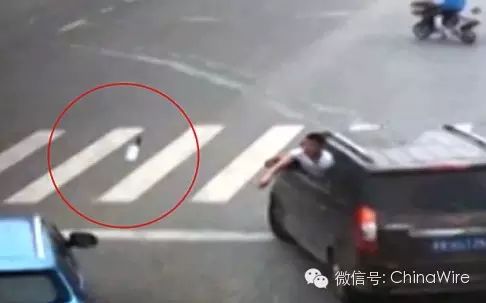 Two cars had been in a chase from several streets away when the passenger threw out the weapon.

But the number of distracted driving incidents rose by 11 per cent to more than 400,000, compared with the same period last year, the report said.

Since May, 2011, the government has included drunk driving and speeding in the criminal charge of dangerous driving. In November, the revised criminal law added new charges for driving overloaded vehicles such as school buses and transporting dangerous chemicals.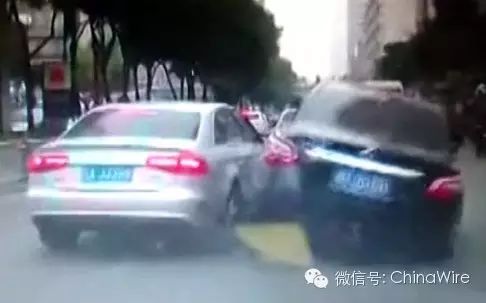 A Chinese driver was forced to brake after a silver Audi cut in front. But the driver of the black car took offence at being cut off and put his foot down.

One a positive note, the number of accidents involving drunk drivers dropped 25 per cent in the past four years. The number of casualties in such accidents dropped 39 per cent in the same period, the Traffic Management Bureau said.

Between 2011 and 2014, more than 1,900 traffic accidents involved overloaded motor vehicles. This category accounted for 27 per cent of accidents involving10 or more fatalities.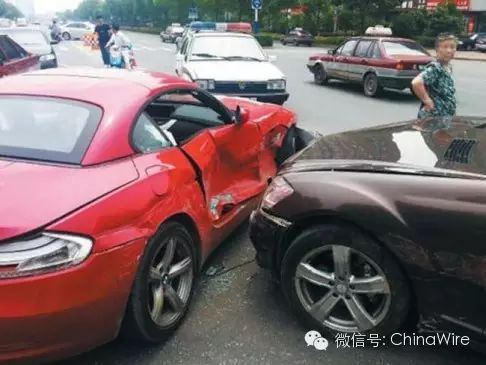 A father in a Mercedes S-Class and his very own son in a BMW Z4.

The report said those most likely to be charged with serious offences had been driving for less than one year or between six and 15 years.

source: SCMP