British Parliament Approves Air Strikes in Syria against Isis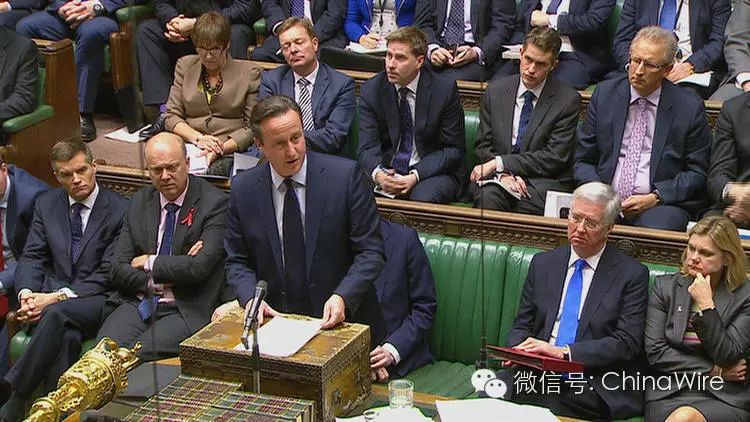 source: latimes.com
British lawmakers voted overwhelmingly on Wednesday in favor of launching airstrikes in Syria against Islamic State.
After more than 10 hours of passionate and often heated debate, the motion before the House of Commons was passed by 397 to 223.
"I think we can collectively be satisfied that as a house we have done justice to the gravity of the subject we are debating," Foreign Secretary Philip Hammond said as he closed the deliberations.
The discussions began in the late morning when British Prime Minister David Cameron laid out his case and called on lawmakers to back him in order to "keep the British people safe."
Describing the militants as "medieval monsters" who are part of a "death cult," Cameron stressed that there was no more time to waste in joining the U.S.-led coalition's mission to destroy those responsible for recent atrocities in Paris, Tunisia and elsewhere.
"This is not about whether we want to fight terrorism, this is about how best we do that," Cameron said. "We simply cannot afford to wait; we have to act now."
The motion before the House of Commons authorized airstrikes in Syria exclusively against Islamic State targets. The decision comes 15 months after Parliament voted overwhelmingly in favor of launching Britain's air campaign against the group in Iraq.
Cameron was widely expected to win the vote. However, the issue has created deep divisions among lawmakers, especially within the ranks of the opposition Labor Party.
The regular parliamentary schedule was cleared for the day, and about 104 members spoke at the debate, with many saying it was the biggest decision they had been called on to make.
Jeremy Corbyn, Labor's recently elected leader and a staunchly antiwar lawmaker, delivered a speech assailing Cameron for what he described as an "ill-thought-out rush to war" and a set of proposals that "simply do not stack up."
Corbyn allowed party members to have a free vote on the issue, and his shadow foreign secretary, Hilary Benn, closed the debate with an impassioned speech arguing in favor of airstrikes that was met with resounding applause.
"We must confront this evil," Benn said. "It is now our time to do our bit in Syria."
During his speech, Corbyn made sure that members of Parliament were aware that they would have to answer to their constituents and the British public for their decision. He called for a diplomatic solution.
"Do we send in bombers, not totally aware of what all the consequences are going to be, or do we pause, not send them in, and instead put all our efforts into bringing about a peaceful humanitarian and just political settlement to the terrible situation faced by the people in Syria?" he asked.
There has been little public or parliamentary will to extend airstrikes into Syria until last month's terrorist attacks in Paris, which killed 130 people. Islamic State claimed responsibility for the attacks.
Cameron said the violence in Paris gave the Western world a glimpse of "the head of the snake in Raqqah in action," a reference to the Syrian city that Islamic State treats as its capital. He said it was illogical to not join forces with allies when they most needed help.
Cameron also argued that it was futile to limit airstrikes to Iraq and respect a border that Islamic State militants do not recognize. He dismissed any arguments that the campaign in Syria would expose the British public to even more risk.
He cited statistics that since November 2014 seven terrorist attacks have been foiled by security services in Britain.
The terrorism threat level remains severe, meaning an attack is highly likely. About 800 people, including families and children, have traveled to Islamic State territory to join the group's self-declared caliphate.
"These terrorists are plotting to kill us and to radicalize our children right now. … They attack us because of who we are, not because of what we do," Cameron said.
Opponents argued that military intervention could not simply be about symbolism or a knee-jerk reaction driven by a desire to help allies.
They raised questions about where the bombing might lead: What was the long-term strategy? Would ground troops be involved? How would these actions help to end the civil war ravaging Syria?
The prime minister spoke of about 70,000 non-extremist fighters with whom Britain and other allies could potentially work.
Those numbers were received with skepticism by many.
"We risk repeating the errors in Iraq, in Helmand [Afghanistan], in Libya," said Conservative Party lawmaker John Baron, who voted against airstrikes in Syria.
He expressed his desire to see a comprehensive military plan and exit strategy, and a plan for how to deal with the aftermath in Syria if Islamic State were defeated.
"Many of these questions that we have asked remained unanswered," he said.