Budget Shanghai: Living on 10,000 Yuan Per Month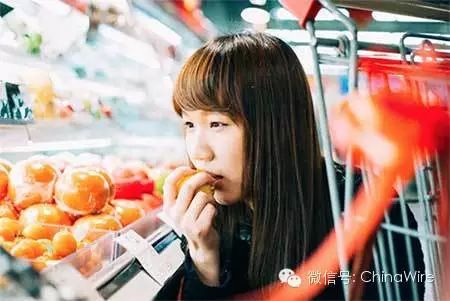 writer: Trey Archer source: echinacities.com
Before we get started, let's do the math: 10,000 RMB is about 1,500 USD, a salary of about 18,000 USD per year. While this figure in the US, Canada, the UK or Australia would be, by many standards, quite low, in China it's actually not that bad. In fact, according to a recent China Daly post, the average salary in Shanghai is just a tad more than 7,000 RMB per month – the highest in all of Mainland China, followed by Beijing and Shenzhen, respectively. As you can see, 10,000 RMB per month is actually more than the local average, so with a bit of budgeting it's completely manageable for a happy life in this vibrant city.
As an expat financial advisor in Shanghai, it's my job to help individuals budget their money and save for the future. Here is my advice to newcomers who earn 10,000 RMB monthly after tax.
Note: the 10,000 per month salary is based after tax and the mandatory social security fund taken from foreigners' salaries.
Rent (with utilities): 3,000 RMB per month
If you don't mind roommates, you can find 2-6 person shared apartments in a nice part of town (Jing'an or Xuhui), though you won't be living in the master bedroom and you'll share a bathroom with others. If you prefer privacy, look for some studios outside of the city center in Putuo, Xujiahui or Zhabei districts. In reality, these three districts are just a few metro stops from the city's hotspots so you're not really that disconnected as it may seem.
Eating: 2,000 RMB per month
There are three key ways to keep your eating budget down: One way is to eat local food; a meal at a small whole in wall goes for about 20 kuai. Two, buy groceries – fruits, vegetables, noodles and rice are extremely cheap, so stock up at your local supermarket to cut back. Lastly, just because you're budgeting doesn't mean you can't splurge every once in a while. When you do, remember to take advantage of deals and specials, like Blue Frog's two-for-one burgers on Monday night.
Drinking: 1,000 RMB per month
Obviously, if you don't drink, allocate this money to your savings pot. But for anyone who really knows Shanghai, it's clear that the city's expat circle revolves around booze. You're going to need around 1,000 RMB per month to keep up. For the true drinkers, hit up the nearest Seven Eleven for cheap bears and 7 kuai baijiu.
Necessities: 500 RMB per month
Toothpaste, shampoo, clothes, metro cards, taxis… no matter how hard we budget, these little things add up. Put away 500 RMB per month for these things, and when you need to make a purchase, get them in bulk at a large chain like Carrefour or Auchan to save big.
Exercise: 0 RMB per month
No, I'm not telling you don't need to exercise, but I am saying that you don't have to drop a ton of money on a fancy gym. Pushups, crunches, squats and the like are all effective exercises that you can do for free in the comfort of your own home. Look on the internet for effective routines, or follow a YouTube exercise channel, or go jogging and take walks. If you can't live without fitness, then a gym membership will cost around a few hundred a month (deduct this gym fee from your drinking budget since you're serious about getting in shape!).
Medical Insurance: 1,000 RMB per month
I bet you forgot about this one! For a 30 year old, the most basic medical insurance is going to cost close to 1,000 RMB per month. Yes, I know, it's a bit expensive, but it's highly recommended if the worst-case scenario happens. Actually, a potential client of mine rejected medical insurance months ago on the grounds that it was "too expensive." Months later, he broke his collarbone after being hit by a scooter. The entire medical expenses added up to 100,000 RMB! I hate to say I didn't warn you but...
It must be mentioned, however, that most employers give free medical insurance to their employees, so this may or may not be an issue. If so, chuck this pocket change into eating, drinking, traveling or savings.
Pension/Savings: 2,000 per month
If you love your job and aren't doing it for the money, congratulations! That's more than what most people can say. However, you're still going to need a plan for retirement. If your salary never increases, you may want to put away 2,000 RMB (about 315 USD) per month. If you invest wisely and experience a growth rate of 7% per annum, you can build a pension pot of 650,000 USD upon retirement, close to 40,000 USD for every one of your golden years!
Travel & Leisure: 500 per month
If you follow if this formula, you should have 500 RMB leftover. So what should you do? Travel and have fun! Use it for whatever you want, but if I were you, I'd explore the world. If you save 500 RMB a month, you'll have about 1,000 USD in travel money a year. If you're a true budgeter, that can add up to two nice trips a year. But if you're ready to splurge after all the saving you've been doing, take that thousand bucks and live it up in Thailand for a few weeks! You've earned it.