Social Slaughter: Mass Shooting in California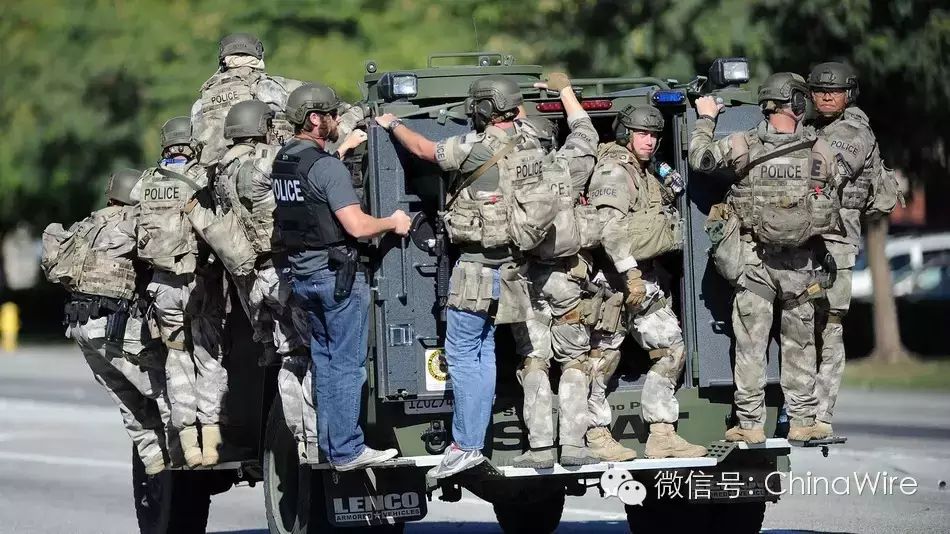 source: mashable.com
---
At least 14 people were killed and 17 others injured in a shooting in San Bernardino, California, on Wednesday morning when up to three shooters opened fire at the Inland Regional Center, according to San Bernardino Police Chief Jarrod Burguan.
After a car chase during the subsequent manhunt, two suspects dressed in tactical gear were killed, according to police. The two, one male and one female, were in a dark SUV. One police officer was injured during the confrontation. The chase began after officials followed up on tips that led authorities to a home in Redlands.
Another person, who was seen fleeing the gun battle near the SUV, has been detained, the FBI's David Bowdich said at a press conference, but their involvement is unclear and the investigation continues.
A live news feed showed the bullet-riddled SUV stopped in the middle of the road after the car chase. A body was lying near the vehicle. The area was shut down and people were asked to stay indoors and secure their homes. However, the neighborhood between Richardson and South Mountain View avenues is no longer on lockdown, according to police.
We are asking that all people in the SB area south of San Bernardino Ave east of Mt. View stay in their homes w/doors locked & secure
— SB County Sheriff (@sbcountysheriff) December 3, 2015
Bullet-riddled SUV in 1300 block of S. Waterman in San Bernardinohttps://t.co/u5lTveArpy
https://t.co/fZr7k2Srd2
— ABC7 Eyewitness News (@ABC7) December 2, 2015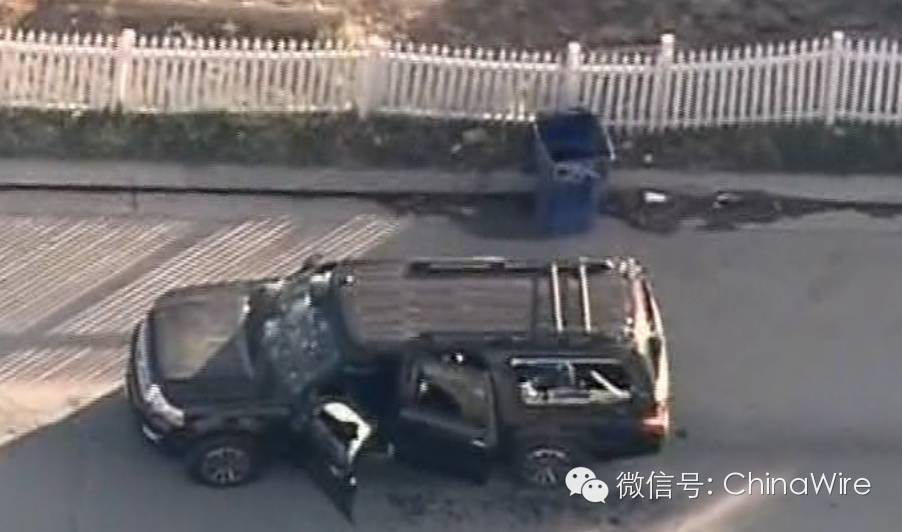 The relationship between the two suspects is still unknown. Police found what could potentially be an explosive device at the shooting location and are proceeding cautiously with their search of the Redlands home where the chase began. Police have a warrant to search the home, according to reports. The SUV "was cleared of any explosive devices," San Bernardino County Sheriff's Department said on Twitter.
"These are people that came prepared," Burguan said. He added that the shooters were "armed with long guns, not handguns" while in the building. He said the suspects may have fled in a "dark-colored SUV."
"We do not know what the motive is for the shooting at this time," said Burguan. "At minimum, we have a domestic terrorism situation."
Someone did leave the party angrily, but police do not know if that person came back or if that person was involved in the shooting.
The Inland Regional Center is a state-funded nonprofit that works with people with developmental disabilities and their families. Reports said the shooters opened fire in a conference room that was being rented out by the the San Bernardino County Department of Public Health for a holiday party.
A local NBC affiliate aired video showing multiple victims, some of them bloodied and lying in the street as emergency workers tended to them after the attack. Others were wheeled away on gurneys.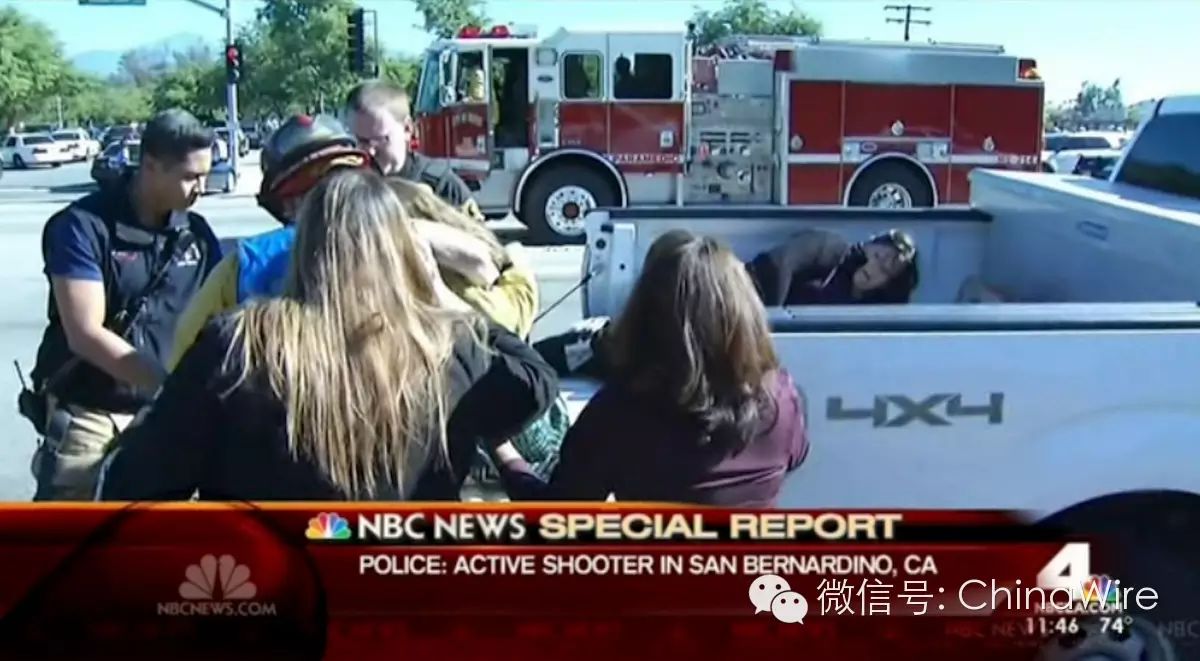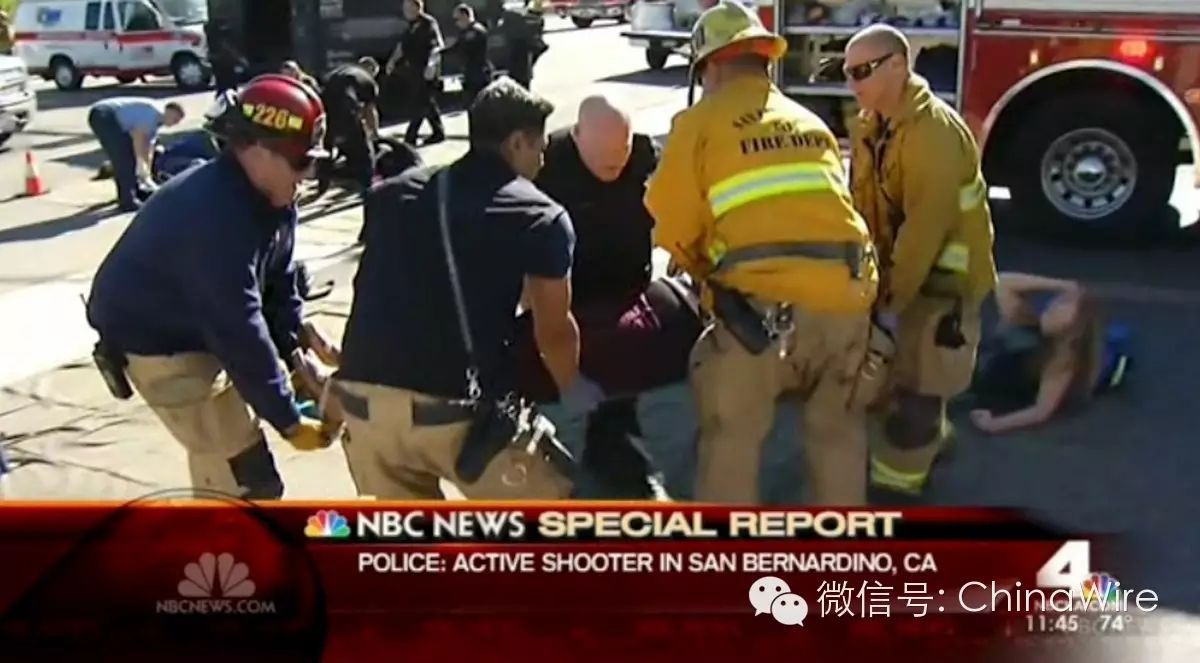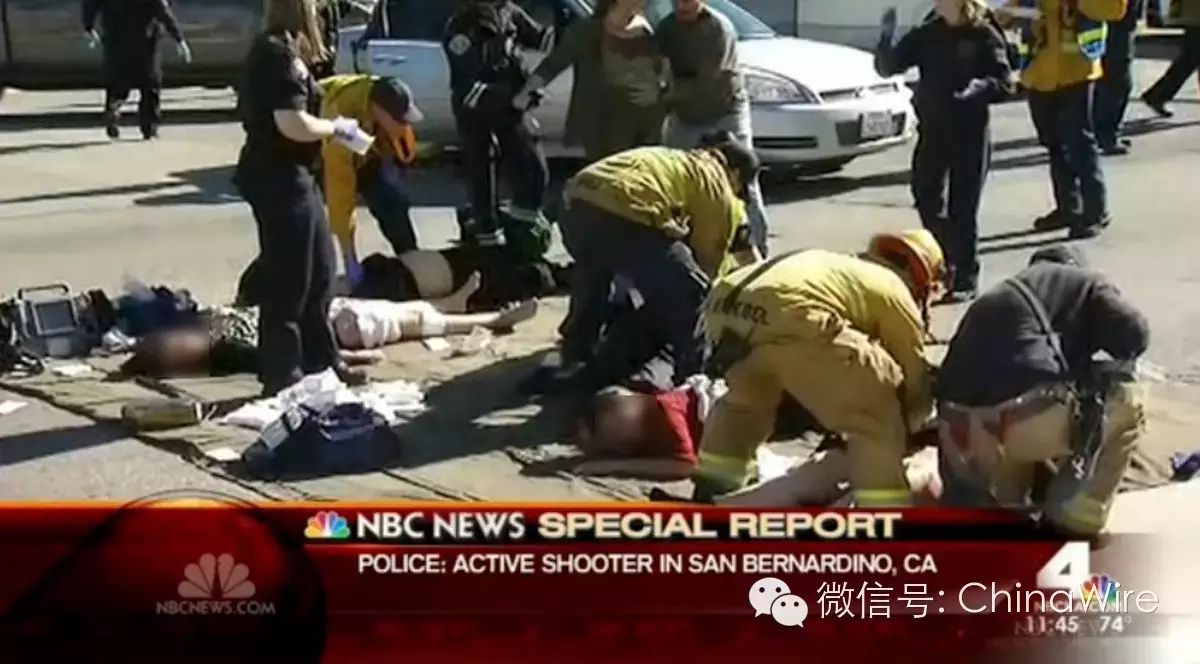 Family members awaited those who had been evacuated from the building at the Hernandez Community Center.
The Hernandez Center on Third and Sierra Way has been set up for family members to go for information #SanBernardino
— SB County Sheriff (@sbcountysheriff) December 2, 2015
Employees from the IRC building arriving at the Hernandez center.pic.twitter.com/aX2hHCLahe
— Crystal Cruz (@CrystalCruzCBS) December 3, 2015
A White House official confirmed that President Barack Obama was briefed on the shooting. During a previously scheduled interview with CBS News, Obama spoke about the shooting, noting that the situation was still active.
"The one thing we do know is that we have a pattern now of mass shootings in this country that has no parallel anywhere else in the world and there are some steps we could take, not to eliminate every one of these mass shooting, but to improve the odds that they don't happen as frequently," said Obama, once again reiterating calls to tighten gun control laws to prevent future shootings.
"For those who are concerned about terrorism, some may be aware of the fact that we have a no-fly list where people can't get on planes, but those same people that we don't allow to fly could go into stores in the United States and buy a firearm and there's nothing we could do to stop them. That's a law that needs to change."
Inland Regional Center president and CEO said the focus of the shooting was on a building that houses at least 25 employees as well as a library and conference center.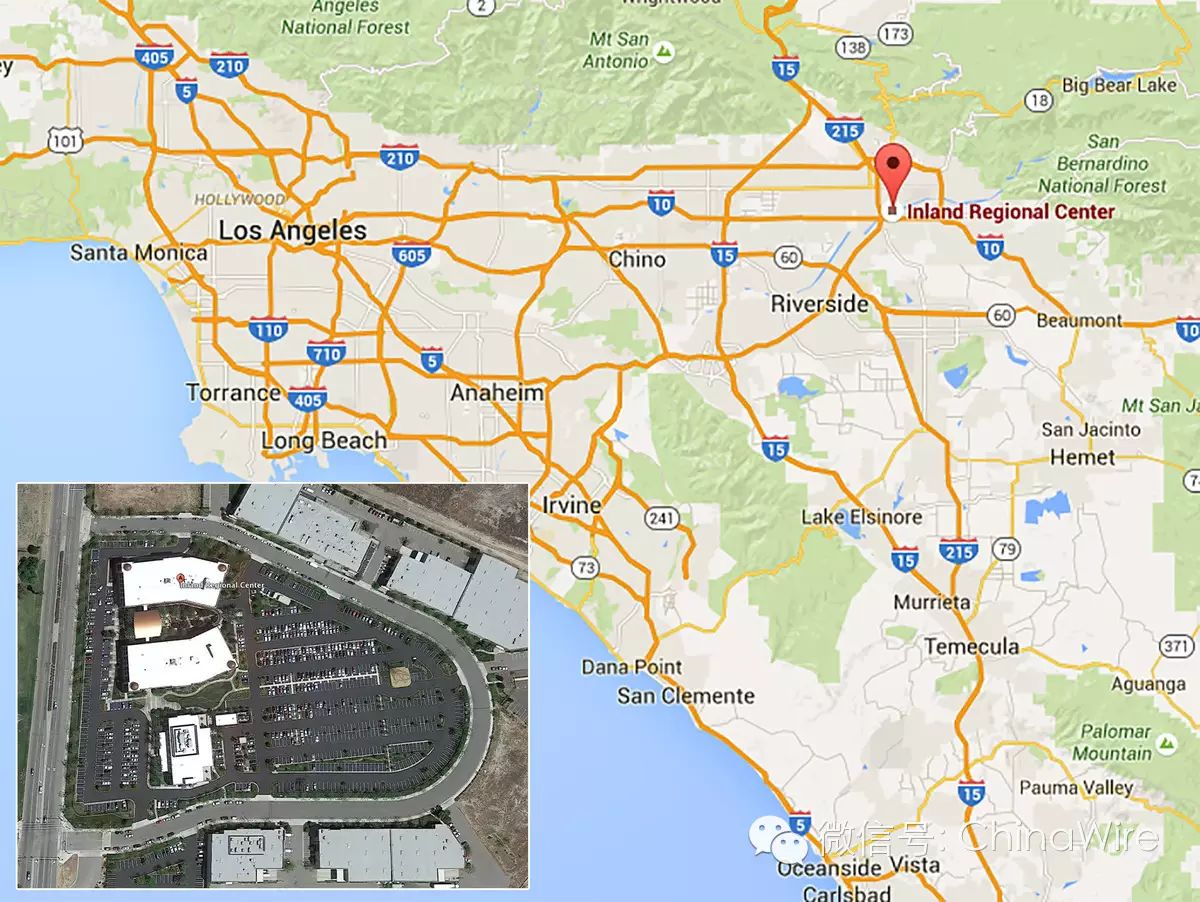 Mary Beth Field told the Associated Press that "the incident is in the conference area," which the San Bernardino County Department of Public Health was renting out for a banquet. The department confirmed that several of its employees were inside when the attack began, according to the AP. Field said that people served by the center also would have been in the building.
A man whose daughter was at the center spoke to KTLA and said San Bernardino County had rented the conference center for a holiday party and award ceremony. She was in the bathroom when she heard gunshots.
Terry Petit says he got a text from his daughter saying she was hiding after gunfire erupted at the social services facility in Southern California where she works. Petit choked back tears Wednesday as he read the texts for reporters outside Inland Regional Center in San Bernardino.
He says she wrote: "People shot. In the office waiting for cops. Pray for us. I am locked in an office."
Father reads text from daughter: "Shooting at my work. People shot...Pray for us."https://t.co/Hv8FNXsc3X
https://t.co/vEnH2FNdBe
— ABC7 Eyewitness News (@ABC7) December 2, 2015
Dozens of people were seen evacuating from the building with their hands in the air. Hours after officials first reported the shooting, the situation was still an active one, according to the San Bernardino's Sheriff's Department.
Those evacuated from the building were escorted to a nearby golf course by police.

People are escorted into the San Bernardino golf club after active shooter took place at Inland Regional Center pic.twitter.com/Afv1MxXp0K
— Micah Escamilla (@MicahEscamilla) December 2, 2015
The Inland Regional Center held a holiday party on Tuesday for those who attend the facility. They posted video of the festivities to their Twitter account and photos to their Facebook page showing the celebrations.
The ICF Holiday Party is in full swing! ☃ pic.twitter.com/AzOCbliVmb
— Inland RC (@InlandRegional) December 1, 2015
The San Bernardino Sheriff's department was appealing to the public for any information on the shooting.