Asian Nights/Foreigner Nights
Asian Nights/Foreigner Nights
Just over one year in Beijing (Huilongguan) and 6 years in Seoul has taught me 2 things:
1. Plan ahead for a night out with them, as it seems though spontaneity after work isn't a common thread.
2. Accept the differences, don't fight it.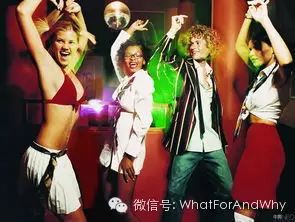 Hear foreigners and my friends always saying,
"How come they always go home early?"
"They can drink Bijou all night, but can't handle Whiskey or Tequila…how does that make sense?"
"And when they go out, just 1 or 2 drinks and stop?
Rarely is it phrased:
"Do they go home early because they live with their families?"
Or
"…Maybe Bijou is so different than Whiskey it hit's 'em harder. 'Cause I know Bijou fucks me up."
Or
"I don't think I could ONLY drink 1 or 2. I'm not sure how they can do it?"
COIN FLIP
"How can they always stay up so late?"
Beer, shots, Long Island Ice Tea's all night until the sun comes up…but early taxi rides home after Bijou for them."
"And when we go out with them, can't just eat dinner and have 1 or 2 beers…always more."
Rarely ever is it phrased:
"I cannot stay up that late. How do they do it?"
"Have to be strong to drink Bijou, how come I can't handle Tequila shots?"
"My friend asked me why I don't stay out longer with them…I don't know?"
Accept, or to fight? 7 years plus now and I'm so tired of fighting the differences. Too many nights spent arguing over the Why's and How's. Looking for the
"Oh, that's why."
"Never saw it like that, I feel very stupid."
"You know what? I'm gonna try that way…because what I'm doing, or was taught where I'm from (insert country) aint fucking working.
So what's working for you, and what aint?
Looking forward to hearing comments and stories about any and all of this.
Next Thursday's topic will be:The death of forced Marriage.
Thanks for following us.
James wechat ID:JamesHolt1
Niki wechat ID: fy54646924
Anything wanna ask? Or want to share your ideas to us? Send us a friend request please! We have a group for you guys!