How to Buy Outboard Motor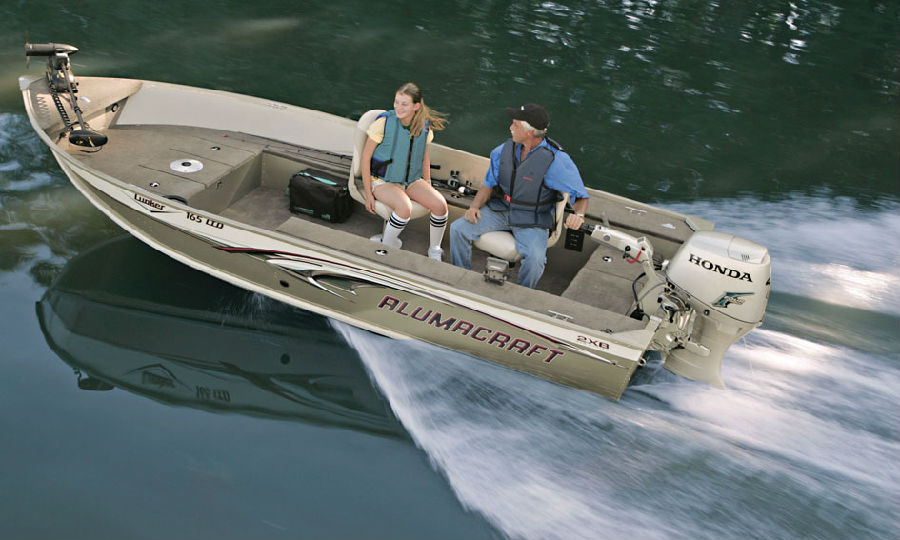 You're thinking about replacing your old, tired two-stroke outboard motor because it's in your garage for repairs once again. Outboard motors went through a dramatic change in design over that last few years, mostly because the EPA's 2006 regulations included outboard motors as a regulated category. Finding the right motor for the hull is paramount to performance and handling. Here's how to buy an outboard motors that's right for you.
Instructions
1. Know the hull's weight. Knowing the boat's dry weight enables you to select the engine that will best power it. An under-powered engine on a larger hull will tire out the engine and give you less than optimum performance. An over-powered engine will cause handling problems from over-torquing.

2. Size you engine appropriately. Honda's BF115 is a rather heavy 496 pounds for a 115, so it's better for a beefier hull. Conversely, Mercury's Evinrude E115 weighs only 349 pounds due partially to it's smaller engine displacement of 1.7 liters, and does better on a smaller hull.
3. Read the reviews on outboard motors from "Popular Mechanics" and "Consumer Reports." With a major purchase like an outboard motor, it makes sense to take the time to read some reviews before you buy. "Popular Mechanics" and "Consumer Reports" are two great places to find reviews on outboard motors.
4. Consider noise pollution and buy a Honda. Honda outboard motors tend to be more quiet than the others, so if you're looking to maintain the serene lake experience, buy a Honda. Honda also has the benefit of having a VTEC engine.
5. Select a motor by your type of boat. For instance, a pontoon boat can be powered by a much smaller, and less expensive, 60-hp engine while a stern-drive boat requires a larger motor, usually from 115 to 300-hp to power it.