Art | Painted Lace Building in Poland
There's a big head made from reclaimed wood and found objects lying in a park in New York
Brooklyn-based artist Nicolas Holiber, has created "Head of Goliath," a sculpture made from reclaimed wood and found objects.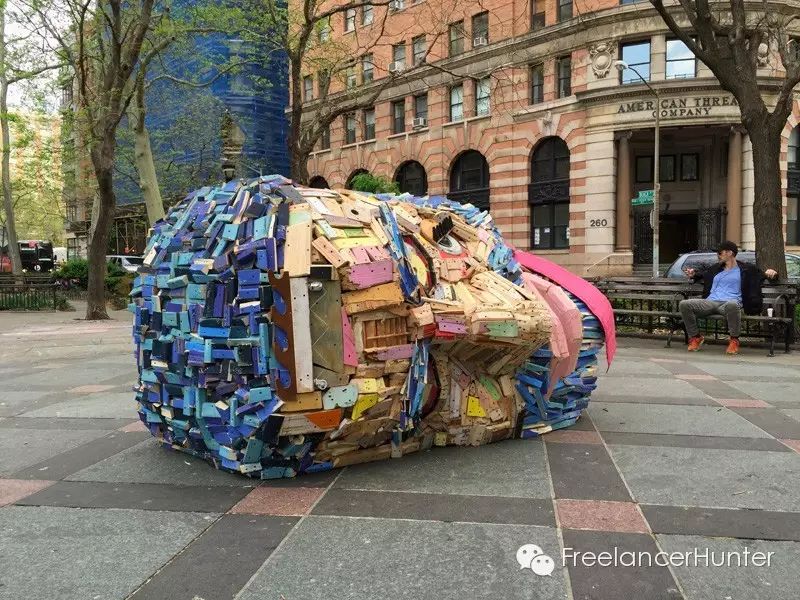 Inspired by the biblical tale of David and Goliath, Nicolas Holiber created just the head of Goliath to represent the challenges that people find when they come to New York.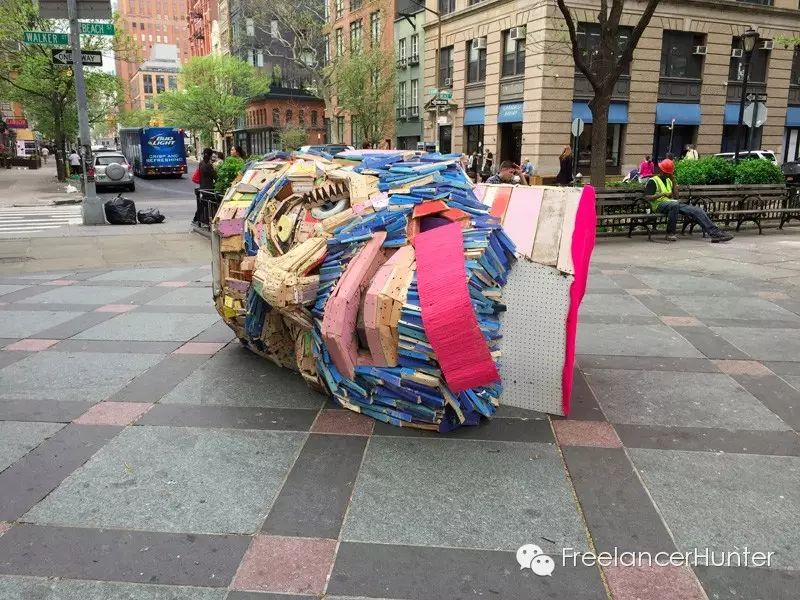 The sculpture can be found in Tribeca Park, New York, until the 20th of September.
Street Artist Decorates A Building In Poland With Painted Lace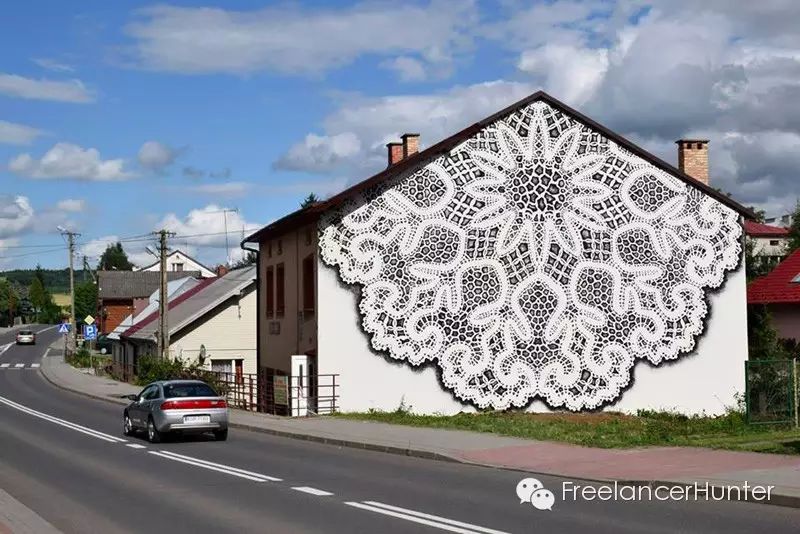 Street artist NeSpoon has recently transformed the wall of a building in Poland, by adding an intricate painting of traditional lace.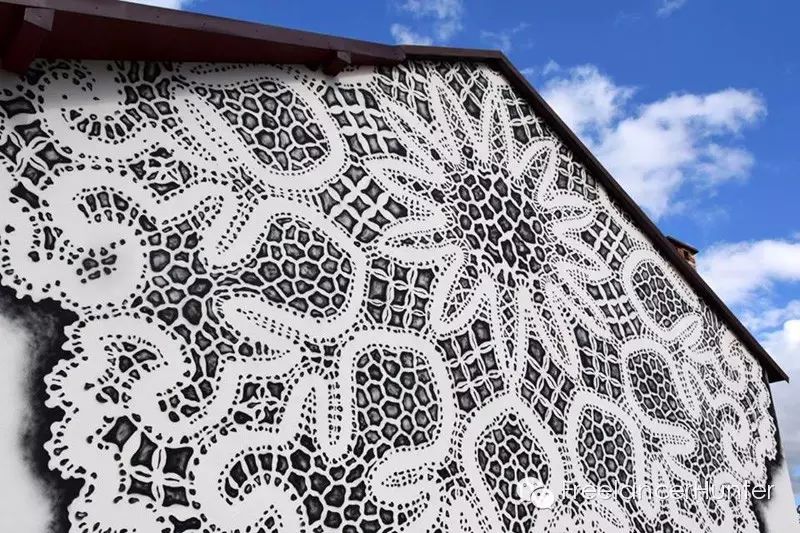 The art piece can be found in Bobowa, Poland, a town that is renowned for its traditional handmade bobbin lace.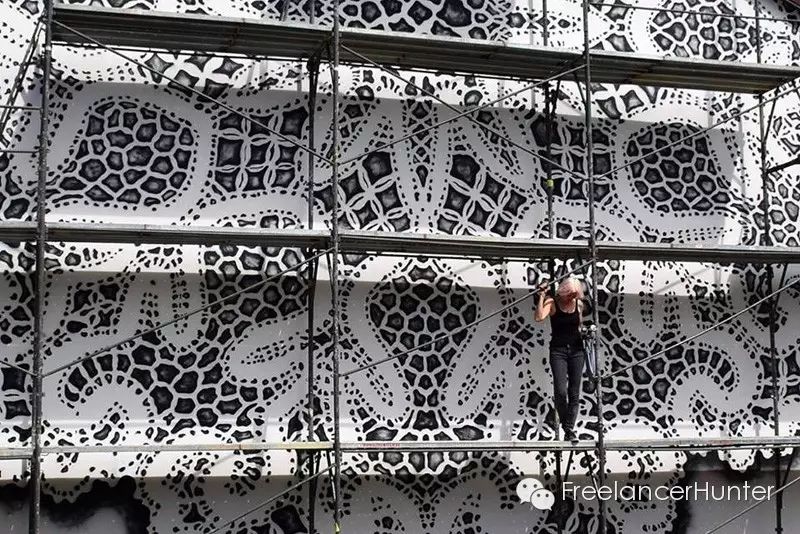 A Pulsating Cloud Of Light To Fill London's Covent Garden
If you're in London between the 27th of August and 27th of September, make sure to stop by Covent Garden, to see French artist Charles Pétillon's first public art installation.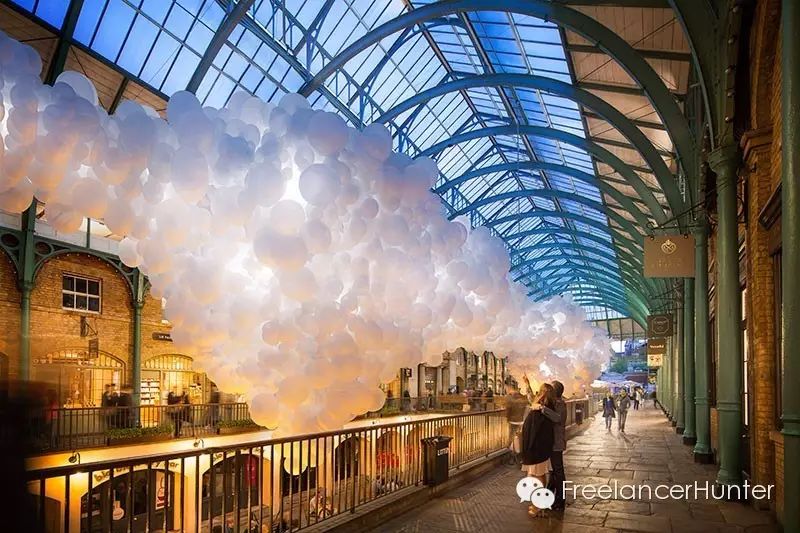 The installation will be made from 100,000 giant white balloons, that will gently pulsate white light to symbolise the beating of a heart, and reflect the history, energy and dynamism of the district.
-END-
FreelancerHunter
Here we offer freelancer job opportunities
Share cool content for a global view
Recruiter 丨 Applicant 丨 Say hi
Feel free to contact
Wechat ID:FreelancerHunter
Scan fingerprint can be concerned