Red beach nation Scenic corridor
Attraction Instruction:
Red beach is located in the Liaohe delta wetland, located in the southwest seashore of Panjin, formed by large red alkaline grass. Red beach national scenic corridor is the biggest red beach area, where you can walk in the wooden footway, see red blazing alkaline grass infinite extended on the coastline, and the red beach oil Wells under the setting sun in the distance is a charming picture.During autumn we can see the golden rice fields and the red beach photograph echo, and groups of migratory birds fly in the depths of the tidal flats.


National scenic corridor from "Er jie gou Hun jiang gou" bridge, north to "Jie guan gou"bridge and interface with tourist road, overall length 18 km.Compared with other old red bench scenic, red beach area of national scenic corridor is larger, with broad road, here you can ride along in the scenic spot, it is more convenient to visit.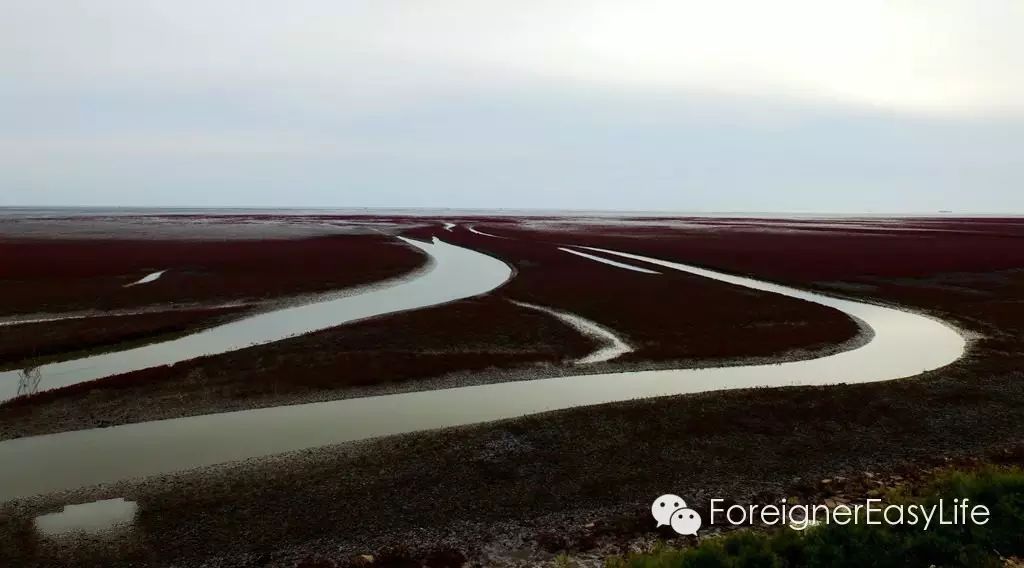 Red beach ornamental period for every year is from May to October, during winter will become yellow withered, therefore the scenic spot is not open in winter.Red beach in early April the alkaline grass is tender red, after will gradually turn to deep color, and October will change from red to violet, so from Aug to Oct is the best period, we can see the crimson red beach.