Cinema in China: Films to Watch in November 2015
|

2015-11-07
Author:CNFYI

|

|
Tap CNFYI next to the date.
Compared to October, this November in China is a veritable western film feast. There are 7 English language films lining up, with 6 of them scoring over 6.5 on IMDB. Given that there will only be 2 western films coming out in December, November is definitely the best time to hit the cinemain 2015. OK let's stop talking, get your diary out, and make sure you don't miss this rare treat.

3rd November – Everest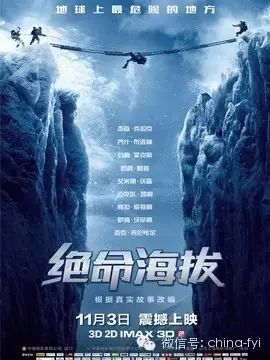 A climbing expedition on Mt. Everest is devastated by a severe snow storm.
7.3 on IMDB
4th November – Maze Runner: The Scorch Trials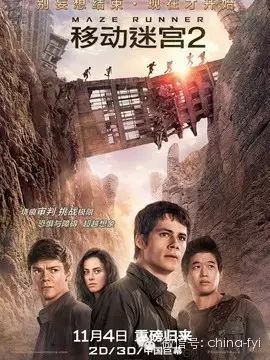 After having escaped the Maze, the Gladers now face a new set of challenges on the open roads of a desolate landscape filled with unimaginable obstacles.
6.9 on IMDB
6th November – The Peanuts Movie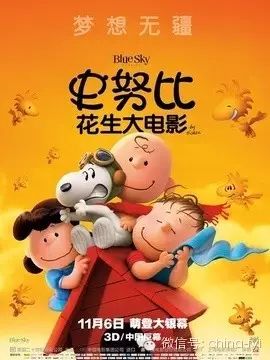 Snoopy embarks upon his greatest mission as he and his team take to the skies to pursue their arch-nemesis, while his best pal Charlie Brown begins his own epic quest back home.
7.9 on IMDB
13th November – 007: Spectre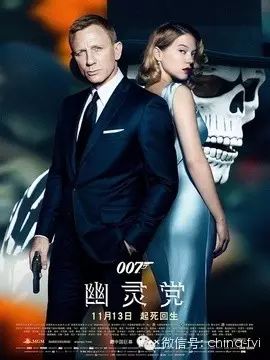 A cryptic message from Bond's past sends him on a trail to uncover a sinister organisation. While M battles political forces to keep the secret service alive, Bond peels back the layers of deceit to reveal the terrible truth behind SPECTRE.
7.5 on IMDB
20th November – The Hunger Games: Mockingjay – Part 2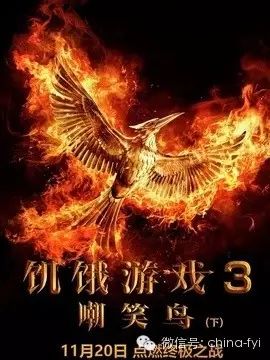 After being symbolized as the "Mockingjay", Katniss Everdeen and District 13 engage in an all-out revolution against the autocratic Capitol.
To be released on the 20th of November
25th November – The Martian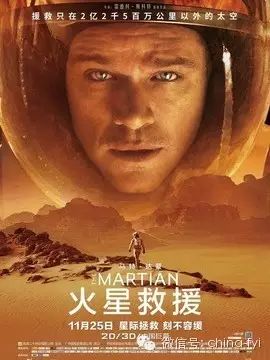 During a manned mission to Mars, Astronaut Mark Watney is presumed dead after a fierce storm and left behind by his crew. But Watney has survived and finds himself stranded and alone on the hostile planet. With only meager supplies, he must draw upon his ingenuity, wit and spirit to subsist and find a way to signal to Earth that he is alive.
8.2 on IMDB
Films still available in November:
Ant-Man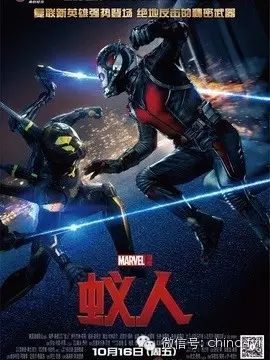 Armed with a super-suit with the astonishing ability to shrink in scale but increase in strength, cat burglar Scott Lang must embrace his inner hero and help his mentor, Dr. Hank Pym, plan and pull off a heist that will save the world.
7.7 on IMDB
The Little Prince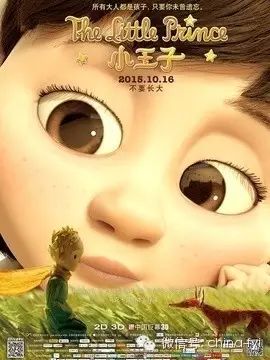 A pilot crashes in the desert and meets a little boy from a distant planet.
7.7 on IMDB
Hotel Transylvania 2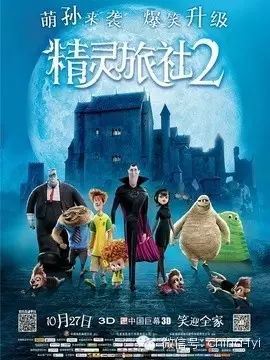 Dracula and his friends try to bring out the monster in his half human, half vampire grandson in order to keep Mavis from leaving the hotel.

7.0 on IMDB
Long-press the below QR code and extract code .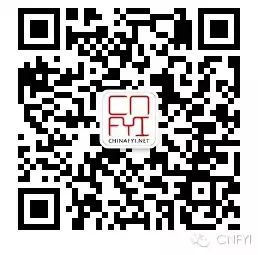 For more information about living in China, tap 'Read more'.