Attraction Instruction:
Dongdai River tourist area is located in the southwest side of Huludao city Suizhong country, only seven kilometers away from Qinhuangdao Shanhaiguan area. It includes the Wanjia town and its surrounding coastal towns and villages, beaches and many historical site scenic spots.Similar to Beidai river, Nandai river, there is also one large beach in Dongdai River, and there is beautiful sea view. But due to the late development, Dongdai River still keep pristine seashore scenery. Dongdai River Zhimao bay is the most famous beach, here is also the Pilotwings Resort which the nearby city tourists gathered together. They go to the beach for the sun shine, photograph, or play with children, play sand, catch crabs, then go to eat seafood, enjoy freedom of far away from the city.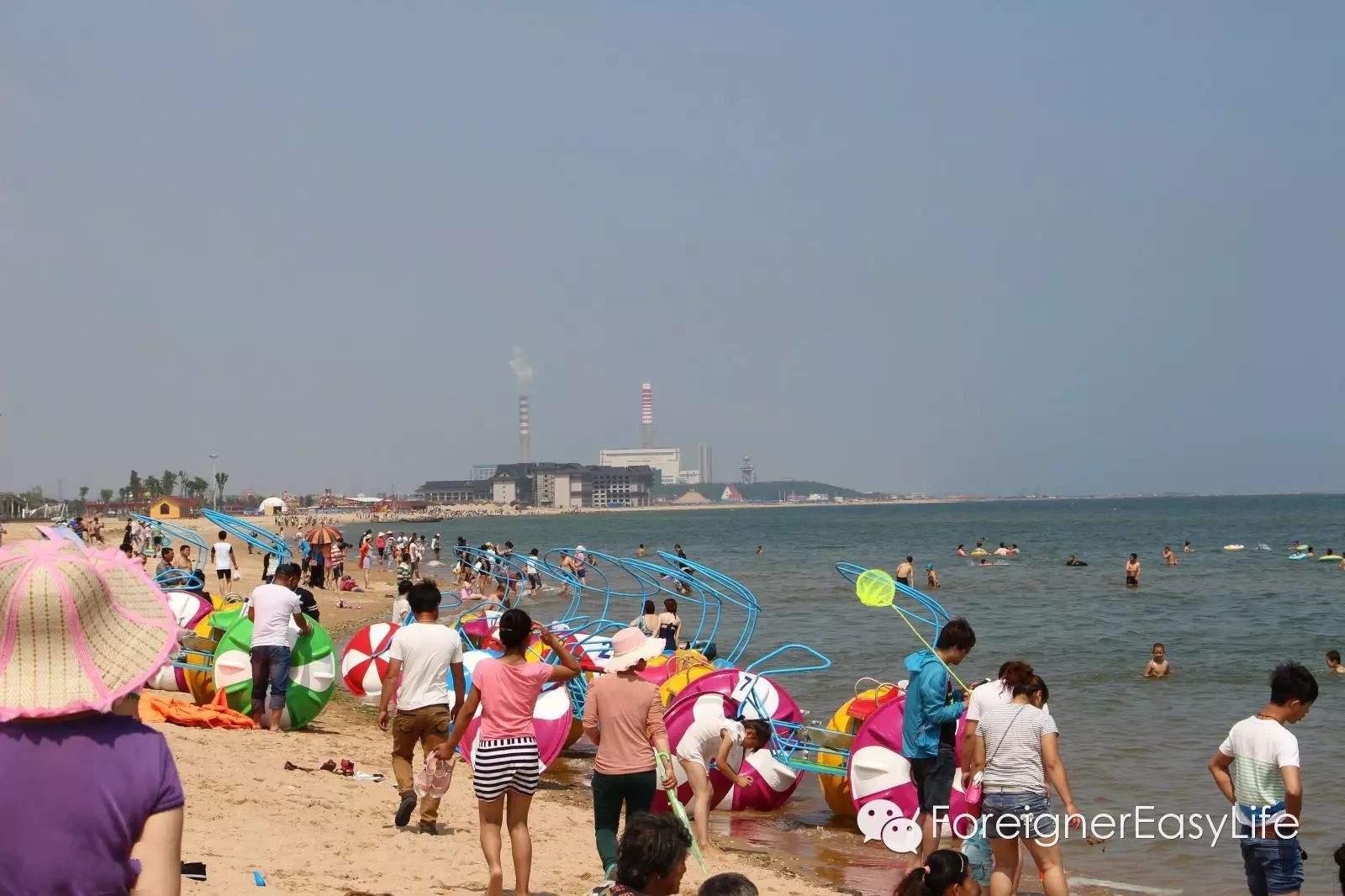 Zhimao bay is one quiet fishing village which is located in southeastern of Wanjia town, about six kilometer to Wanjia town. No reef here, sandy is good too, is one expanse natural beach. With the long coast, there are many beach one by one. Currently no entrance fee. There is boat, jet skis and other water sports, need money.Here most is self-drive tourists, and a lot of visitors come from Beijing, Tianjin. The parking charge normally is 10 to 20 yuan. From Beijing, shenyang and other places also there is train to new Dongdai River railway station.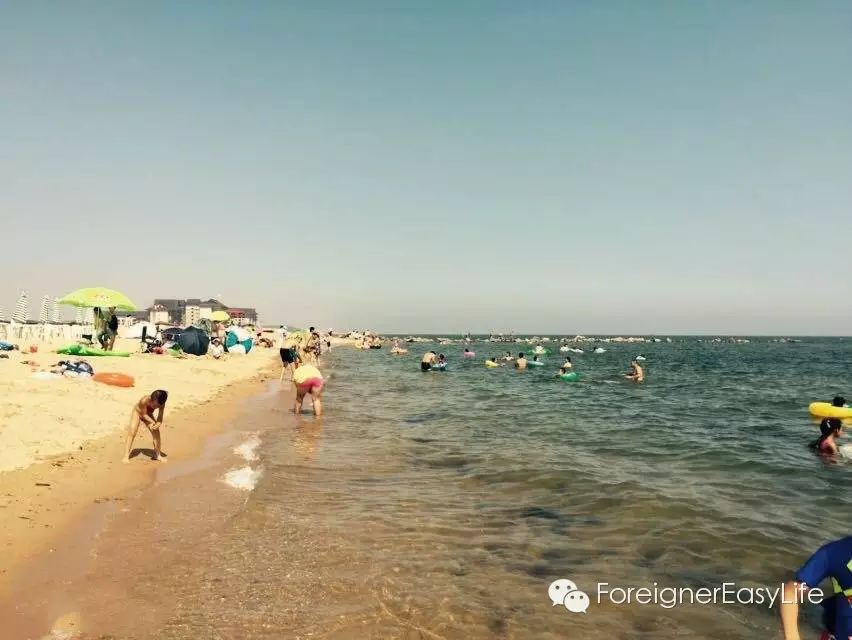 In addition to the seaside holiday, there are many ancient sites in Dongdai River, such as Tateishi wonderful view in Zhimao Bay. Five emperors in history has been here for tour of inspection and left many poem.The opposite of Tateishi is Qinshihuang emperor palace - Tateishi palace. Qinshihuang emperor build palace here, engrave the famous "Tateishi Gate", "Meng jiang women cry the Great Wall" moving legends left here.Near here there is also Meng jiang women temple, Buddha temple and other scenic spots. And famous special section of the Great Wall on water.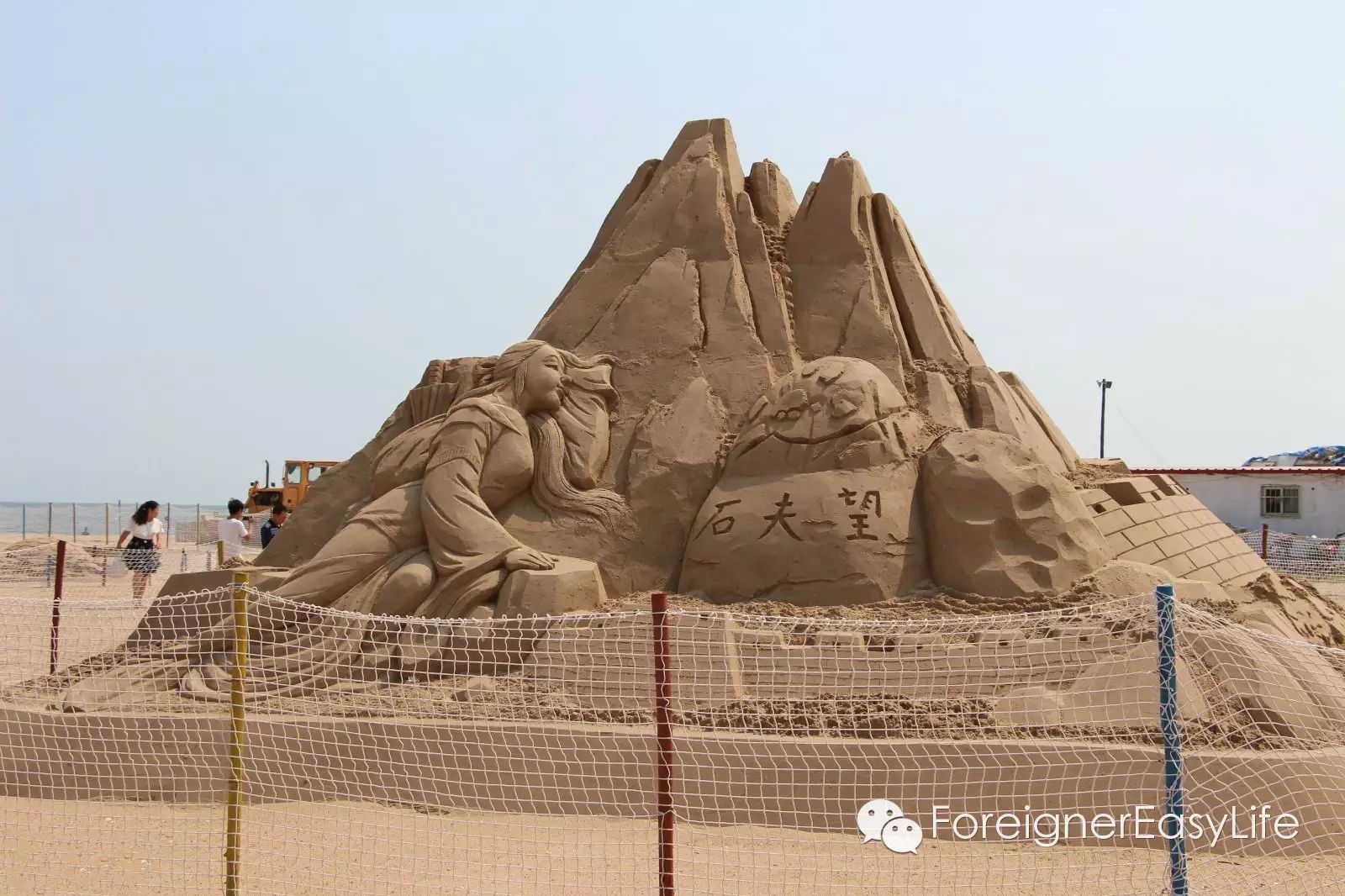 In Dongdai River tourist vacation usually you need live here for a night, there are full village in Zhimao bay, and basic sevices is accommodation and catering service, the price is about 150-200 yuan per person during weekend. There are also many upscale resort hotel and serviced apartments, price is 300-600. Dongdai River seafood is characteristic. There are many kinds of seafood BBQ in Zhimao Bay during busy season. You can also buy them by yourself and give to restaurant to cook them.