How to: dental care for newborns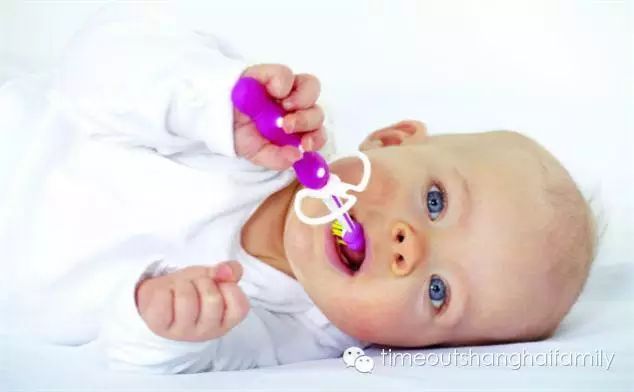 Unsure of how to take care of your little one's dental hygiene? We get our Beijing correspondents to ask local dentists about your commonly asked questions
When should children first visit a dentist?
Dr Philip Chan, Oasis Dental Chairman, Oasis Health International Hospital Dental Department (PC): The short answer is: 'first visit by first birthday'. Taking your child to the dentist at a young age is best way to prevent problems such as tooth decay, and can help parents learn how to clean their child's teeth and identify his or her fluoride needs.
Bringing your child to the dentist early leads to a lifetime of good oral care habits and acclimates your child to the dental office, thereby reducing anxiety and fear, which make for plenty of stress free visits in the future.
Dr Zhang Ping, Dentist, Amcare Clinic (ZP): Early dental visit centres on the early initiation of preventive care and counselling, including evaluation of dental risks such as caries or malocclusion and anticipatory guidance regarding dental hygiene, fluoride, diet, dietary habits, and oral habits.
What can parents do when babies start teething?
PC: Red and swollen gums, heavy drooling, sleepless nights, inconsistent feeding, biting and grumpiness are all signs that your baby's first tooth is on its way. Your baby may also develop a red rash on her chin and lower lip from dribbling.
Gently wipe the dribble off with a soft cotton cloth, but don't rub, as the area will be tender. Smoothing a barrier cream such as petroleum jelly on her chin may help to protect her skin from getting sore.
Giving your baby something clean and cool to bite on may make her more comfortable by providing a welcome distraction from any pain. Cold water in a bottle or, if she prefers, a feeding cup, may also help to calm her gums. If she's old enough for solid foods, offer her cold purees or plain yoghurt.
ZP: Parents frequently report that their teething infants have fever or diarrhoea. However, no proven association exists between these symptoms and teething. To prevent choking, teething rings and other chewing devices should be in one piece. To prevent promotion of dental caries, these devices should not be dipped in sugary substances.
How do bottles and pacifiers affect baby's dental health?
PC: For those babies not breastfed, there is general agreement that around one year of age is a good time to wean the baby from the bottle. Pediatric dentists like to see children give up bottles as soon as possible as they see an alarming number of toddlers with Nursing Bottle Decay.
This type of decay, which begins on the front teeth, is only seen in toddlers. It results from prolonged use of sweetened liquids. Sucking is a basic instinct of infants. While there have been debates about the usefulness of pacifiers, its benefits seem to outweigh any potential shortcomings for children. If it helps comfort your baby, then use it. Be certain to use pacifiers with a large flange that sits on the outside of the mouth and an oval shaped teat as its safer ands helps with dental development.
How should one care for infants' gums before teeth start growing?
PC: Different methods have been recommended. A popular technique is to use a clean, small gauze pad. Alternatively, a clean dry wash cloth can be used. The gums are firmly wiped to remove liquid and food debris. This is done before bedtime.
What dental care habits should parents inculcate?
ZP: Parents should be encouraged to clean the child's teeth twice daily. The teeth may be cleaned with a small soft toothbrush. Flossing should be initiated when the space between teeth becomes too small to clean adequately with a toothbrush.
Parents should supervise brushing and flossing until the child is about eight years old and can tie shoelaces. Supervision may be necessary before then to ensure that the proper amount of toothpaste is used and that the child does not swallow the toothpaste. Evidence to support the use of electric brushes over manual brushing in preschool children is lacking.
Toothpaste containing fluoride is recommended, but to avoid fluorosis, it should be used in small amounts.
We suggest that all children with teeth have their teeth brushed twice daily with small amounts of fluoride containing toothpaste. Minimal toothpaste should be used to reduce the potential for gagging.
Even more oral hygiene tips from Dr Philip Chan
Choose a small, child-sized, soft-bristled toothbrush. Soaking the brush in warm water before brushing can soften the bristles.

Use an amount of fluoride toothpaste the size of a grain of rice as soon as your baby's first tooth appears. Graduate to a pea-sized amount when your child turns three.

Brush your child's teeth twice a day – in the morning and just before bed. Spend two minutes brushing and focus on the back molars as this is where cavities often first develop.

Replace the toothbrush every 3 or 4 months, or sooner; never share a toothbrush with others.

Start flossing once a day as soon as two teeth emerge that touch. Using floss sticks or picks might be easier than string floss.

After your child turns six, a fluoride rinse can help prevent cavities. Rinsing after a meal with water will also help remove some larger particles of food left on or between the teeth.