Sadara Chemicals Complex Nears Completion
Sadara Chemicals Complex Nears Completion
Sadara, a joint venture (JV) developed by the Saudi Arabian Oil Company (Saudi Aramco) and The Dow Chemical Company, is currently in advanced stages of constructing the largest chemicals complex ever built worldwide in Jubail Industrial City, in Saudi Arabia.
Dow polyurethane business regional commercial leader for sub-Saharan Africa Mohammed Sami tells Engineering News that the companies chose the location of the complex "very carefully", as Sadara will be the first and only megacompany in this region to supply basic raw materials, such as polyurethane building blocks, to industries, thereby promoting the manufacturing capabilities of the region's developing countries.
Polyurethane raw materials will include rigid, semi-rigid, flexible foams, adhesives, sealants, coatings, elastomers and binders.
" . . . and this supply is not only limited to the Middle East and Africa but will also be made available for export to Asia and Europe," he adds.
Sadara is on track to deliver its first products in the second half of 2015, with the complex in full operation in 2016, as stated on Sadara's website.
More than 54 000 people are employed to construct the chemicals complex, which will comprise 26 integrated manu-facturing plants, with a collective capacity to produce more than three-million tons of product a year.
Sadara will produce key products for the chemicals industry in the region, such as poly- ethylene, propylene glycol, poly- ether polyols and aromatic iso- cyanates, used predominantly for the production of adhesives.
Sadara aims to be a Fortune 500 company within the first year of full operation.
The JV agreement between Dow and Saudi Aramco was signed in July 2011, with funding for the multibillion-dollar investment mainly from the shareholders of both companies.
Sami points out that Sadara investment is one of the building blocks that will contribute to boosting manufacturing sectors in sub-Saharan Africa in general and countries such as South Africa, specifically, by enabling them to export their products and services, as well as fulfil local demand for imported products, subsequently increasing employment levels and local production.
Dow demonstrated its commitment to sub-Saharan Africa by opening its first Polyurethanes Systems House, in Durban, KwaZulu-Natal, in September.
"We are in South Africa to provide fire-rated and more sustainable polyurethanes for thermal insulation, specifically for the construction industry, so that it can come in line with the latest regulations and standards for buildings," Sami advises.
South Africa will benefit from using polyurethane, which is known for its insulation prop- erties, as the country's construc-tion challenges, such as the lack of resources available for adhesives, sealants and coatings for infrastructure repair, as well as energy constraints, which continue to impact on its economy, he adds.
". . . local needs for more energy efficient houses and food trans-portation to conserve energy can be met with our global innovations tailored to South Africa's market needs," explains Sami, adding that Dow's Durban investment was welcomed by State-owned power utility Eskom, which encourages the construction industry to build more energy efficient homes.
Eskom's 'Insulation in build-ings: residential homes and commercial buildings' report, published in 2010 states: "With electricity costs rising, energy efficiency is also becoming a priority for property and home owners. "An insulated room requires 51% less energy to heat than one that isn't."
Dow is convinced that its polyurethane offering, including insulation materials for homes, buildings, refrigerated trucks and supermarket shelves, can make a difference and contribute solutions to the energy challenges of sub-Saharan Africa. Sami highlights that these "extremely efficient and practical" solutions simultaneously reduce energy consumption and costs, as well as greenhouse-gas emissions.
Dow plans to formulate the best-in-class thermal insulation solutions on offer to the construction industry, including that of South Africa.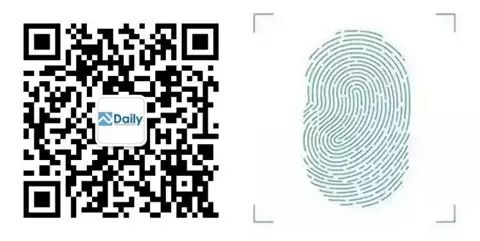 長按指紋 識別圖中二維碼 可以獲取更多PUdaily 獨家行業信息
Press fingerprint :Access to PUdaily Exclusive News