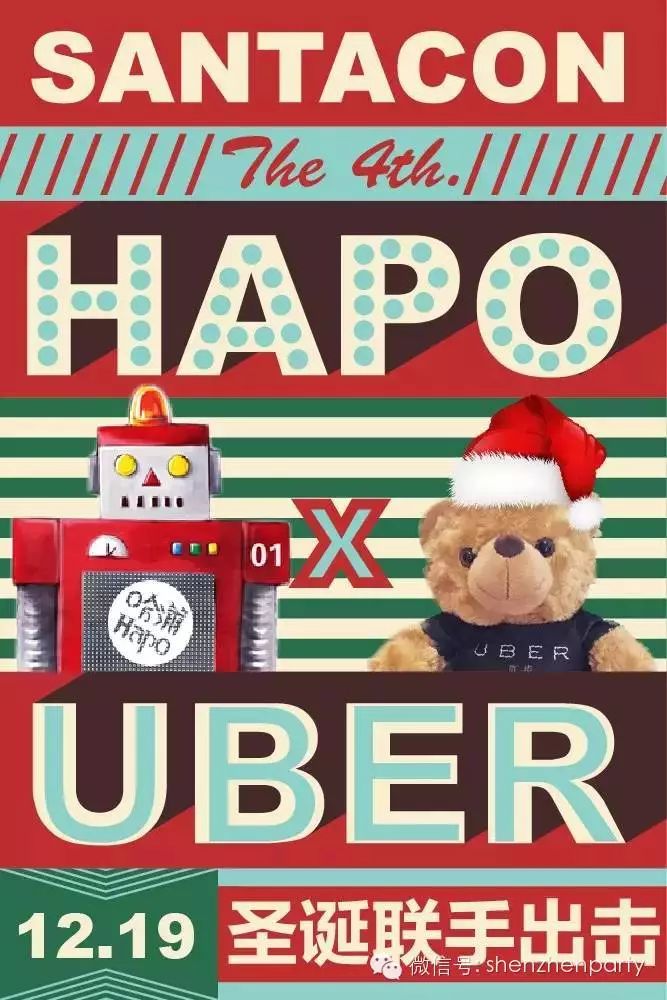 The 4th SantaCon is coming soon! This year, Hapo will bring you a very special SantaCon with lots of Christmas fun! Come join us and let's make it bigger and better! It is completely FREE to join!
SantaCon·Santa Claus Parade
30 Christmas Robots will join together with the participants and 'attack' the centre of Shenzhen, including Nanshan, Futian and Luohu districts in the form of a parade. Participants will all dress in Santa Claus costumes or as other Christmas characters. 1000 free Santa Claus costumes will be distributed along the parade. Participants can join the parade simply by scanning the following QR code.
SantaCon·Santa Surprise by U ber & Hapo

U ber is joining hands with Hapo to bring together huge surprises by sending out Christmas gifts and even Santas! One hundred Santas will disperse and hide in different areas of Shenzhen ready to deliver gifts. Download the
U ber app and simply click "Gifts by Santas", you will soon receive free gifts from the Santas! During the night, you might even have a chance to ride along with Santa by using U ber.
【Time & Venue of Santa Claus Parade】

1:30pm:4th Floor, Coastal City, Nanshan District(南山海岸城)
3:10pm:Sky Plaza, COCO Park,Futian District(福田星河COCO Park)
4:30pm:Indoor Hall,KK MALL,Luohu District (羅湖 KK MALL)
【Santa Surprise by U ber & Hapo】
7:00-10:00pm: CBD areas in Shenzhen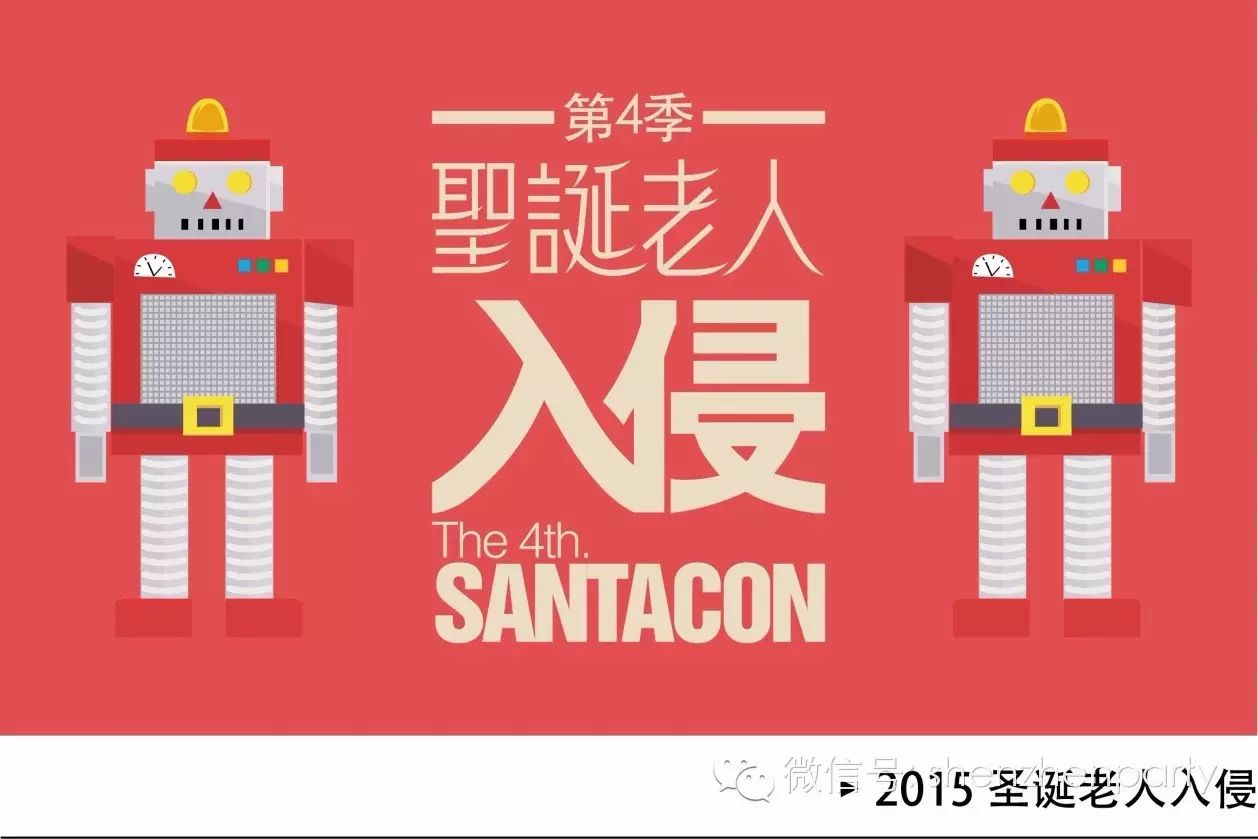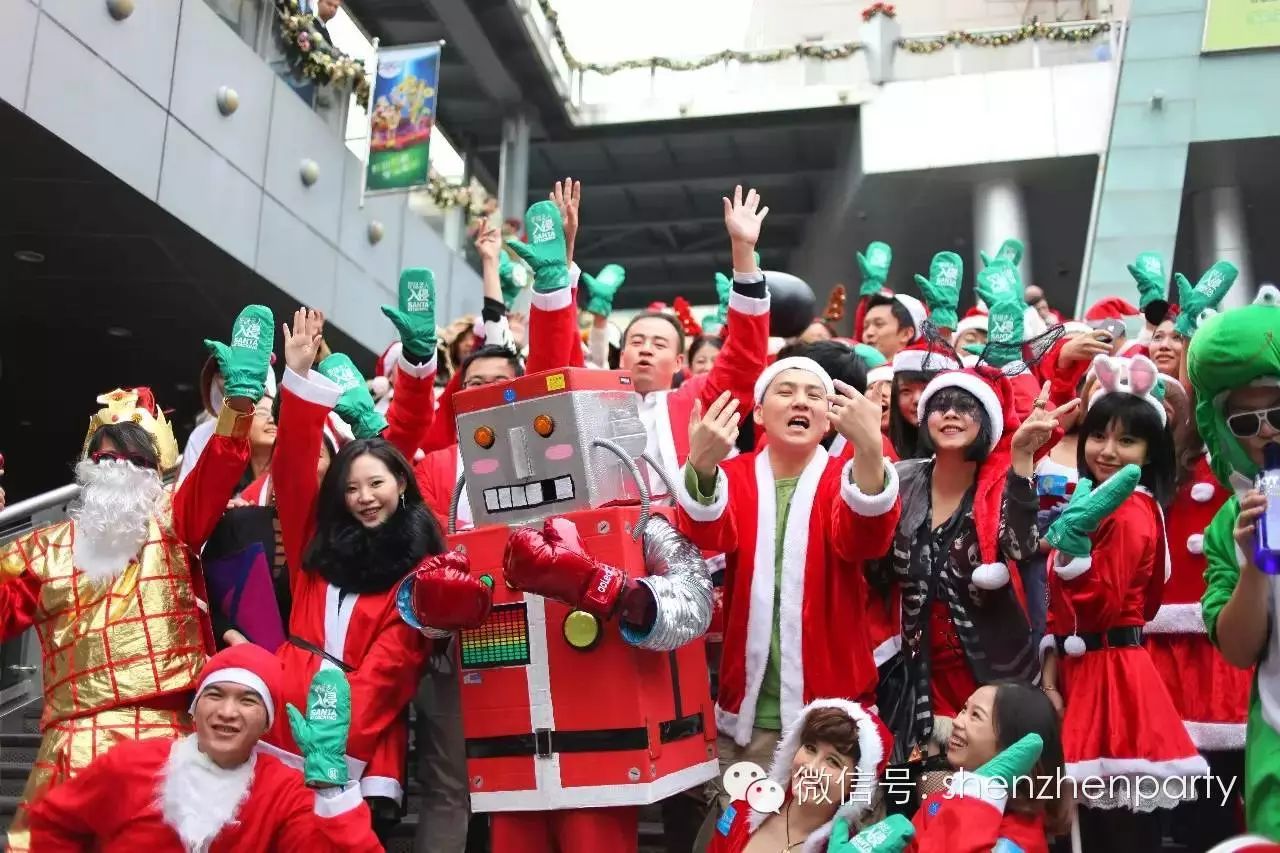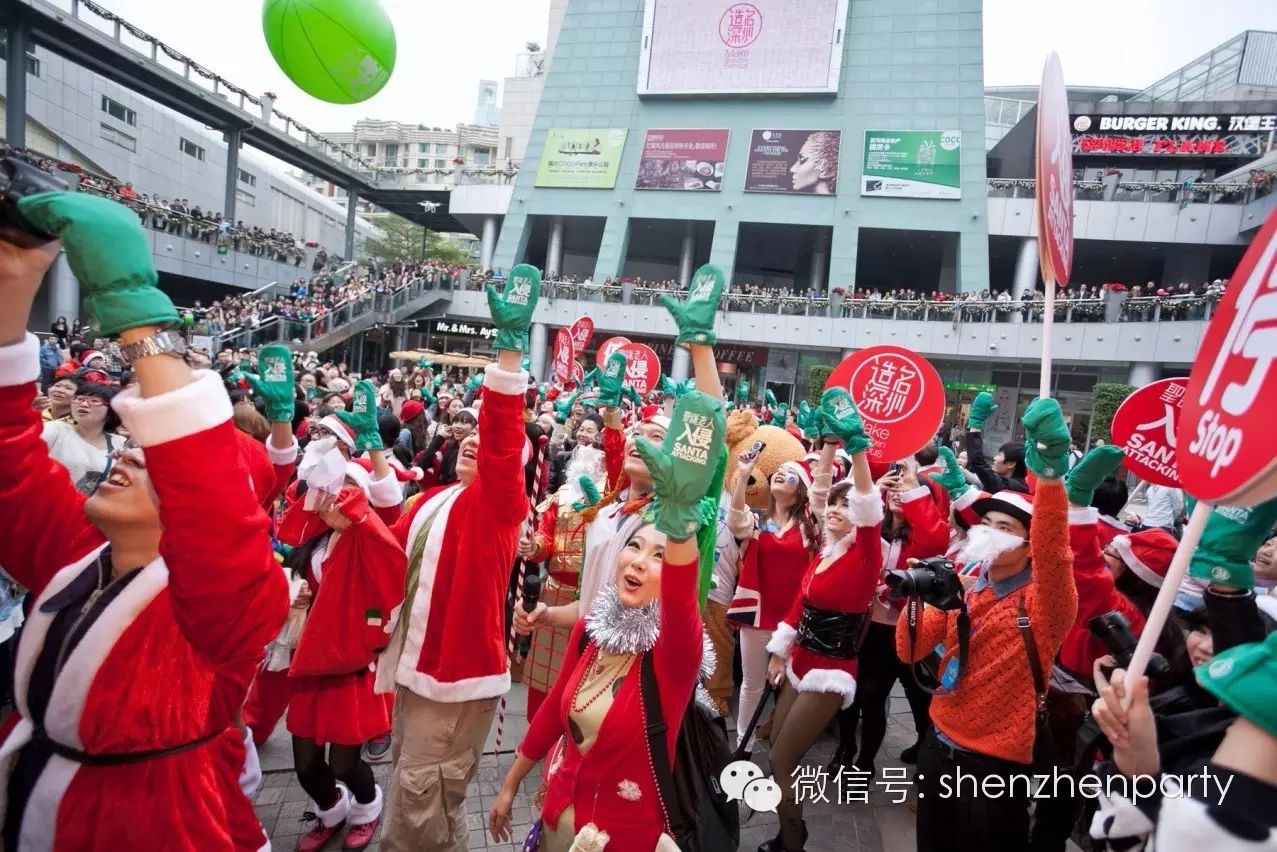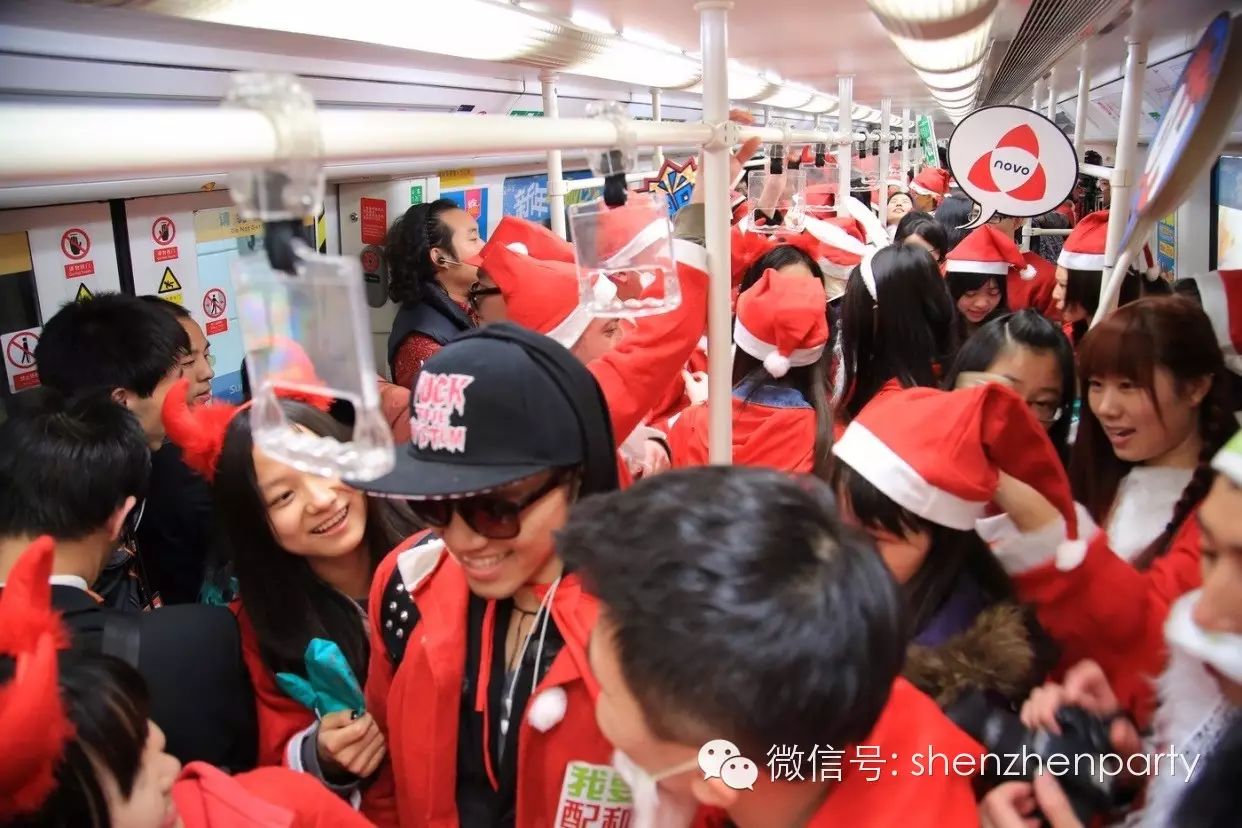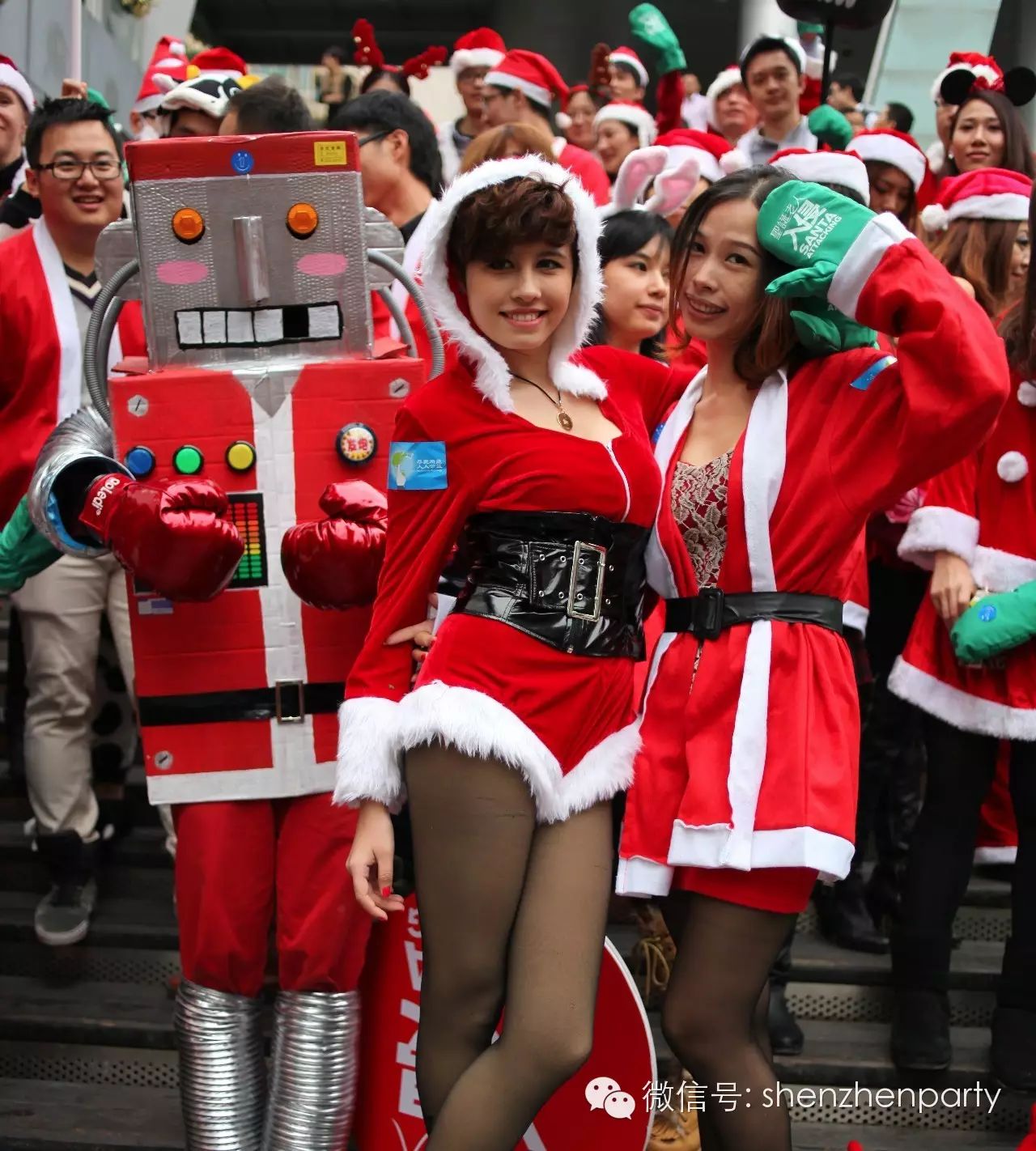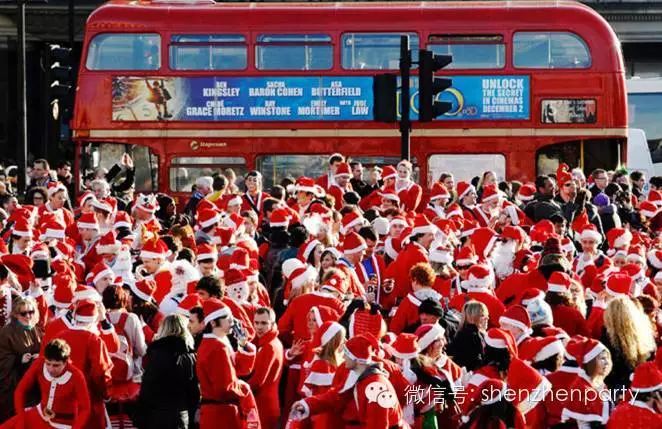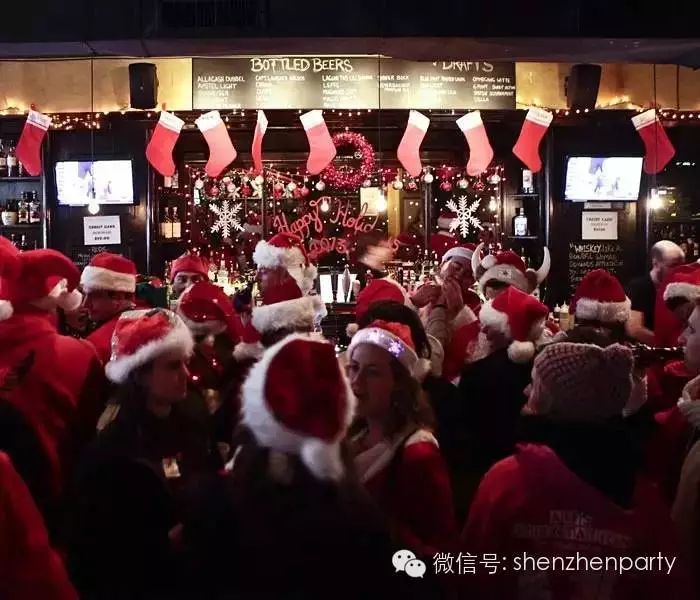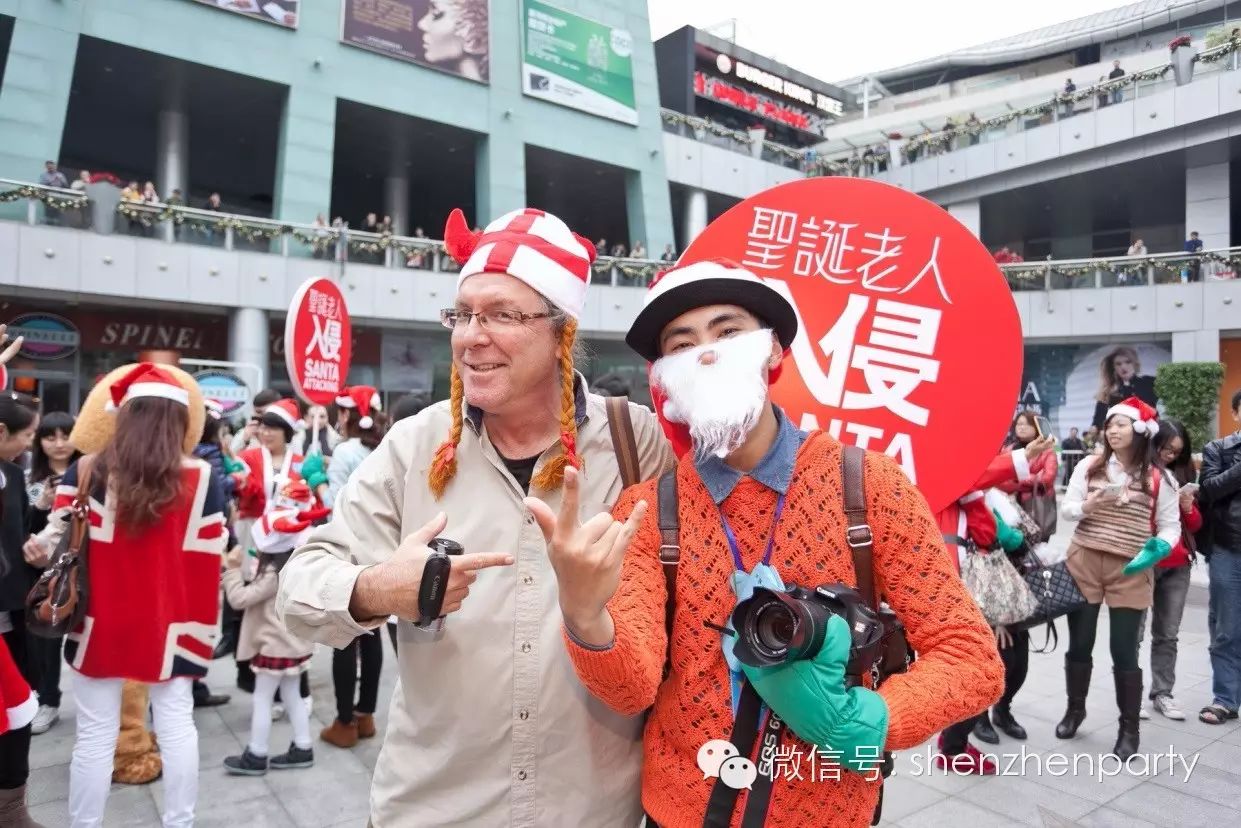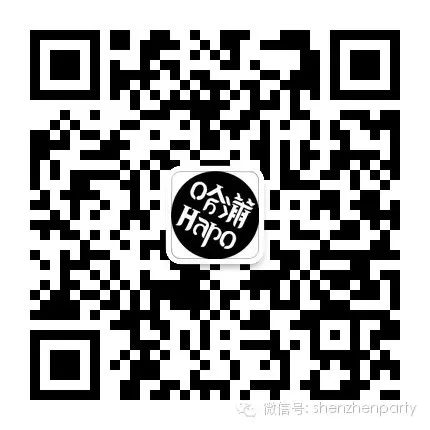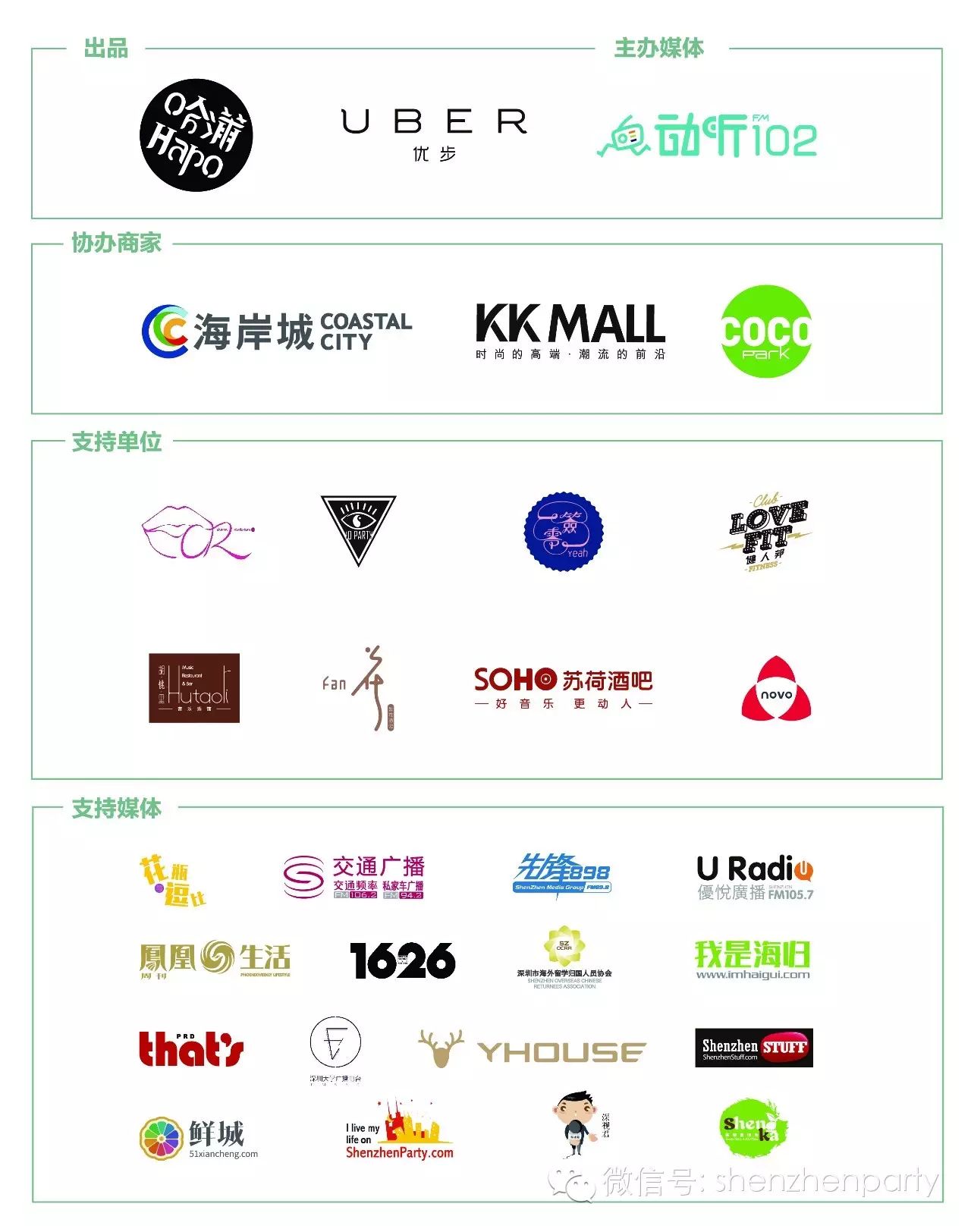 Event Date: Saturday, December 19, 2015 - 1:30pm - 10:00pm
Pricing Info: Free entry
Booking Phone Number: Contact wechat:108771794
Place Address: See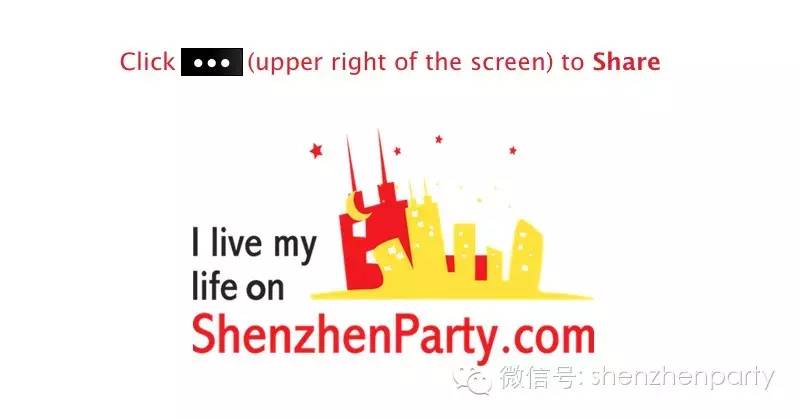 ---
Long-press the QR Code, tap "Extract QR Code" to Follow "shenzhenparty" on Wechat:
For more details, please click "Read More".