A Wuhan Resident Rides Bicycle with a 34 kg Stone on Head
By Muhammad Saad

Some people are born to amuse, some take up amusing qualities by their socialization and most are never amusing in their life time. Here is an interesting story of man called Zhang Xunmu, a resident of Wuhan.

Zhang Xunmu was born in a poor family of Wuhan. He grew up doing odd jobs. When he reached the age of puberty, the loss of parents was a shock for him. He decided to do something in his life. For this he started trying different job opportunities but, he could not find a promising career that could deliver him name and fame. Year passed by and Zhang Xunmu grew older and older. Today, Zhang Xunmu is over 52 years of age and lives in the same house but, he is happy because in his opinion he has done something remarkable that no other man on earth has done.

Zhang Xunmu wakes up early in the morning and goes for cycling to Jiangxia Stadium every day.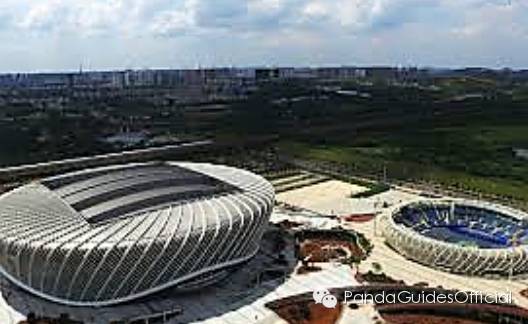 What he has done to make his name is that he picks up a 34 kg mill stone and balances it on his head. Besides, he ties two more stones weighing 25 each to his waist. He does not stop here; he then rides his old bicycle for 10 kilo meters and amuses the passing by citizens. Everyone who looks at him watches him with wide eyes and then smiles at his effort.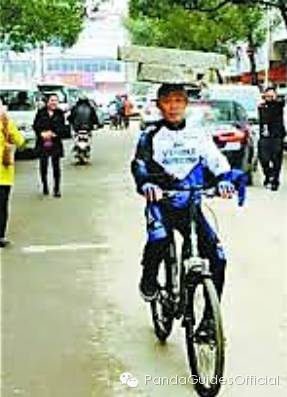 When contacted by the media persons, Zhang Xunmu told that this activity gives him not only an opportunity to exercise but also gives him a sort of inner satisfaction. He claims that he can pick more weight if sponsored for Gennie's Book of World Record. He also showed the reported his head which has become bald because of carrying the massive 34 kg weight every morning.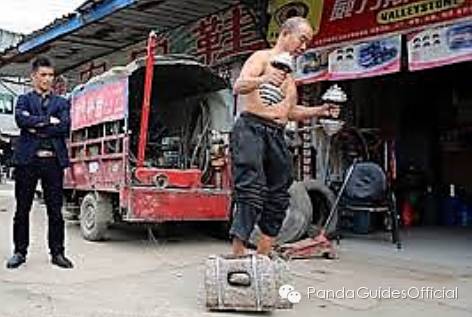 WeChat ID:PandaGuidesChina
Long press or scan the QR CODE below !