International Charity Volunteer Group Invite You to Join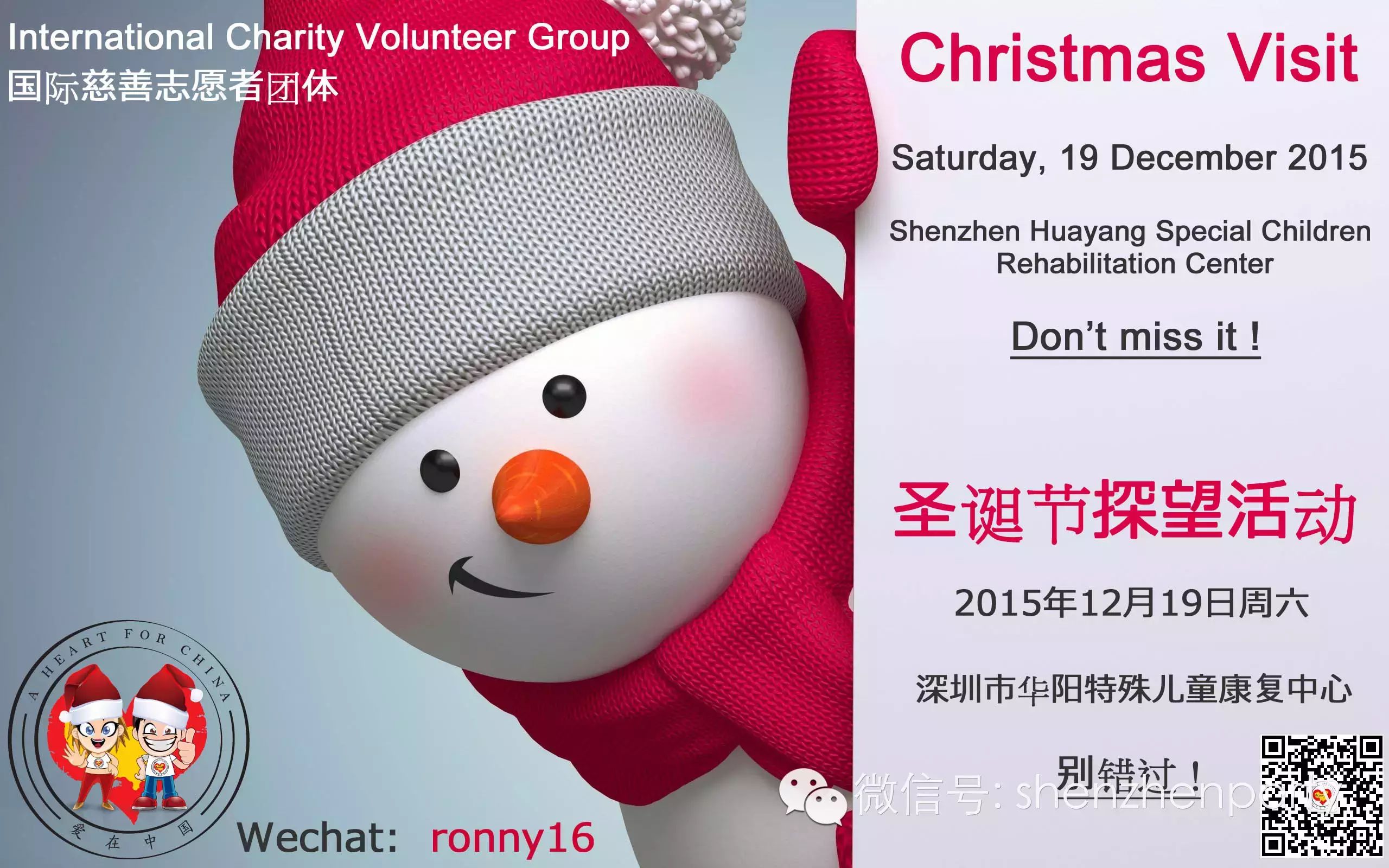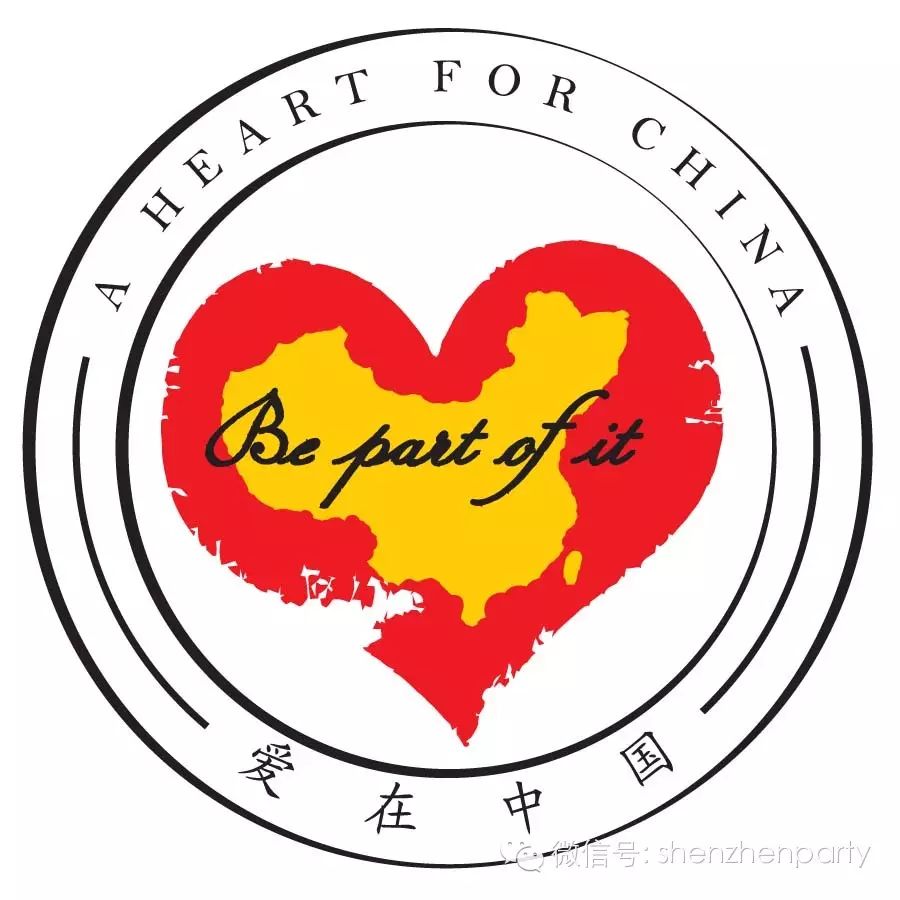 "A Heart for China", International Charity Volunteer Group, cares for people in need in China like disabled autistic children, orphans and elderly.
"愛在中國"是一個國際慈善志願者團體,我們關愛中國需要幫肋的人,比如殘疾自閉症兒童,孤兒和老人.
When: December 19th Saturday 2:30-5pm (meet at Baishilong metro station Exit C, at 1:30pm)
時間: 12月19日下午2:30到5點(1:30在白石龍地鐵C見)
Where: Shenzhen Huayang Special Children Rehabilitation Center
地點: 深圳市華陽特殊兒童康復中心 (經深圳市民政局註冊,針對智力障礙、聽力障礙、自閉症、腦癱及孤殘兒童提供康復教育及托管服務的專業性非盈利組織機構)
What to do: -The school has more than 140 children and we will visit them all!
Welcome to go with us and spend some time with them as that's what they need the most....People who care for them and let them feel some warmth!


活動內容: 學校有140個兒童需要得到關懷與愛護,讓我們融入他們並送去一點溫暖吧!
- we can give: a little love, care and playing time since they are yearning for this!
可以表達我們的關愛,陪他們一起玩耍
-If you like to donate something then you can bring some cookies, soya milk or normal milk in 250ml packaage.


如果你想捐贈一些東西,可以帶250毫升的豆奶和其他奶製品。
-They are also looking for artists and a dancing teacher to entertain the children and encourage them to perform on stage.


團隊還需要藝術家以及一位舞蹈老師,共同引導這些兒童敢於上舞臺並融入歡樂的氛圍。
We need photographers for this event to take pictures for us. Please let us know if you are available to go with us.


這次活動,我們需要攝影師幫助拍攝。如果你有時間跟我們一起去,請告訴我們!
IF YOU LIKE TO JOIN US THEN CONTACT ME.
FOLLOW US ON WECHAT: AHeartForChina
Event Date: Saturday, December 19, 2015 - 2:30pm - 5:00pm
Place Address: ( meet at Baishilong metro station Exit C, at 1:30pm, 1:30在白石龍地鐵C見)
Pricing Info: 60 rmb (bus fee, bottle of water and Christmas props)
Booking Phone Number: 13717063939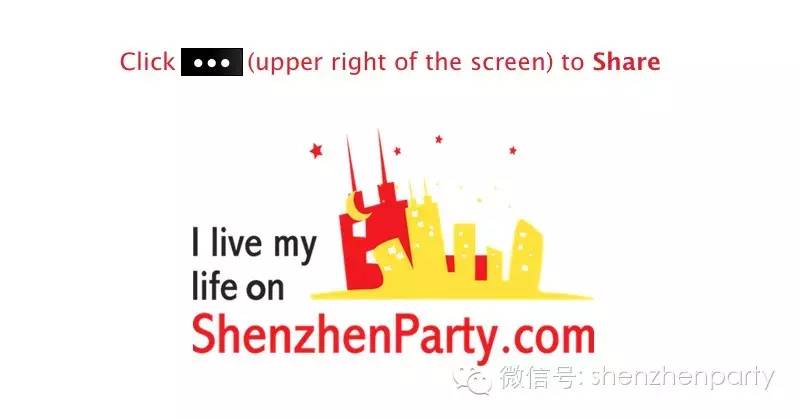 ---
Long-press the QR Code, tap "Extract QR Code" to Follow "shenzhenparty" on Wechat:
For more details, please click "Read More".