"Travel Companions" Selling Sex to Clients
By Arif
China receives millions of tourists every year. Some travel websites offer female companions or private tour guides, female escorts to facilitate the local and foreign tourists to enjoy their journey in China. But these "travel companions or tour guides" are alleged for selling sex to their customers more than local knowledge of city and its attractions, says an investigative report of China's state media CCTV.
These travel companions offer sex services in addition to tour services to local and foreign clients, claims the report.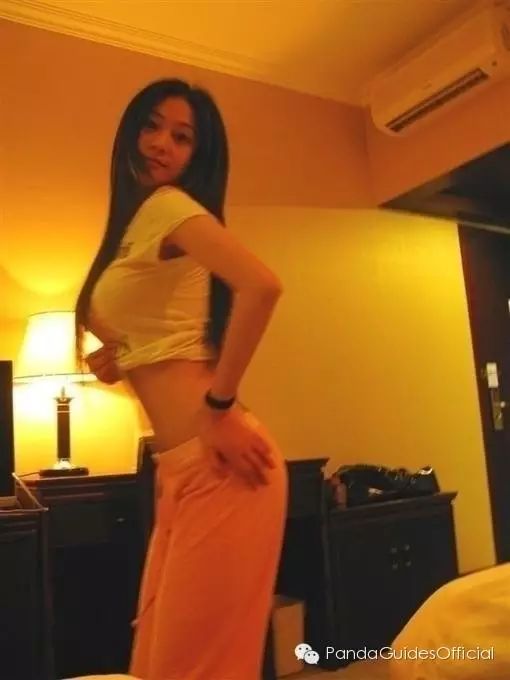 Who are These Travel Companions?
Majority of travel companions are girls who show their online biography posing as college students, white-collar workers or models.
Travel Companions Business Model
Online and social media such as Weibo, QQ, Wechat, mobile Apps are the new platforms where these so called tourist guides post photos of themselves in revealing outfits and provocative poses with suggestive descriptions to catch the "fish" or to lure their clients.
These "travel companion" websites earn through membership fee charged for selection of girls, getting their contacts and "extra services".
Mechanism to Catch Travel Companions
Some "travel companions" do not provide sex but are agents or facilitators who introduce other girls to the ring of sex work.
Such agents post sexy photos of girls online with a description of their height and other body parts' measurements to attract the clients.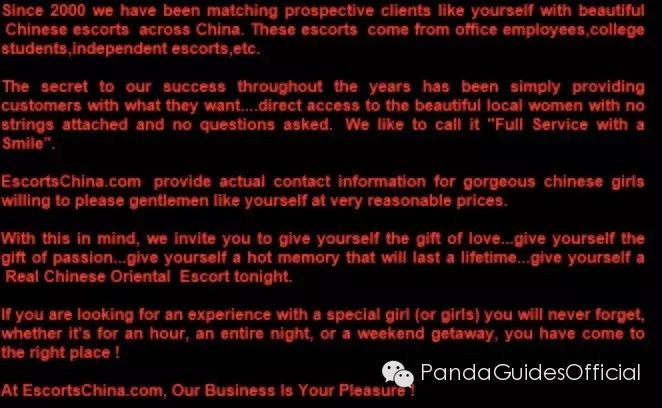 Cost of Travel Companion
The cost of companionship varies from service to service and client to client. Generally, the cost of travel companion is around RMB¥10,000 ($1,564) per day, says the report.
"The expensive fee is both for travelling together at day time and sleeping together at night", a travel companion says. The "extra services" are provided at hotels of clients or other secretive sex venues.
An anonymous travel companion, actually a Beijing based college student, says "she did sex work to pay for her tuition".
Advertising Sells Well
These companion workers hailing from various cities of China use advertising techniques to catch the targeted customers. Some girls show their real photos while others use fake identities.
These girls spend money to advertise themselves online in order to charge clients more and their bios are fabricated, a Shanghai police officer says in CCTV report.
Some sex workers spend a fortune on plastic surgery in South Korea, and some workers earn up to RMB¥30,000 in cash in one day, says the report.
Is It Prostitution?
A girl travel companion, 16, from Beijing's Haidian District, called her work "making friends" adding that "It's just prostitution".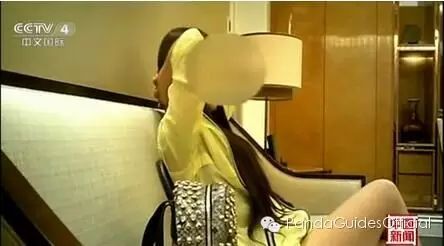 Is Online Sex Trade a Crime?
With the fast paced modernization, prostitution has taken new forms such as "travel companion" business and is easily available online and on mobile media.
The online sex trade has spread at an astonishing speed and has had a major impact on society, especially among young people who are frequent users of the Internet, says Meng Wei, a research fellow at Chinese Academy of Social Sciences.
Some Chinese experts suggest that the Internet sex trade must be dealt with as soon as possible. Besides public security departments, the operators of the WeChat and QQ, instant messaging Apps, should also shoulder the responsibility of cracking down on these kinds of activities.
Since 2013, China's top leadership has launched an aggressive campaign to root out various forms of corruption including sex trade. Last year, thousands of sex workers from China's sex capital, Dongyuan in southern city in Guangdong Povinces, were captured or dispersed.
But those who escaped the arrests, formed a new name called "travel companion", "private tour guides" and established their sex businesses online and at mobile platforms.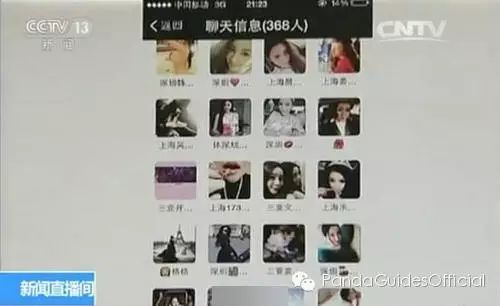 WeChat ID:PandaGuidesChina
LONG PRESS OR SCAN THE UNDER QR CODE TO FOLLOW US!