Zuckerberg promises to donate 99% shares to celebrate new child
Mark Zuckerberg, CEO of Facebook, posted a long letter on Facebook today to his daughter Maxima. In the letter Zuckerberg and his wife Priscilla Chan said they will give 99% of their Facebook shares–worth about 45 billion US dollars– "during their lives" to the Chan Zuckerberg Initiative, to advance human potential and promote quality.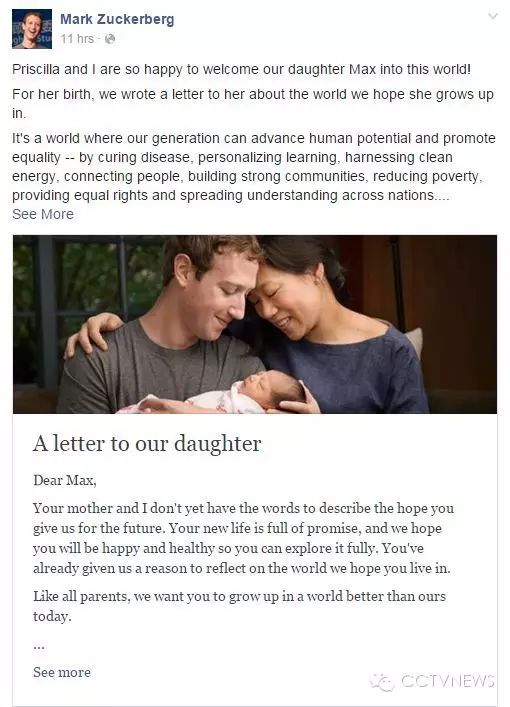 Zuckberg and Priscilla met in 2003 while they were students in Harvard, and married in 2012. Priscilla Chan is from a Chinese-Vietnamese family, and she grew up speaking Cantonese at her home.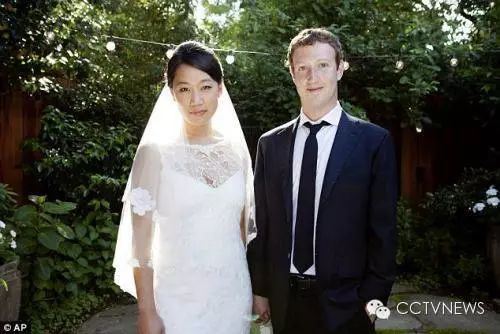 It's thought their baby Maxima will be given a Chinese name in the future. During a state banquet held in September by President Obama for President Xi Jinping, Mark Zuckberg talked to Xi in Mandarin and asked if Xi could help name his daughter. However the request was politely rejected by Xi who said it was a "huge responsibility".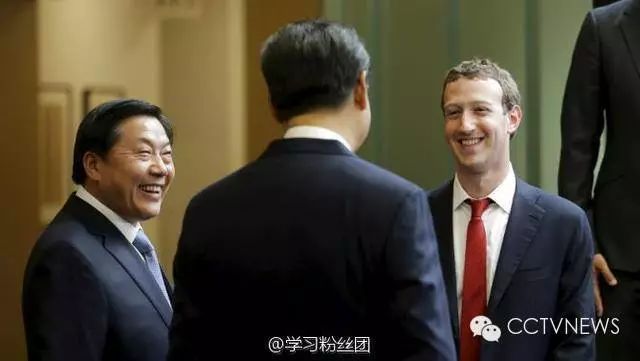 Mark and Priscilla explained in the lengthy Facebook post why they were planning to donate 99% of their shares, "Max, we love you and feel a great responsibility to leave the world a better place for you and all children. " The news has triggered heated discussions on Chinese social media platform.
Luqiu Luwei, a famous Chinese reporter said on weibo, "the letter tells a simple feeling of the couple as new parents. They hope to try their best to make the world of their daughter better. If the world gets worse, no one can be spared."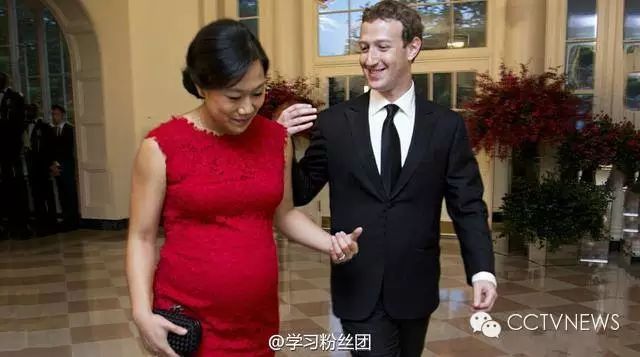 However many Chinese netizens have been more critical especially of the charitable foundation the couple are donating their shares to.

The philanthropy is being called 'tax evasion'. What's wrong with the world? Billionaires get criticized if they don't donate, but also get blamed even if they put money in their own charitable funds.
Don't be stupid. It's the first time I saw the media describe the action as avoiding inheritance tax. That was 'fresh, refined and delightful.
Mark Zuckerberg's promised donation has already come under intense media scrutiny. The latest development is that some of the 99% shares will not go to charity. The online media platform BuzzFeed received confirmation from Facebook that "the initiative is structured as an Limited Liability Company, and not as a charitable trust." According to a Facebook financial statement, the money will go to "philanthropic, public advocacy, and other activities for the public good."