BIG Set to Build Blåvand Bunker Museum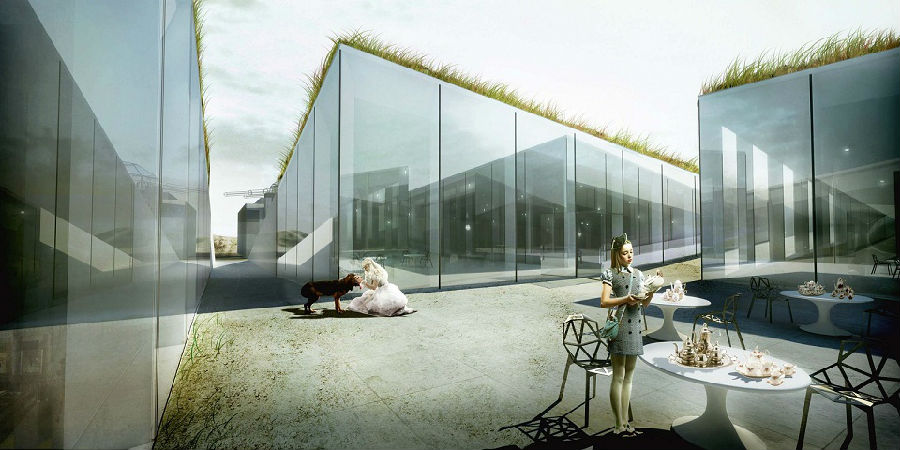 Plaza. Image © BIG
BIG's Blåvand Bunker Museum has secured the necessary funds to move forward. Set to transform a former German WWII bunker carved into the banks of Blåvand, Denmark, the 2,500 square meter museum will include four independent institutions: a bunker museum, an amber museum, a history museum and a special exhibitions gallery.
"Contrary to the existing closed concrete lump, the new museum will, in its architecture, function as an open heart integrated into the landscape," Bjarke Ingels described. "The museum is in every way the opposite of the militant history with its more closed, dark and heavy features."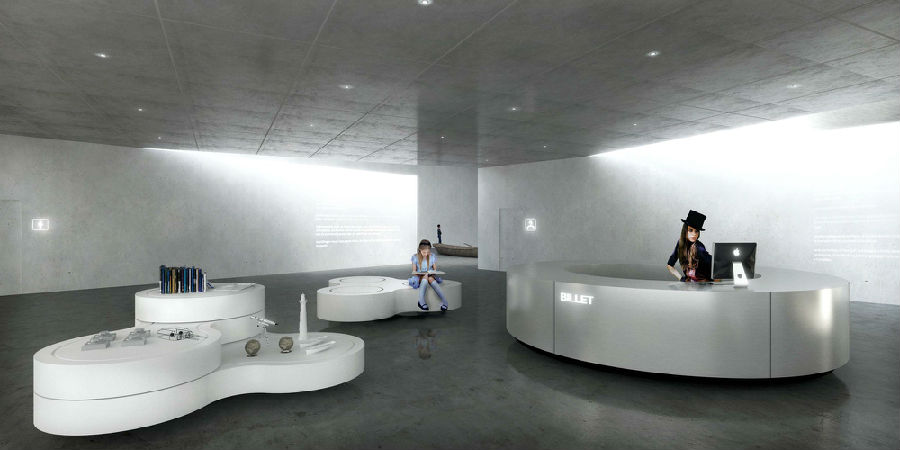 Interior Central. Image © BIG
"Organized around an open central square, the galleries allow much light and will give magnificent views to the surrounding countryside," he continued. "The bunker is a war machine without holes for doors and windows and rejects all humanity. In contrast, the museum is integrated into the landscape and invites visitors inside."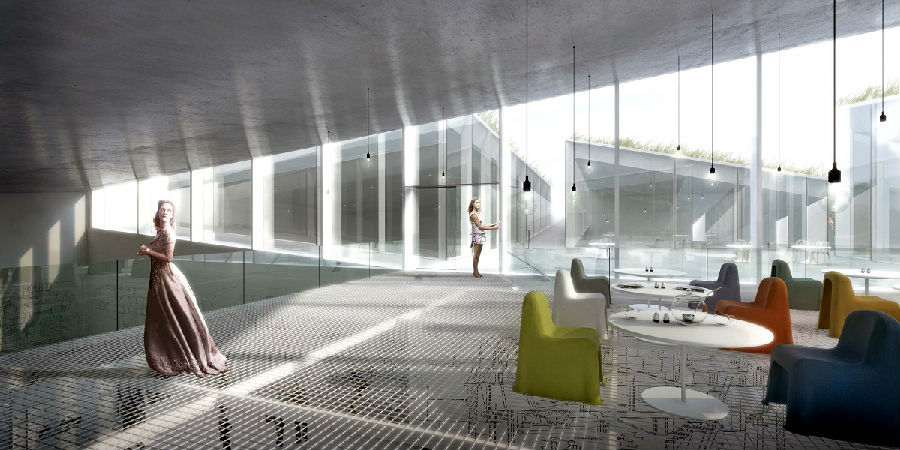 Cafe. Image © BIG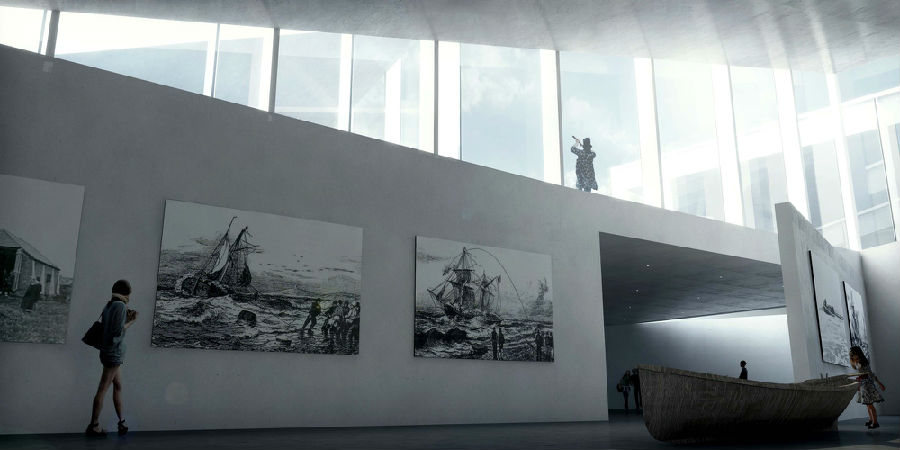 History Museum. Image © BIG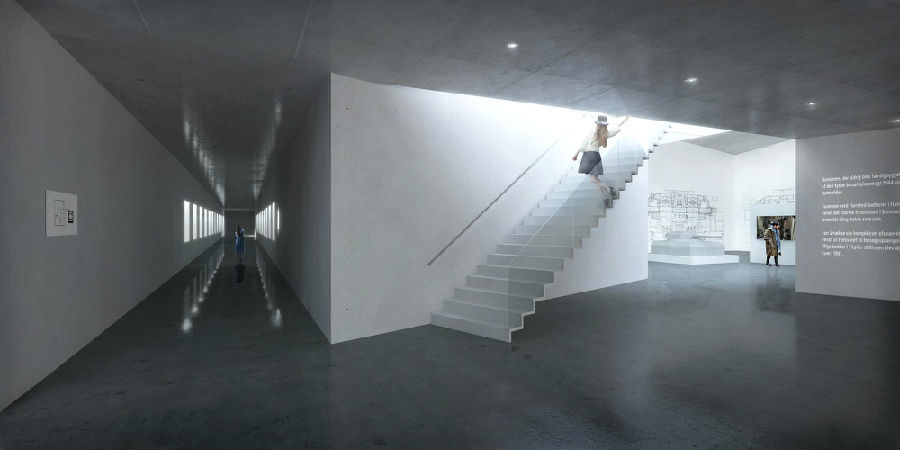 Interior Tunnel. Image © BIG
The Blåvand Bunker museum will further contribute to BIG's unique experience with museum design. As you may recall, BIG recently completed the Danish National Maritime Museum. In addition to this, BIG has been commissioned to design the LEGO House in Billund, Denmark, the MECA Cultural Center in Bordeaux, France, and theKimball Art Centre in Park City, Utah, USA.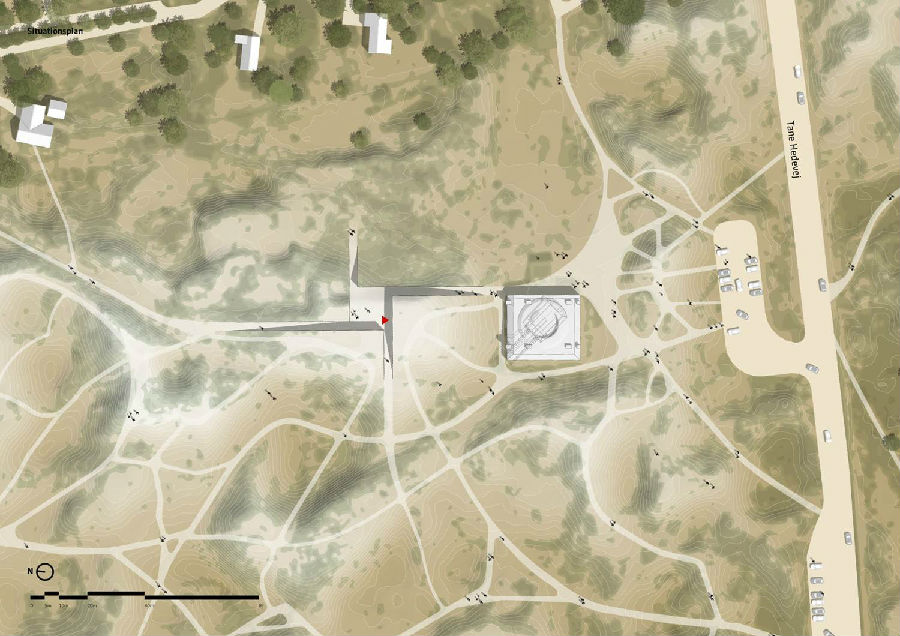 Blåvand Bunker Museum Site . Image © BIG
Architects: BIG
Partners In Charge: Bjarke Ingels, Jakob Lange, David Zahle
Project Leader: Brian Yang
Team: Andreas Klok Pedersen, Michael Schønemann, Alina Tamosiunaite, Katarzyna Siedlecka, Ryohei Koike
Structural Engineering: AKT II
Area: 2500.0 sqm
Photographs: BIG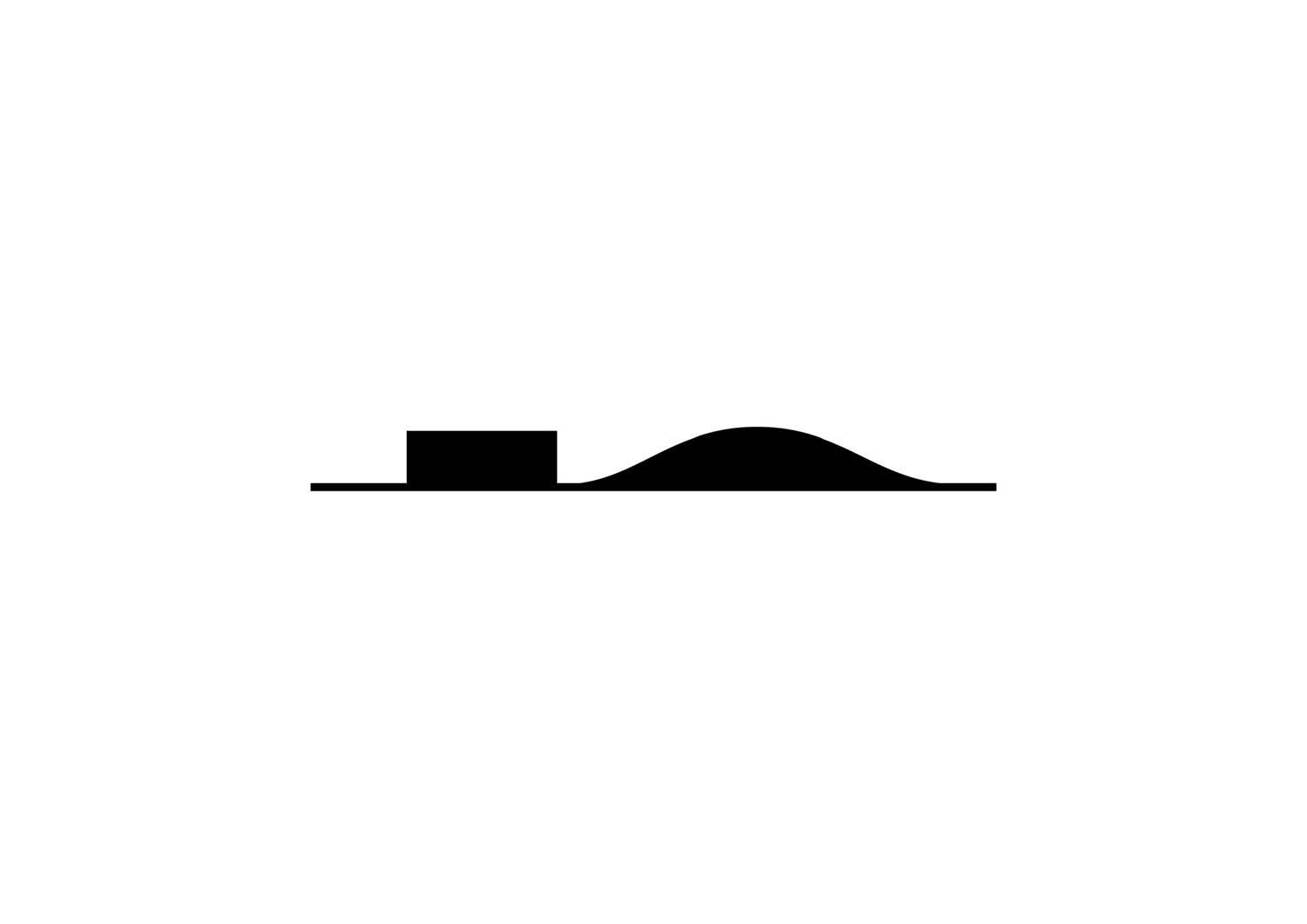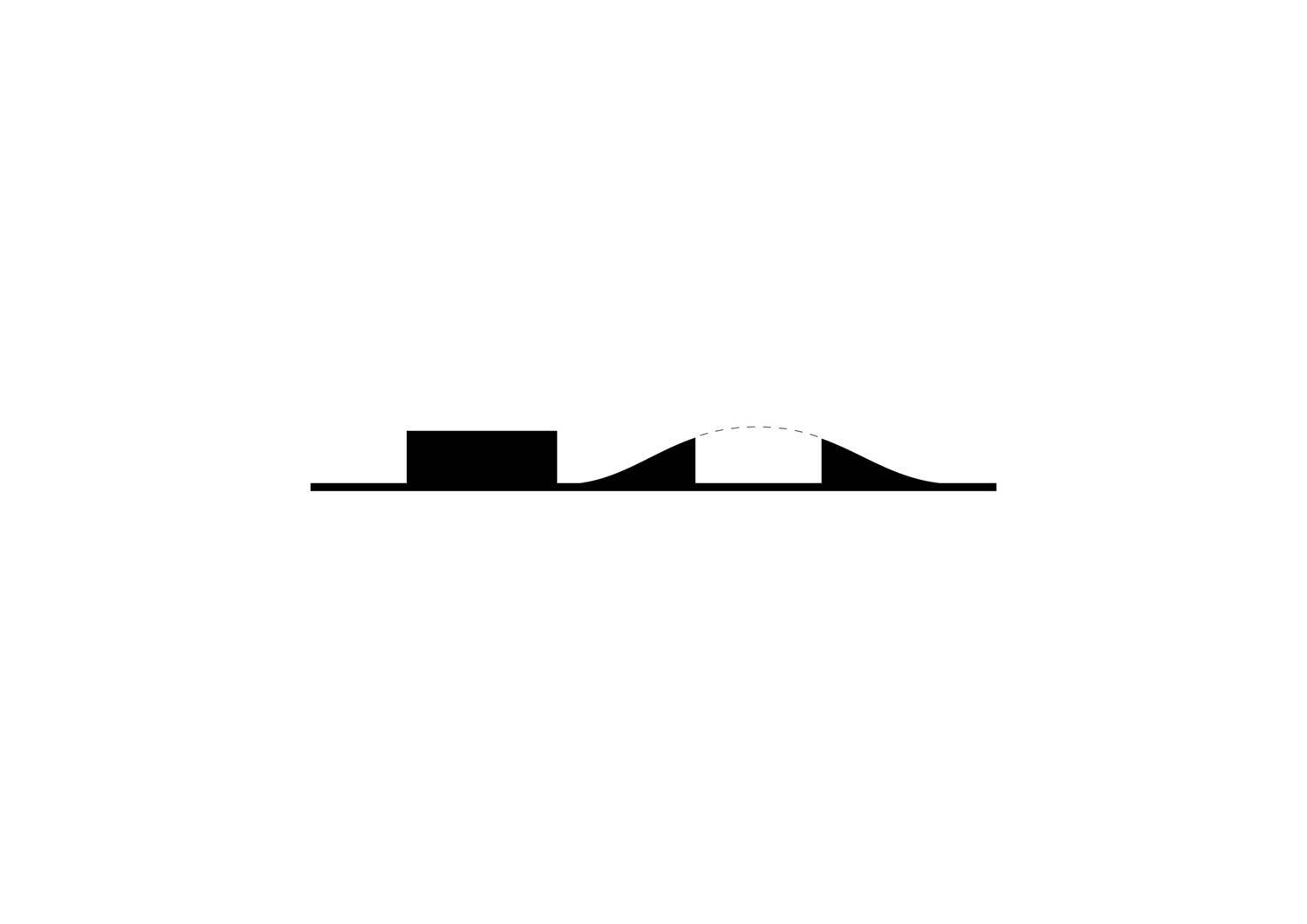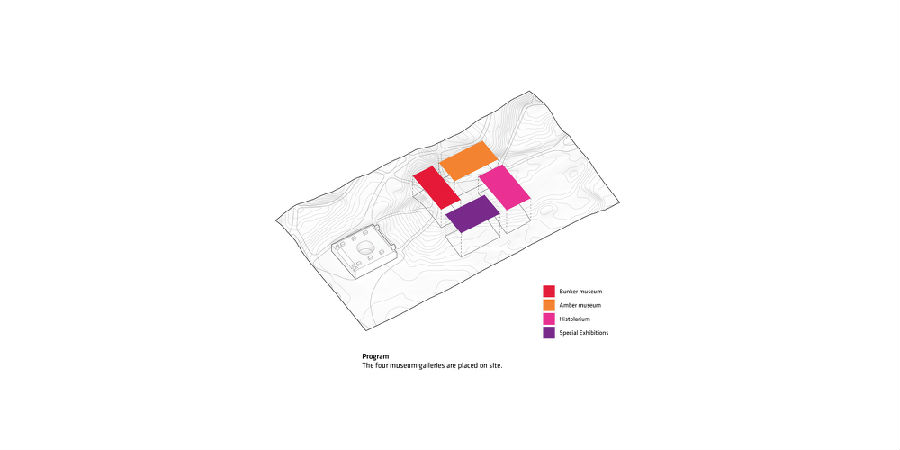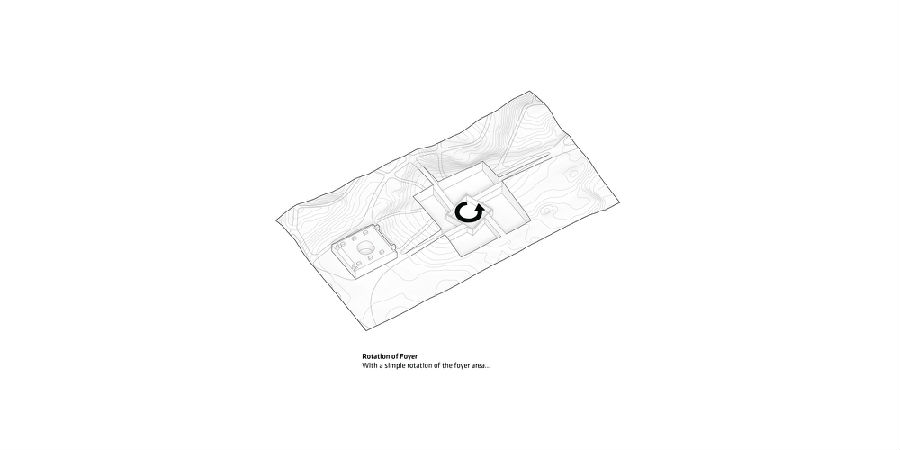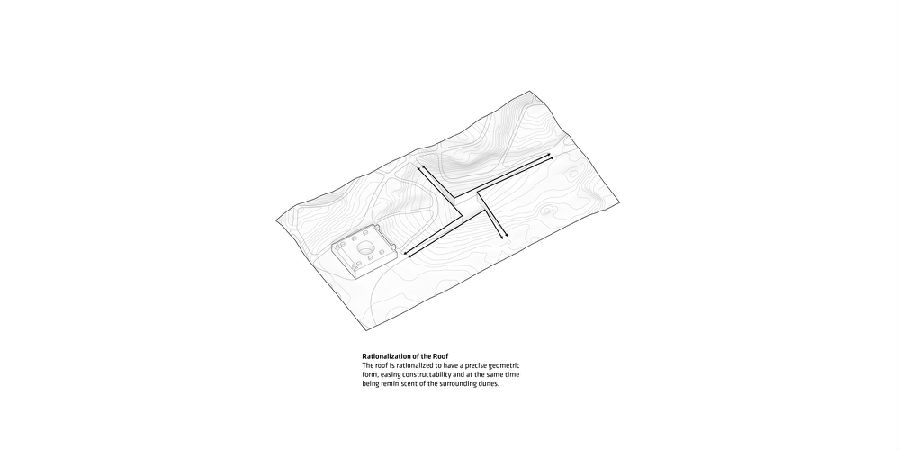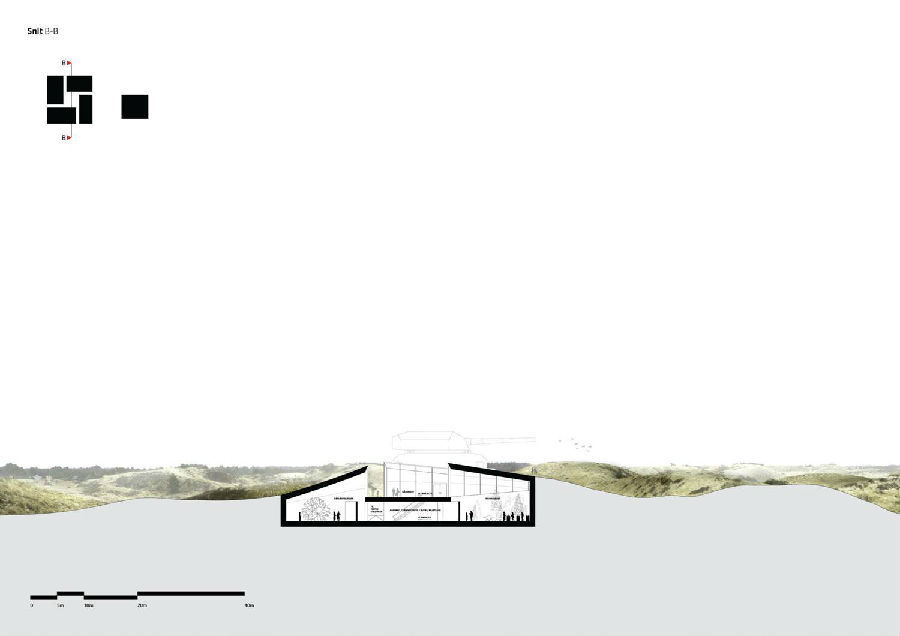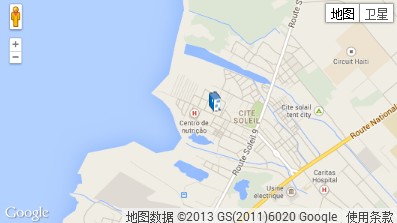 邀您互動:
—————————————————————
1、除了每日更新的內容外,您還想知道些什麼?
2、如果您願意分享您的建築故事,設計心得,攝影作品,歡迎署名投稿!
3、有任何建議,可微信直接留言!
點擊右上角分享給好友!
微信公共號:archdaily