Arkitema Wins Competition for a Visitor Centre at Hammershus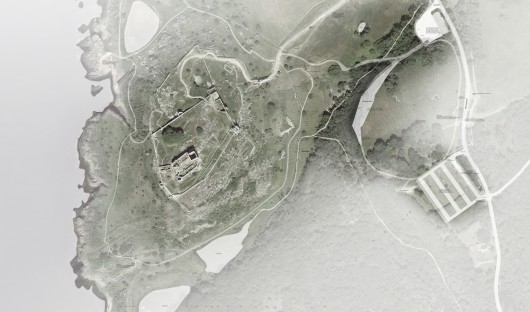 Danish practice Arkitema have won a prestigious competition to design a new visitor centre for Hammershus, a 13th century castle on the Danish coastline. The winning proposal demonstrates a "respect for the ancient monument and for the location", with "a discreet visitor centre of high architectural quality". The building is expected to serve around 500,000 visitors annually and will cost 45million DKK (approximately $8.2million). Find out more about the project after the break…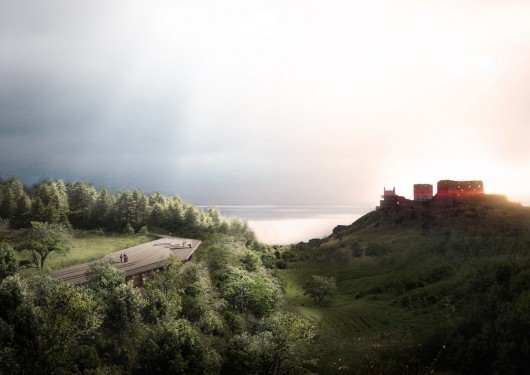 According to partner Poul Schülein, the "proposal subordinates to the nature and allows Hammershus to be the main attraction. At the same time we exploit the location to create full focus onHammershus from the visitor centre. From the ruin the new visitor centre will appear as a contribution to the landscape – an integrated part of nature". The roof of the building, which is incorporated into the terrain of the site, "establishes a scenic platform with a stunning view to the ruin". It is essentially "a public space, which gives something back to the place by being available to the visitors both summer and winter, day and night".
"The materials used in the house are taken from the surroundings – simple wooden materials and concrete. The concrete consists of rock-granulate from the cliff that we dig out to make room for the building. We have designed a building that in its form and materials upholds and stages its historical context", Schülein continues. "Towards the cliff, the practical functions in the house are placed and to the opposite side the house opens up with large windows facing the stunning view of Hammershus, the landscape and the sea".
Six practices (Vandkunsten, KHR, Julien De Smedt, Cubo andEntasis) were shortlisted from a total of 53 entries to the invited competition, of which Arkitema were successful. The visitor centre will be opened in the spring of 2016.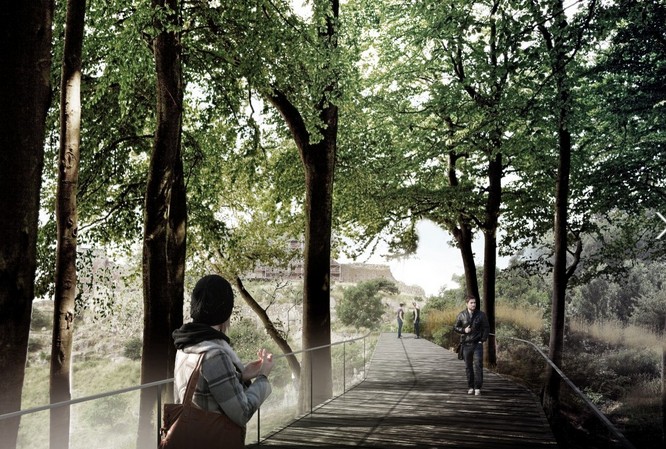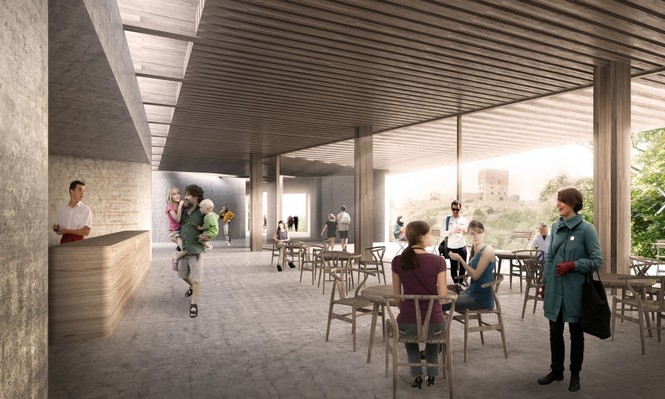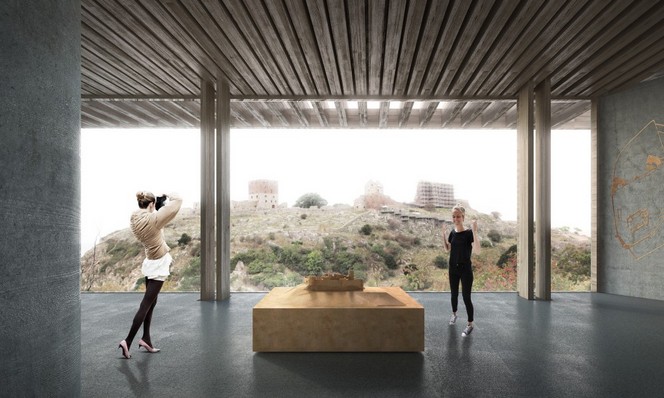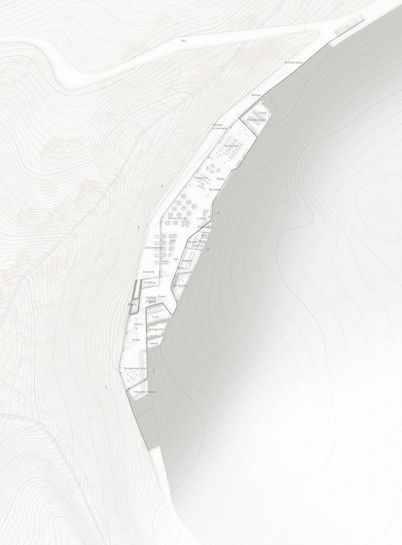 邀您互動:
—————————————————————
1、除了每日更新的內容外,您還想知道些什麼?
2、如果您願意分享您的建築故事,設計心得,攝影作品,歡迎署名投稿!
3、有任何建議,可微信直接留言!
點擊右上角分享給好友!
微信公共號:archdaily