We are all amazing!
---
Motivational Speaker and Writer
Born in Ecuador and in love with China, Carol has been living in Shenzhen since 2012 and THIS WEEK only,she is in Shanghai to meet, greet, learn and inspire.

Through her travels and passion for social science, Carol quickly discovered that wherever we come from, we generally face the same inner battles, fears and complexities.

Carol is beginning a career in Motivational Speaking and learning to become a professional agent of change.

Her biggest passion: Helping university graduates that find themselves dealing with problems like discovering their studies, employment and passion do not match, having no time to date or be happy, yet expected to somehow buy an apartment and get married. These problems are very real and cause so much anxiety and stress amongst 22-34 year old Chinese. Actually, sometimes Expats feel these problems too.

We have just confirmed Carols seminar in Shanghai will be on the 15 December at Motivate Shanghai House (South Xintendi). Details at the bottom.

Please note, Carol will only be with us a short time before going on a speaking tour so catch her while you can.
After a great weekend meeting people and speaking, I had the chance to talk to some of them one on one and it had me thinking about their current situations.
I have met many successful people who have great jobs and regularly promoted.

Others have their own small business or large company.
Then why is it that many of them still feel their lives are not what they wanted?
It could come down to a variety of reasons. I feel that one of the biggest causes is that people get caught up in comparing themselves to others.

They may compare their family, their job, their partners, their friends, their clothes, their salary and funnily enough, they may even compare their emotions with others.
The reason that's funny, is that deep down, we all share the same fundamental fears. It doesn't matter if we are Chinese, Indian, Eskimo's or Astronauts.
There are 3 Universal fundamental fears that hold us all back to varying degrees. Once these fears are known, understood and acknowledged then we can move forward. But we will cover those fears in our workshop.

Fears aside. Comparing ourselves to others have served us well. Comparing ourselves to others, being competitive, has driven us to study, work, search harder than ever to build our lives and the communities around us.

But what if comparing yourself to others was holding you back from happiness?

What makes us think we are not winning or not enough?
I have been thinking of practical exercises to help you all to see how it actually is.

Well, I will need you to follow me with your imagination.
Let's pretend we call up Tony and Chris, both painting students to draw three colorful butterflies.
In the very beginning, they are super focused on their first picture, using all their senses and skills to make it happen.
They are being driven by their passion only and their result is fantastic.
It is time to go for the second picture.
Chris's mind is now getting disturbed with doubt that Tony's picture is more beautiful than his.
But, actually the opposite is true.
Their second butterfly is still great with less beauty though.
When it is time to begin the third drawing, they are not focused anymore.
They are actually just repeating what they did before and this time their eyes are not on their own art, they are having them turned to the other person's picture.
Their last painting of both might not be as great as the first one, for the fact that their creativity, passion, concentration got stuck, due to one comparing himself to the other.
And if there was a third person who sat apart and just decided to follow the instruction without being invited to join, suddenly finishes his three pieces of art.
And the three of them are simply fantastic.
This is a graphic, but real explanation of what happens every day.
We get super happy and proud after being promoted, we feel excited to create new ideas, projects and business to expand the company and finally get the reward we have been expecting for ages.
On the way, we realize there are others having the same job position and we wonder if their salaries are better, if they have gotten a nice car already.
Sadly, people lose their motivation, and the creativity is gone because their minds are full of worry about someone else.
There will be a third one quietly ascending and if you don't stop focusing on someone else you will lose it all, indeed.

You are a unique.
Keep yourself motivated with your own dreams and goals.
Keep your eyes on yourself and don't try to compete with any other person.
You are amazing!
Believe in yourself.
No wonder the quote says "slow down, I'm in a hurry."
Have a blessed week!
Carol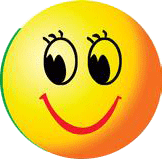 微信號:gatita2013
Follow Carol and stay tunned for her talks in Shanghai!