Where to buy Christmas trees in Shanghai
Ikea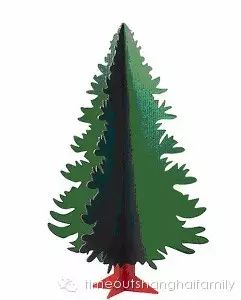 The Swedish flatpack behemoth has a great supply of Christmas decorations and fake plastic trees at bargain prices. You can buy a classic 155cm- or 180cm-high artificial Fejka tree for 149RMB or 299RMB respectively, or for smaller apartments, there is a half-metre potted version for 69RMB. Ikea also offer a wide range of hanging ornaments and decorations, including bumper packs of 50 red baubles or 56 golden coloured adornments for 99RMB. Available in all stores.
Ikea Beicai 550 Linyu Lu, near Hunan Lu, Pudong district, (400 800 2345; www.ikea.com.cn), 臨御路550 號, 近中環滬南路出口. Open 10am-10pm daily. For more locations, head to timeoutshanghai.com
Chun Yu Flower Shop

From fairy lights (40RMB) to grand three-metre high fir trees (between 2,000-3000RMB), Pudong's Chun Yu Flower Shop is well-prepared for Christmas. Prices are about 700-800RMB for a 1.5 metre-high tree (300-500RMB for a fake one) and they will even deliver to your door (from 50RMB).
Chun Yu Flower Shop Shop 10, West Wing, 620 Pujian Lu, near Yanggao Nan Lu, Pudong district, (139 1844 4257) 浦建路620號雙季鮮花市場西區10號商鋪, 近楊高南路. Open 7am-6.30pm daily.
Secret Garden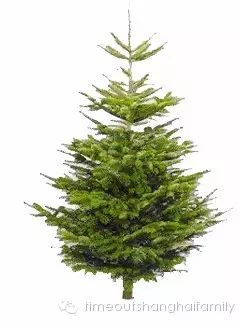 Find a selection of fake trees at 1.5 metres (560RMB), 1.8 metres (900RMB) and 2.1 metres (1,200RMB). They also offer free delivery within Shanghai.
Secret Garden 33 Wahangdu Lu, near Changshou Lu, French Concession district, (136 7151 0277) 萬航渡後路33號, 近長壽路. Open 8am-6pm daily.
Rosa Gallica

The ritzy florist on Ferguson Lane (and now on Jianguo Lu, near Yueyang Lu) has gotten into the Yuletide spirit this year with a selection of trees starting at a 1.5-metre-high number for 550RMB and more for two metres at just 700RMB. Additionally, they provide a 'bundle' service including a two-metre-high tree with the ornaments to boot for a total price of 1,200RMB.

Rose Gallica Ferguson Lane, 376 Wukang Lu, near Taian Lu, Xuhui district (2821 2242), 徐匯區武康路376號, 近泰安路. 10am-8pm daily.