Ride the Express Ride for only 68RMB
CHALLENGE YOURSELF WITH THE EXPRESS RIDE!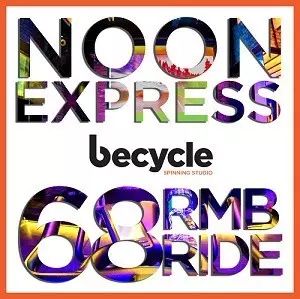 Want to get your day ready with an efficient, fast workout?
Check out our Express Ride every Monday & Wednesday 12:15pm you can go shorter, harder, & faster with this class.
In only 35 minutes you'll get the same high-intensity training as a normal class at Becycle.

Lunch time?? Remember you can order WHEAT post-workouts meals at a special price, to be ready to eat after the class.

Enjoy our amazing facilities perfect for this mid-day office fitness escapades,
· Male & Female Restrooms
· Fully equipped showers
· Towels
· Lockers
· Changing rooms
· Sauna
· Public areas with casual seating
So give it a try and see how it fares! Zero excuses