ITC Paperless Conference System Solution
Paperless Conference System Solution
System Diagram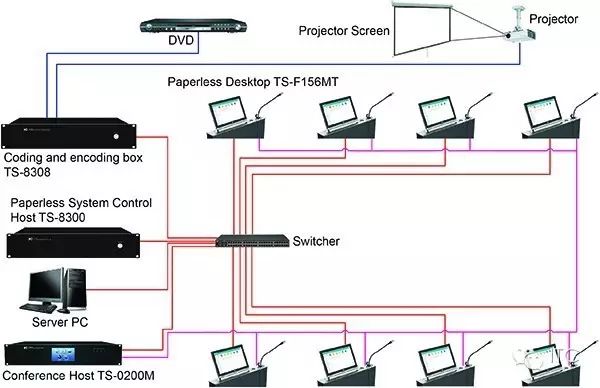 Product list
| | |
| --- | --- |
| Name | Model |
| Coding and encoding box | TS-8308 |
| Paperless System Control Host | TS-8300 |
| Conference Host | TS-0200M |
| Paperless Desktop | TS-F156MT |
System Features
* ITC Paperless conference system can transfer and share conference documents, pictures, audio& video and other electronic documents through the network, realize the transmission, reception and application of the paperless ways of data files. It also has functions of conference attendance, voting, information exchange, Services, personnel management, conference management and other functions;
* This system supports meeting before, during and after the meeting integrated management and control, and electronization of large number of paper profiles to let complex meeting process has become easy and efficient, With high security, easy to operate, energy saving and environmental features;
* ITC Paperless conference system consist of touchless paperless intelligent desktop, Android flat-panel terminal, paperless codecs and conference control host, easy installation and expansion, all devices can be connected to the LAN;
* Built in Central Control System, Can be a key to manage all the ups and downs, support the same screen management, but also support access to video conferencing systems, scalability is very powerful.
About ITC
Professional Fields:
Conference system, Pa system(IP system), Professional Sound system, HD Video conference system, EVAC system, Mutimedia Central Matrix Control System etc.
Facebook:
https://www.facebook.com/gzitc/
Linkedin:
https://www.linkedin.com/company/guangzhou-itc-electronics-technology-limited/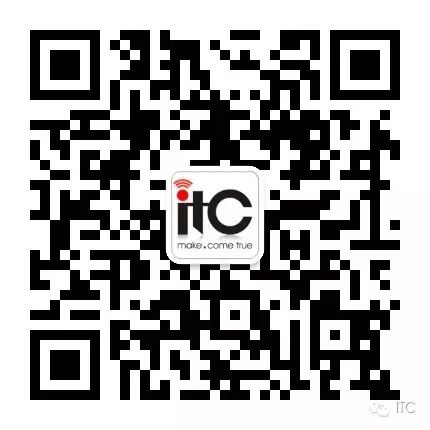 Long press and pay attention to us.