Ping Pong Drama for China's National Table Tennis Team
Tap "ChinaWire" !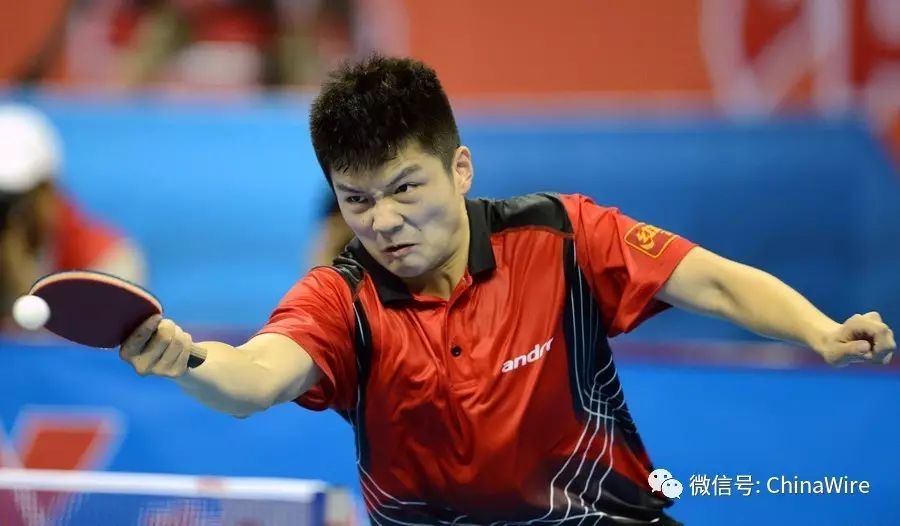 source: businesstimes.com.sg

China's top-ranking men's ping pong team was in disarray Friday after three of its star players quit an international tournament in an apparent protest over the removal of the head coach.
Ma Long, Fan Zhendong and Xu Xin, who are the top three players in the world, did not show up for their second round singles matches at the China Open in the southwestern city of Chengdu, the International Table Tennis Federation said.
The fourth member of the men's team, Zhang Jike, was forced out of the competition on Thursday with a hip injury.
It was "not clear" why the three players failed to appear for their matches, the ITTF reported, but it said the crowd "consistently shouted the name of Liu Guoliang", who was China's head coach until Tuesday.
Ma, Fan and Xu's elimination from the four-day tournament, which ends Sunday, came after they made online protests over Liu's removal.
"At this moment we don't like to play anymore because we miss you, Liu Guoliang," the players said in identical posts on China's Twitter-like Weibo.
Men's coach Qin Zhijian and former ping pong player Ma Lin also posted the same message.
Liu, a former Grand Slam champion, lost his top coaching job in a restructuring announced by the Chinese Table Tennis Association on Tuesday, the official Xinhua news agency said.
He has been appointed vice president of the body.
The shake-up has been a hot topic in table tennis-mad China where the sport has a huge following.
Last month Kong Linghui was replaced as head of the women's table tennis team following a gambling debt scandal, sparking a social media frenzy.
Check out www.echinawire.com for more content!
---
Subscribe by scanning below QR codes to get started.


A convenient way for foreigners and Chinese to buy real foreign imported products while living in China. Stay with ShopWire as we expand our products range. You can use either WeChat wallet or PayPal to purchase our products!
---

ChinaWire is the largest English WeChat Official account in China with over 150k subscribers. We post articles related to china and around the world as well as a survival mandarin section to help foreigners improve their Chinese skills.
---

WorldWire is a diversified account which mainly publishes breaking world news, entertainment, lifestyle, culinary and sports news from around the world.
---

Shop在線 is the Chinese version of ShopWire mainly for Chinese Customers. You can also use it if you are a foreigner with great chinese skills or introduce it to your Chinese friends. We guarantee only real imported products are sold on our shop.